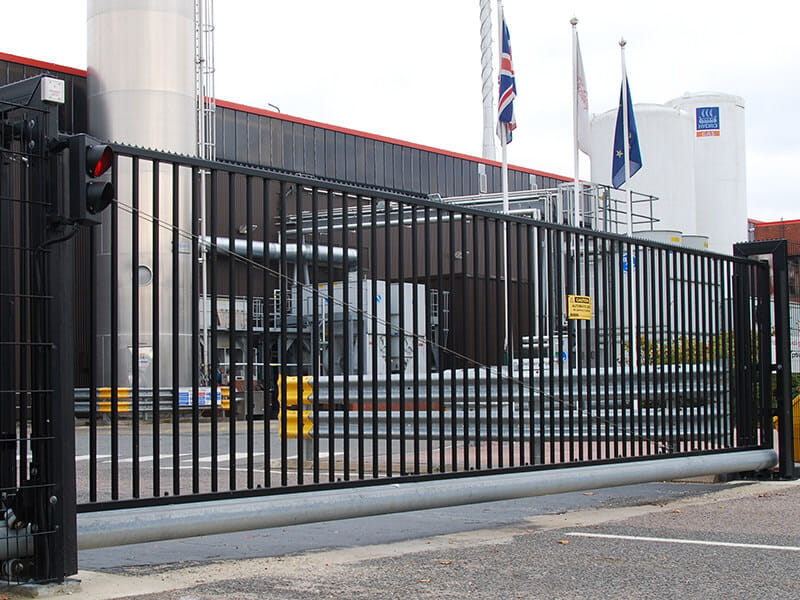 Black Sentry Cantilever Automated Sliding Gate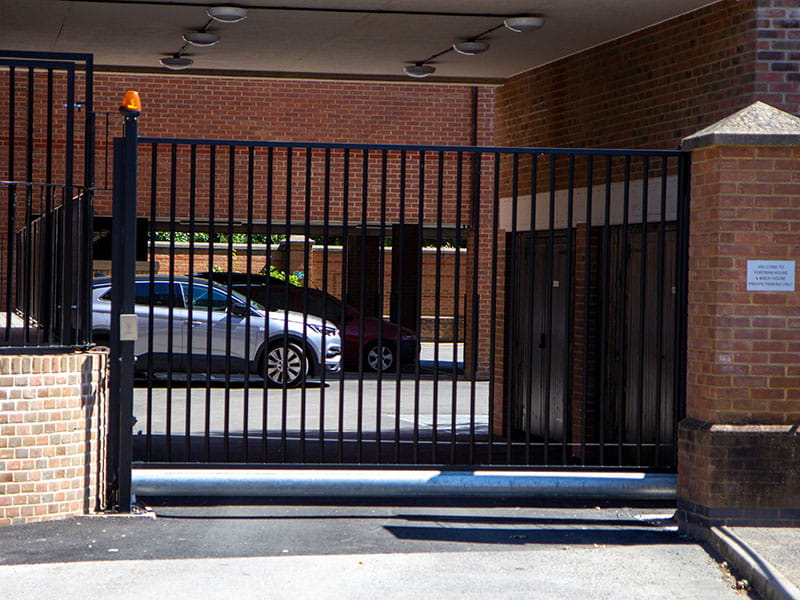 Sentry Cantilever Sliding Gate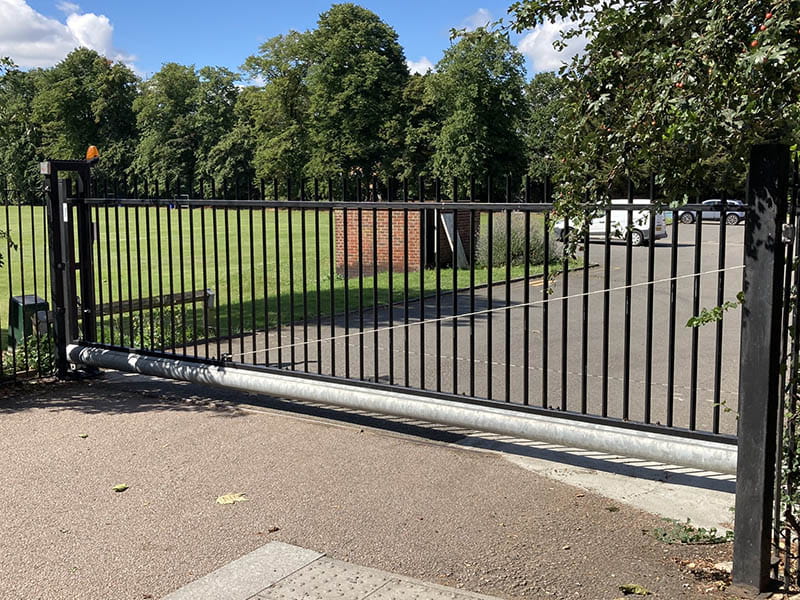 Barbican Cantilever Sliding Gate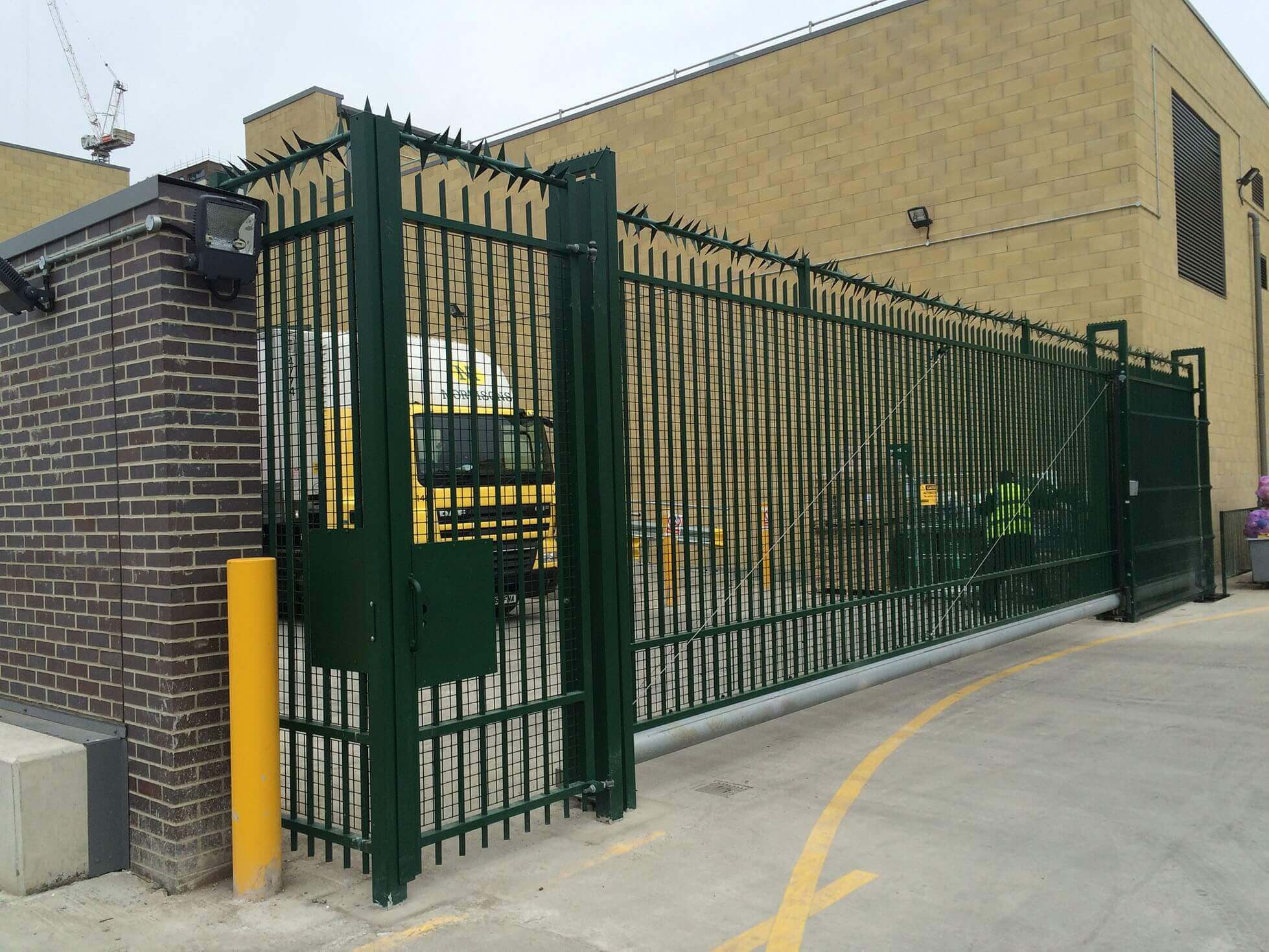 Green Barbican Cantilever Sliding Gate With Rota Spike Topping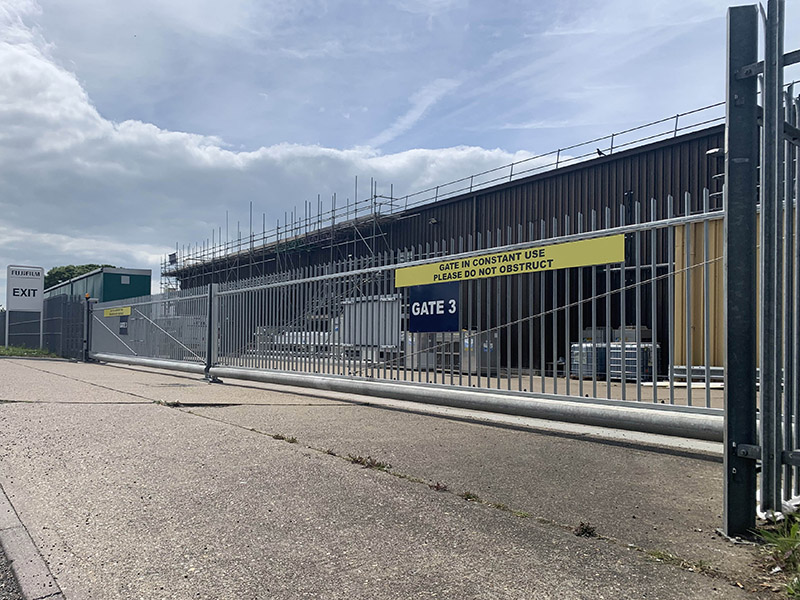 Galvanised Barbican Double Leaf Cantilever Sliding Gate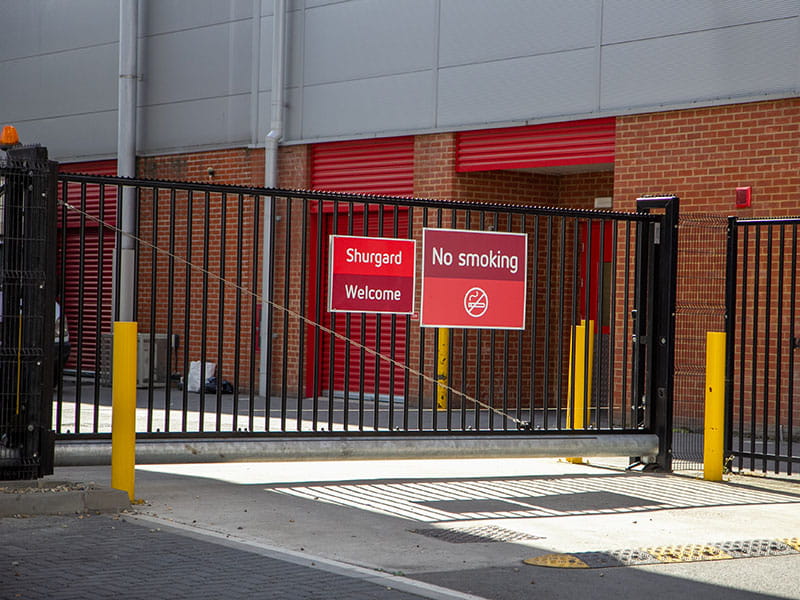 Black Sentry Cantilever Sliding Gate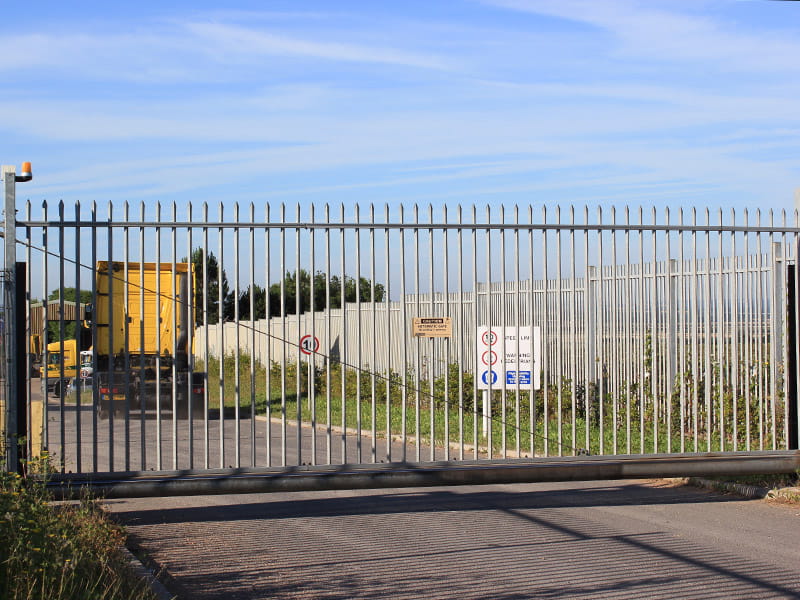 Galvanised Barbican Cantilever Sliding Gate
Blue Barbican Cantilever Sliding Gate
Galvanised Sentry Cantilever Sliding Gate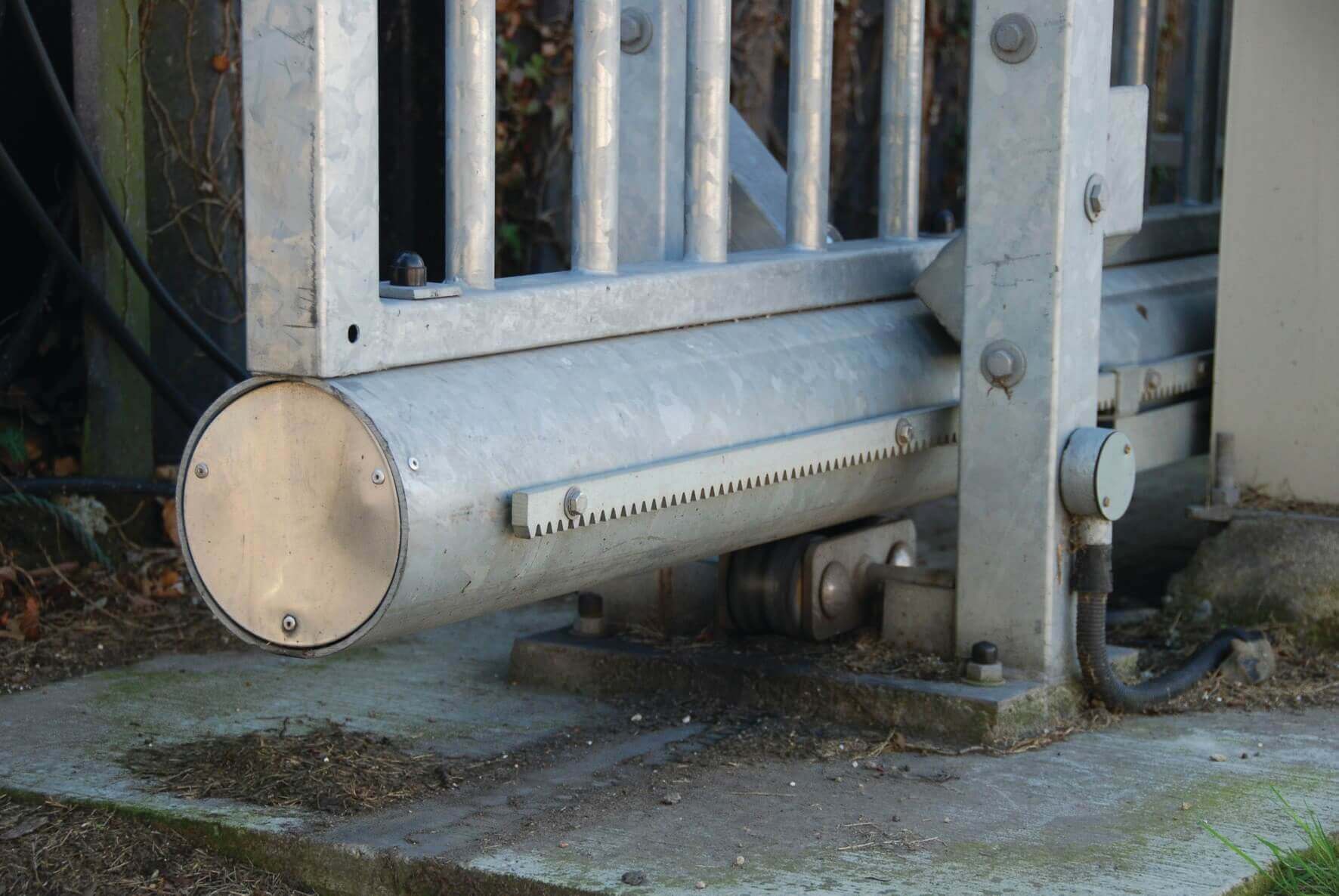 Sliding Gate Running Tube Galvanised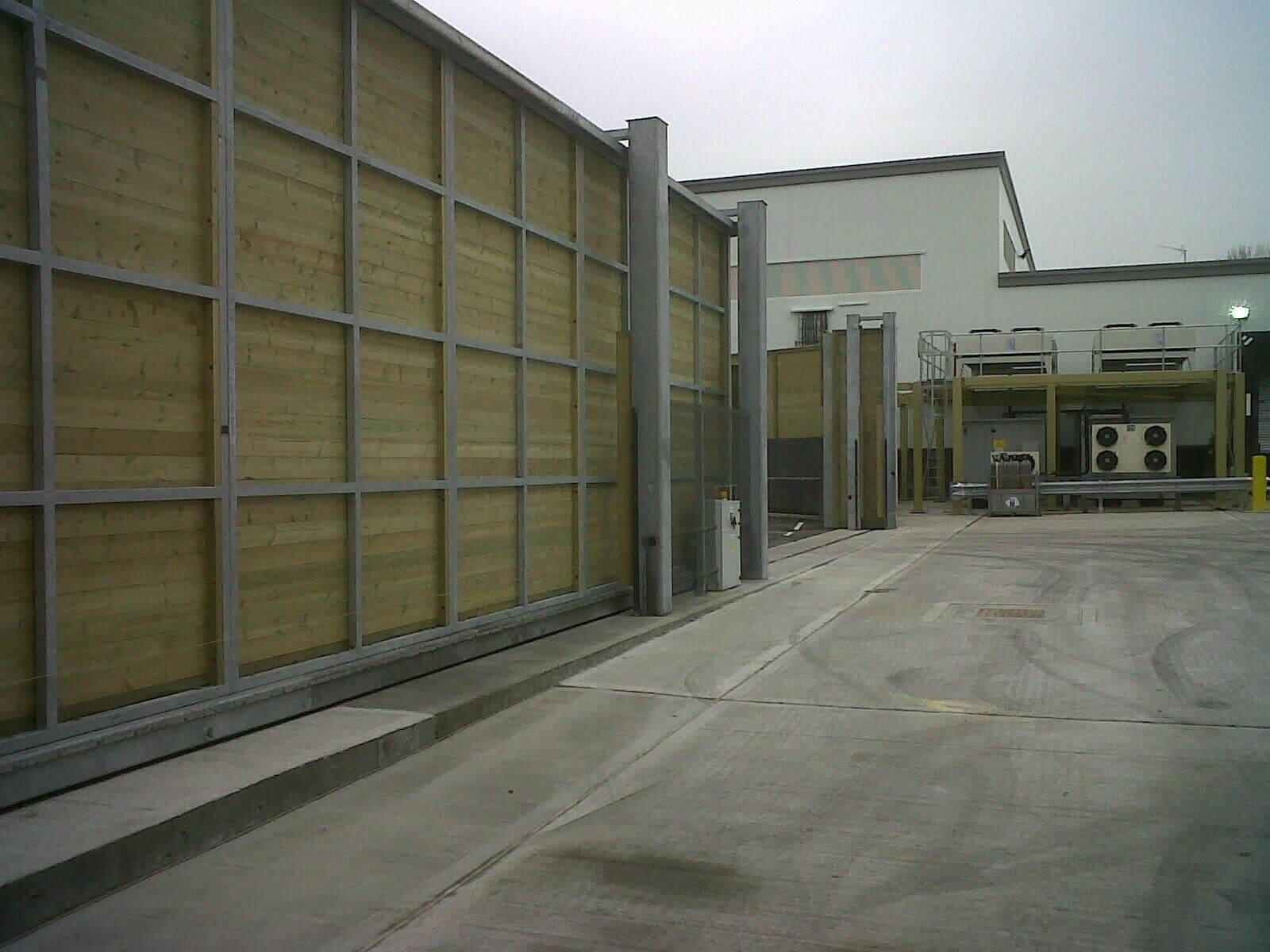 Acoustic Sliding Gate on Tracks
Sentry Cantilever Sliding Gate with Security Comb Topping
MEtal and timber sliding gates
Electric Sliding Gates
Jacksons Fencing is a leading manufacturer and installer of electric sliding gates, either for domestic or commercial applications.
All our electric sliding gates meet with the essential health and safety requirements documented in the Supply of Machinery (Safety) Regulations 2008 and are correctly CE marked as required by law. Additionally the products are designed and engineered to exceed the standards set out in BS EN 12978 and BS EN 12453 in relation to gate safety.
Electric gates are ideal way to secure your property, with the ability to have them made to measure.
Electric sliding gate Features
Safety photocells
Safety edges class 3
Manual release
Flashing warning light
IP rated lockable cabinet
Suitable for up to 15m single leaf opening
Speed of operation up to 400mm per second
Options include partial opening facility, and powder coated cabinets
Supplied fully CE accredited, conforms to the Machinery Directive 2006/46/EC

Heavy Duty Sliding Gate (Gates up to 8m wide) 100% duty cycle 160mm/sec
| | | |
| --- | --- | --- |
| | Max Operations (1hr) | Max Operation (24hrs) |
| 4m | 36 | 500 |
| 5m | 28 | 500 |
| 6m | 27 | 500 |
| 7m | 20 | 480 |
| 8m | 18 | 430 |
Heavy Duty Sliding Gate (Gates up to 10m wide) 100% duty cycle 340mm/sec
| | | |
| --- | --- | --- |
| | Max Operations (1hr) | Max Operation (24hrs) |
| 4m | 102 | 1200 |
| 5m | 83 | 1200 |
| 6m | 70 | 1200 |
| 7m | 60 | 1200 |
| 8m | 52 | 1200 |
| 9m | 46 | 1100 |
| 10m | 42 | 1000 |
Heavy Duty Sliding Gate (Gates up to 15m wide) 100% duty cycle 220mm/sec
| | | |
| --- | --- | --- |
| | Max Operations (1hr) | Max Operation (24hrs) |
| 10.5m | 26 | 620 |
| 11m | 25 | 600 |
| 11.5m | 23 | 550 |
| 12m | 22 | 525 |
| 12.5m | 21 | 500 |
| 13m | 20 | 480 |
| 13.5m | 19 | 450 |
| 14m | 18 | 430 |
| 14.5m | 17 | 400 |
| 15m | 16 | 380 |
We cover the following areas for installation and maintenance of electric gates:
Bedfordshire / Berkshire / Buckingham / Bristol / Cambridgeshire / Cheshire / Cleveland / Cornwall / Cumberland / Cumbria / Derbyshire / Devon / Dorset / Durham / Essex / Gloucestershire / Greater Manchester / Hampshire / Herefordshire / Hertfordshire / Kent / Lancashire / Leicestershire / Lincolnshire / Merseyside / Middlesex / Norfolk / Northamptonshire / North Humberside / North Yorkshire / Oxfordshire / Shropshire / Somerset / South Humberside / South Yorkshire / Staffordshire / Suffolk / Surrey / Sussex / Tyne and Wear / Warwickshire / Midlands / West Sussex / West Yorkshire / Wiltshire / Worcestershire