D10 Security Rated Fencing
D10 (SR4) Fencing Systems
At Jacksons we manufacture and supply security rated fencing suitable for a range of applications such as government-approved sites, utilities areas and industrial premises.
D10 fencing is a high security solution that has been designed to withstand experienced attempts at forced entry. To achieve this security rating our fencing had to delay several attacks using category D tools such as steel wedges, a small disc grinder, jigsaw, felling axe, and sledgehammer, each lasting at least 10 minutes.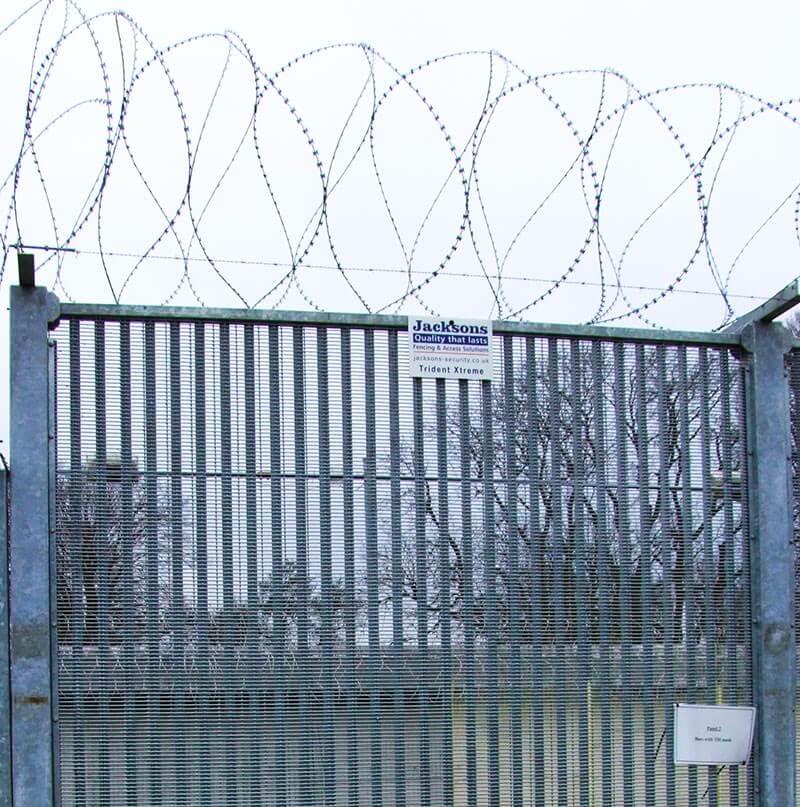 Trident SR4 Fencing
Our D10 Fencing Range
Trident® 4: Trident 4 combines reinforced 32mm vertical bars and '358' welded mesh to produce a high security fencing solution. The fence is topped by 800mm concertina barbed tape to produce a highly intimating look. Trident 4 is capable of providing a delay of 10 minutes in an attack with category D tools.
More Security Rated Fencing
We have an extensive range of LPS 1175 products that have undergone and passed the testing process ranging from A1 to E10 (currently the highest rating for a fence available to buy in the UK). View the full range below.
Find out more
Contact Us
Are you working on a project that requires tested and certified security fencing? If you need further guidance or are looking for a free, no obligation quote, fill out your contact details and someone will be in touch shortly.
Contact Us