SR4 Fencing Systems
SR4 Fencing Systems
At Jacksons we manufacture and supply security rated fencing suited for a range of applications such as government-approved sites, utilities areas and industrial premises.
SR4 fencing is a high security solution that has been designed to withstand experienced attempts at forced entry with higher level tools such as steel wedges, small disc grinder, jigsaw, felling axe and sledgehammer. To achieve SR4 standard our fencing withstood a 30 minute test with a maximum attack time of 10 minutes from the aforementioned tools.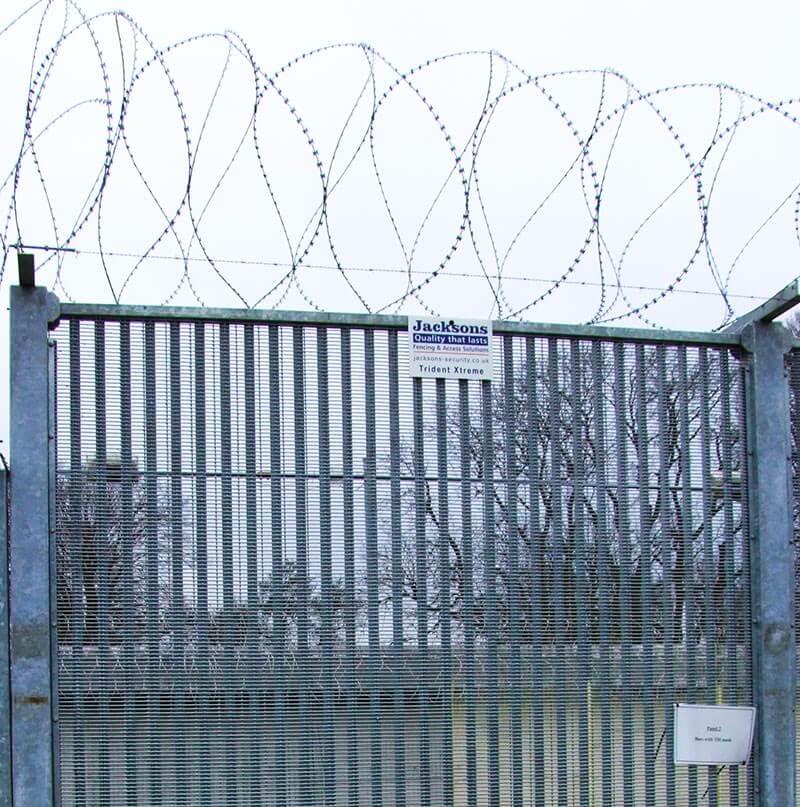 Trident SR4 Fencing
View our SR4 Fencing
Trident® 4: Trident 4 combines reinforced 32mm vertical bars and '358' welded mesh to produce a high security fencing solution. The fence is topped by 800mm concertina barbed tape to produce a highly intimating look.