Metal Railings | Steel Railings
Metal Railings
A versatile fencing solution ideal for parks and residential areas
Jacksons manufacture and supply a wide range of metal railings complete with a 25 year service life guarantee. The benefit of using metal railings is that it adds a level of security at the same time as adding a decorative feature. All our metal railings have matching gates to suit each style of railing.
The Advantages of Using Metal Railings
Metal railings have become very popular style of fence for residential and parks, providing perimeter security whilst also being low maintenance. The benefit of using metal railing is that as metal is very versatile there is a huge selection available to suit your application.
Inherently strong and offering a robust line of defence, metal railings combine aesthetic charm with the ability to deliver an imposing perimeter security solution. The Jacksons metal railings portfolio offers an extensive choice of products, spanning attractive elegantly ornate railings ideal for residential applications, through to railings which meet the discerning standards required to minimise the risk of unauthorised entry on high security sites.
All of our standard railings come complete with tamper proof fittings and a range of matching swing or sliding gates, supplied in either a manual or automated format.
Product quote for Metal Railings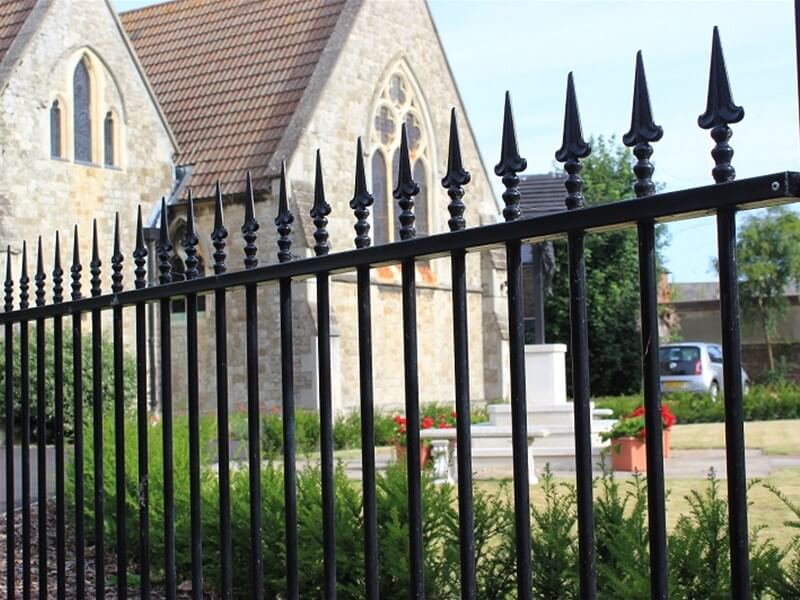 Barbican Imperial Residential with Finials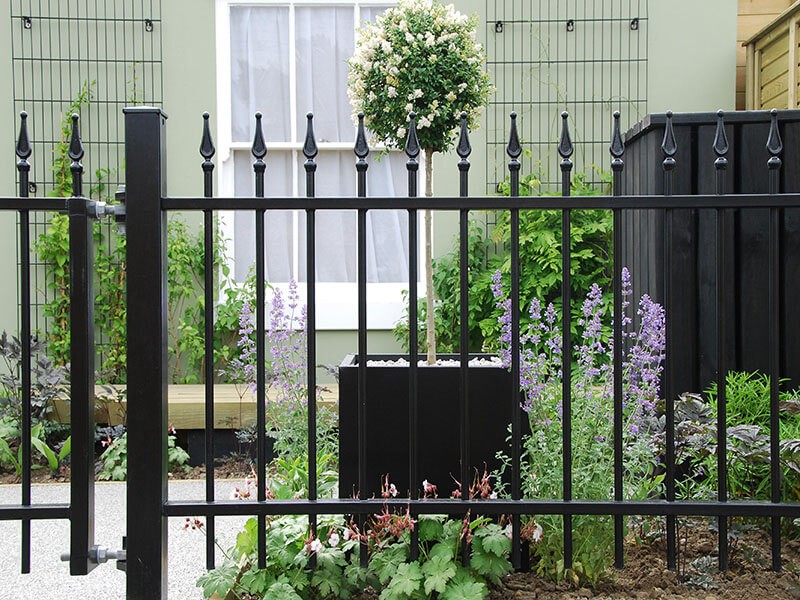 Barbican Imperial Residential with Finials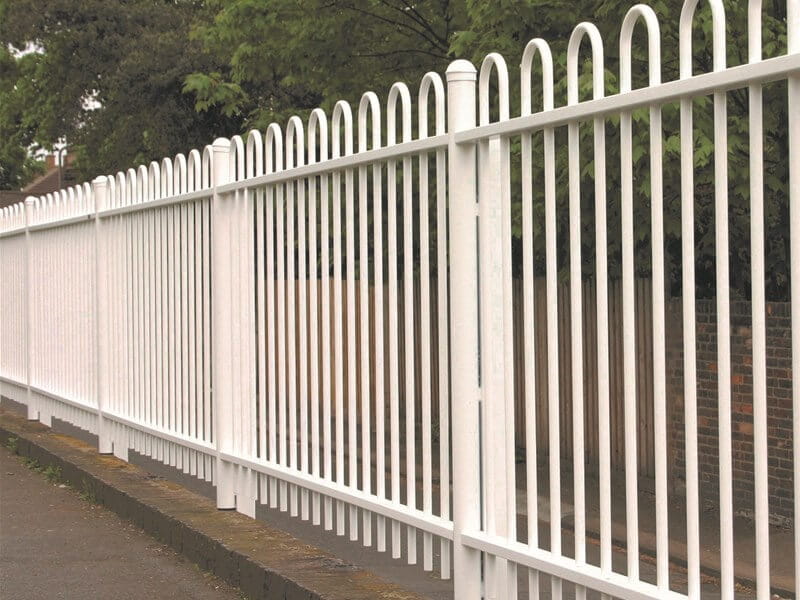 Bow Top Metal Railings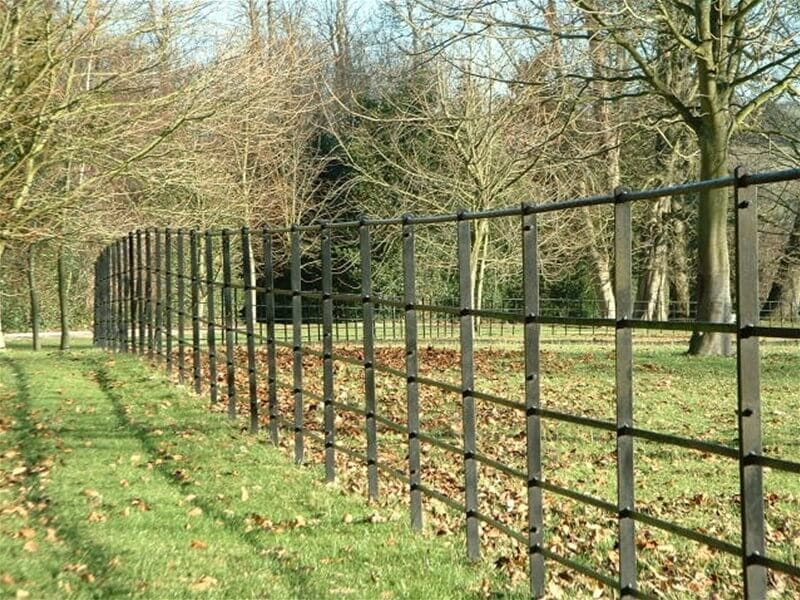 Estate Metal Railings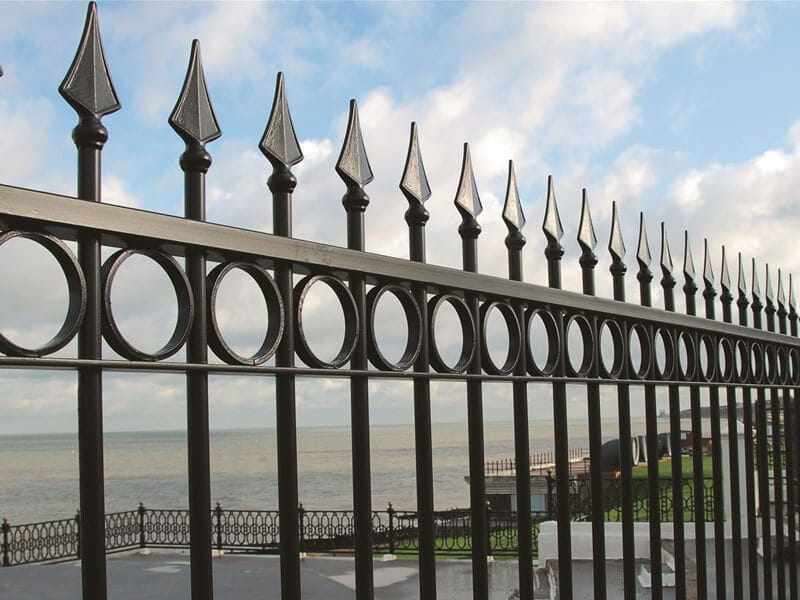 Ornamental Metal Railings
View our Metal Railing Range
· Bow Top Fencing and Gates: With curved loops our Bow Top Fencing and Gates is immensely strong and lighter than traditional solid steel, making it ideal for demarcation and access solutions.
· Ornamental Fencing: Traditional wrought iron railings combined with the strength and durability of galvanised or galvanised and powder coated steel – our Ornamental Fencing provides a great security solution, whether in a parkland, corporate HQ or gated community.
· Estate Railing and Gates: Strong and adaptable, Estate Railing and Estate Fencing is a cost effective alternative to traditional flat bar railings. Perfect for boundary demarcation.
· Barbican Imperial Residential: Classic looks with a less intimidating appearance, Barbican® Imperial security fencing with its 25mm and 32mm diameter round pales which can be decorated with finials. Ideal for prestigious applications.
· Sentry Residential: Perfect for town or housing, our Sentry Residential Railings feature 19mm railings giving it a contemporary look and making it an attractive and lighter alternative to our standard Sentry Fencing.
· Pedestrian Guardrail: This welded hollow tubular and solid pale construction offers strength and visibility, making it an ideal roadside barrier for pedestrians and motorists alike.
· Wall Railings: Our Wall Railings provide the ideal solution to extending the height of your walls whilst also allowing for visibility that a solid wall would otherwise obstruct.
For quotations, Metal Railing pricing or general guidance please contact our sales department.
Product Quote for Metal Railings