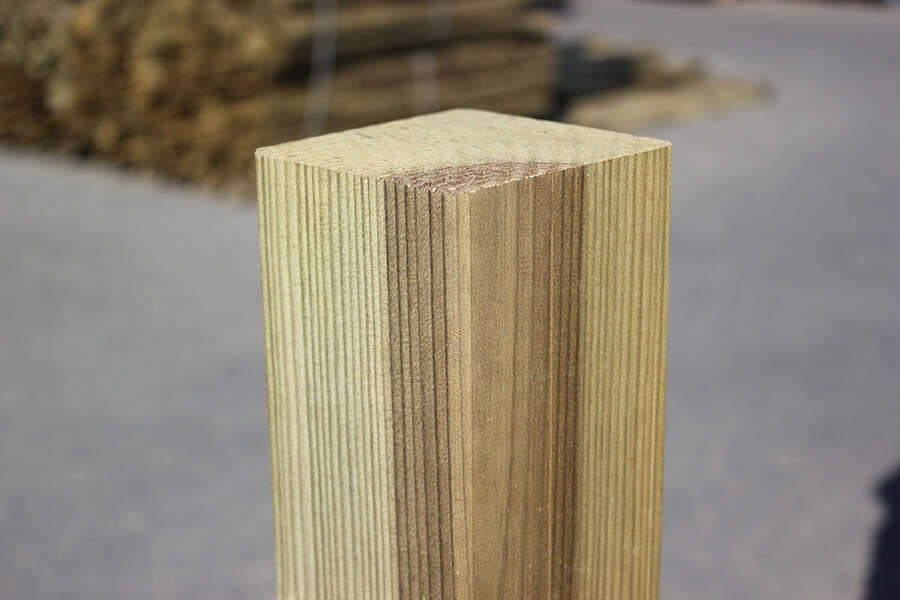 Standard square fence post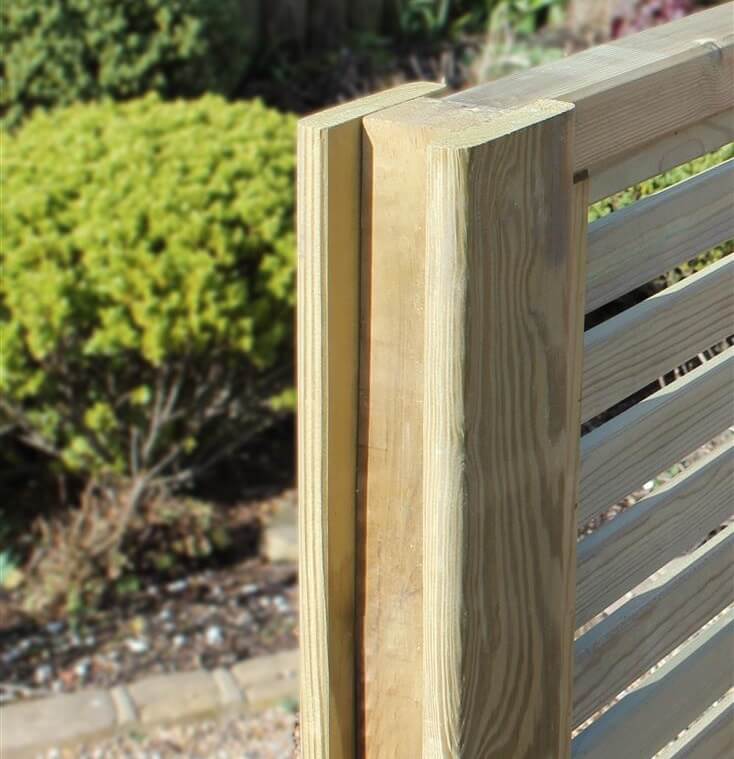 Intermediate slotted fence post - Jakpost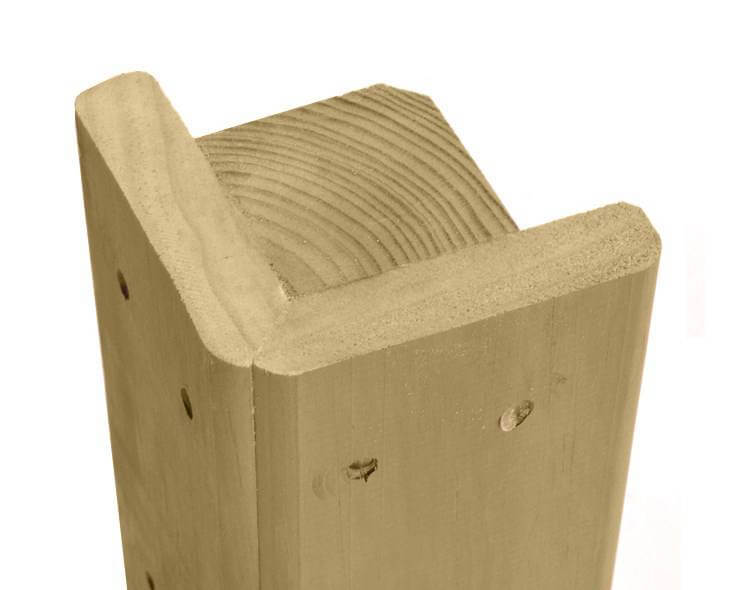 Slotted Corner Fence Post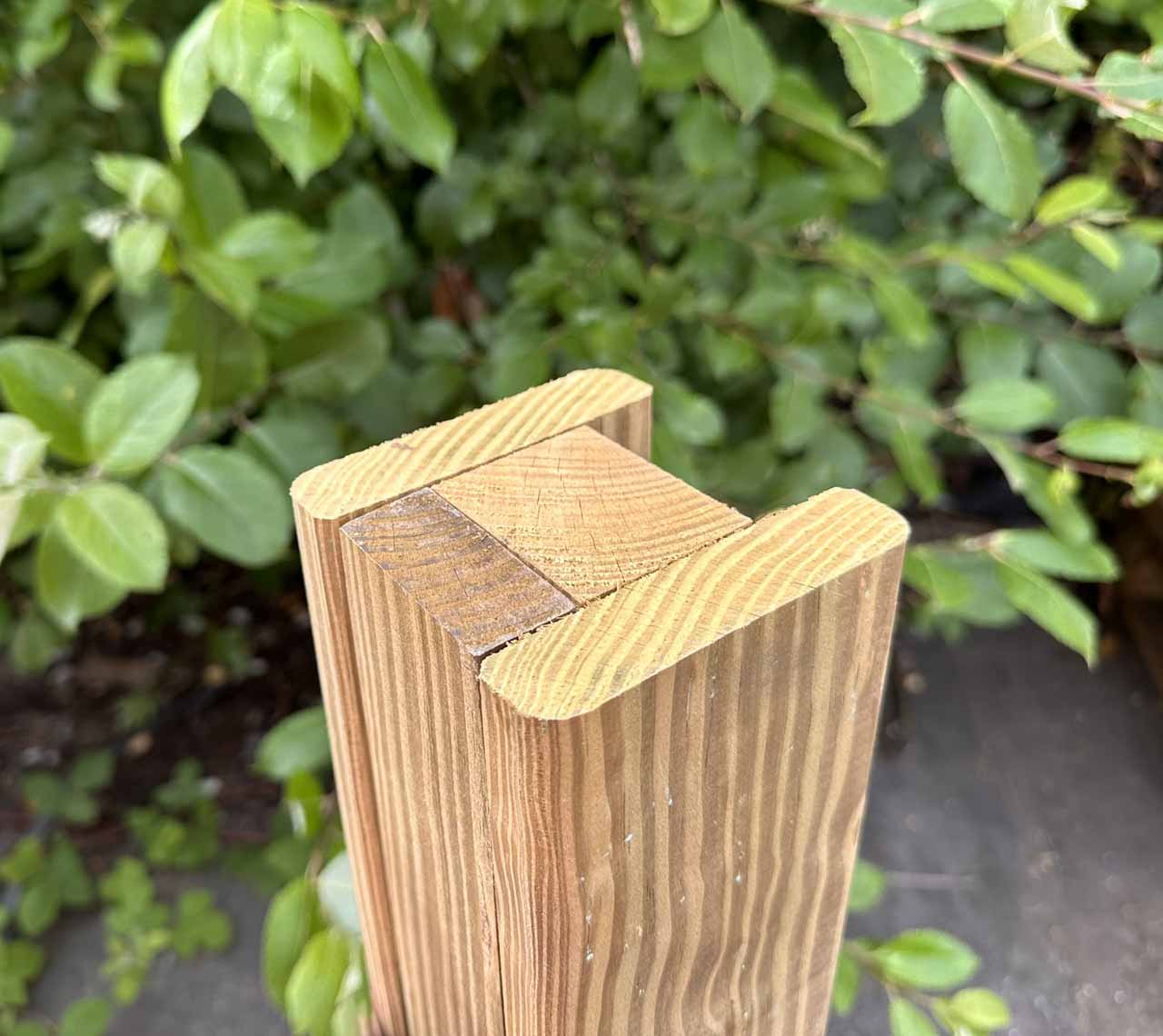 Timber Slotted End Fence Post
Timber Fence Posts
Our timber fence posts are designed for use with our timber fence panels. All our fence posts are made from superior quality timber that has been treated with our unique, accredited Jakcure® pressure treatment process. We manufacture slotted and square posts suitable for both fence panels and traditional fencing.
Slotted posts (Jakposts®) are ideal for use with fence panels, as they slide easily into the post and can be screwed in to stop any movement, providing extra security and eliminating any noise caused by wind rattling the panels between the posts. All our posts have been treated for in ground use to remove the risk of rot, and come with a 25-year guarantee as standard.
We also manufacture heavy duty posts which should be used when the overall fence height is above 2000mm, in areas of high wind, or where the fence is steeply stepped.
Timber Fence Posts Features
Stand non slotted fence post
Standard Jakposts: 100 x 100 mm
Heavy Duty Jakposts: 120 x 124 mm
Both planed finish with two 50 x 25 mm slots for panels
Pressure treated to Class 4
Timber posts are available to buy online, visit www.jacksons-fencing.co.uk

Timber Fence Posts Specification
Panel Height
(mm)
Post Length
(mm)
600
1200
800/900
1500
1050/1200
1800
1350/1500
2100
1650/1800
2400
2100
2700
2400
3000
2700
3300
3000
3600
Timber Fencing Range
Browse our range of timber fencing which includes a wide selection of fence panels, and traditional fencing styles including post and rail, featherboard and palisade.
Timber Fencing