Perimeter Security & Safety Solutions for Rail Transport
From boundary demarcation to trackside protection, we can supply a variety of railway fencing systems to suit your requirements in a range of heights. Railway stations have many different needs, whether this is to ensure passenger and staff safety, or to help deliver operational efficiency from arrival at the station to boarding a train.
Our solutions include decorative metal railings for platform demarcation, and vertical bar security fencing or welded mesh panels to deter against vandalism and trespassing, with non-conductive properties if required. These considerations dictate a wider requirement for fencing and gates to provide secure parking and bicycle storage facilities, ease the flow of passengers while transiting through the station, and to enable rapid evacuation and access for emergency services in the event of a major incident.
Moreover, trackside and platform security are not the only concerns, and the requirement for noise reduction solutions such as acoustic fencing have become more prevalent. We can install acoustic barriers around stations, depots, and trackside, as part measures to reduce the migration of noise to nearby properties. Metal and cable theft is an added issue affecting railways, with thieves targeting signalling cables, overhead power lines, and even metal fences to sell for scrap. It is not only the cost of replacing a stolen cable, but the impact on the rail service and the cost to the railway provider if a service is delayed or doesn't run.
Triple point palisade is no longer good enough as a security fence for railways, the purpose of railway fencing is more than a deterrent; it needs to keep the public safe, while reducing cable theft and the knock on effects of disrupted journeys, and increased tax investment.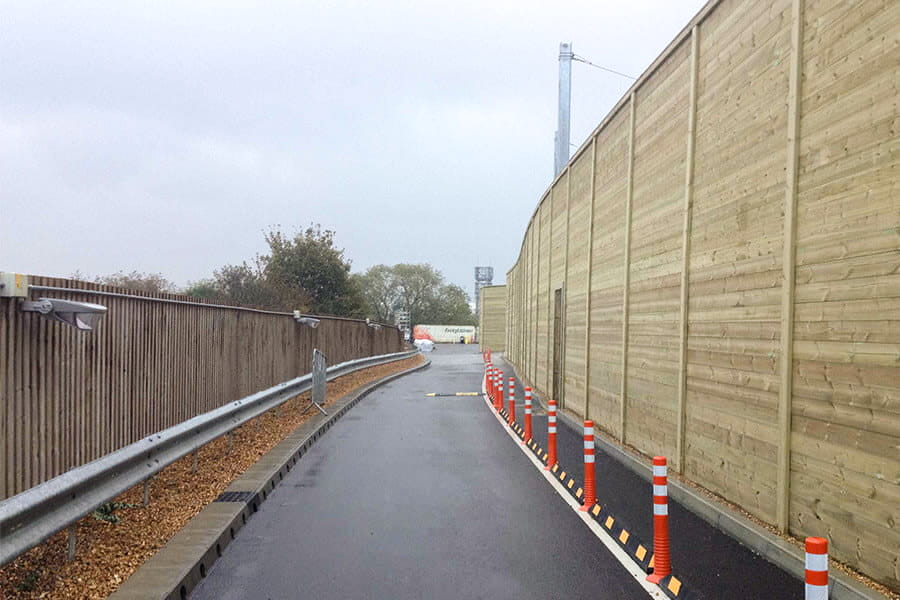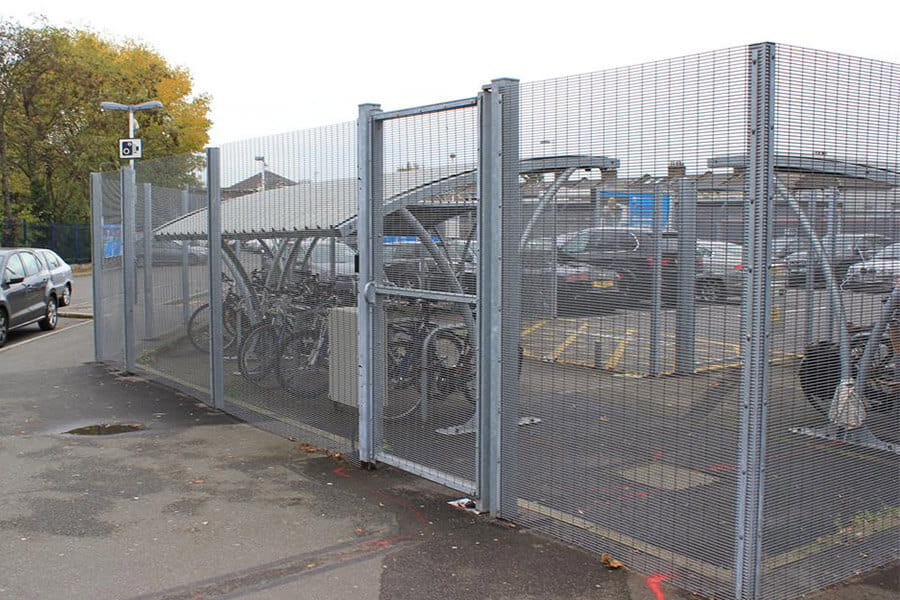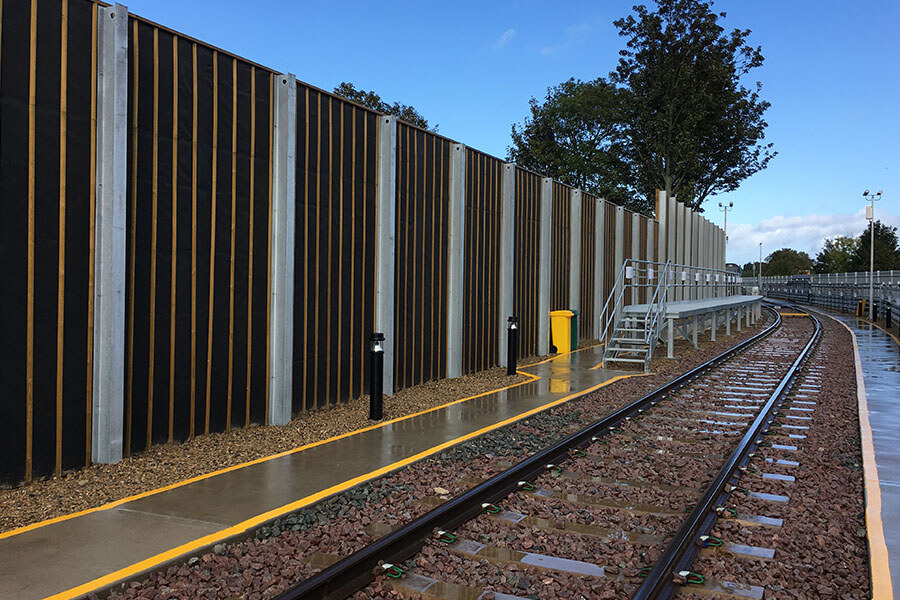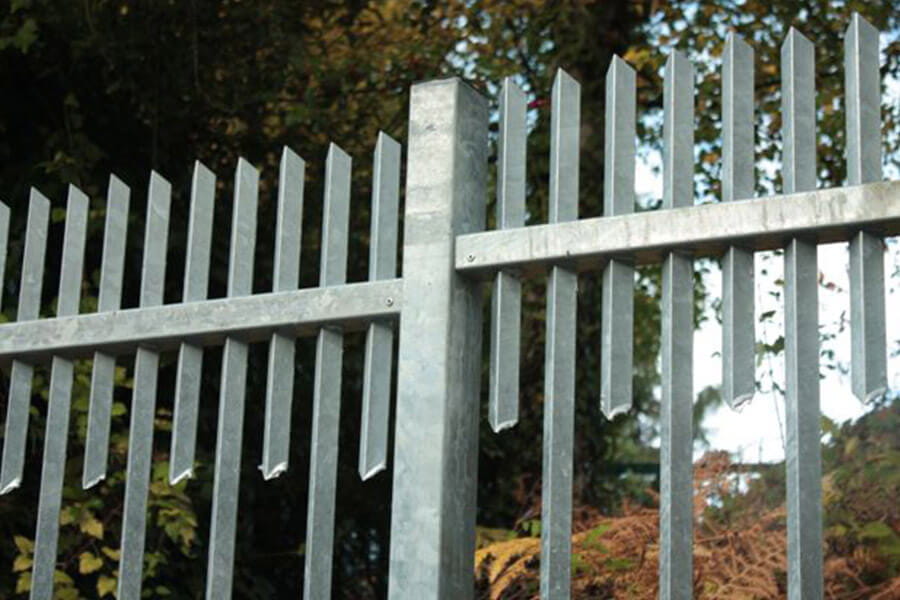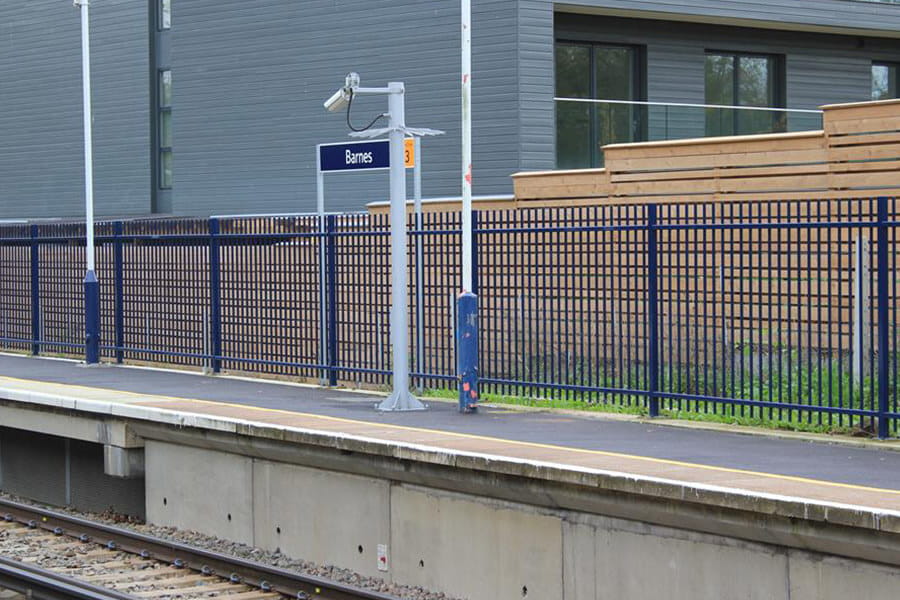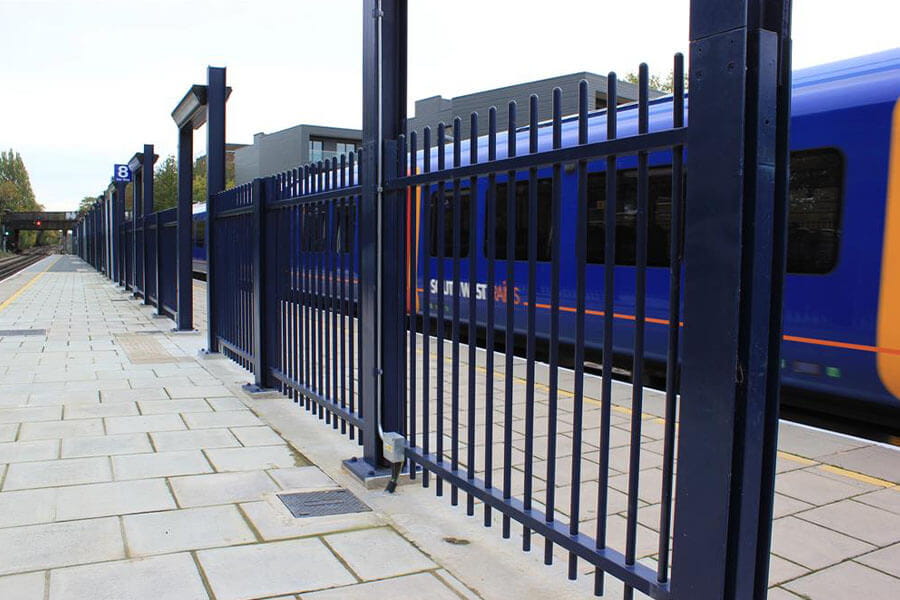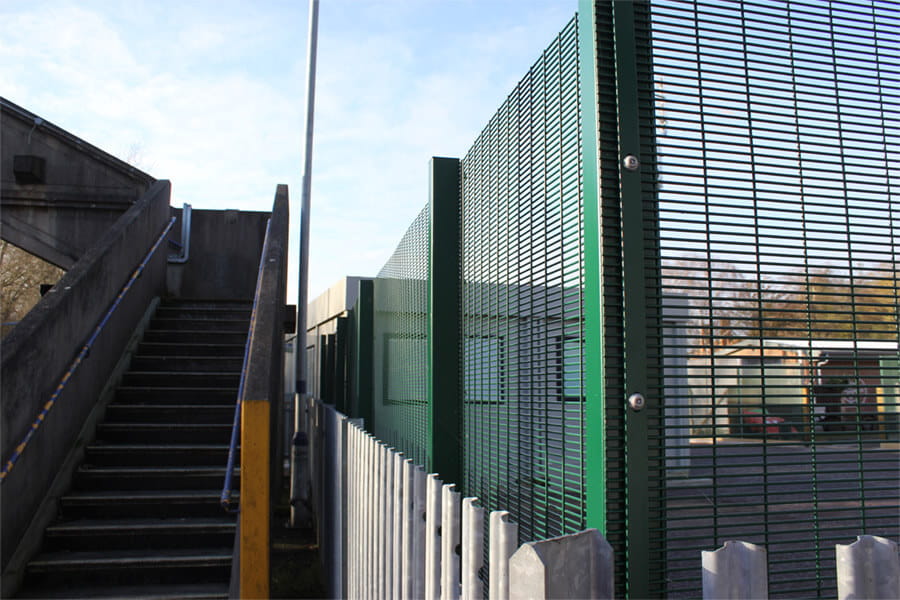 Reading Train Maintenance Depot benefits from 400m of Jacksons' acoustic fencing
Reading Train Maintenance Depot is a 6500m² state-of-the-art site providing servicing and maintenance facilities for 100 trains. We supplied 400m of Jakoustic® Plus acoustic fencing to reduce the impact of noise and light pollution for local residents.
sustainability AND lONGEVITY
Longevity should be a requirement for railway fencing; lowering costs by diminishing the need to replace the fence, and reducing the need for staff walking the line looking for common breaches.
Railway noise barriers
Over the last five years, with urbanisation and new housing developments being built near to existing rail lines and even the introduction of new lines, acoustic fencing and noise barriers have become more commonplace, and an essential part of the specification of new train lines.
Railway Station Requirements
The protection of the station, its assets, car park and bicycle storage out of operating hours
Securing and controlling access into a non-public areas
Mitigate against fare evasion, personal attack, acts of vandalism, anti-social behaviour and attempted suicide
Separation of pedestrian and vehicular traffic
Security and access control to car parking
Security and access control to bicycle storage
Protecting power, fuel storage and HVAC systems
Securing and controlling access to buildings and platforms trackside and associated infrastructure
Security and controlling access to pedestrian track crossings
Security of trackside against disruption of service due to theft, vandalism and accidents
Security of trackside against unauthorised access by people and large animals
Security of depots and signalling equipment security of communications, power and fuel supplies
Mitigating of noise propagation
Trackside and Associated Infrastructure Requirements
Security and controlling access to pedestrian track crossings
Security of trackside against disruption of service due to theft, vandalism and accidents
Security of trackside against unauthorised access by people and large animals
Security of depots and signalling equipment
Security of communications, power and fuel supplies
Mitigating of noise propagation