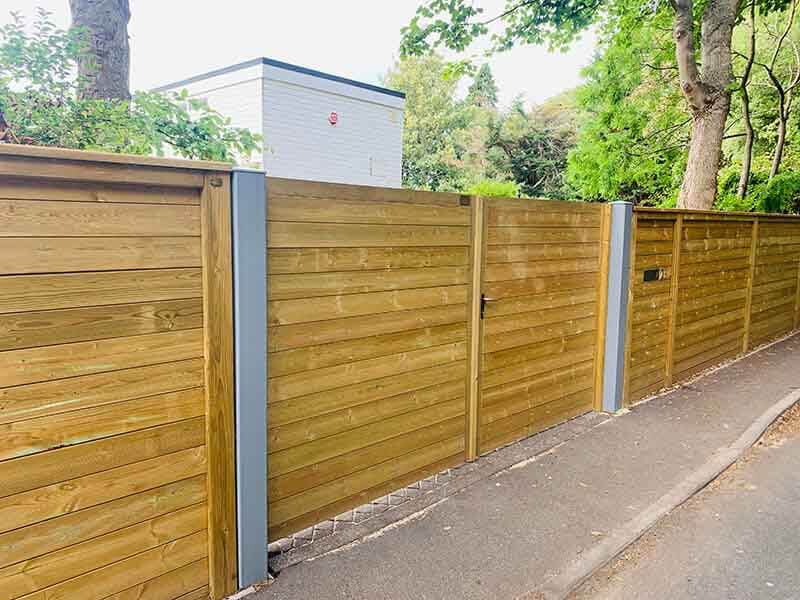 Manual Swing Double Leaf Acoustic Gate at Residential Property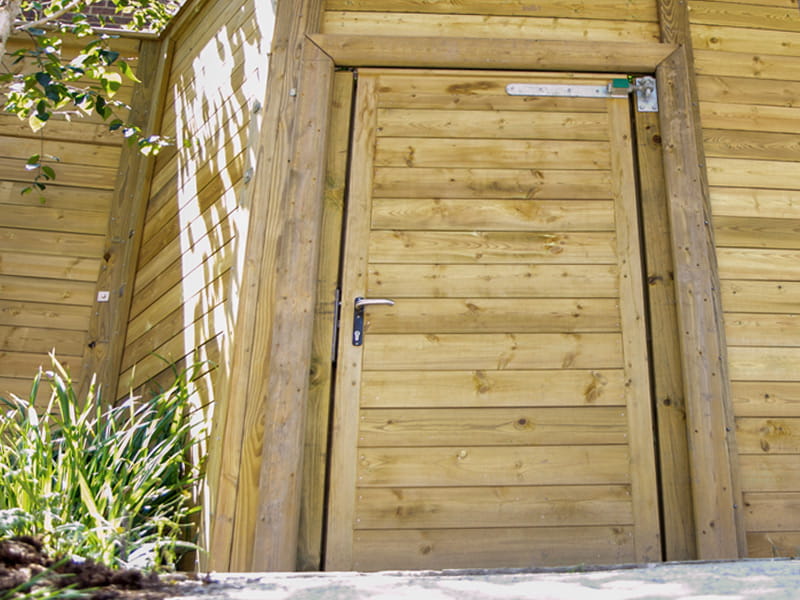 Single Leaf Acoustic Gate with J Lock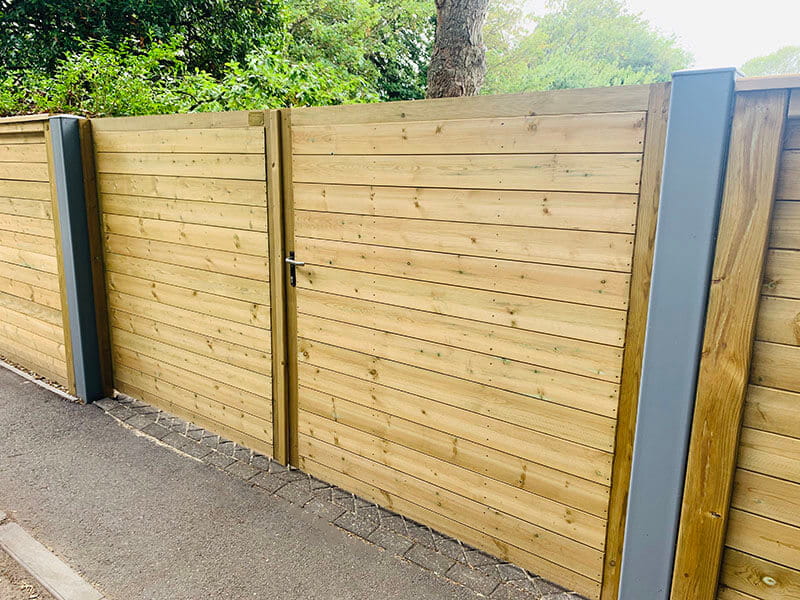 Manual Swing Double Leaf Acoustic Gate With J-Lock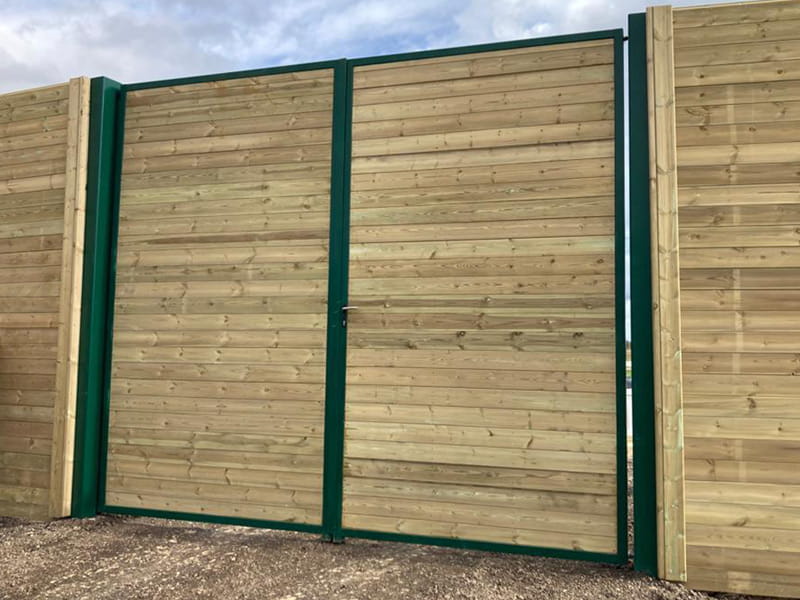 4m wide Acoustic Gate with green powder coating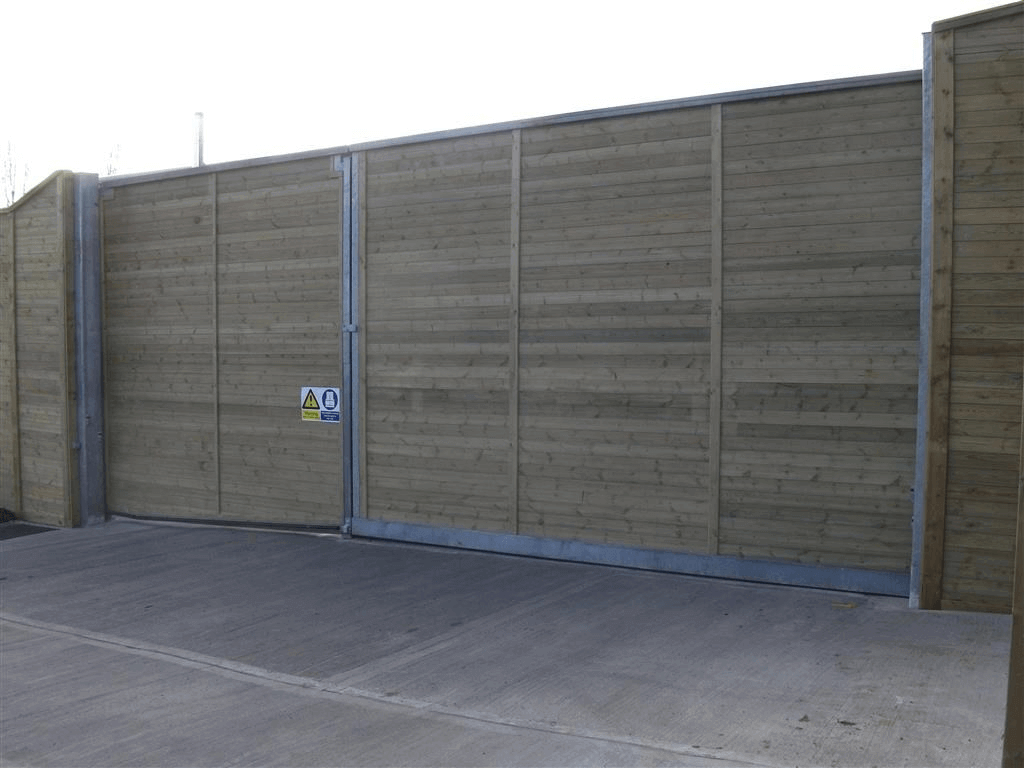 Double Leaf Acoustic Gate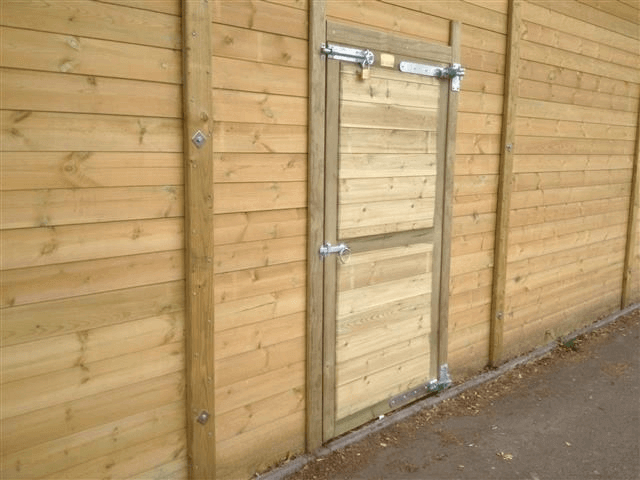 Single Leaf Acoustic Gate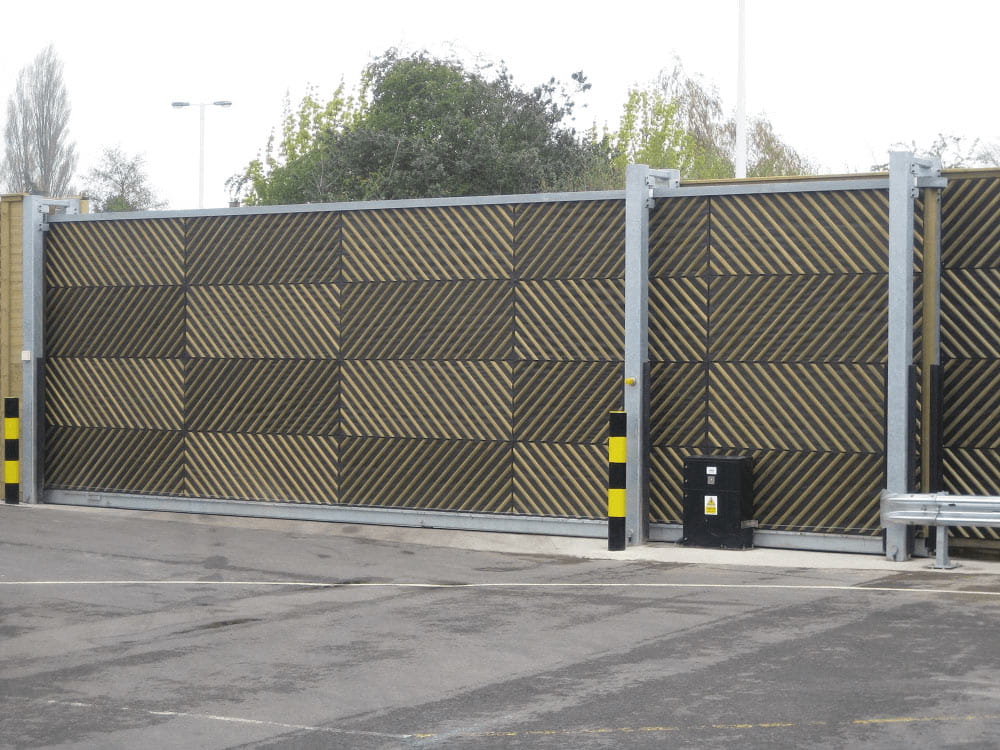 Bespoke Sliding Acoustic Gate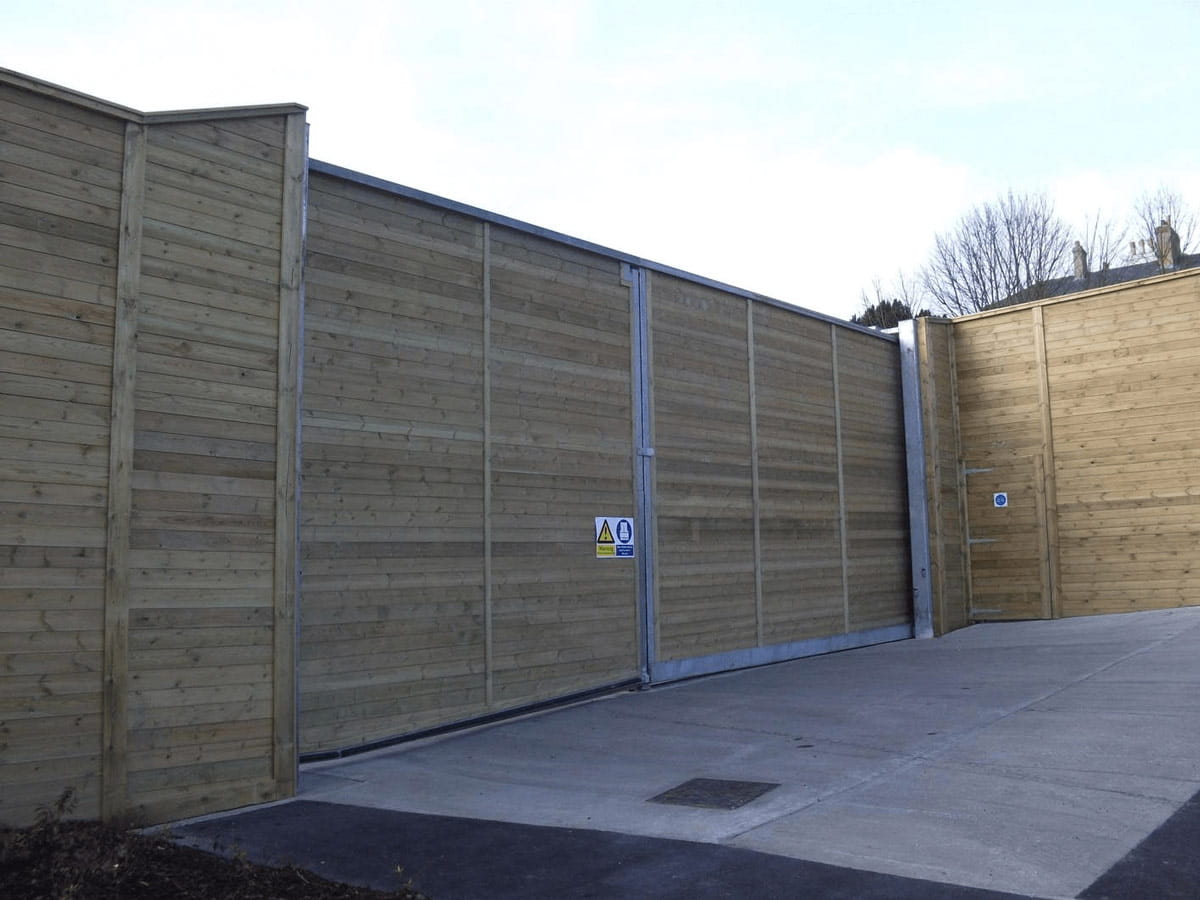 Double Leaf Acoustic Gate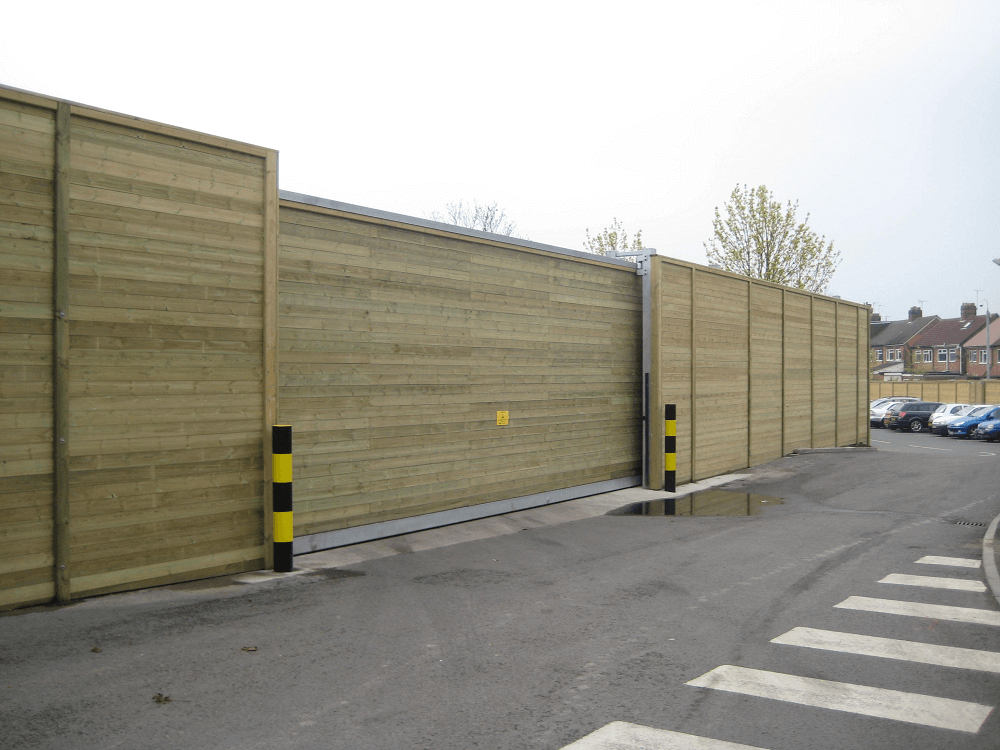 Sliding Timber Acoustic Gate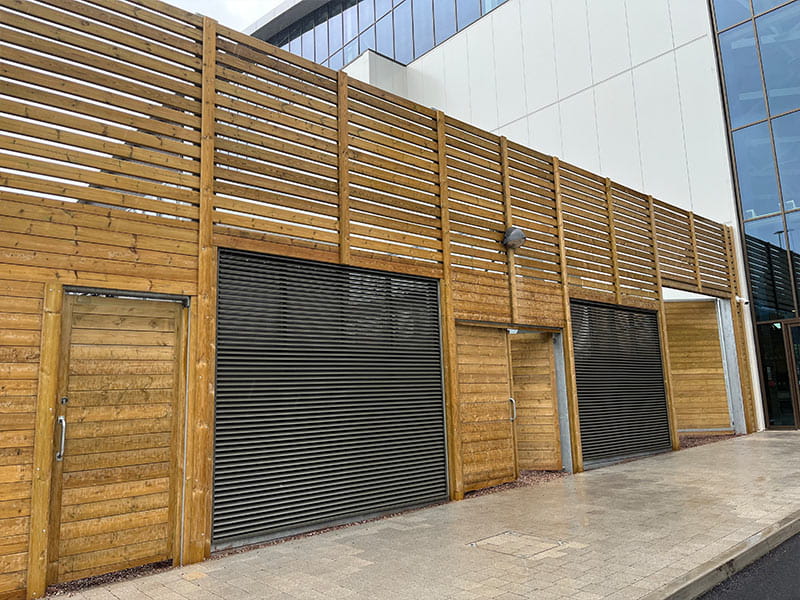 Bespoke Jakoustic® Reflective Single and Double Leaf Gates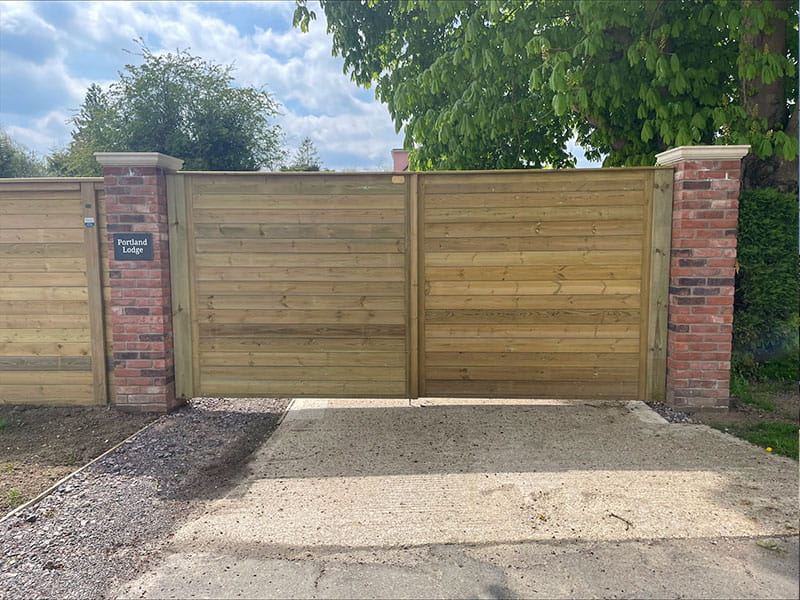 4m wide by 2m high Double Leaf Acoustic Gate for domestic property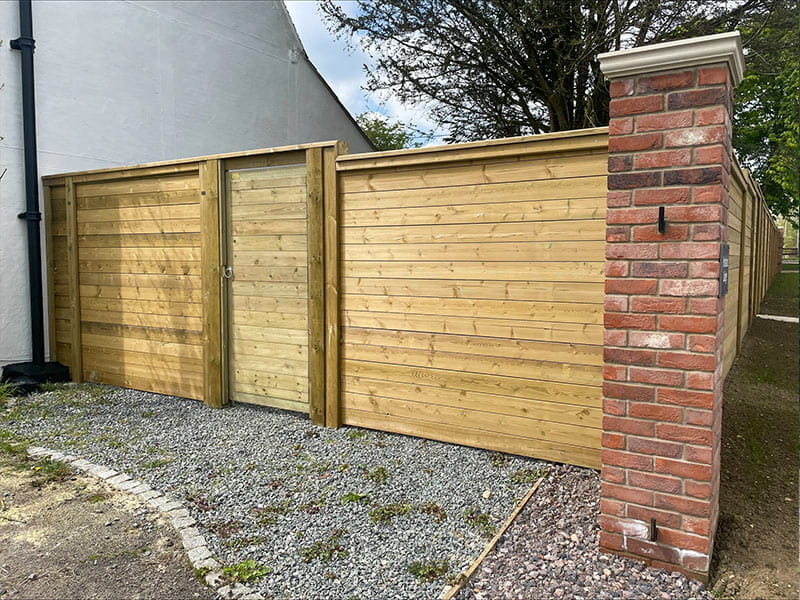 1m wide by 2m high Single Leaf Acoustic Gate for domestic property
Timber noise barrier gates
Acoustic Gates | Acoustic Security Gates
For a totally integrated acoustic fencing solution, we offer matching Jakoustic® timber or galvanised steel framed gates configured as singles or pairs to BS EN 1461 in Jakoustic® Reflective and Jakoustic® Absorptive types in swing and tracked sliding designs for manual or automated operation.
Acoustic Swing Gates
Available in sizes up to 2.5m wide per leaf and 2.5m high as standard, hung on timber, hot dipped galvanised or hot dipped galvanised and powder coated steel posts dependent on size, with optional lintels.
Acoustic Tracked Sliding Gates
Available in single leaf sizes up to 13.0m wide and 4.0m high
25 year Jakcure® guarantee
Acoustic Gate Features
Swing and tracked sliding gates available
Manual or automated operation
Anti climb and scale design
High privacy barrier

Finishes
Jakcure® treated timber as standard.
Posts hot dip galvanised to BS EN ISO 1461 as standard.
High Security Options
High security options of our Jakoustic® systems and gates are available to special order.
Get the best results
Noise mitigation is usually a complex problem, so to ensure that you arrive at the best solution for your specific situation, we always recommend consulting a qualified sound engineer before you make your purchase.
Applications
✔ Parks
✔ Schools
✔ Residential
✔ Commercial
✔ Industrial
Document Downloads
Download specification documents, drawings and case studies for this product
Acoustic Barrier Range
We manufacture a range of acoustic barriers to suit the requirements of different applications, all with a 25 year guarantee.
View Range