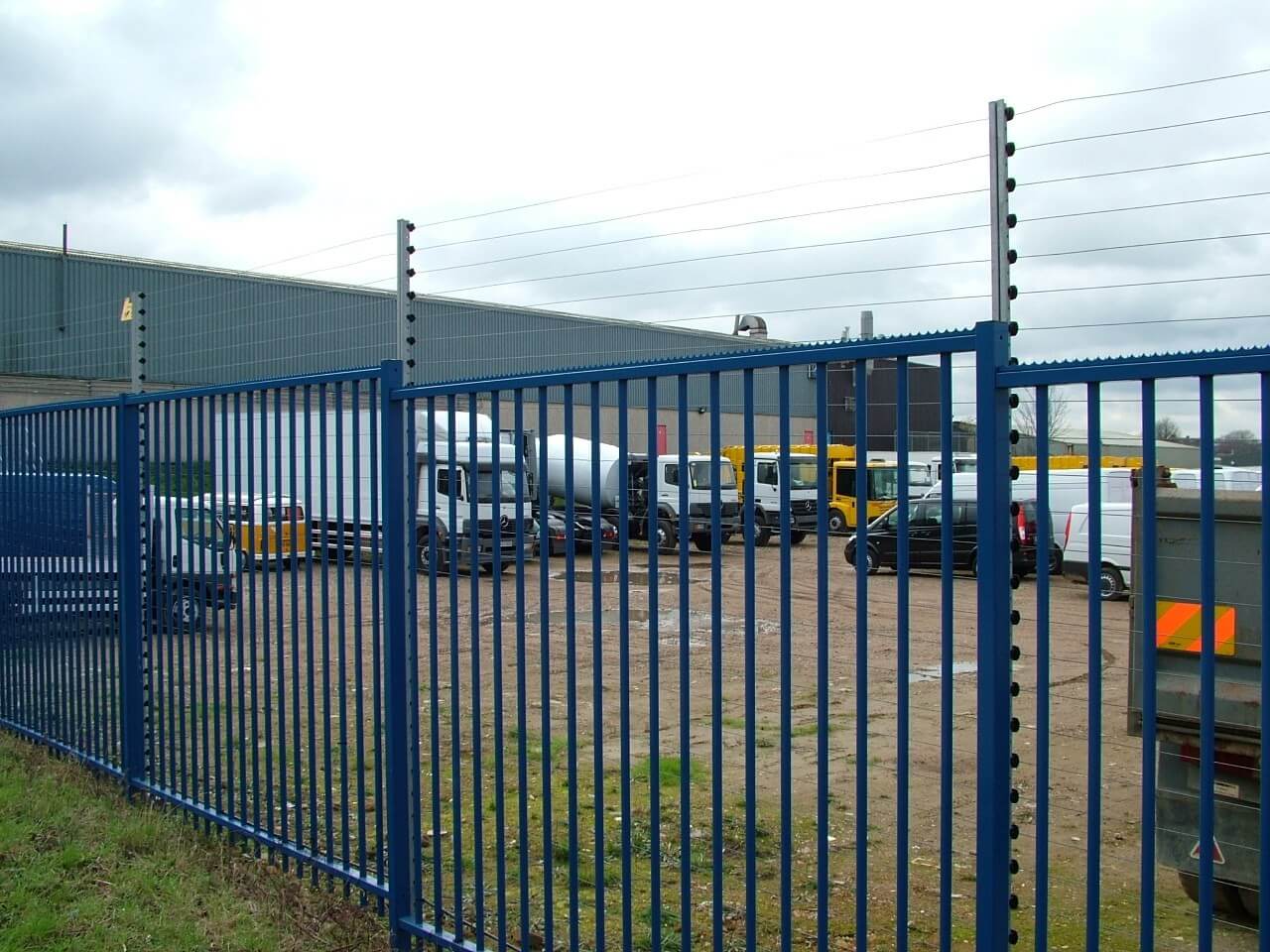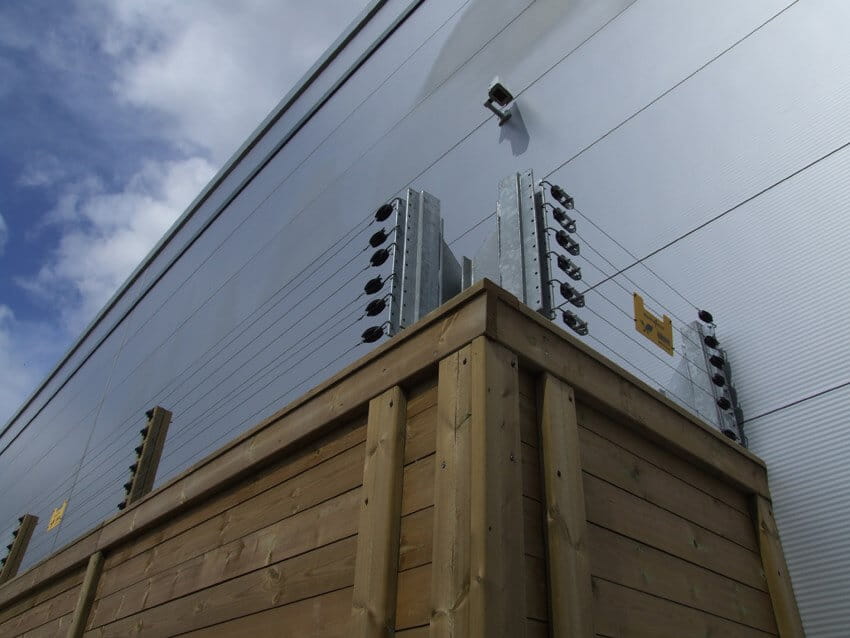 Electric fence topping for fences and gates
Security Electric Fence topping | Alarm aFence®
Available exclusively through Jacksons, Alarm-aFence® is a cost effective and reliable combined alarm and electric fence deterrent designed to provide a physical barrier that delivers a non-lethal electric shock and alerts any attempted intrusion. Often used to provide additional security and protection to the perimeter of many of the UK's key Critical National Infrastructure sites.
Alarm-aFence® can be attached to the top of most existing perimeter fences or walls and can also be used as a stand-alone fence within an existing perimeter, offering high visibility and increased security. Furthermore, the systems can be controlled and monitored on their own secure network or easily interfaced with a third party security alarm monitoring system, to further increase perimeter security. The systems are zoned in accordance to the site operational requirements or CCTV zone specification requirements for remote monitoring and alarm verification.
Conforms to BS EN 1722-17 - specification for electric security fences - design. installation and maintenance.
Complies with all current standards including IEC 60335-2-76.
Alarm aFence® Features
Alarm signal linked via the controller can be configured to activate sirens, lights, phone diallers etc
Delivers non-lethal electric shock
Optional zoning of fence to isolate point of attempted breach
Features high tensile wires spaced at every 50-100mm with a safe, high voltage pulse sent down alternate wires every second
Complies with all current standards including IEC 60335 -2-76
Installation and annual maintenance contracts available
All systems are checked by our in-house technicians to make sure they comply with Jacksons Code of Practice. Subject to a satisfactory check a certificate of compliance is issued
System activates 60 times a minute to maintain security
Can be installed in almost any situation
Low maintenance and operating costs

Applications
✔ Logistics and distribution companies
✔ Power and water companies
✔ Oil refineries
✔ High risk applications
Note:
We recommend "Danger Signs" are used every 8-10m and change in direction along a fence line incorporating security extras capable of causing injury even through misuse.
Alarm-aFence® Specifications
| | |
| --- | --- |
| Siren Output | 12v DC |
| Strobe Output | 12v DC |
| Standby Battery | 7AH 12 volt lead acid battery |
| Charging Voltage | 18 volts AC |
| Standby Time | 9-10 joules |
| Power Consumption | 10w |
| Output energy | 5 joules |
| Output Voltage | 5700 volts |
Document Downloads
Download specification documents, drawings and case studies for this product