Timber Commercial Fencing
Timber Fencing
Our timber fencing is made from Jakcure® treated softwood timber and comes with a 25 year guarantee, offering a lasting perimeter solution with low lifetime costs. All our fencing is handcrafted from premium timber and stainless steel fixings to ensure a quality finish that suits both residential and commercial applications, such as housing projects, schools, parks and public places.
We manufacture traditional kit form fencing in two types: Featherboard and Palisade, and we offer a wide range of fence panels in various style options, from slatted designs to solid high privacy fence panels. Our agricultural and demarcation fencing range includes post and rail, cleft chestnut fencing, knee rail fencing and stock fencing, and we also manufacture acoustic fencing which offers an ideal noise mitigation solution for any application.
Kit Form Fencing Assembled On Site From Posts, Pales and Rails
Traditional Fencing
Fence Panels For Commercial Application
Fence Panels
Why choose Jacksons fence panels for commercial properties?
25 year guarantee
Low carbon footprint
Panels can be attached to posts with screws, reducing chance of access to sites or panels being removed or vandalised
The timber we select has less knots than other UK manufacturers, reducing the risk of splinters and finger trap points, as well has having a better appearance
Wider choice of designs for all applications
Easy to install
Stainless steel fixings used throughout to reduce unsightly rust
Fence Posts
We manufacture steel and timber fence posts for use with our fence panels and traditional fencing. All our fence posts come with a 25 year guarantee against rot and insect attack, and rust and corrosion.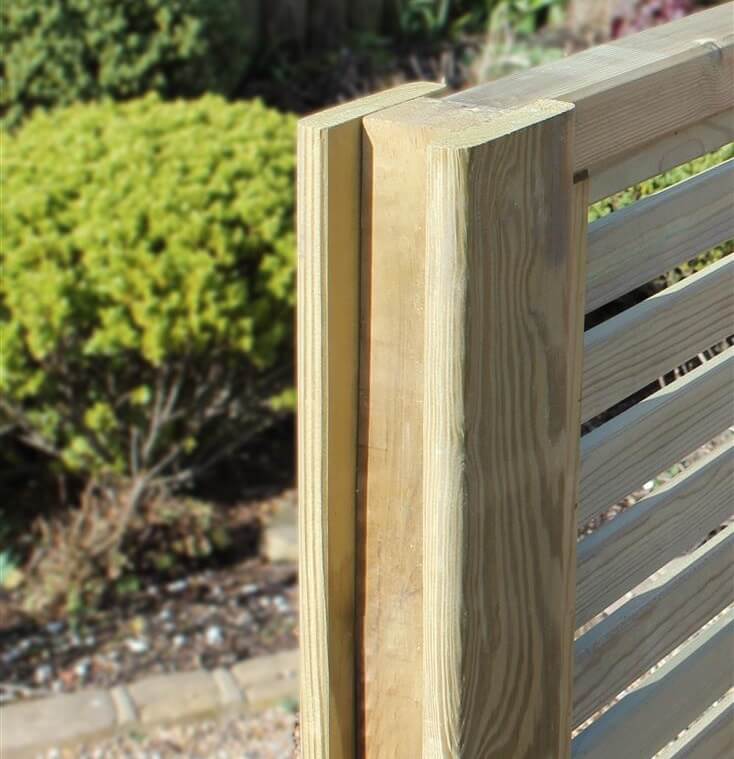 Timber Posts
Our timber fence posts are guaranteed for 25 years against rot and insect attack. We recommend using slotted posts with our fence panels as the fence panels can be fixed to posts with screws which reduces rattling and increases security. We also manufacture square fence posts and fence posts for our traditional fencing systems.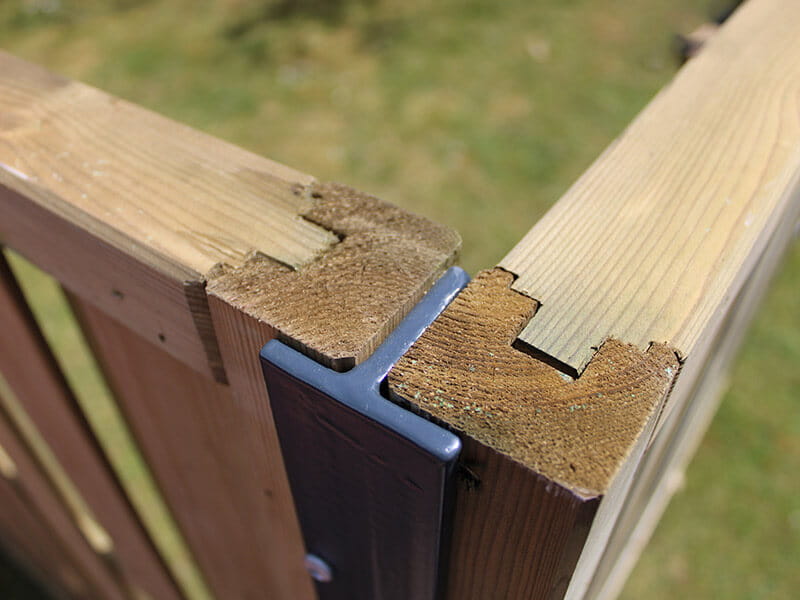 Mi-T® Posts
Mi-T® metal fence posts are our sustainable alternative to concrete posts and carry our signature 25 year guarantee. They can barely seen from the front of the fence between panels, and are compatible with all our framed fence panels. They are galvanised, and can be powder coated in anthracite grey for a contemporary finish.
Keep Animals and Livestock Safe
Agricultural Fencing
Create boundaries with timber demarcation fencing
Demarcation Fencing