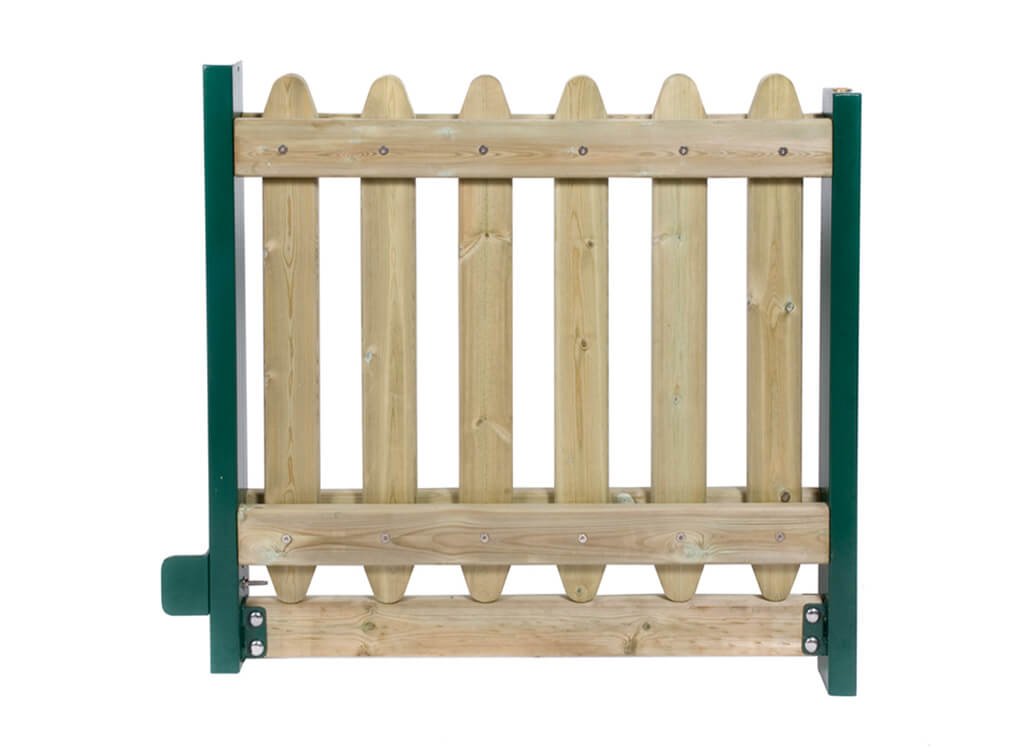 timber playtime gate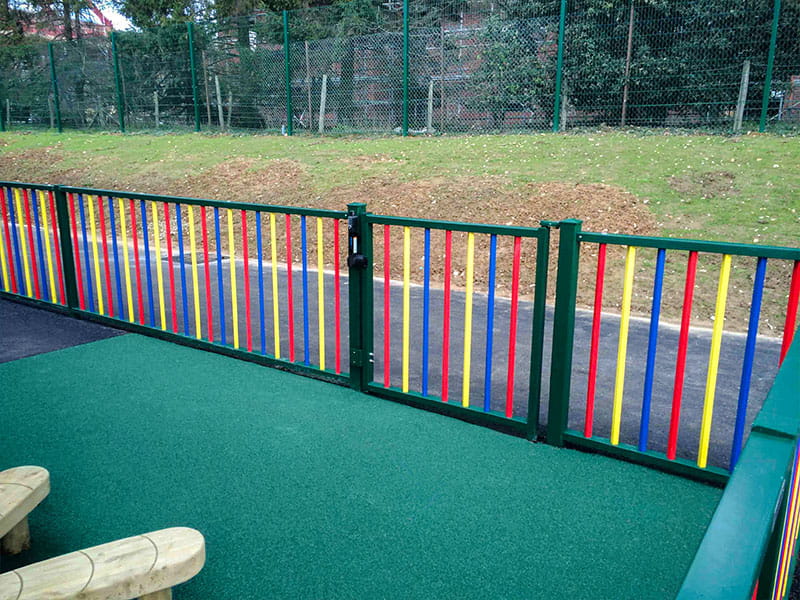 powder coated metal playtime gate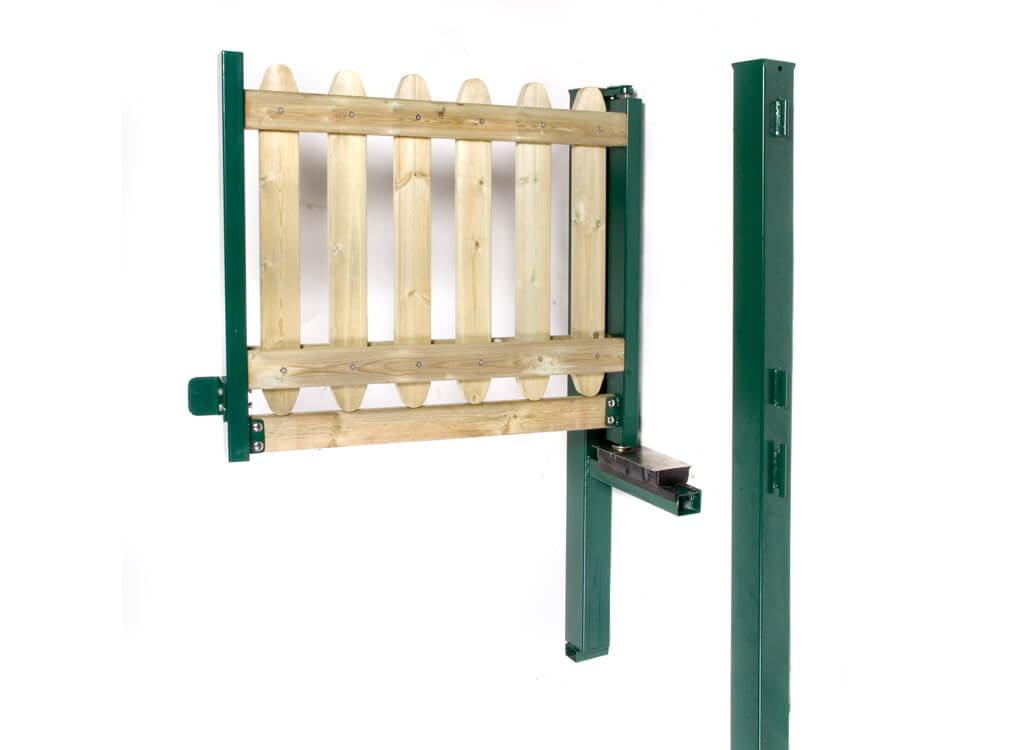 timber playtime product detail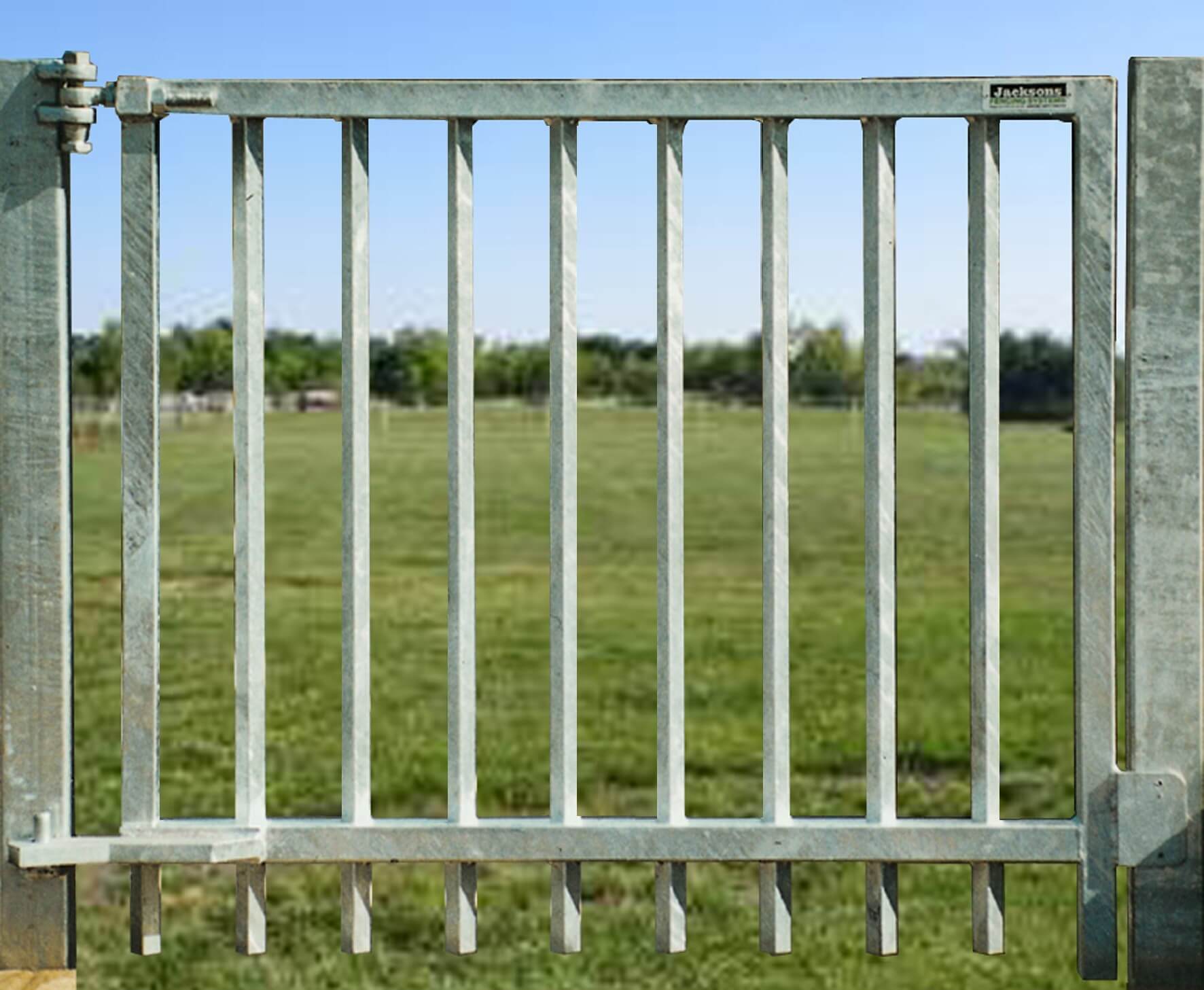 Standard Galvanised Metal Playtime Gate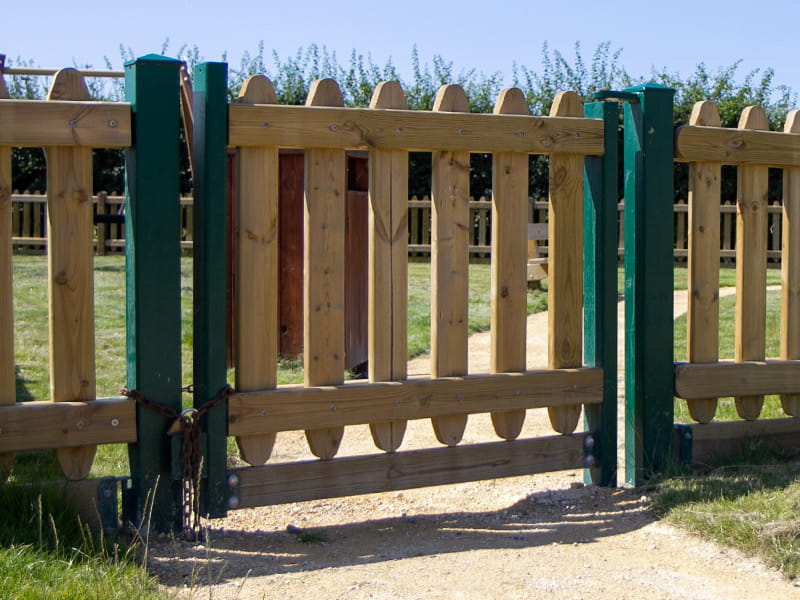 Timber Playtime Single Gate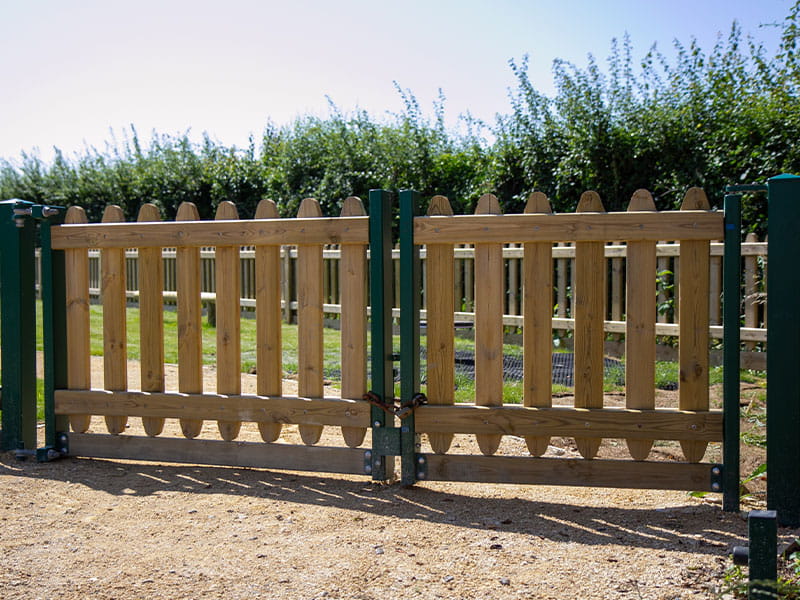 Timber Playtime Double Leaf Gates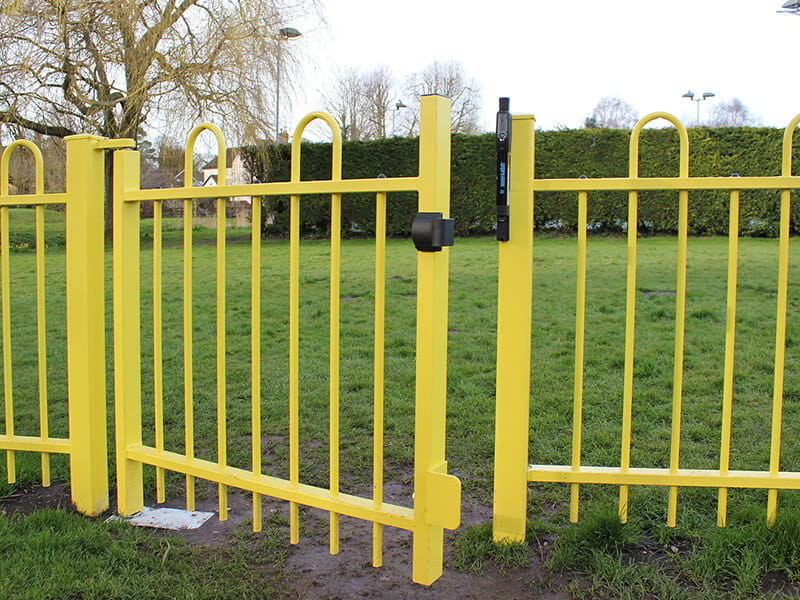 Anti Trap Bow Top Self Closing Gate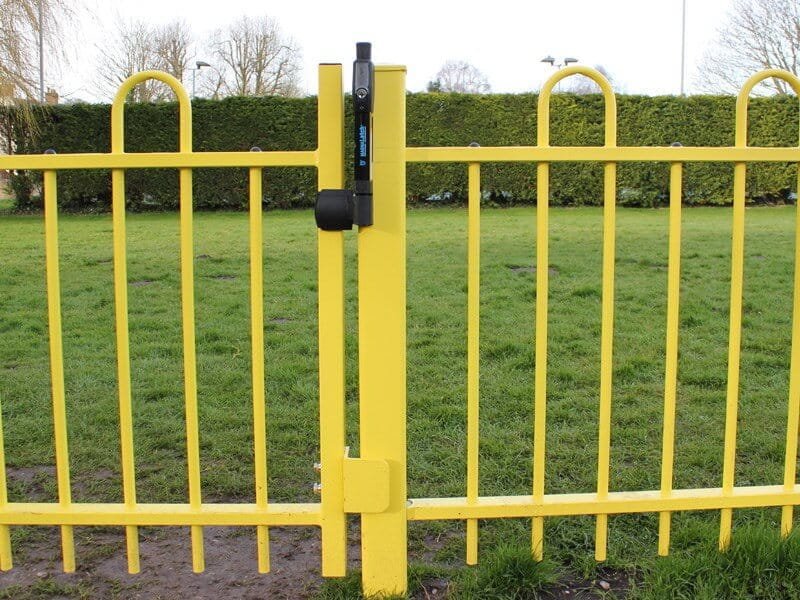 Anti Trap Bow Top Gate Magnetic Latch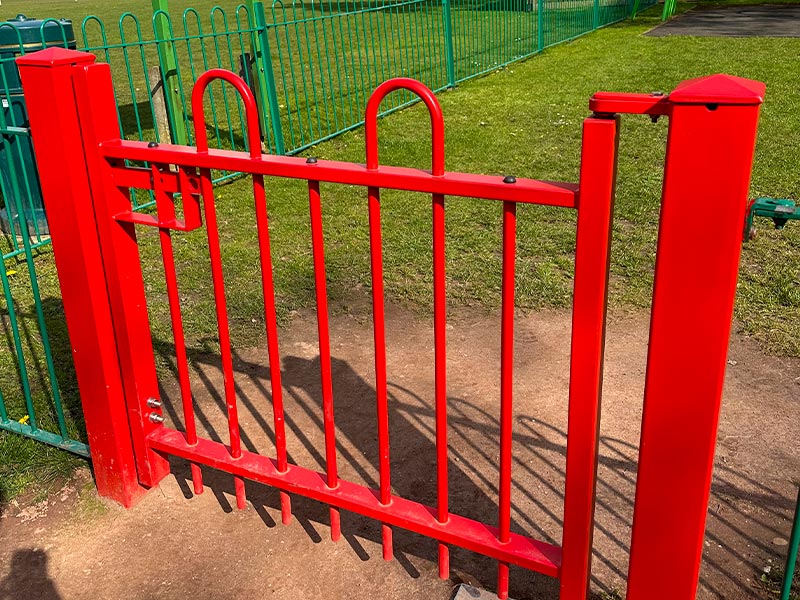 Anti Trap Bow Top Gate Powder coated Red RAL 3020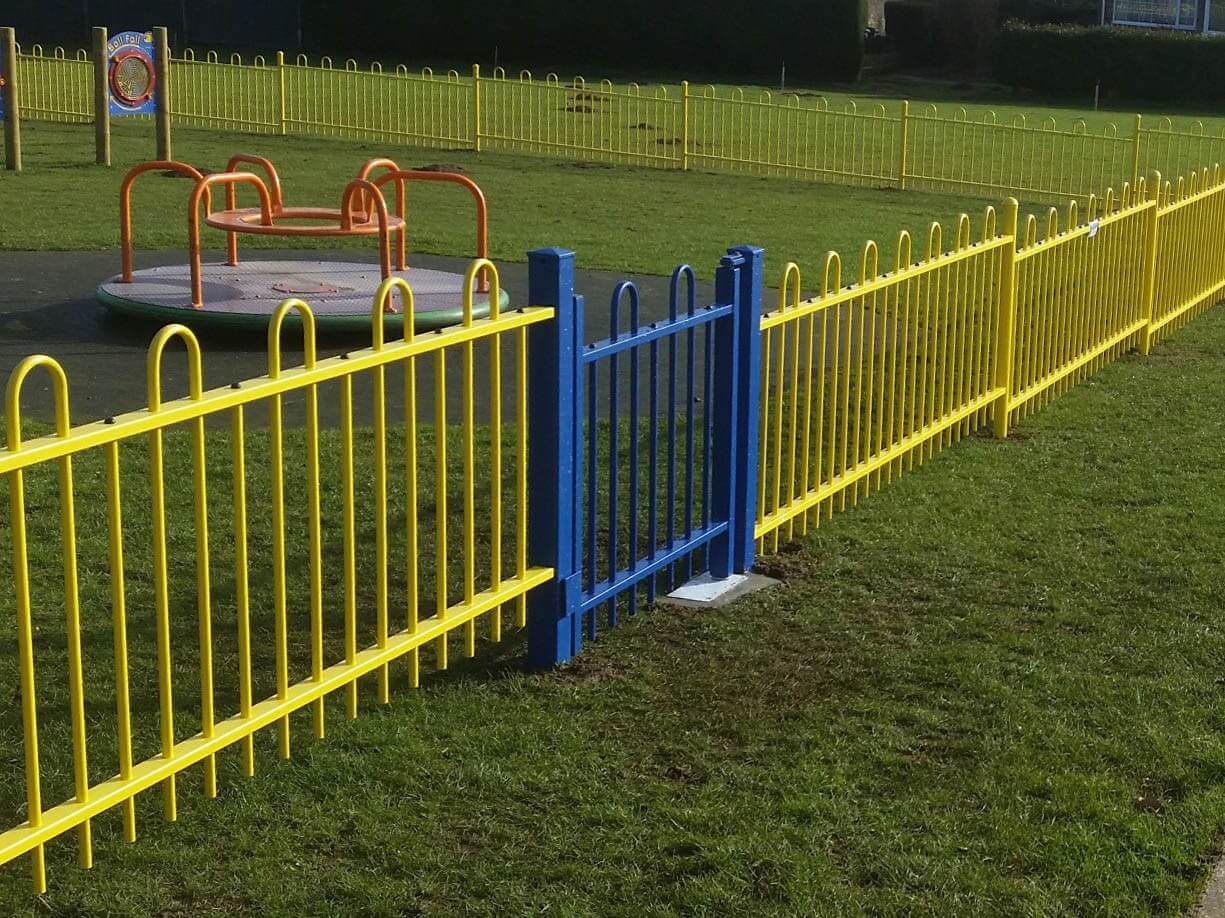 Anti Trap Bow Top Gate At Play Area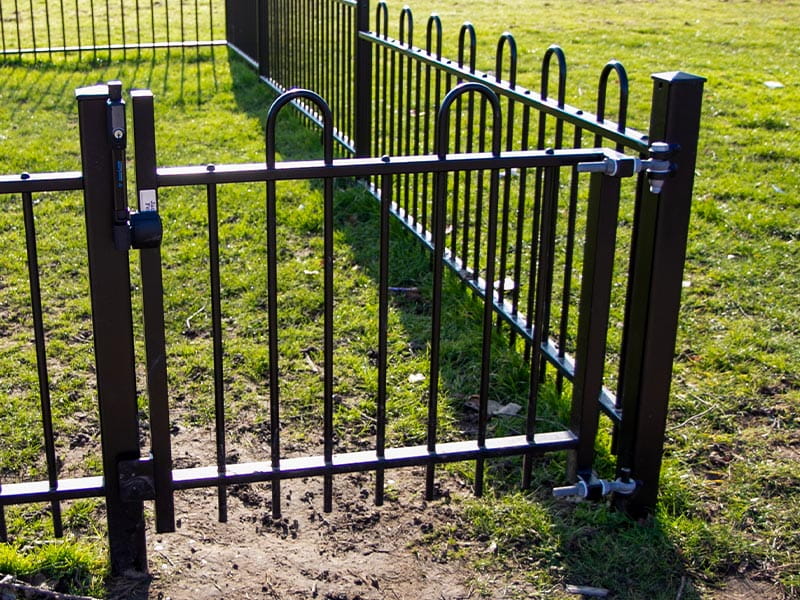 Anti Trap Bow Top Gate Powder Coated Black RAL 9005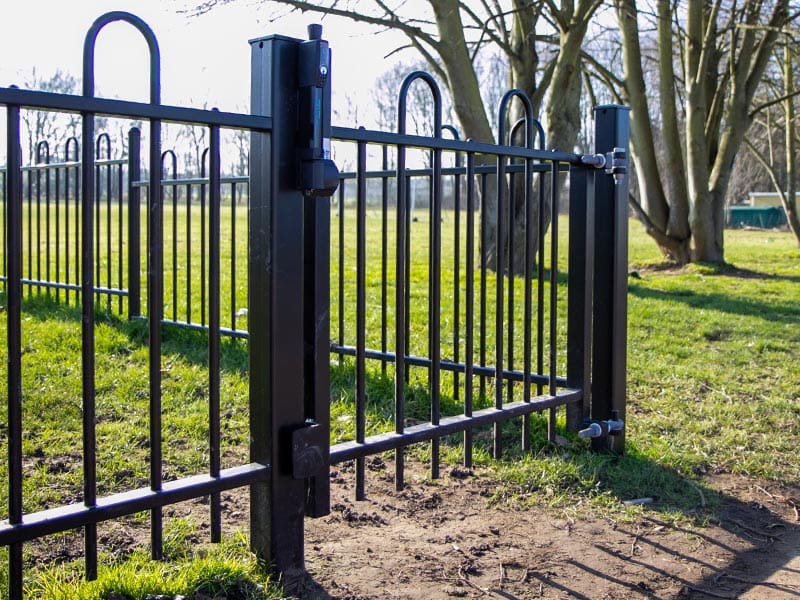 Anti Trap Bow Top Gate with Magnetic Latch
What to consider when choosing a playground gate
Emergency Access: Access for emergency services is essential. An ambulance should be able to drive right up to the play area in all weather conditions with enough room for a trolley bed to fit through comfortably.
Disabled Access: A play area gate should be a minimum of 1m wide to ensure that wheelchair users are able to safely enter and exit the site. Additionally, self closing gates should allow at least 5 seconds for wheelchair users to pass through the gate unhindered.
Safety: Ideally all fencing and gates for playground and play areas should be RoSPA approved and conform to all current play area safety guidelines, including:
Avoid opening onto roads or hazards
Be a minimum of 1m wide
If opening outwards, avoid opening onto roads or hazards
Use of a self-closing mechanism for gate with a magnetic latch to lock in the closed position. These latches are designed to be operated by adults only and children must be supervised at all times if operating moving parts
No hand or finger traps between gate and post
Clearance of gate between 60 -110mm – reduce foot injuries
Height of fence should be a minimum of 1m
A full list can be found on the RoSPA website.
We recommend that gates open outwards, in order to prevent dog access, however we suggest that they open inwards if they open onto traffic areas to slow down children when exiting the area or set the gate back from the fence line to allow outward opening. It is also recommended having a run of Pedestrian Guardrail on the pavement in front of the gate opening to prevent children from running out onto on coming traffic.
A self closing mechanism is strongly recommended to maintain that the gate is in the closed position and should not close quicker than 5 seconds to make access easier for wheelchair users and to prevent it from striking back on children walking through.
Our playground & Play area gates
Anti Trap Bow Top gates: Designed to match our Anti Trap Bow Top fencing, these steel gates are made using welded pale through rail construction and wider gaps between each hoop above the top rail to prevent children getting their heads, necks or limbs stuck between pales.
Playtime® Gates: Our Playtime® gates are available in two different styles to match our Playtime® Timber and Metal Playtime® fencing. The gates help provide a safe environment for children by protection against vandalism, dog-fouling and unwanted intrusion.
Gate Options
Lock Options: We offer a self closing gate option, which is an in-ground operator with adjustable closing rate and soft close feature, ensuring the gate returns to the closed position and prevents the risk of trapped fingers.
Alternatively there is the manual gate option, however, to guarantee the safest possible environment for children we recommend the self closing option.
Finishes: Our Anti-Trap Bow Top Gates and Metal Playtime Gates are hot dip galvanised to BS EN ISO1461 as standard, with additional options including having it hot dip galvanised and powder coated to BS EN 13438 and marine coated for installations within 500m of salt water or an estuary. Playtime timber gates come with a natural Jakcure® finish as standard.
Colours: Anti Trap Bow Top gates and Metal Playtime gates are available in Black RAL 9005 or Green RAL 6005 as standard with other colours available upon request. Playtime Timber is available in a variety of colours including red, green, blue and yellow.