Barbican Imperial Wall Railings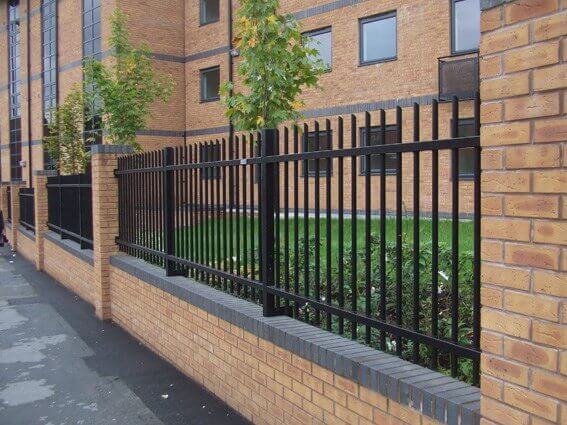 Barbican Imperial cranked fence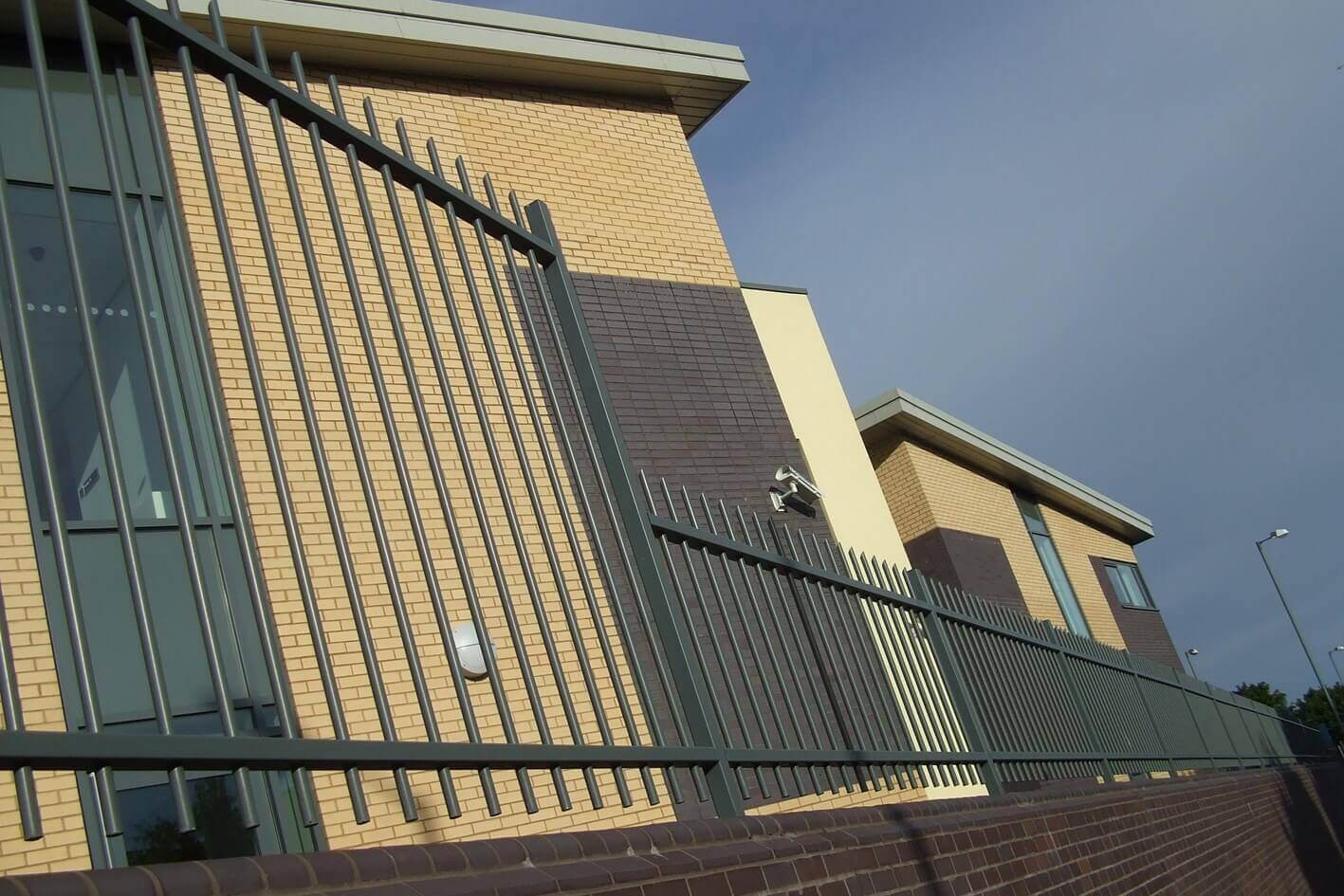 Barbican Imperial in RAL 7012
Sentry Wall Raillings RAL 3020
Wall Railings
Wall Top Railings | Metal Railings
Enhance your existing wall with our decorative wall railings, and add security to your property. Our wall railing also known as wall top railings, can be installed in between brick piers using wall connectors, or installed onto a continuous stretch of wall either with base plated posts or posts cranked onto the wall (dependent on height). Wall railings are an ideal solution to extend the height of your wall, as they provide visibility and do not sacrifice pleasant light or views that taller solid walls would obstruct.
Wall Railings/ Wall Top Railings correspond(s) to the generic component/material "steel" in the BRE Global Guide online generic specification(s) "Galvanised steel railings" which achieve(s) a summary rating of B within commercial, domestic, residential, health, industrial, education.
25 year service life guarantee
Wall Railing Features
Can be installed in between brick pillars or installed onto a continuous stretch of wall
Can can be stepped to accommodate sloping ground
Custom designs available

Post Options
Overlength set in concrete as standard
Baseplated to bolt down onto concrete
Cranked to suit wall mounting
Standard Finishes
Hot dip galvanised to BS EN 1461 as standard
Hot dip galvanised and powder coated to BS EN 13438 in one of our standard colours at extra cost
Powder coating to non standard BS or RAL to special order
Marine coating for applications near sea water (optional extra)
Explore our finishes below
Standard Colours
Black RAL 9005
Green RAL 6005
Grey RAL 7012
Blue BS 20-C-40
Blue RAL 5010
Red RAL 3020
Yellow RAL 1018
Brown RAL 8017
White RAL 9010
Other colours are available on request
Standard powder coating colours: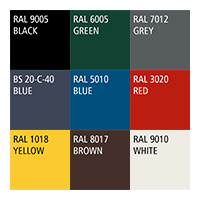 Metal Railings Range
We manufacture a range of metal railings suitable for different applications, all with a 25 year guarantee.
View Range