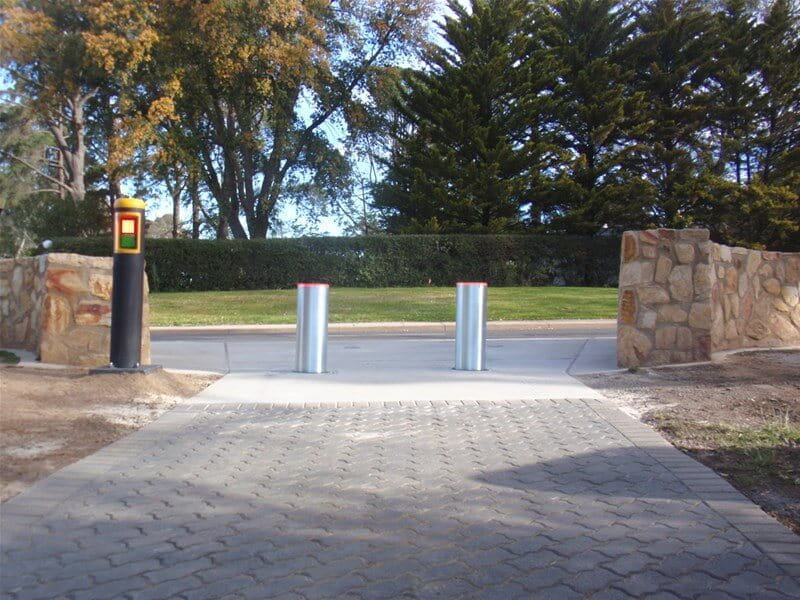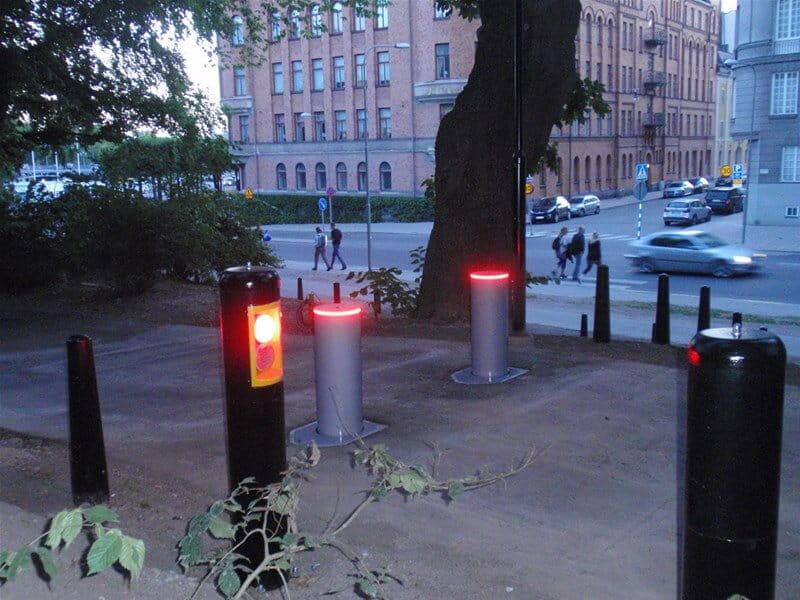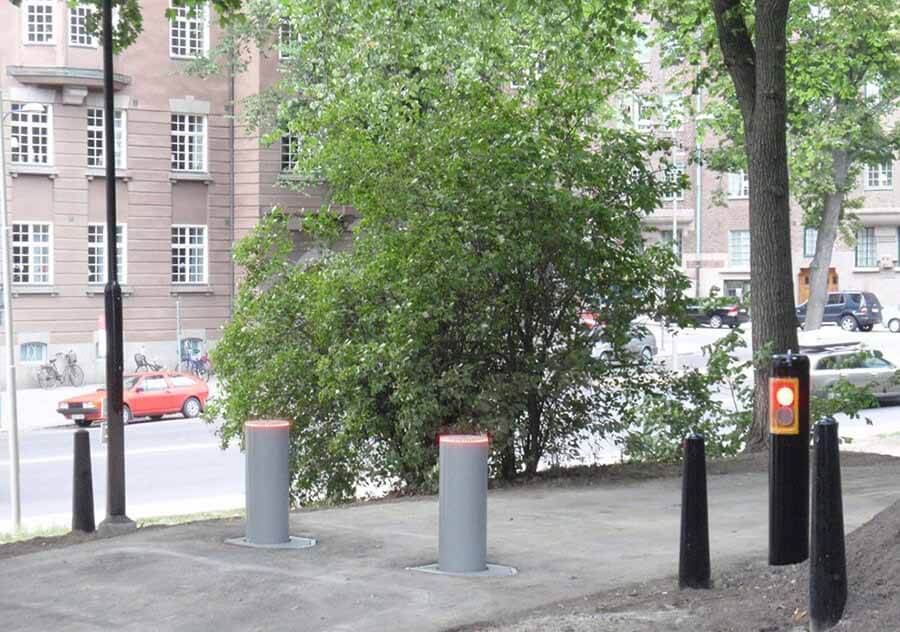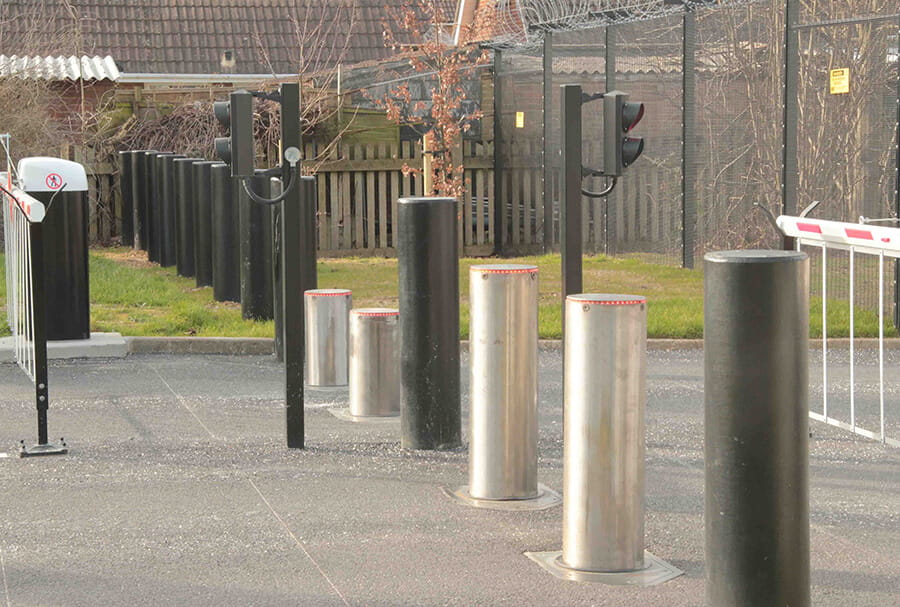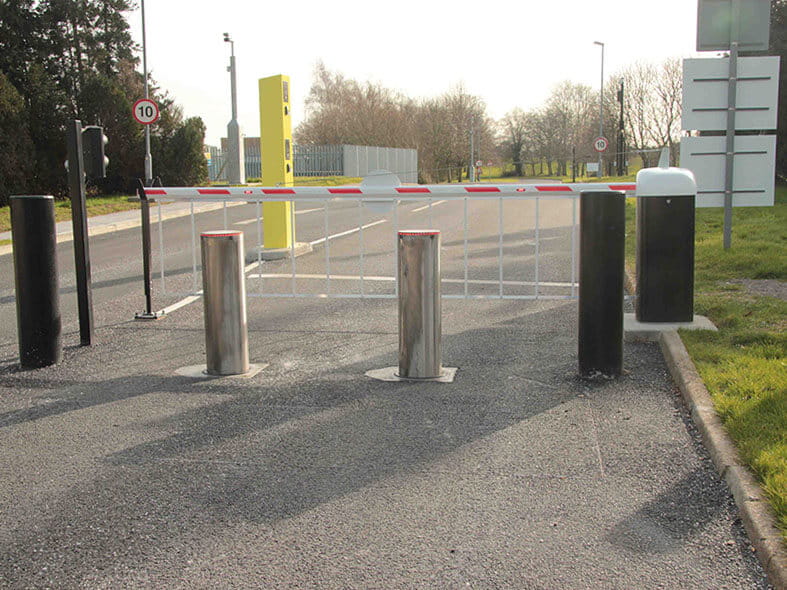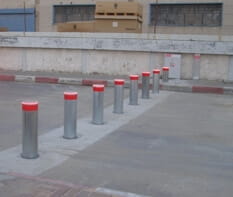 Hostile Vehicle Mitigation
K4 K8 and PAS 68 Automated Crash Rated Bollards | Metal Street Bollards
Our Lancaster PAS 68 Automated Bollards are designed to protect areas where segregation, perimeter protection and security, anti-ram, demarcation and even counter terrorism are considerations.
Our Lancaster PAS 68 Automated Bollards are designed to protect localised public areas within a perimeter with an unobtrusive barrier capable of defending against a hostile vehicle attack. These high security retractable bollards have been successfully tested by security experts to PAS 68 standards for mitigating against vehicle attacks, perimeter protection, segregation, demarcation and potential terrorist attacks to ensure capabilities and specifications.
Automated Crash Bollards Features
Reliable and proven hydraulic operation
Stand-alone system for outer boundary protection or target hardening within a perimeter
May be retrofitted to reinforce any existing security fencing
Easily interfaced with a variety of dedicated access control systems
Option to operate each bollard separately

Lancaster PAS 68 Automated Bollard Specifications
| | | | | | |
| --- | --- | --- | --- | --- | --- |
| | Tube (mm) | Height (mm) | Speed (seconds) | Operation | Approval |
| Lancaster 2 | 217 | 700 | 3 | Automated | K4 |
| Lancaster 4 | 270 | 750 | 1.5/4 | Automated | K8 |
| Lancaster 5 | 273 | 900 | 1.5/4 | Automated | PAS 68* |
*Classification PAS 68:2010 V/7500(N2)/80/90:7.3/21.4
Applications
✔ High risk sites
✔ Data centres
✔ Power stations
✔ Public spaces
✔ Airport
✔ Government spaces
Hydraulic Power Units
Completely sealed - no leakages
All components are in one block
Finishes
Hot dipped galvanised as standard
Stainless steel optional extra
What are PAS 68 bollards?
PAS 68 bollards are made from steel and have been tested and given a PAS 68 rating. The rating is expressed as a sequence of letters, symbols and numbers indicating the test method, mass and type of vehicle, test speed, angle of impact, impact penetration, and debris dispersion. They are designed to stop vehicles travelling at high speeds attempting a vehicle-as-weapon attack, and are used for counter terror purposes. They come in fixed and automated versions.
What is the spacing for PAS 68 bollards?
To ensure that areas are accessible and provide wheelchair access, whilst ensuring cars cannot fit through the gap, PAS 68 bollards should be spaced at a maximum distance of 1200mm. This is in accordance with PAS 69: installation guidelines for hostile vehicle mitigation measures.
Where are PAS 68 bollards used?
PAS 68 bollards are often used around city centres, transport hubs, concert venues, stadiums, and high security properties including data centres, utilities, and government properties.
Document Downloads
Download specification documents, drawings and case studies for this product
Vehicle Security Barrier Range
Browse our individual hostile vehicle mitigation products or view the full range below.
Browse Products