Whether in a domestic, school, community or sports facility setting, the priorities for any play-related fencing product are safety and the ability to successfully contain the activity to a designated area. This does not necessarily relate merely to the safe containment of children or people but can also include the prevention of balls breaching the boundary perimeter.
There are a number of important factors to consider when specifying and selecting the right fencing and gate solution for sports enclosures, Games Court Fencing, Rebound and or Ball Stop Fencing which feature lattice post reinforcements. These include participant and spectators safety, the safety of surrounding properties, the security of the enclosure when not in use and of course the playability of the enclosure.
We design and install a wide range of sports fencing systems to suit the requirements of individual sport and have installed applications for some of the most recognised sports grounds in the UK. Whether in leisure or practice facilities or at elite level, you can be assured that the Jacksons' range of sports fencing and enclosures will be fit for purpose, as well as being durable, safe, secure and attractive; they are also backed by our industry leading 25 year guarantees for peace of mind and sustainability.
Product Quote for Mesh Sports Fencing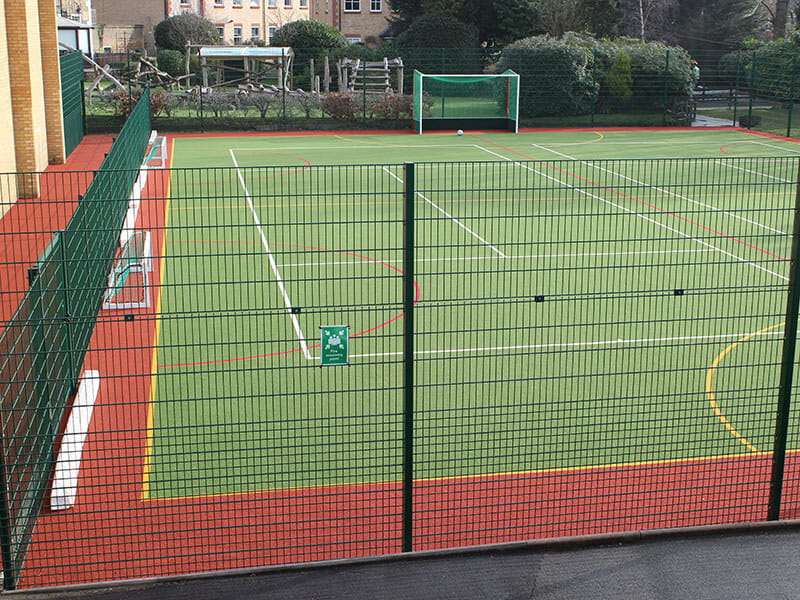 Green EuroGuard Rebound around school MUGA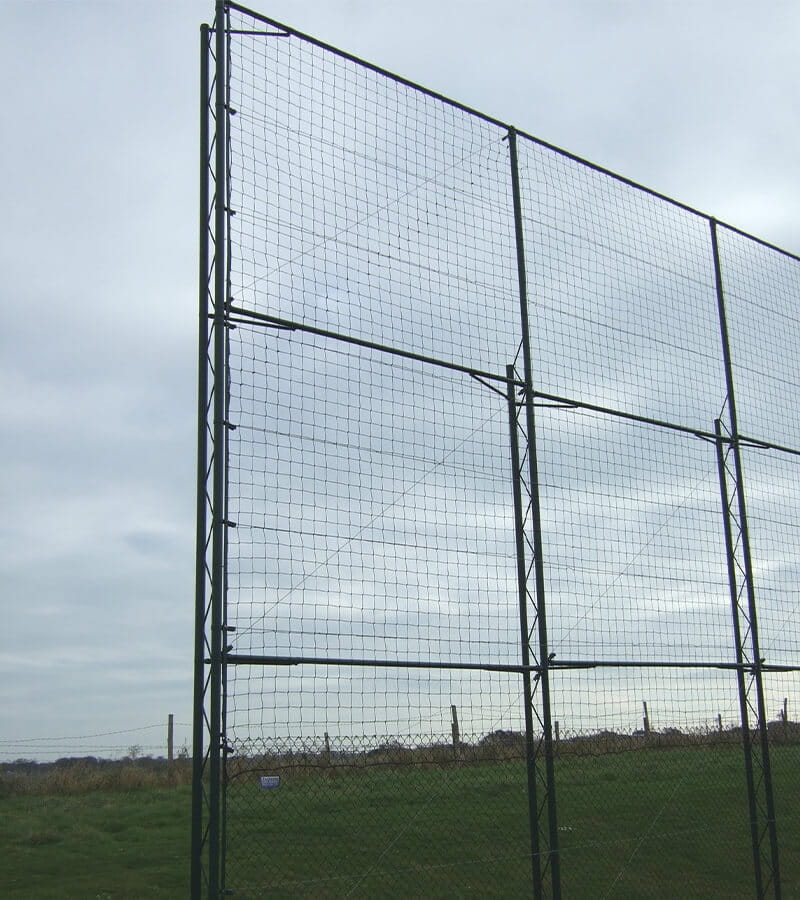 ball stop netting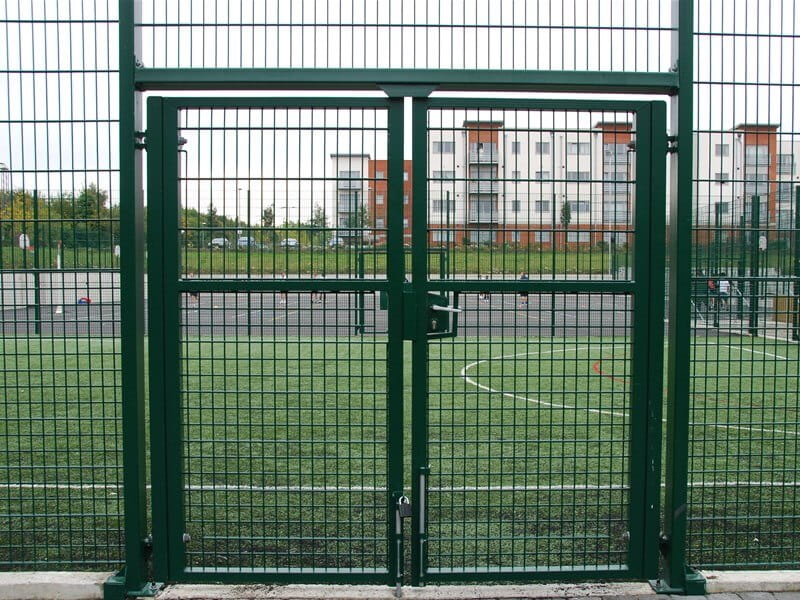 EuroGuard rebound double leaf gates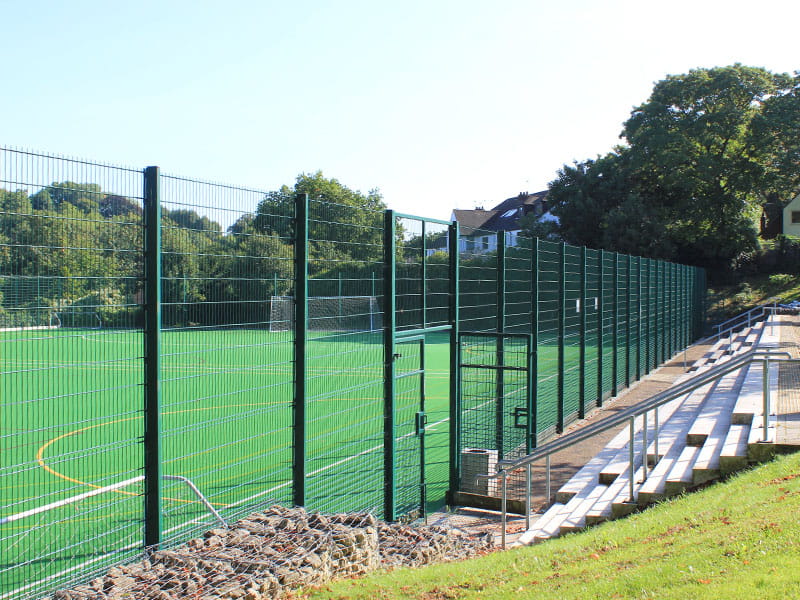 EuroGuard Rebound Fencing and Double Leaf Gate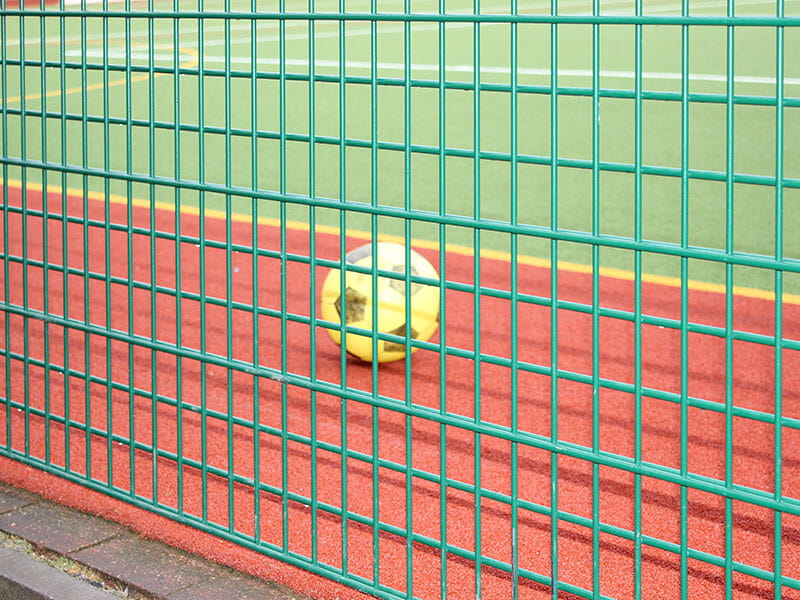 EuroGuard Rebound Mesh Fencing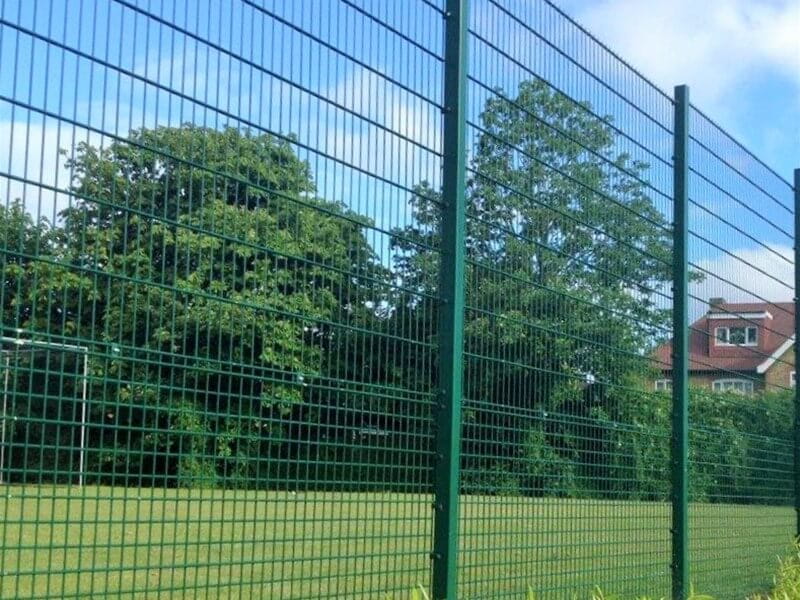 rebound welded mesh sports fencing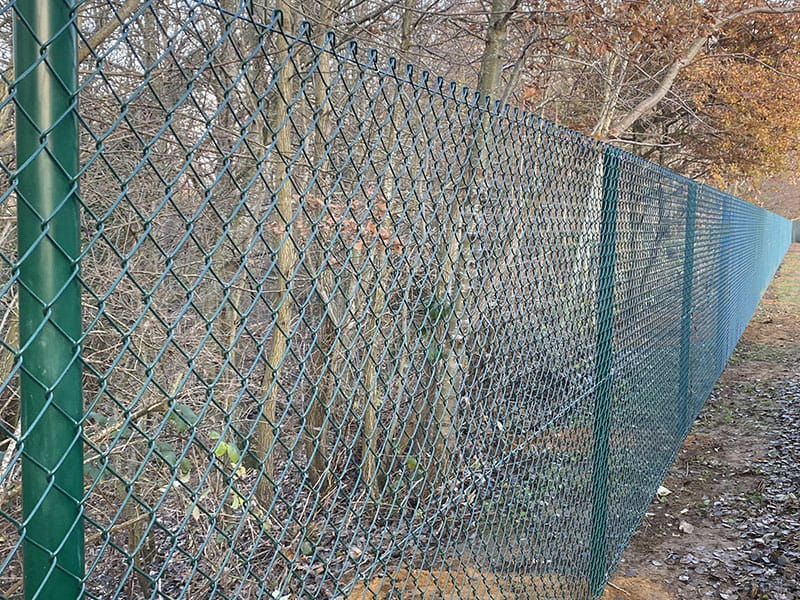 Tubular Fencing System 1 PVC Green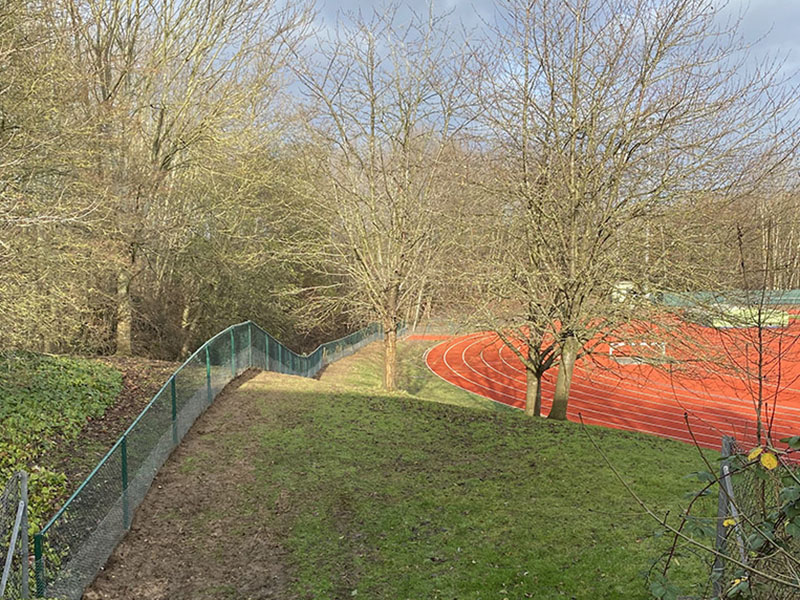 Tubular Fencing System 3 with Chain Link
Things to consider when installing sports fencing for your school enclosure
Specifying and selecting the correct type of fencing and gate solutions for your sports application can be difficult, so what should you consider?
1. Safety for both the participants and spectators - high visibility fencing around sports pitches and MUGAs is ideal to allow spectators clear views without risk of being injured by stray equipment, and supervisors can train from a safe distance but also quickly spot any incidents or injuries to players on the pitch.
2. Does the area you want to secure have any surrounding property or walk-ways? -
3. The level of security required for the enclosure when not in use - is the enclosure in a public place with free or paid access, or is it within the perimeter fence line of a school. Think about the storage of sports equipment too and whether this is locked inside or in a separate compound.
At Jacksons we design and install a variety of sports fencing and gates for all types of applications including football pitches, cricket grounds, tennis courts, athletic arenas, stadiums, Multi-use Games Areas (MUGAs), schools, and commercial premises, we have the experience working with some of the largest local authorities and schools in the UK.
Browse our Sports Fencing Options
Ball Stop Fencing: Structured enough to allow sports webbing or mesh to remain in place throughout the year no matter the weather. A key benefit of the system is it can reduce the risk of injury or damage to people or property, and reduces the 'need' to trespass on neighbouring land to retrieve lost property. Great for Cricket grounds.
Rebound Welded Mesh: Used for sports enclosures as rebound fencing for medium to high impact sports, it features double horizontal wires at lower level for long life and playability. Ideal for Multi Use Games Areas like 5-a-side football pitches.
Tennis Court Fencing: The tubular construction of our Tennis Court Fencing design ideally suits traditional outdoor tennis court facilities and other games courts in a sports facility environments such as school sports areas or open parks for the community.
Tubular Fencing: Available with chain link or welded mesh infill, tubular fencing is a popular option for sports fencing which is quick to construct and offers a simple, cost efficient solution to keep balls in play. We offer six different systems to suit your requirements.