At Jacksons we offer a variety of solutions in timber and steel for school, playground, and play area applications where security, safety, durability, and sustainability are key considerations. All our playground fencing and playground gates are RoSPA approved with no finger traps or sharp edges, and feature anti-trap pale spacing.
Unlike other fencing manufacturers we offer both standard and bespoke options.
Product Quote for Playground Fencing and Gates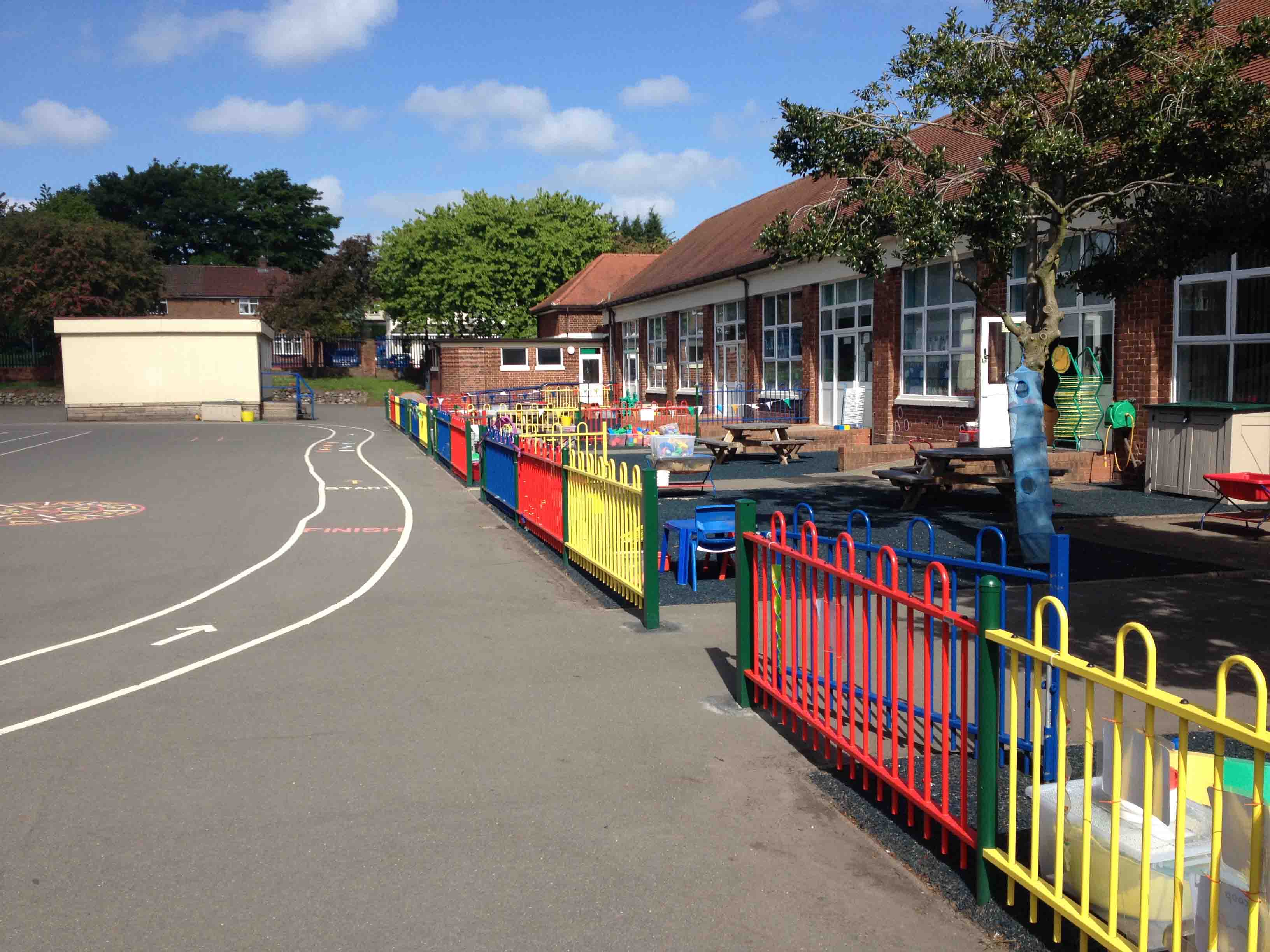 Powder Coated Anti Trap Bow Top Fencing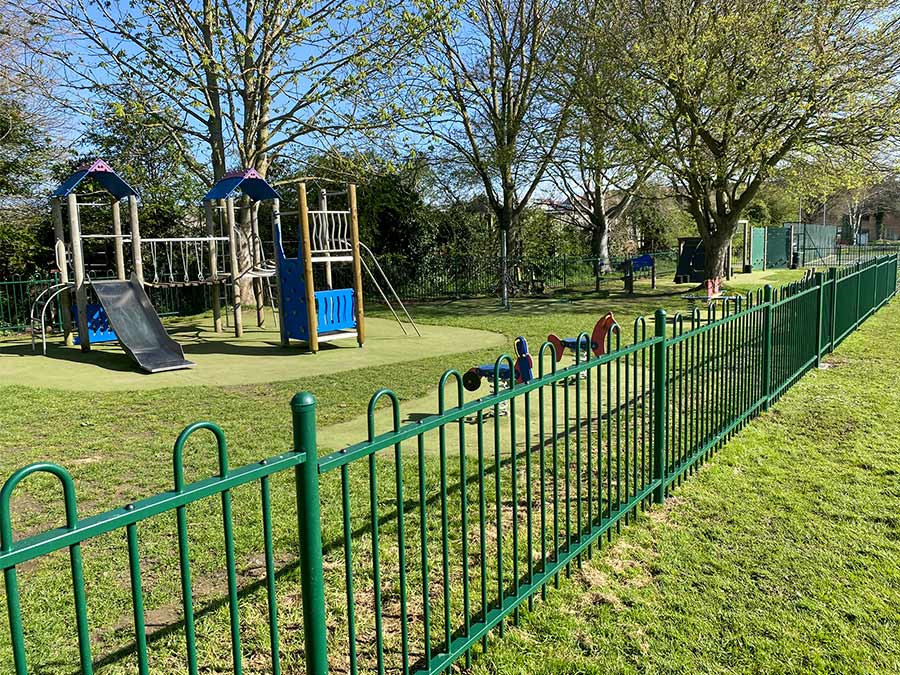 Green Anti Trap Bow Top Fencing for Parish Council Playground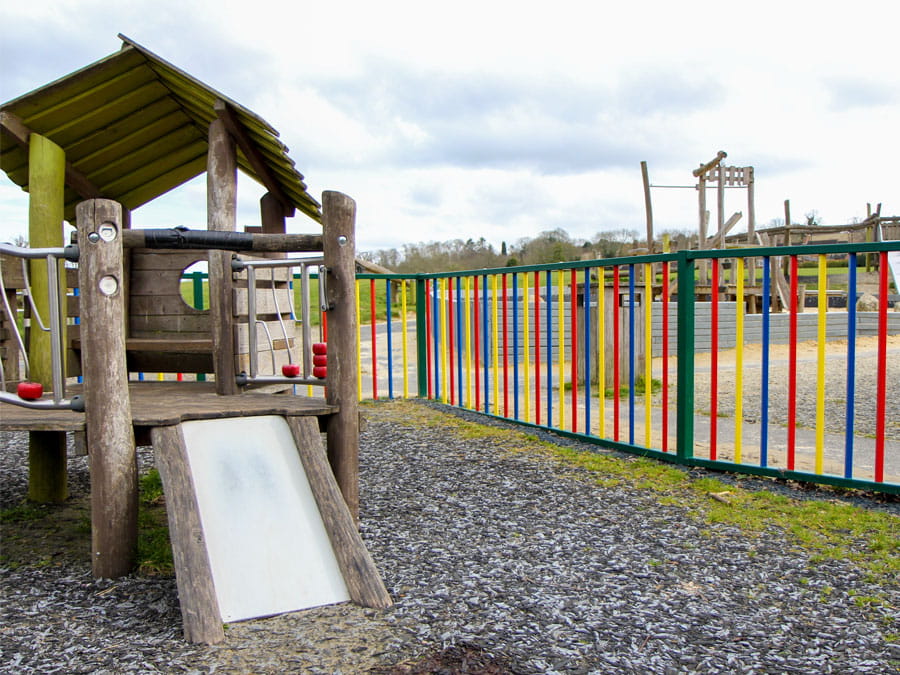 Multi-colour Metal Playtime® fencing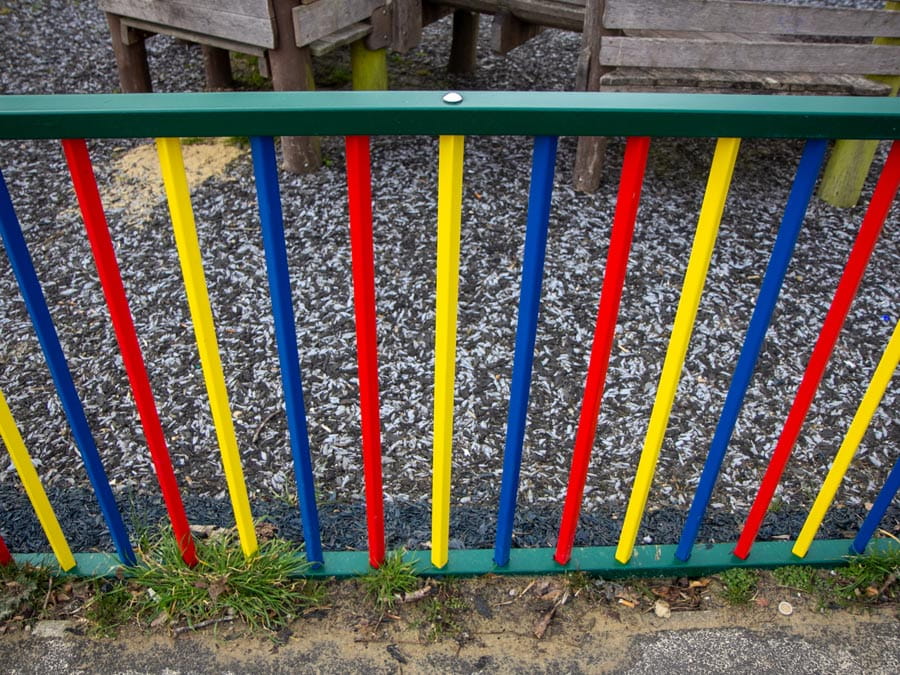 Metal Playtime® fencing detail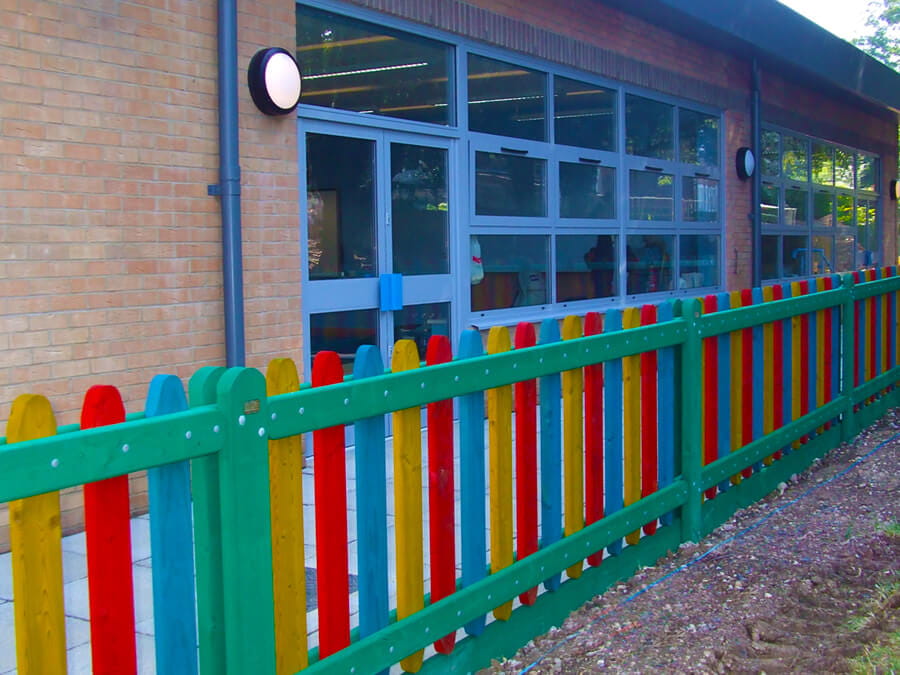 Timber Playtime Fencing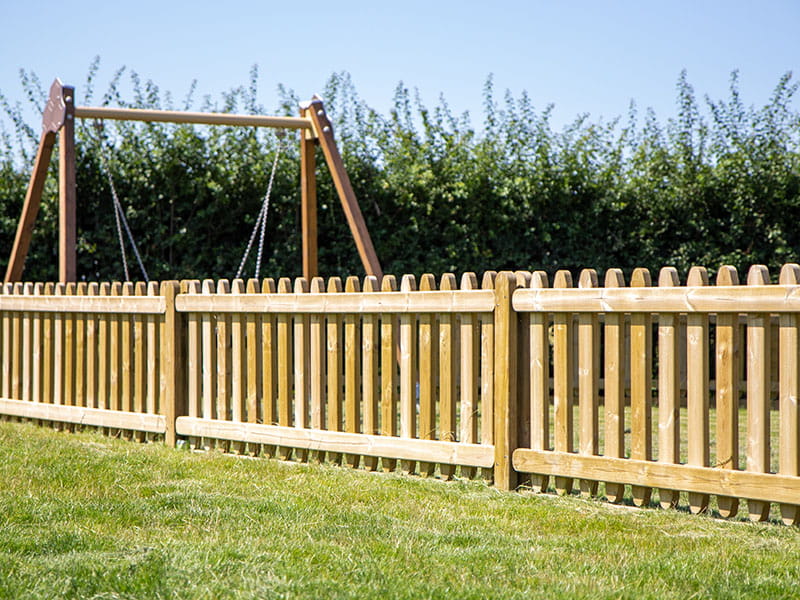 Playtime® Timber Playground Fencing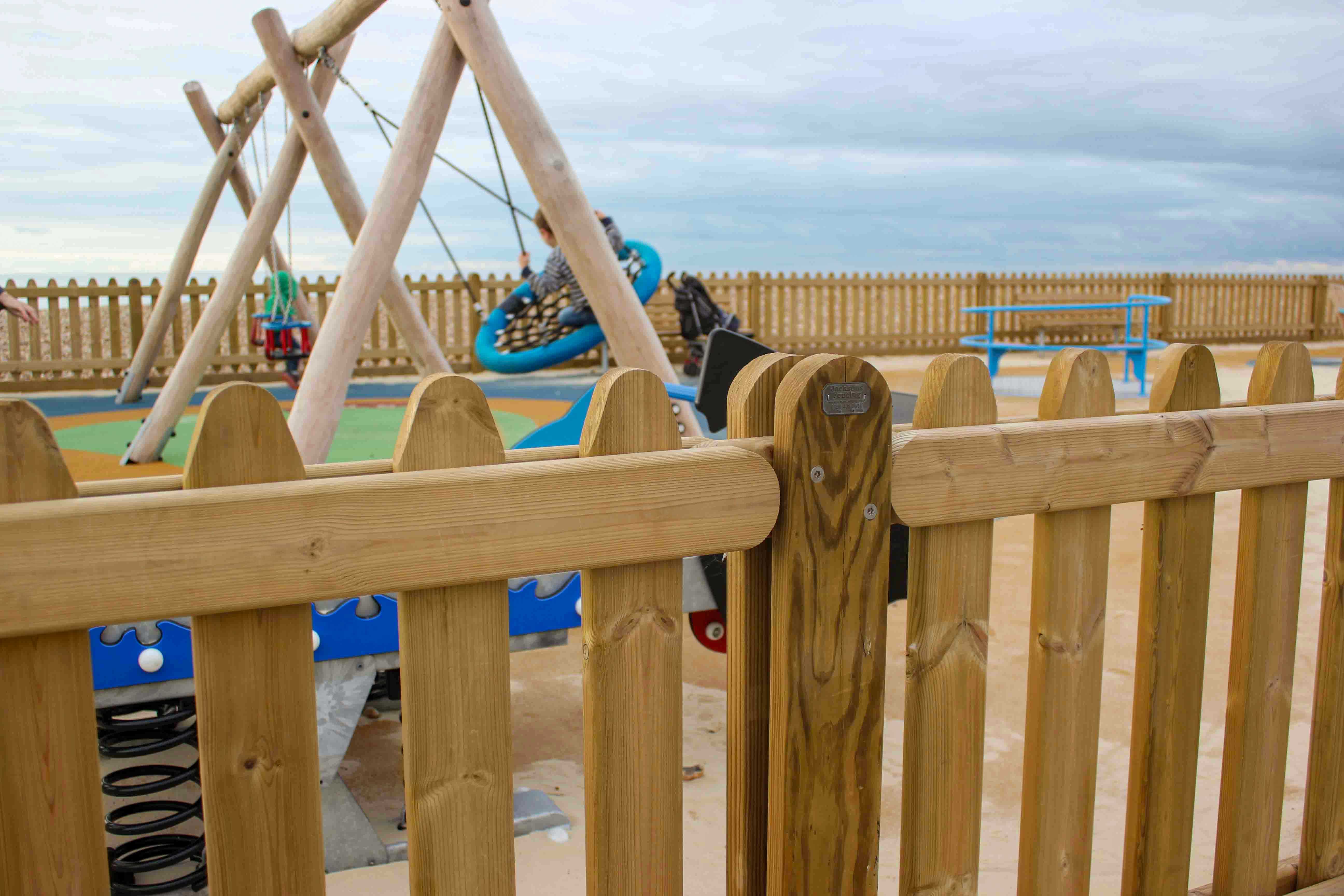 Timber playtime fencing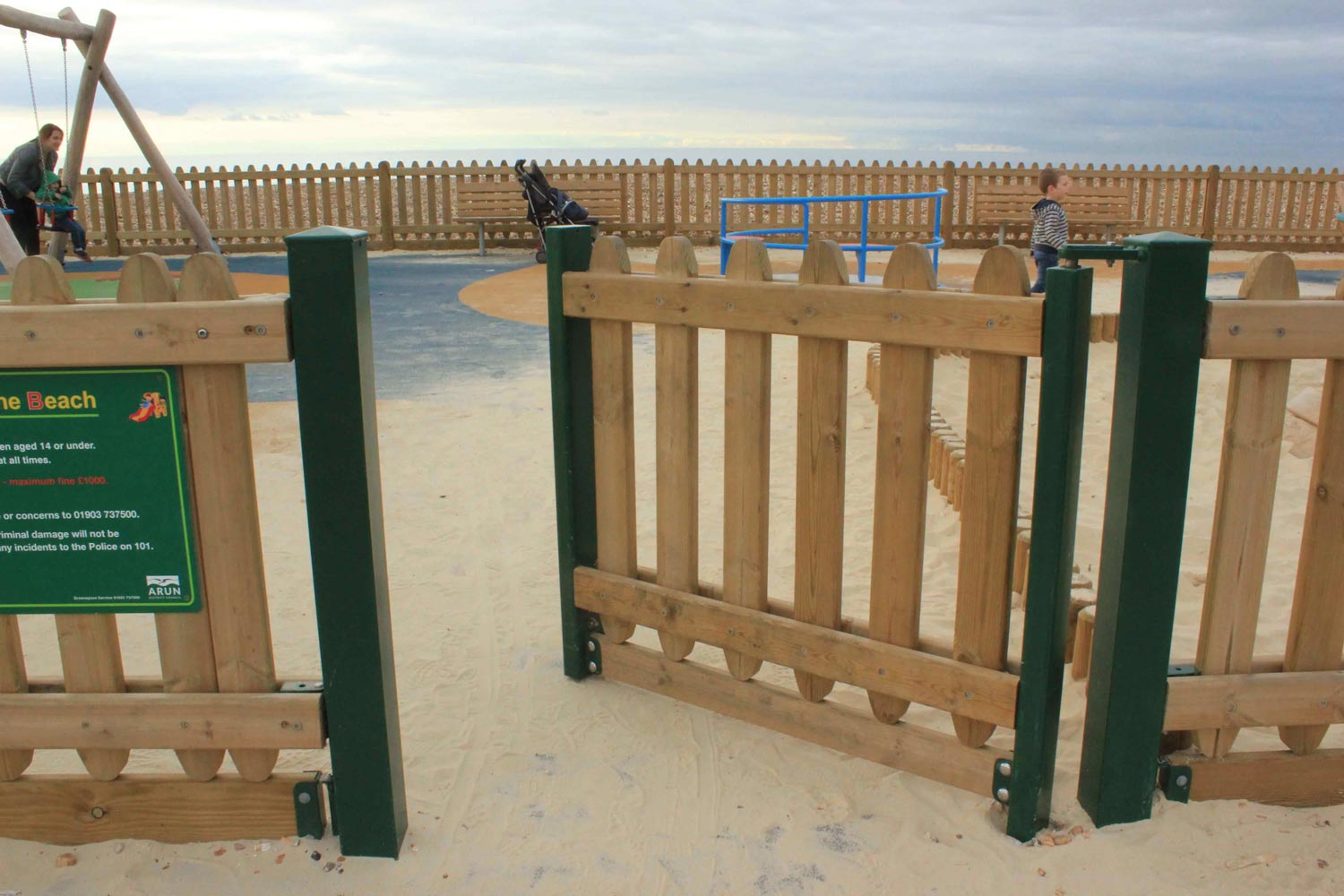 timber playtime gate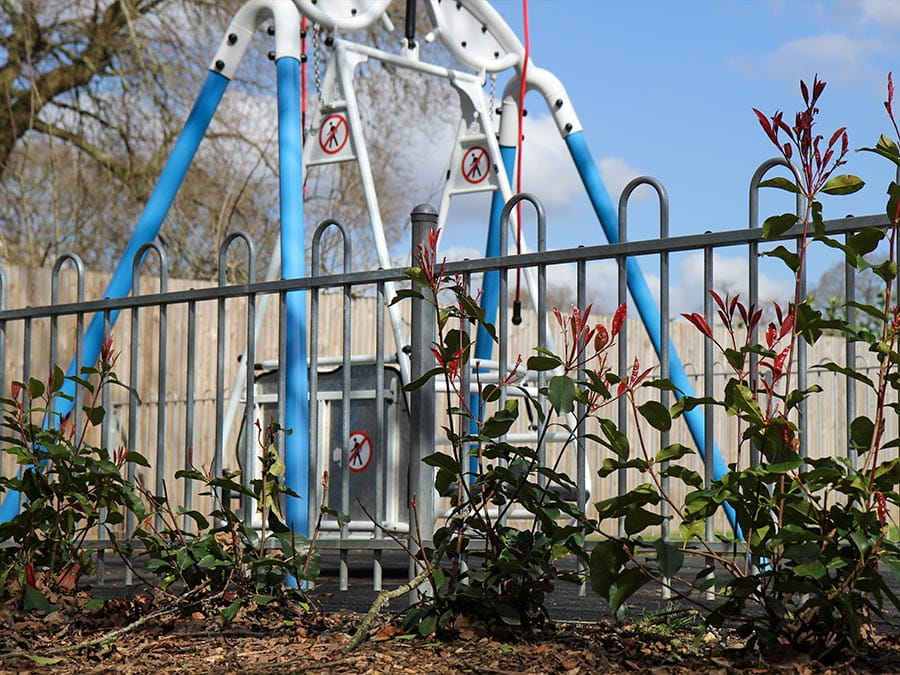 Standard Galvanised Anti Trap Bow Top Fencing for accessible play equipment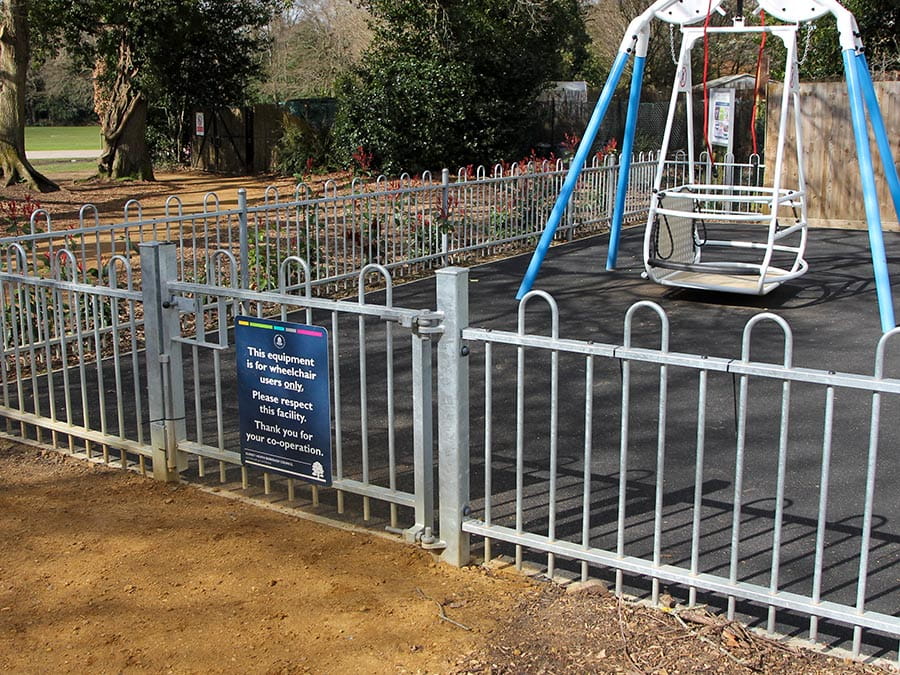 Standard Galvanised Anti Trap Bow Top Gate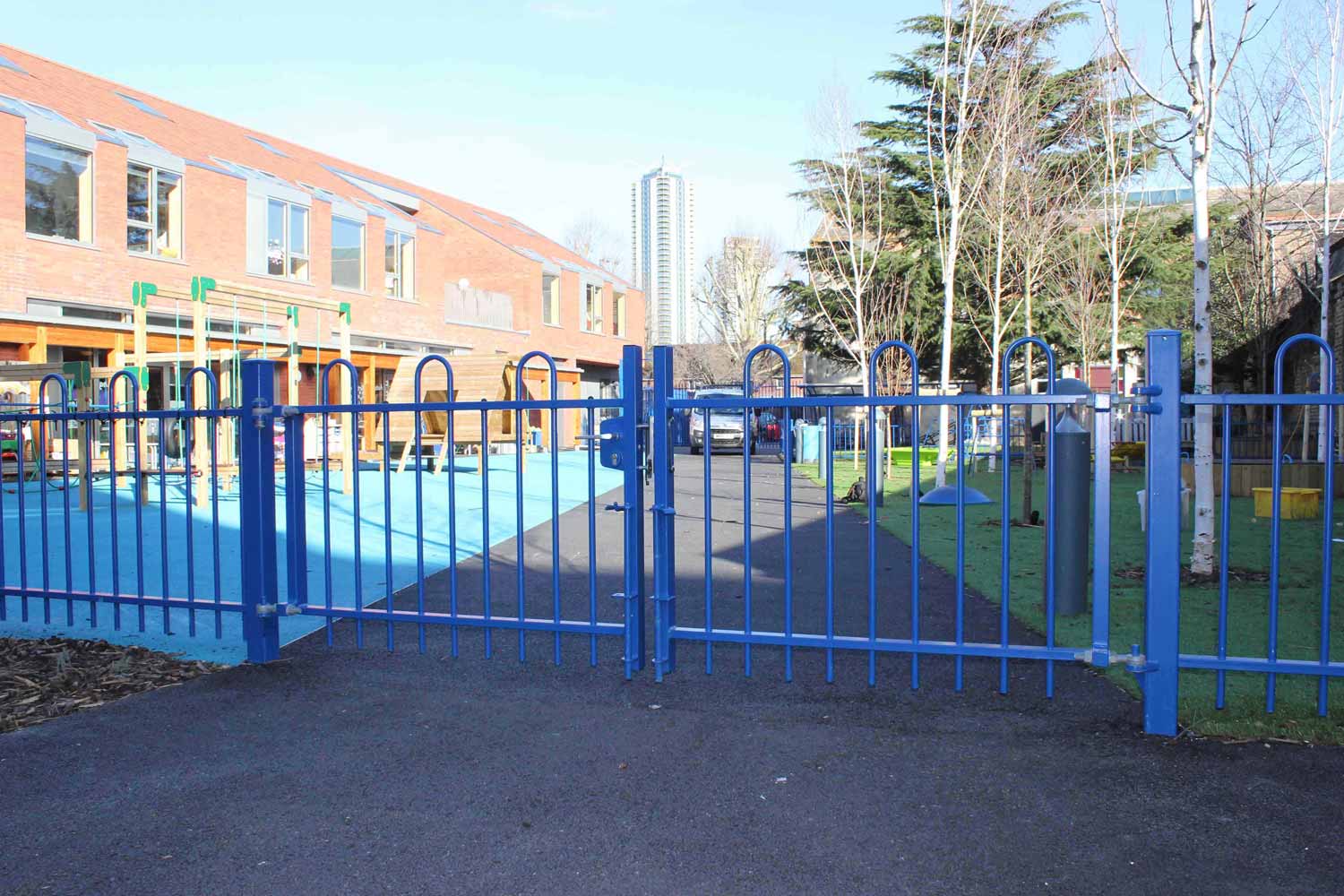 Double leaf anti trap bow top gate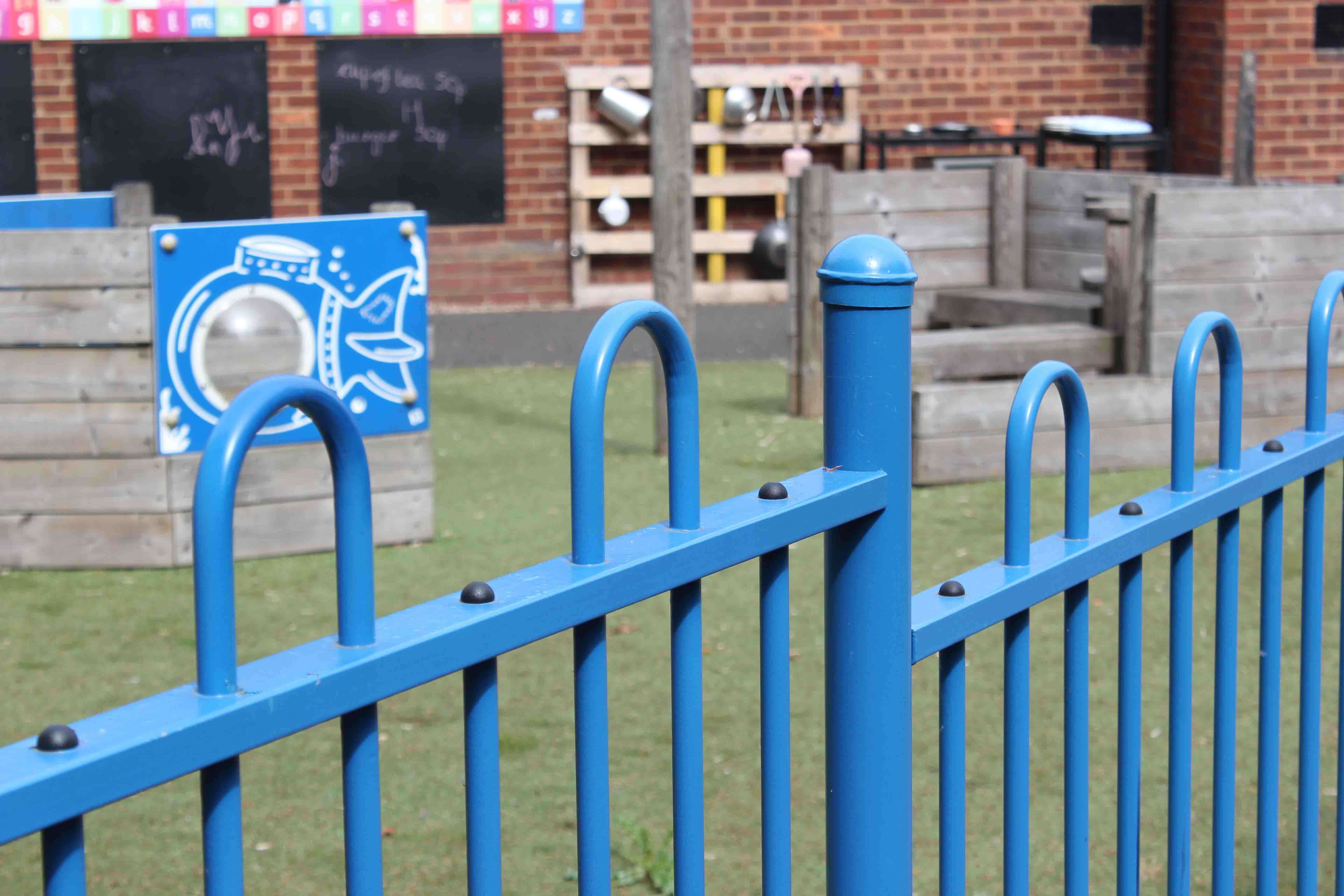 anti trap bow top detail
Fencing and Gates for Playgrounds
Do you need a fence around a playground?
Public playgrounds and play areas should have a perimeter fence or railings, and access gates. This helps to contain children within the safe playground or play area, keeping them away from hazards in the park but also keeping other users of the park segmented from the playground. This could be dogs off leads; reducing the chance of dogs fouling in the playground, and also keeping ball games separate. In addition, a playground fence or railings will help children feel secure but also allow independence, having an area dedicated for play.
How tall should playground fencing be?
The most common playground fence height is 1.1m but a height between 1.0m to 1.2m is acceptable. The minimum height of a playground fence should be 1.0m. This is enough to try and discourage children climbing the fence rather than using a gate. Do note that you will never stop older children climbing fencing around a playground, so it is important that the fence is strong and designed for play areas with anti-trap properties preventing children getting their heads, necks or limbs stuck between the pales.
What material are playground fences?
This usually depends on the surroundings. The materials are commonly steel for metal anti-trap playground railings, which are usually powder coated to provide a welcoming environment, or timber. It is important to install a timber fence that is well treated and provides a long warranty. No matter the material it is vital that the fence will provide protection against vandalism, has anti-trap properties, and complies with BS EN 1176 play fence standard.
What type of railings should be used for play areas?
A metal railing with anti-trap properties designed for playgrounds is key. This will usually be a design where the gap between each hoop above the top rail is wider, preventing children getting their heads, necks, or limbs stuck between metal railing pales. A tubular pale-through-rail design to provide a strong structure without visible joints and vandal proof connectors is also recommended to provide longevity as it has less chance of being vandalised. Powder coating to make the area feel welcoming for children is also a high priority.
What type of timber fencing should be used for playgrounds?
Avoid standard timber palisade or picked fencing, this style of fencing can be easily vandalised and poses a risk to children using the park as the pales often do not have anti-trap properties. Look for a fence that is designed for playgrounds or play areas with anti-trap tops/pale spacing, pales sandwiched between rails, safe anti-vandal fixings and is provided with a long treatment warranty (25 years). This reduces the risk of children getting their limbs or necks stuck, the fence having to be replaced due to vandalism, and also increases longevity.

School fencing and gates
Whether you require playground fencing to create safe and fun play areas, outdoor classrooms, or to separate different year groups, our fencing solutions are available in various heights, and with optional polyester powder coating in a huge range of colours, you can create welcoming and easily identifiable areas within the school grounds.
In addition to our playground fencing products, we manufacture a wide range of school fencing and gates suitable for creating safe, welcoming school environments. We design, manufacture, and install metal railings, vertical bar fencing, timber fencing and welded mesh panels for school perimeter security, as well as acoustic barriers and sports fencing solutions for noise reduction and safe sports pitches and fields.
All our playground and school fencing comes with a 25 year guarantee, providing a low lifetime cost.