Playground Fencing | School Fencing
Playground Fencing and Gates
At Jacksons we offer a variety of solutions in timber and steel for school, playground and play area applications where security, safety, durability and sustainability are key considerations. All our playground fencing and playground gates are RosPA approved with no finger traps or sharp edges.
Unlike other fencing manufacturers we offer both standard and bespoke options.
Product Quote for Playground Fencing and Gates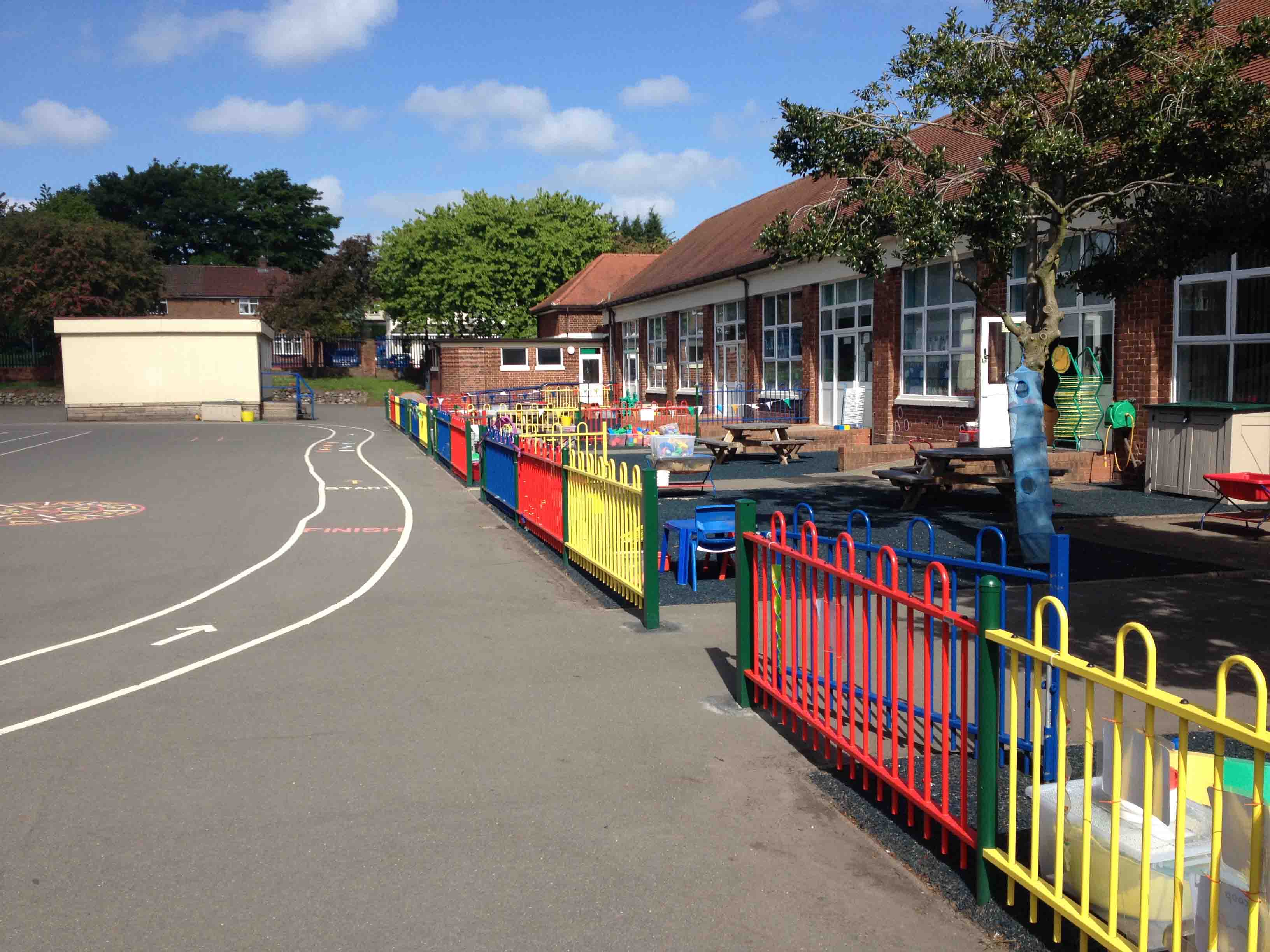 Powder Coated Anti Trap Bow Top Fencing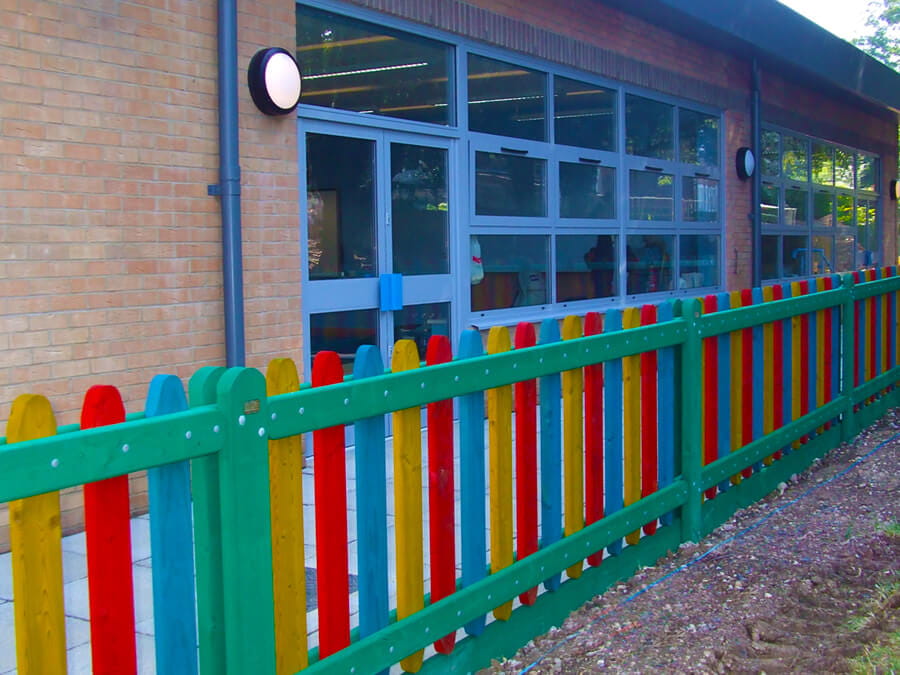 Timber Playtime Fencing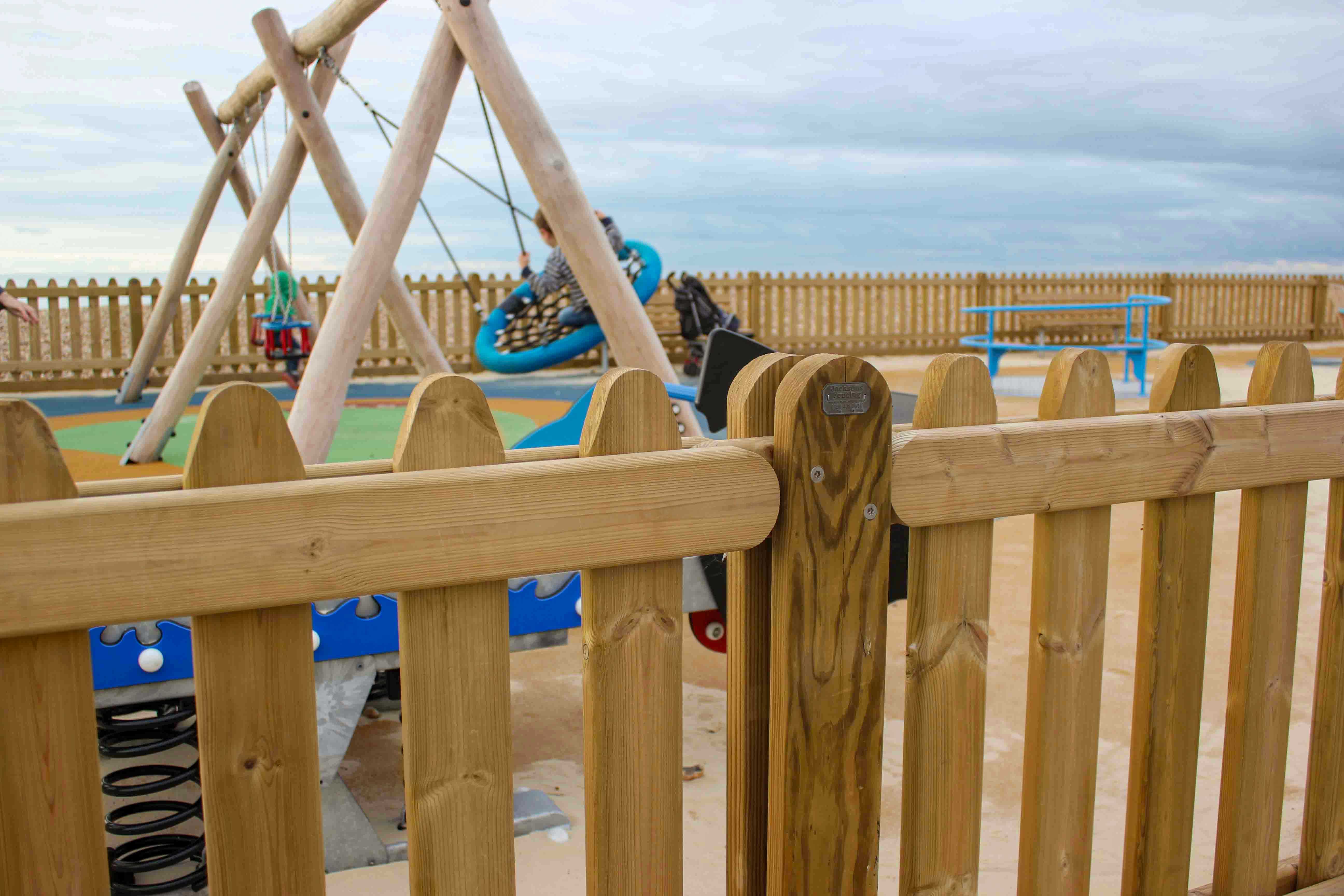 Timber playtime fencing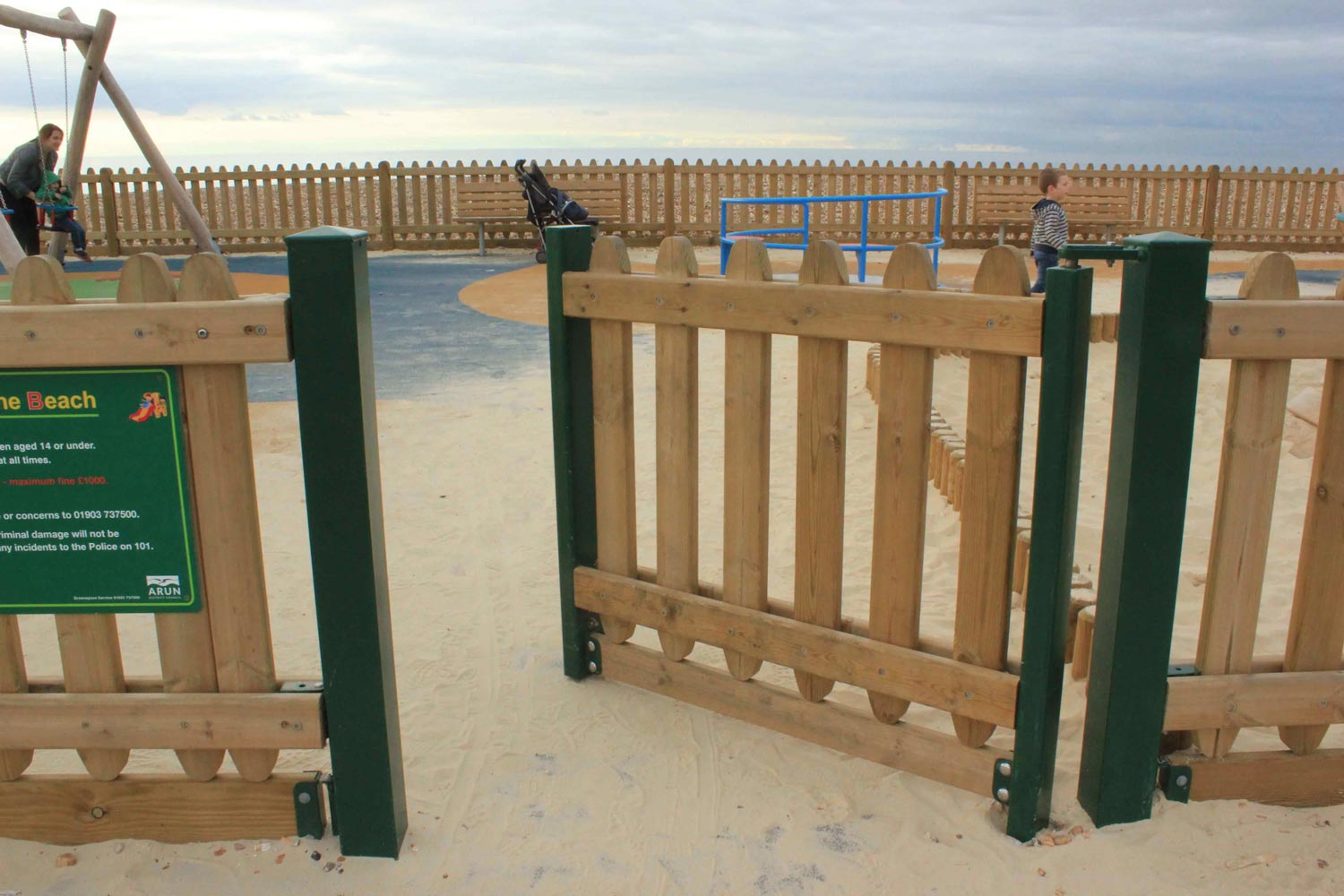 timber playtime gate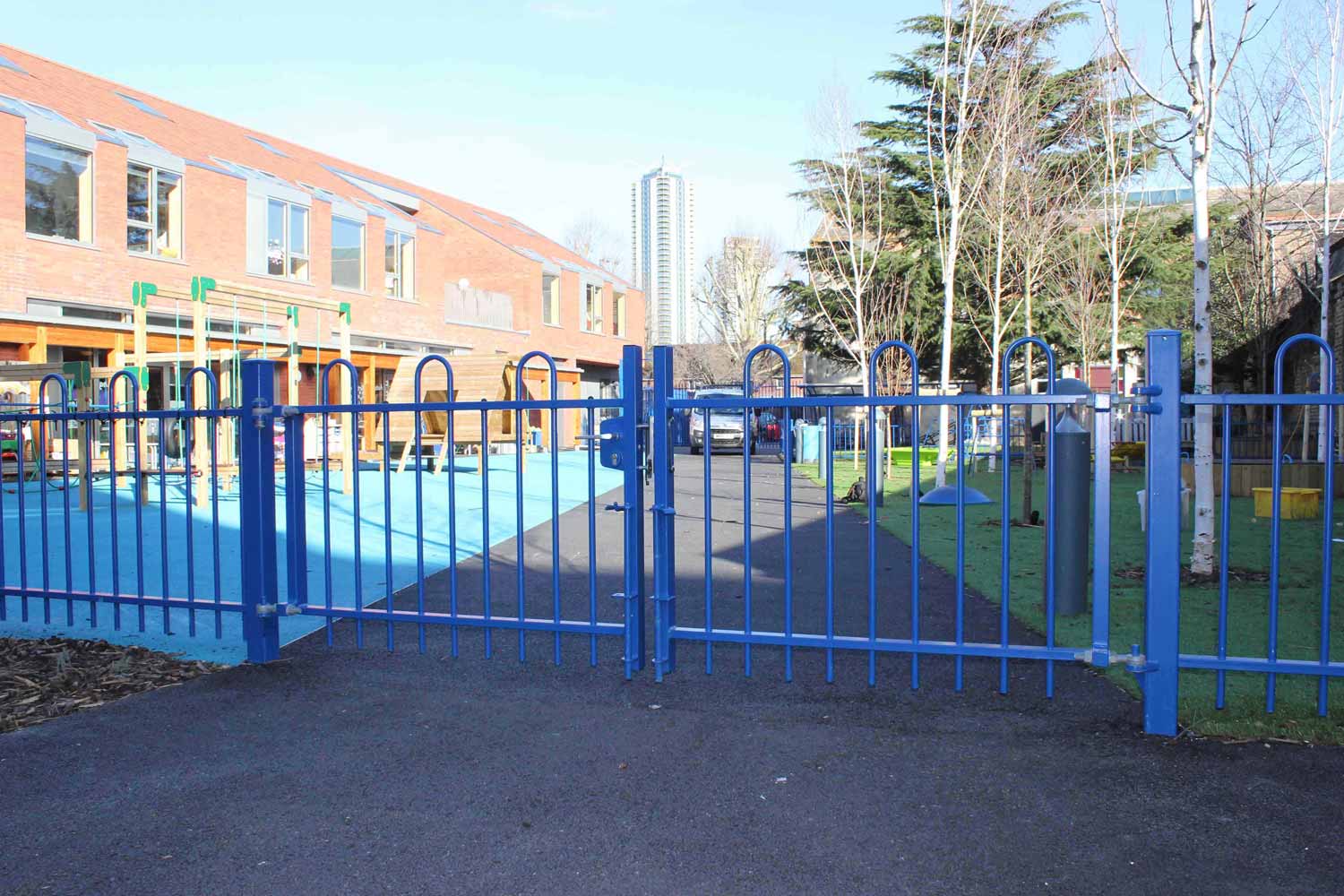 Double leaf anti trap bow top gate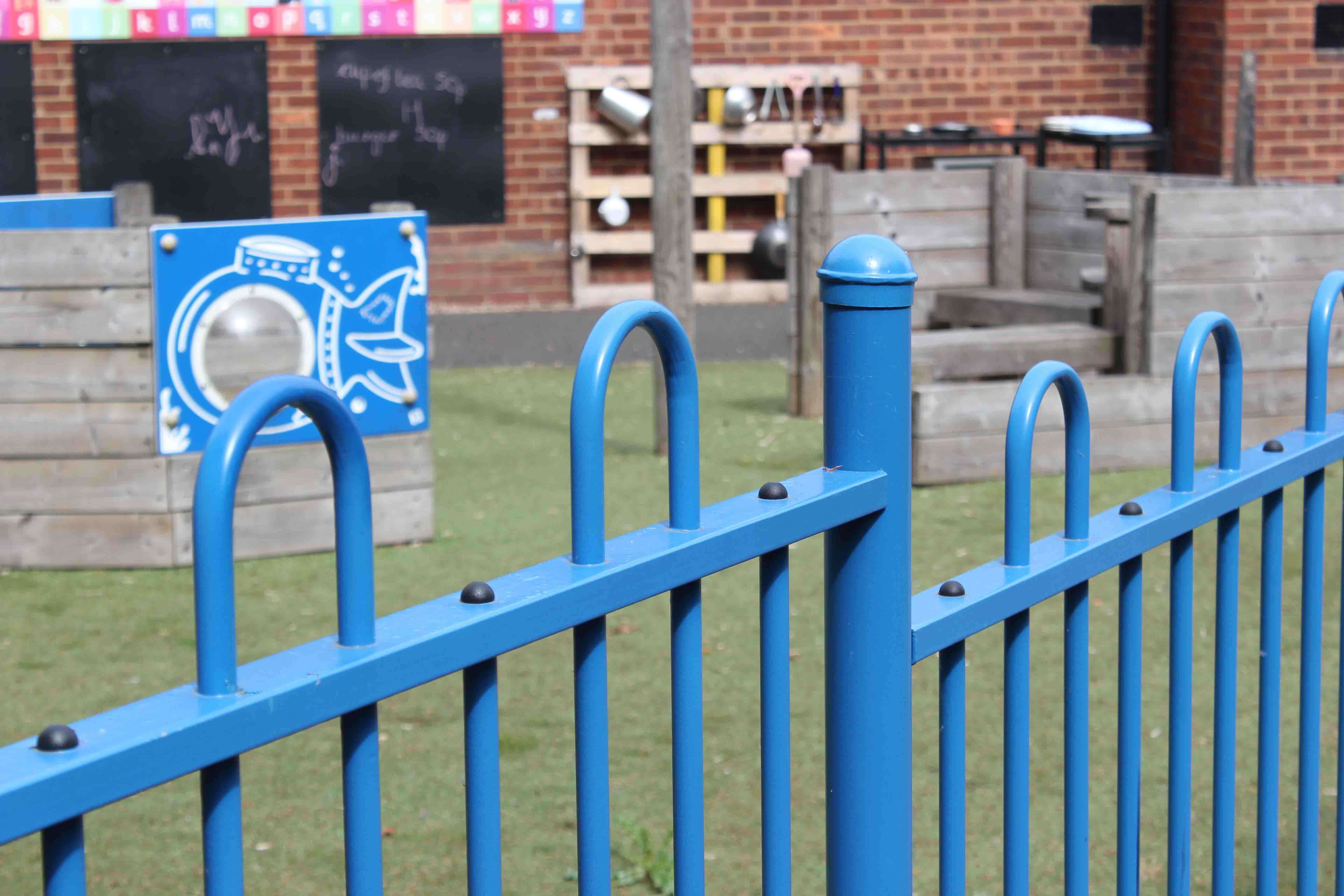 anti trap bow top detail
School Security - It's beyond a duty of care
Security and safety in schools is a highly emotive subject and one which is never far from the conscience of the head teacher, facilities team, governing body and LEA who all have roles to play in the implementation of an effective school security strategy.
More and more schools are also providing 'outside learning areas' within the grounds which again impact on safety and security Jacksons Fencing offer a wide variety of timber decking , balustrade and fencing solutions that create safe, comfortable enclosures for students.
At Jacksons we manufacturer, supply and install a wide range of playground fencing and gates that come with a 25 year guarantee, giving a low life time cost. Our playground fencing range suits a variety of different applications and age groups.
Alternatively if you require a more security around your school, playground or play area please view our vertical bar fencing and welded mesh panels.
View our playground fencing range
Anti Trap Bow Top Fencing: RosPA approved Anti Trap Bow Top Fencing is specifically designed to provide protection to play areas. A wider gap at the top of the loop at the top of the rail prevents children getting their heads, necks or limbs stuck between the pales.
Anti Trap Bow Top Gates: Designed to match our Anti Trap Bow Top Fencing, the Anti Trap Bow Top Gates conform to all current play area standards. Our gates come with a range of finishes and colours, plus the option of a sliding latch or self closing operation.
Playtime® Timber: Our playground timber fencing is RosPA approved and conforms to BS EN 1176. With the option of multi-coloured pales, our Playtime® Timber is a superb choice for children's play areas.
Metal Playtime® Fencing: Our Metal Playtime® Fencing features Jacksons unique vandal-proof connectors to provide safety and security to any play area.
Playtime® Gates: Designed to match our Playtime® Timber and Metal Playtime® fencing, our Playtime® Gates are RosPA approved and come with a range of options, including slide latch and self closing operation.
For quotations, Playground Fencing and Gates pricing or general guidance please contact our sales department.
Product quote for Playground fencing and gates