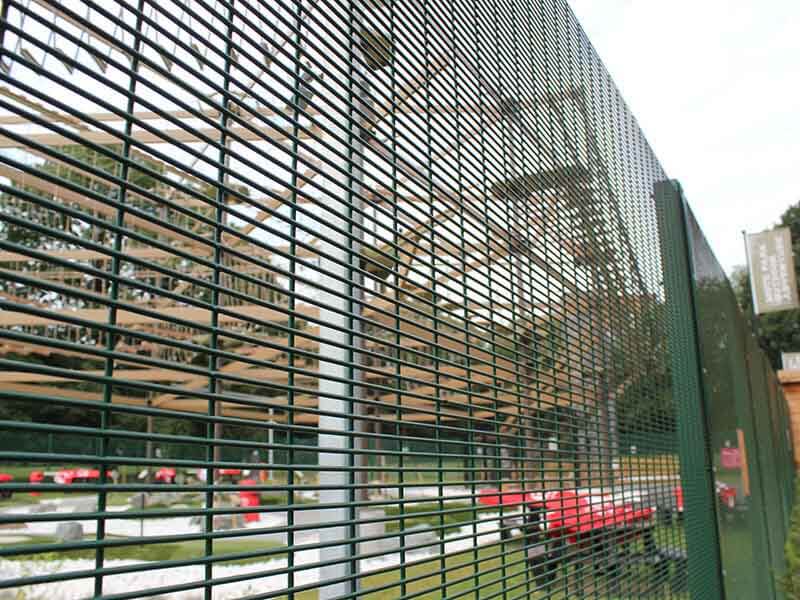 Green Securi-Mesh® Fence Panels Protecting Adventure Playzone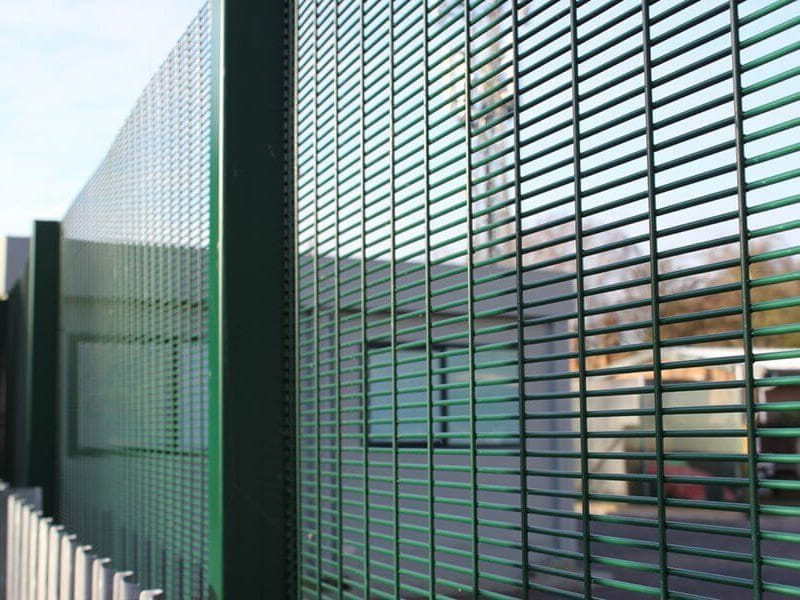 358 Securi Mesh RAL 6005 Green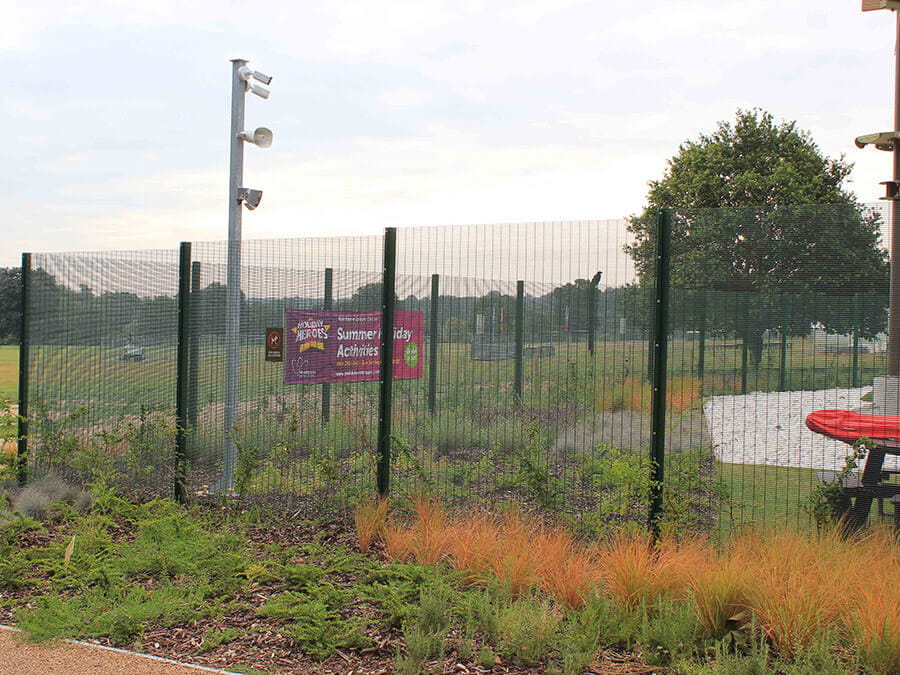 Green Securi-Mesh® Fencing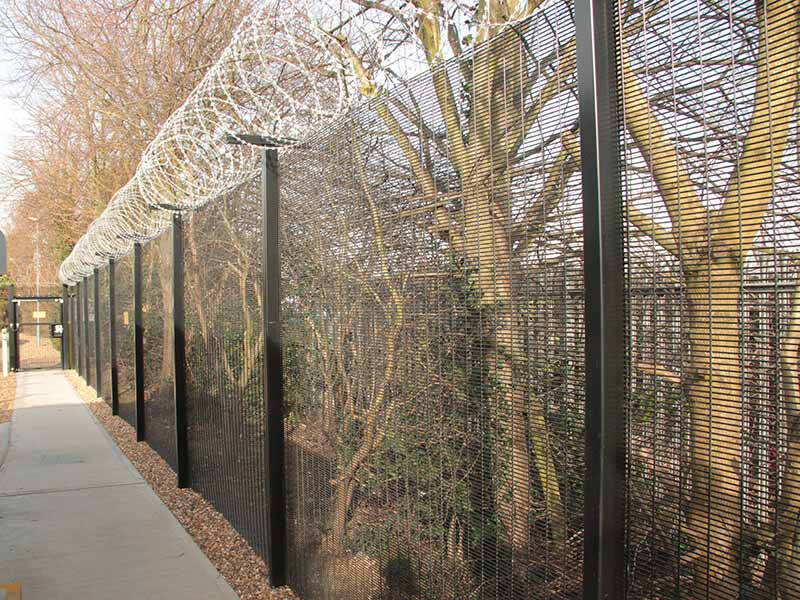 Black Securi-Mesh® Fence Panels With Barbed Wire Topping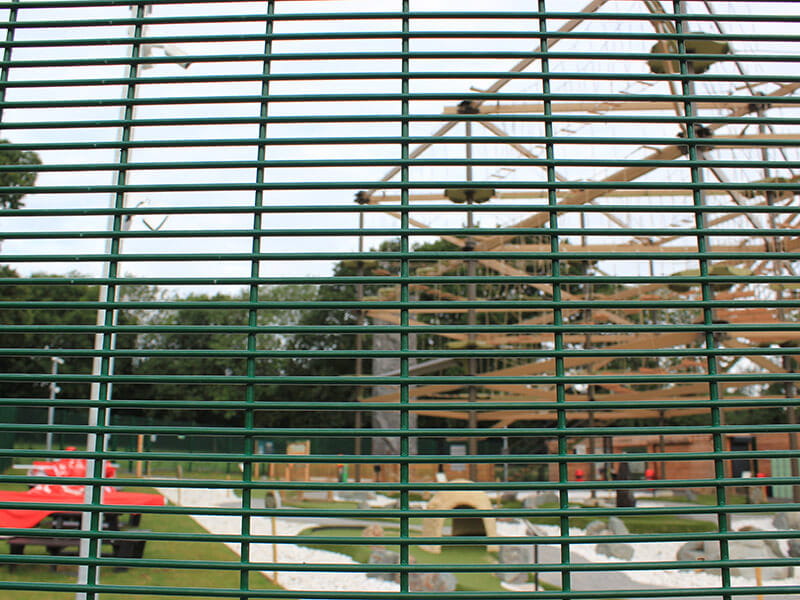 Close Up Of Green Securi-Mesh® Fencing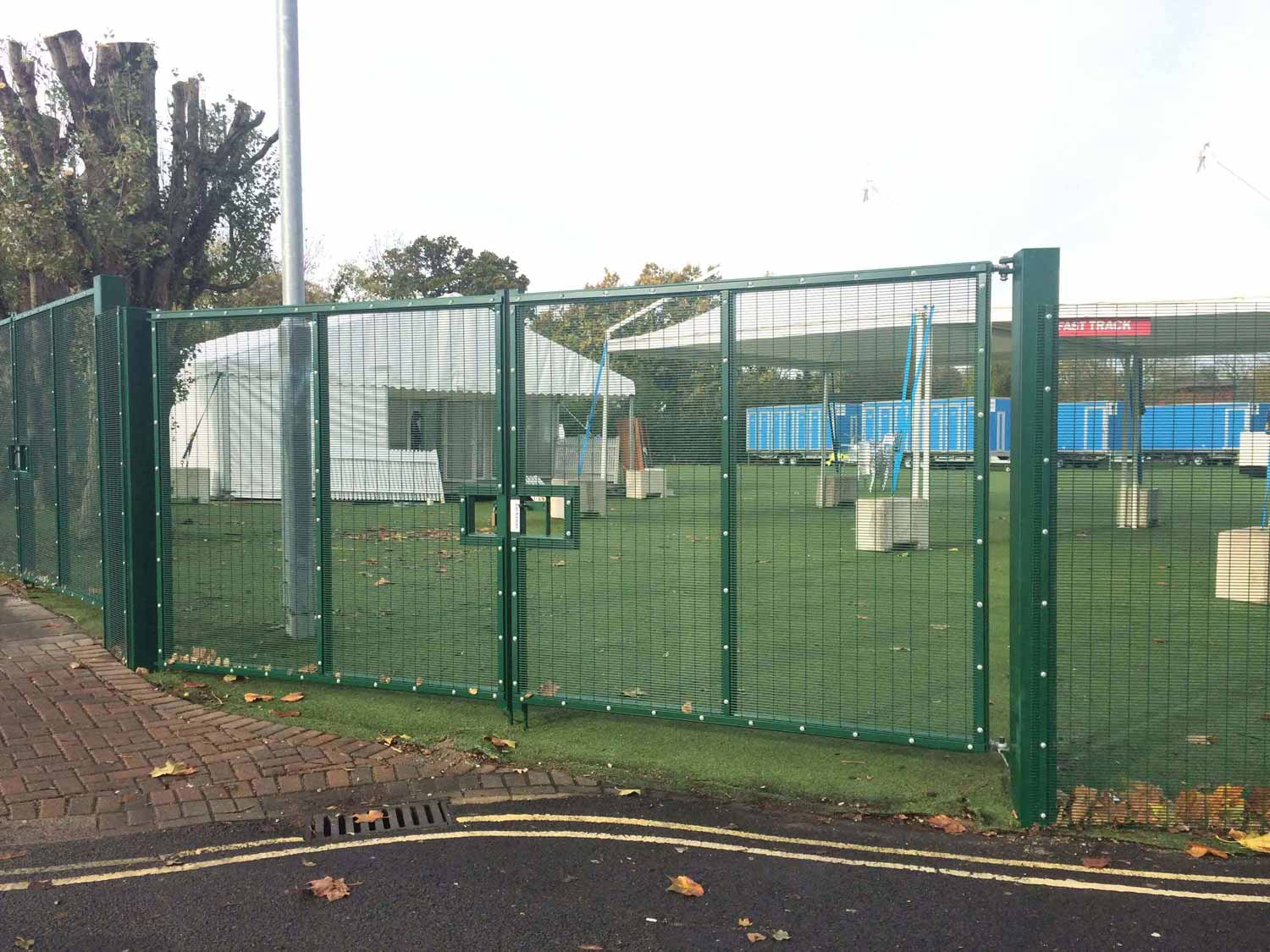 358 Securi-Mesh Double Leaf Gate RAL 6005 Green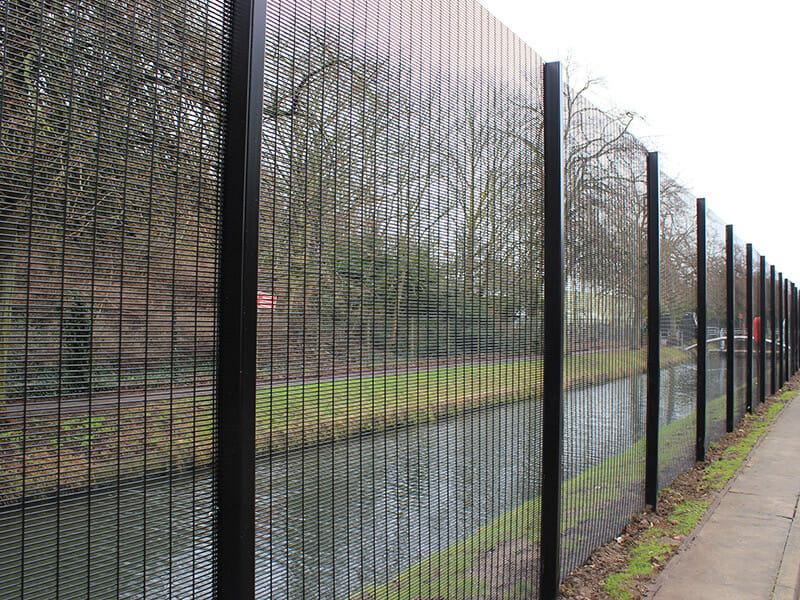 Black Securi-Mesh® Fencing
358 securi-mesh around stadium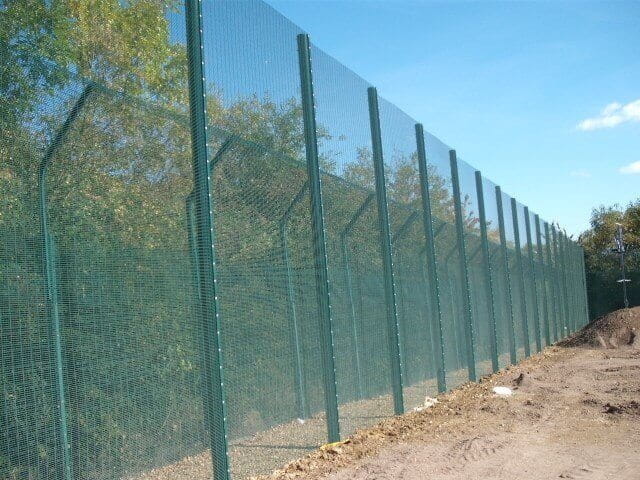 358 securi-mesh fencing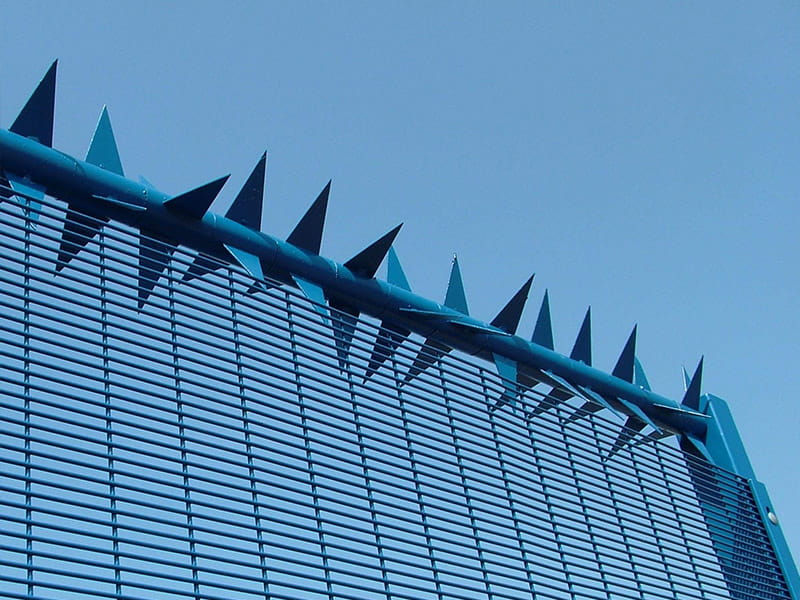 358 securi-mesh with rota spike topping
Anti-climb prison mesh
358 Securi-Mesh® | Welded Mesh Panel
Where the application specifically demands a heavy duty security mesh design to meet specifications including the use of CCTV, or where a visual deterrent is a primary consideration, our 358 Security Mesh system provides an ideal solution for a wide variety of high security perimeter and access control applications.
The climb resistant mesh (sometimes referred to as prison mesh or 358 mesh) with its small apertures and welds at each intersection eliminate foot and finger holds, prevent objects being passed through and is particularly effective against the use of conventional hand cutting tools.
Also available Securi-Mesh®Plus for high security mesh fencing
Both security mesh and posts can be configured to meet Home Office specifications for use in prison, or other higher security detention or custodial facilities.
Securi-Mesh Features
Posts can be customised for Barbed wire / Razor wire / Rota Spike®
Overlapped by a minimum of 75mm at posts to maintain integrity of protection
Vertical pale spacing conforms to building regulations for anti-trap
Clamp bar fixings
Can be stepped to accommodate sloping ground
Anti climb design
Custom designs available
Matching single leaf and double leaf gates available
Panels
Securi-Mesh panels are constructed from 76.2 x 12.7mm (3" x 1/2") with 4mm wire. Panel widths are 2515mm as standard, with height up to 5200mm.
Gates
We manufacture matching single and double leaf gates for this product, with a range of opening actions and manual and automatic operating options.
Browse Gates
358 Securi-Mesh Panel Specifications
358 Securi-Mesh® Panel Specifications
| | | | |
| --- | --- | --- | --- |
| Height (mm) | Post Centres (mm) | Post Dimensions (mm) | Overall Post Length (mm) |
| 1270 | 2440 | 80 x 60 | 1900 |
| 2134 | 2440 | 80 x 60 | 2900 |
| 2440 | 2440 | 80 x 60 | 3300 |
| 3000 | 2440 | 80 x 60 | 3800 |
| 4200 | 2440 | 120 x 120 square | 5100 |
| 5210 | 2440 | 150 x 150 | 6200 |
Post Options
Over length set in concrete as standard
Base plated to bolt down onto concrete
Cranked to suit wall mounting
Standard Finishes
Panels are Galfan® zinc alloy coated as standard
Powder coated to BS EN 13438
Marine coat for installations within 500m of salt water or an estuary
Standard Colours
Black RAL 9005
Green RAL 6005
Other colours are available on request
Document Downloads
Download specification documents, drawings and case studies for this product
Case Studies
The two case studies below show how 358 Securi-Mesh® can be applied in different sectors due to its versatile appearance, good visibility, and high level of security. We installed over 11km of fencing and gates for the Eurotunnel terminal in Calais, and over 380m for the development of Twickenham Stadium ahead of the Rugby World Cup.