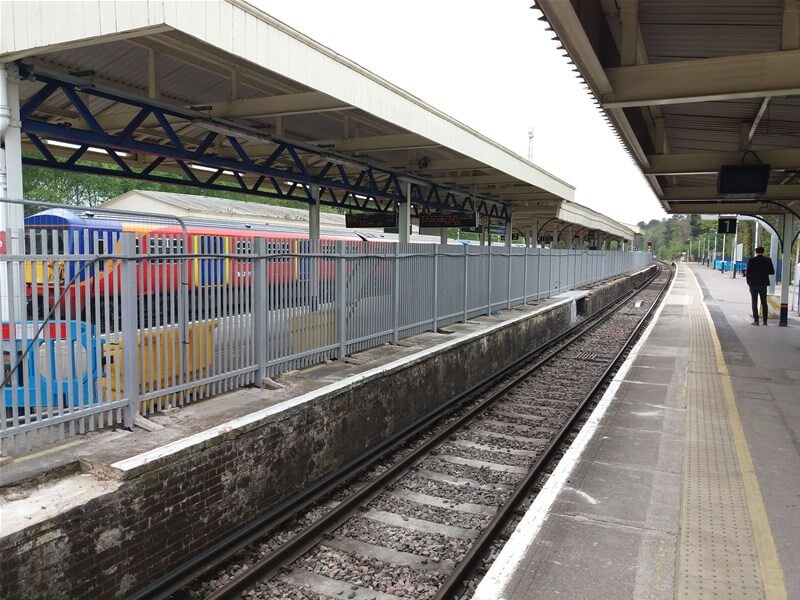 GRP Fencing at Railway station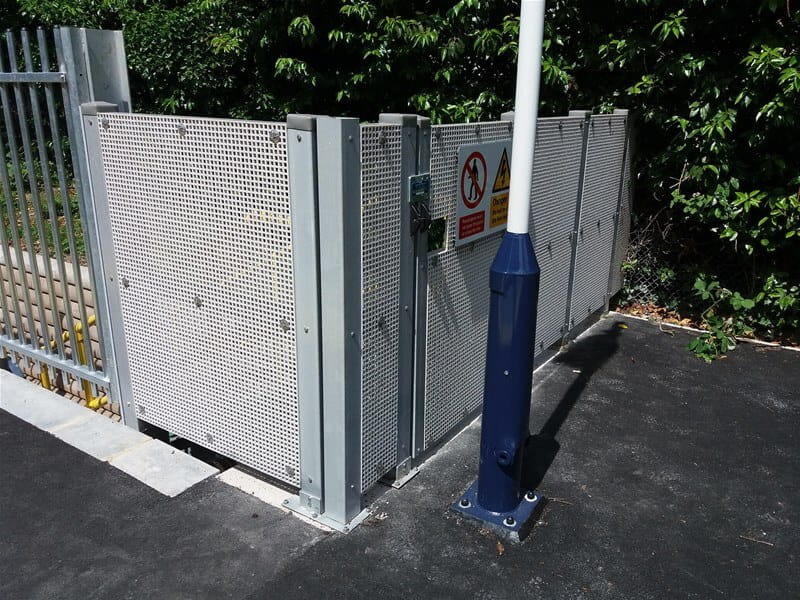 GRP Mesh Fencing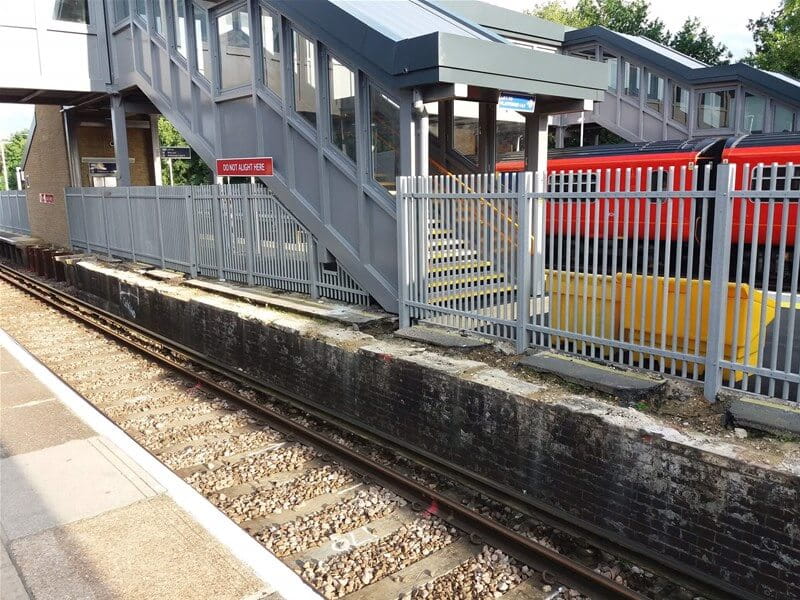 Vertical Bar GRP Fencing
GRP Fencing and Frangible Fencing
Jacksons Fencing offer GRP composite fencing systems in vertical railing and mesh designs with both frangible and non-conductive properties, making them highly effective alternatives to metal fencing when used to provide protection and access control around electrical equipment and supplies, gas enclosures, machinery and other areas that require a non-magnetic, thermally and electrically non-conductive system that is transparent to radio wave frequencies.
GRP mesh fencing has small apertures making it ideal for securing enclosures that may be at high risk to vandalism. It provides a string visual statement as well as fulfilling many practical functions including ventilation or as a protective barrier.
Glass Reinforced Plastic is a non-conductive property made from a polyester resin, it is a very popular composite material due to its strength.
25 year service life guarantee
GRP Fencing Features
Non-magnetic
Manufactured from non conductive materials
Radar-friendly (Radio and ILS transparency)
Corrosion Resistant
Fire retardant
Withstands ultraviolet rays
Non-metallic (except fixings)
Easy to install
Light weight
Non-sparking
Vertical railing and mesh options provide good visibility and airflow
Long life span
31mm diameter x 4mm GRP pales
Matching gates available
Fence Style Options
Sentry® style
Barbican Imperial® style
Mesh (50x50mm or 40x40mm)
Heights available: 1000 / 1200 / 1500 / 1800 /2000/ 2400 / 3000 mm
Matching gates available
Standard Finishes
Hot dip galvanised to BS EN ISO 1461 as standard
Hot dip galvanised and powder coated to BS EN 13438
Marine coat for installations within 500m of salt water or an estuary