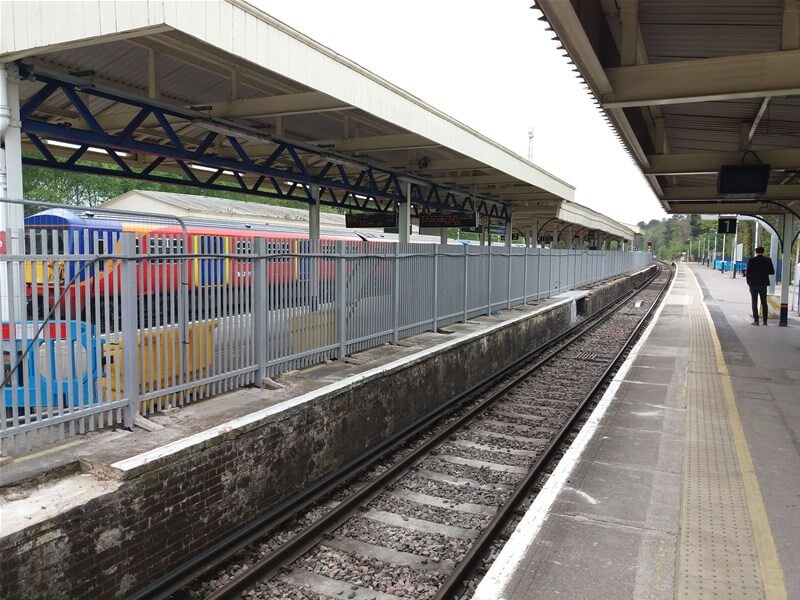 GRP Fencing at Railway station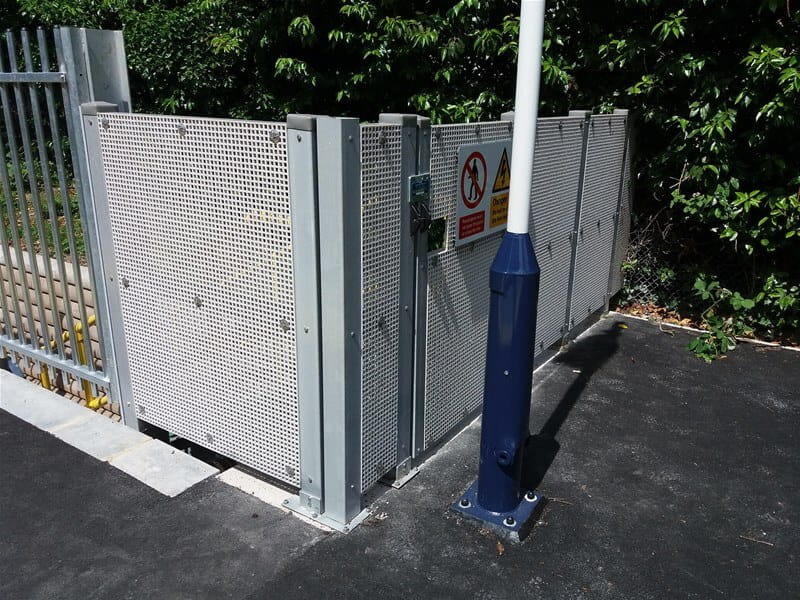 GRP Mesh Fencing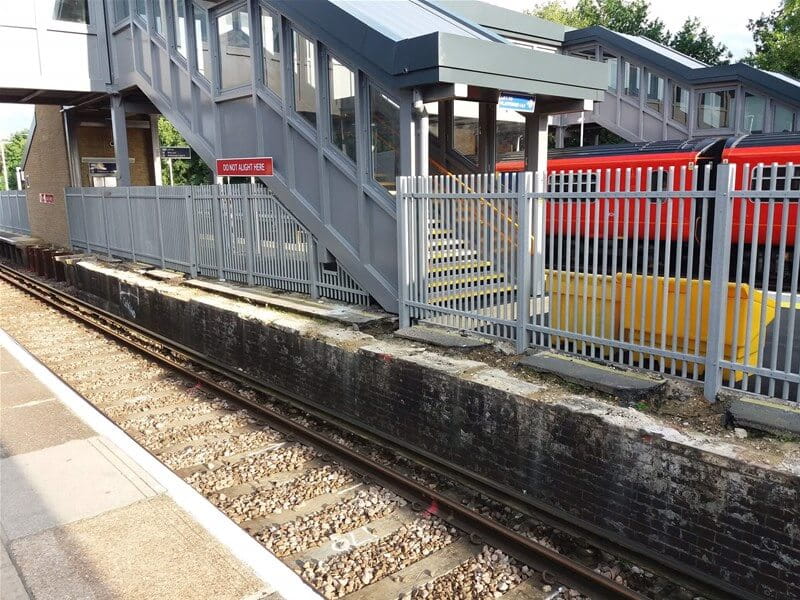 Vertical Bar GRP Fencing
GRP Fencing and Frangible Fencing
Jacksons Fencing offers GRP composite fencing systems in vertical railing and mesh designs which are frangible under extreme impact and have non-conductive properties. It is ideal for use at the end of a runway due to its frangibility and radio and radar transparency which prevents interference with landing and traffic control systems. With a visually similar appearance to galvanised steel fencing, GRP fencing is highly effective around electrical equipment and supplies, gas enclosures, machinery, and other areas that require a non-magnetic, thermally and electrically non-conductive system which is tough and durable in all weathers.
GRP mesh fencing has small apertures making it ideal for securing enclosures that may be at high risk to vandalism. It provides a strong visual statement as well as fulfilling many practical functions including ventilation, or when used as a protective barrier.
Glass Reinforced Plastic is a non-conductive property made from a polyester resin, it is a very popular composite material due to its strength.
25 year service life guarantee
GRP Fencing Features
Non-magnetic
Manufactured from non conductive materials
Radar-friendly (Radio and ILS transparency)
Corrosion Resistant
Frangible under high impacts
Fire retardant
Withstands ultraviolet rays
Non-metallic (except fixings)
Easy to install
Light weight
Non-sparking
Vertical railing and mesh options provide good visibility and airflow
Long life span
31mm diameter x 4mm GRP pales
Matching gates available

Fence Style Options
Sentry® style
Barbican Imperial® style
Mesh (50 x 50mm or 40 x 40mm)
Heights available: 1000 / 1200 / 1500 / 1800 /2000/ 2400 / 3000mm
Matching gates available
Document Downloads
Download drawings for our GRP products