Why we don't make or sell generic triple point palisade
Steel Palisade Fencing Alternatives
At Jacksons we don't manufacture or sell any type of steel palisade fencing as we do not feel it offers the high standard of security that we pride ourselves on. Steel Palisade fencing has become increasingly popular with commercial properties thanks to its relatively inexpensive costs, however, most security experts agree that there are several security issues with steel palisade, making it less effective than alternative products that are available on the security market.
Our alternative to steel palisade is our Barbican® fencing range, designed 26 years ago to be the most complete, adaptable and durable range of fencing and gates, offering higher security and a 25 year service life guarantee.
Disadvantages of Steel Palisade Fencing
Low quality steel is often used which can lead to issues with finish and rust. The fence will then have to be replaced or otherwise pose a security concern, which increases the long term maintenance costs, negating the benefits of the initial lower cost.
The width of steel palisade pales are wider than our Barbican range and can impede surveillance tools such as CCTV which is not conducive to a security environment.
Rivets and bolts can easily be knocked out or unbolted without leaving a clear visible sign that the perimeter has been breached. Although the one off cost to replace the pales is not too expensive, with repeat break ins/vandalism this can lead to a big expense over a period of time.
Steel Palisade often has a poor, inferior appearance and can create to a fortress-like appearance which can stand out as a potential target. It is worth considering a fencing option that blends into the aesthetics of the surrounding neighbourhood.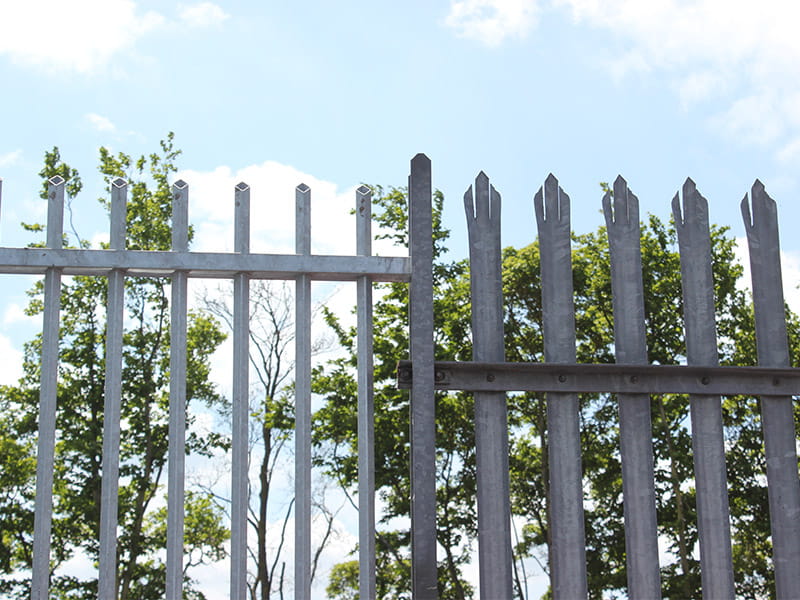 Comparison to show Barbican® vertical bar fencing and generic palisade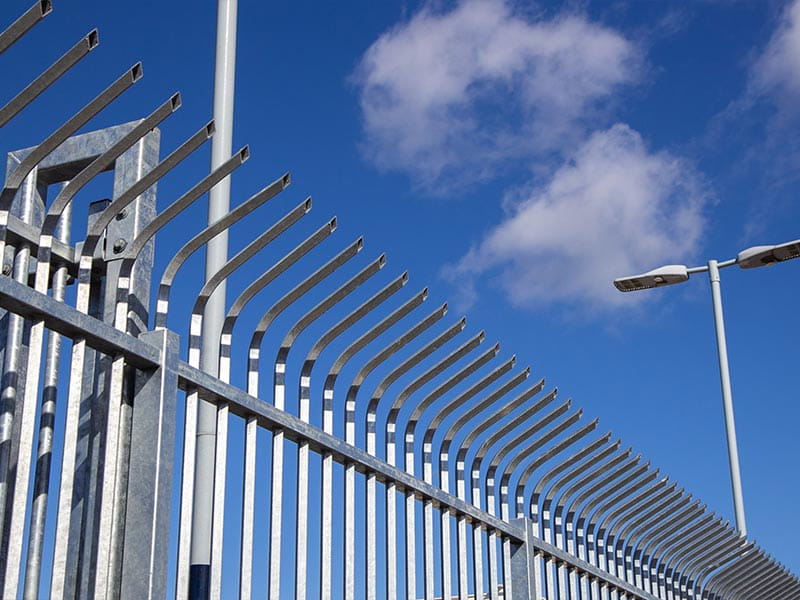 Barbican Defender® Xtreme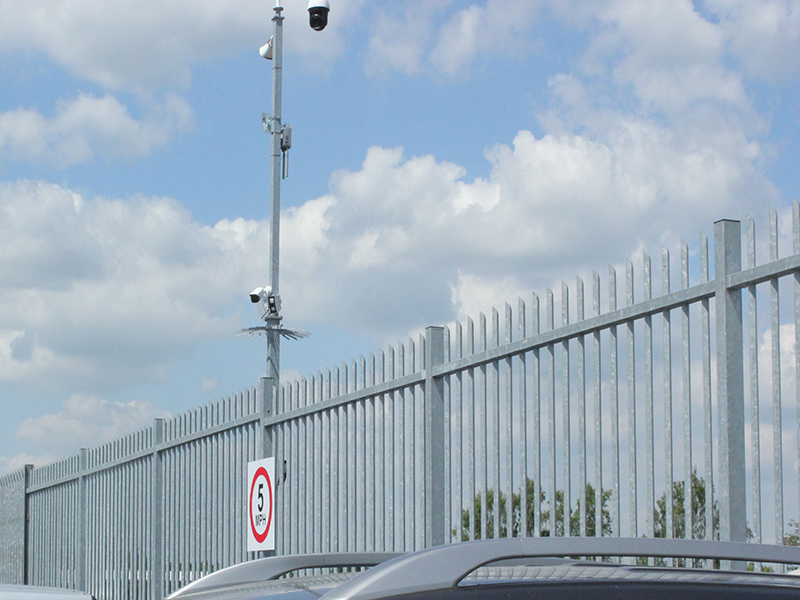 Barbican® galvanised fencing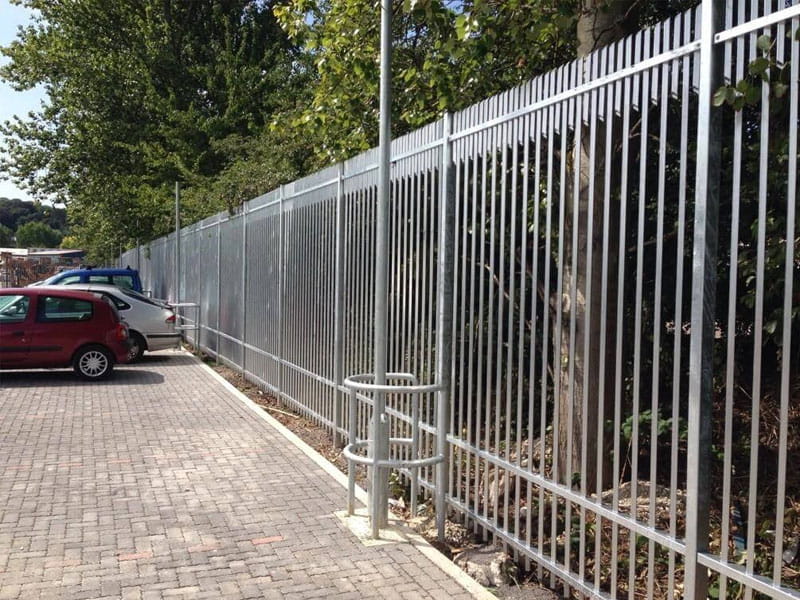 Barbican® Extra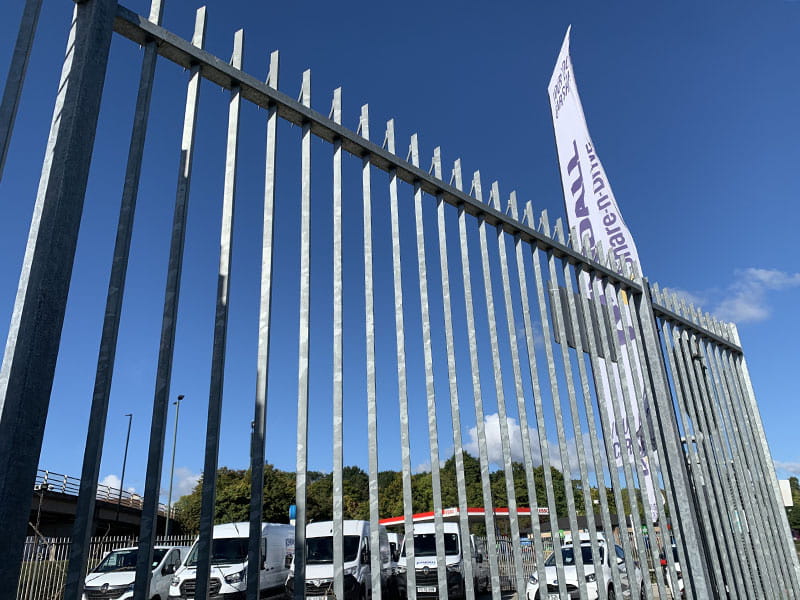 Barbican® Barbed Top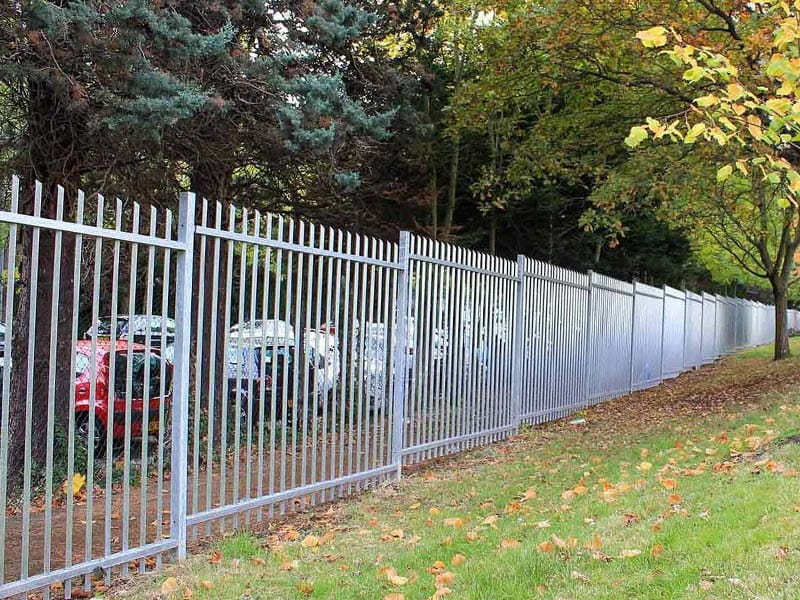 Galvanised Barbican® as park boundary fencing