Demarcation Fencing
We manufacture a range of demarcation fencing for many applications, in timber, steel and combination options. Demarcation fencing is most commonly used to define boundaries, and is suitable for use in rural and urban applications, from farms and fields, to country estates, housing developments and public places. We have many forms of demarcation fencing, with various options to suit your specific requirements.
Other ways to demarcate a boundary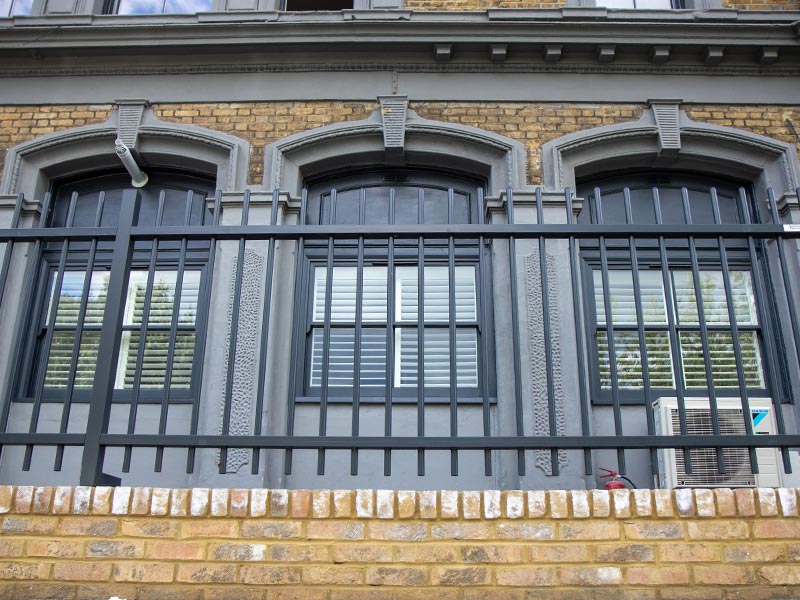 1.5m High Barbican Imperial Anthracite Grey RAL 7016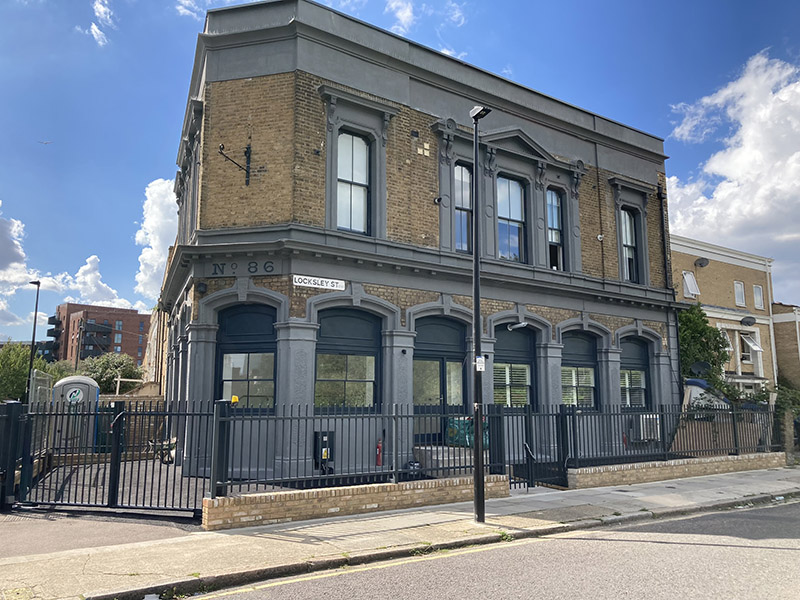 Anthracite Grey RAL 7016 Barbican imperial fencing and automated gate 1.5m high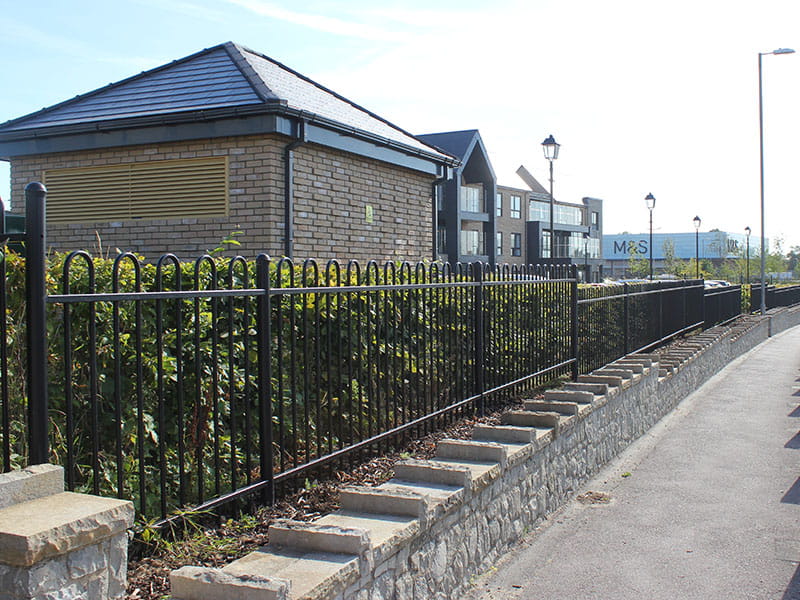 1.2m High Bow Top Fencing Black RAL 9005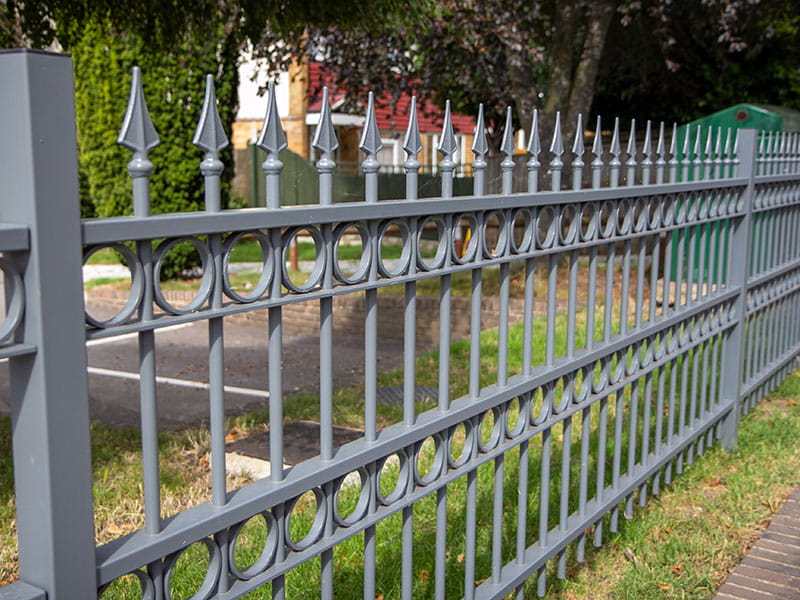 1.2m high ornamental style B grey RAL 7012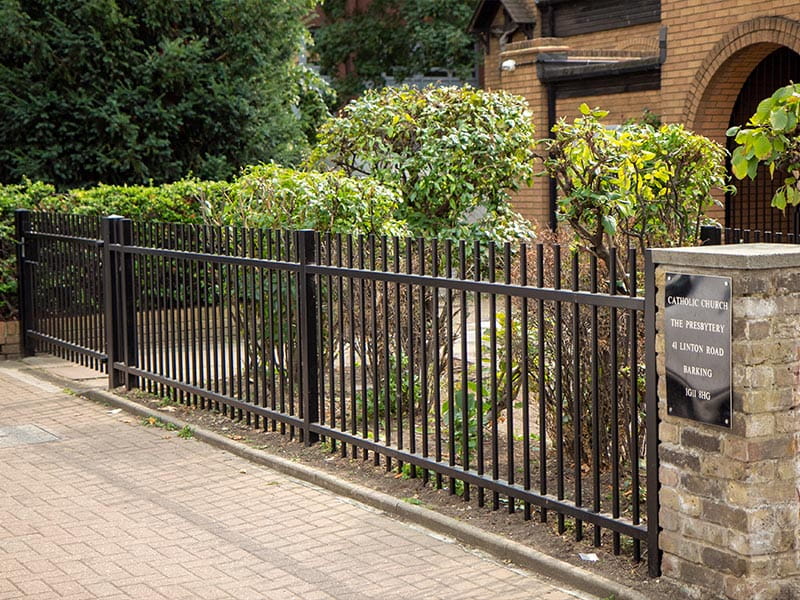 1.2m High Barbican Imperial Black RAL 9005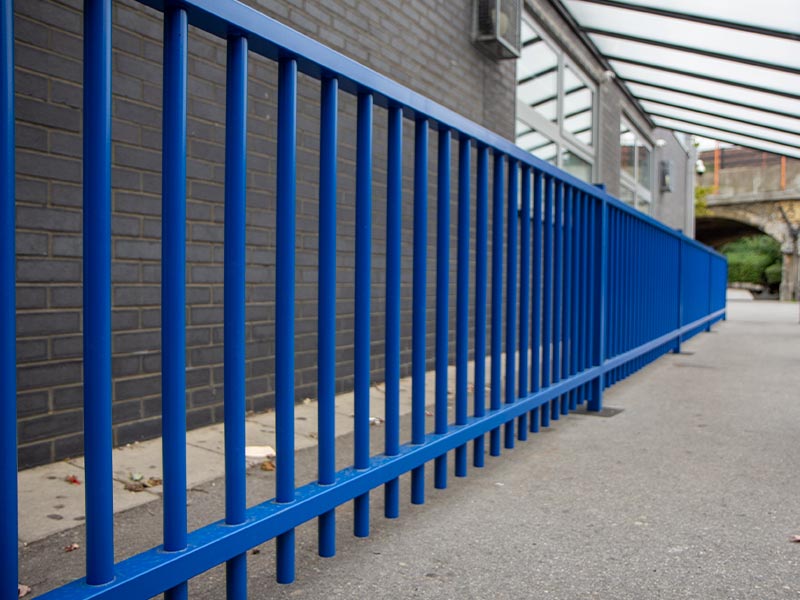 Blue RAL 5010 Sentry 1m High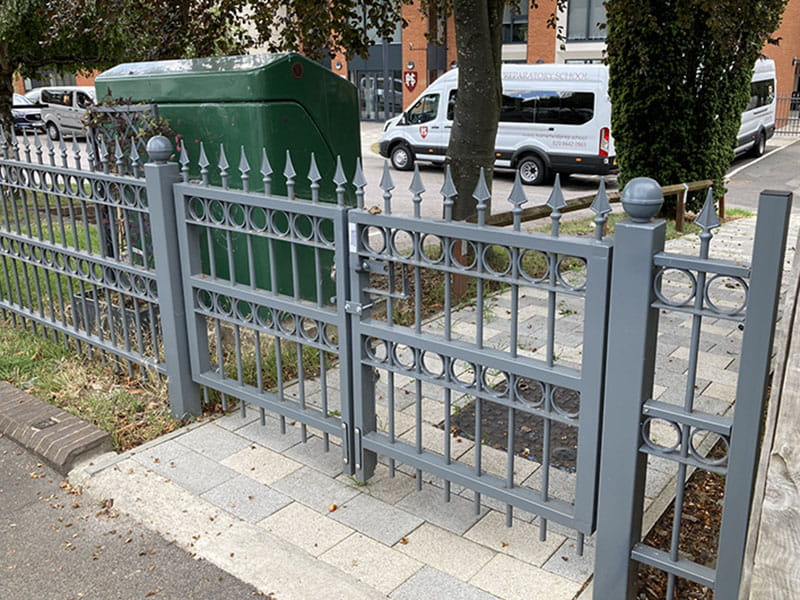 1.2m high ornamental style B grey RAL 7012
Metal Railings
Metal railings are commonly used to provide demarcation around a boundary. They come in various styles and can be used in domestic, commercial, and education settings to provide a smart, traditional aesthetic with security and high visibility.
Metal Railings
Why is demarcation fencing usually installed?
Demarcation fencing is usually installed to designate the boundary of the land and is commonly seen in farmer's fields and rights of way. Often, it is used to stop vehicles accessing areas where they could damage grass, football pitches, park attractions, or pedestrian only areas. It can also be used to indicate danger such as a cliff edge, reservoir, or lake, without blocking the view for maintenance or aesthetic reason, with warning signs to signal the risks to people.
What do I use as gate in the middle of a run of knee rail or silver rail fencing?
Sometimes, small gaps usually the size of a wheelchair are left in demarcation fencing such as knee rail or silver rail fencing to allow pedestrian access but stop vehicles. If maintenance or emergency vehicles need access, a gap in the fencing large enough for a vehicle but with a warden barrier or uni gate is usually installed. This offers a simple and attractive manual access solution, they can be locked shut with keys given to authorised personnel when required.
If using bollards or marker posts as a demarcation boundary, what spacing should they be at?
We have a whole blog post discussing bollard spacing. For bollards or posts as a demarcation boundary, they should be spaced at a maximum distance of 1200mm. This is to prevent vehicles but allow pedestrian and wheelchair access.
Demarcation devices and access control