Maritime fencing is the first line of defence around any port, harbour, or marina, and while each site will offer a different set of challenges, there are basic principles to follow when it comes to achieving an acceptable level of security around maritime sites. More than 90% of the world's goods are transported by sea, so maritime security is extremely important in supporting maritime commerce and protecting marine resources. Threats to ports and maritime sites include piracy – offshore and close to shore, smuggling, trespassing, trafficking, and unauthorised sailing and fishing. These all have consequences including loss of competitiveness and goods, financial loss, accidents, reduction in cross border communication and coalitions, economic instability and unemployment.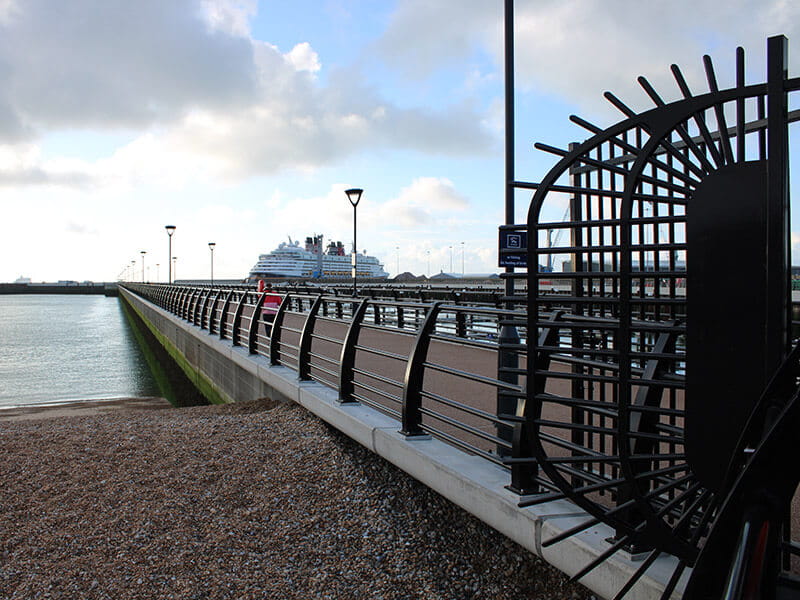 Barbican® fan panels at Dover pier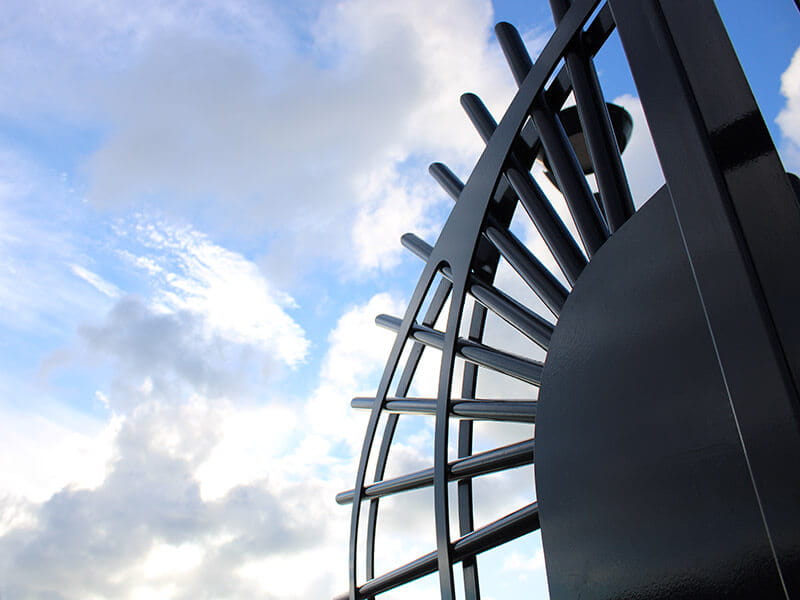 Barbican® fan panels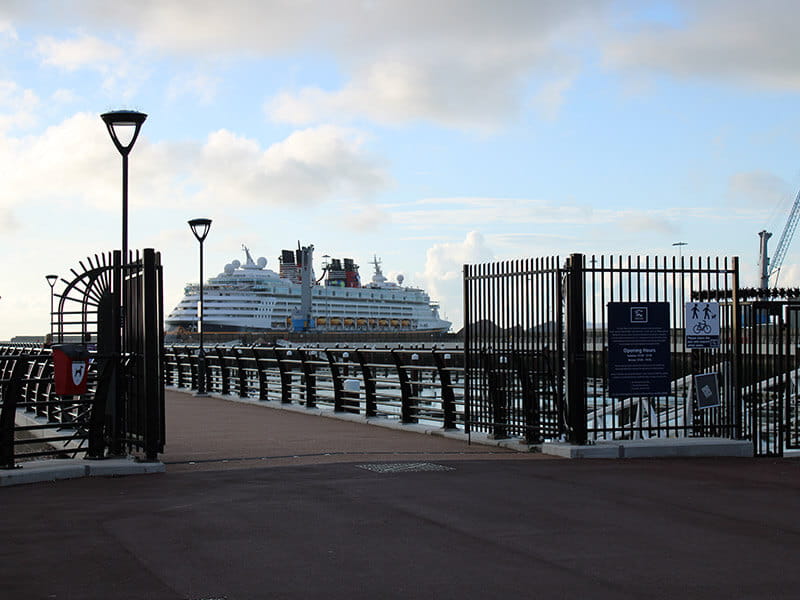 Double leaf Barbican® gate at entrance to Dover pier and marina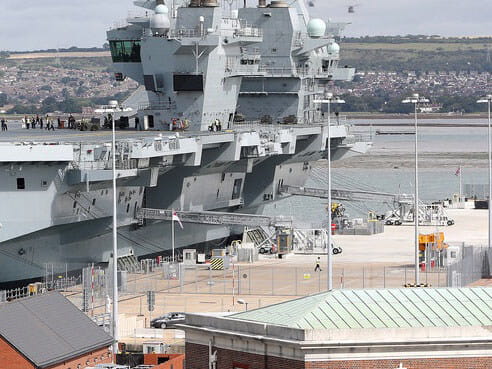 Security fencing around Porsmouth Naval Base for Queen Elizabeth Class Aircraft Carriers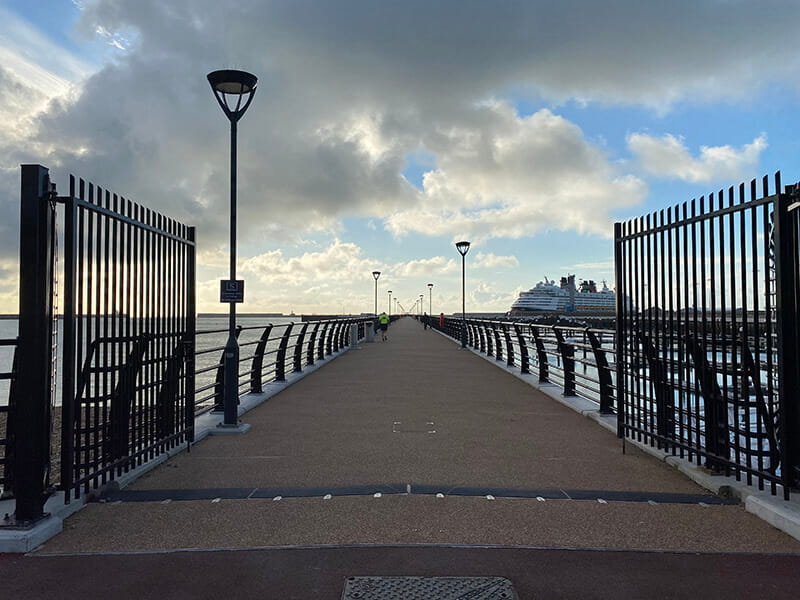 Barbican® Double Leaf Gate at Dover Pier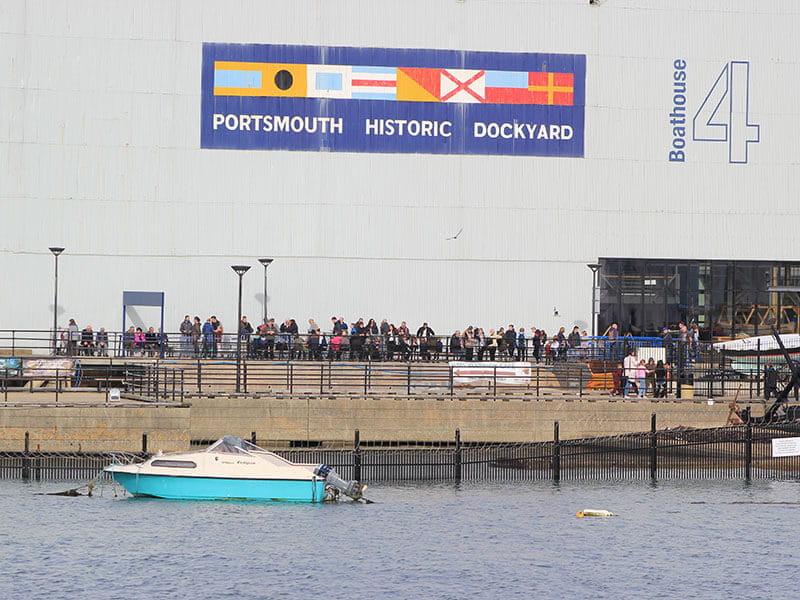 Trident® 3XM Security Fencing in the sea with double galvanisation and marine coating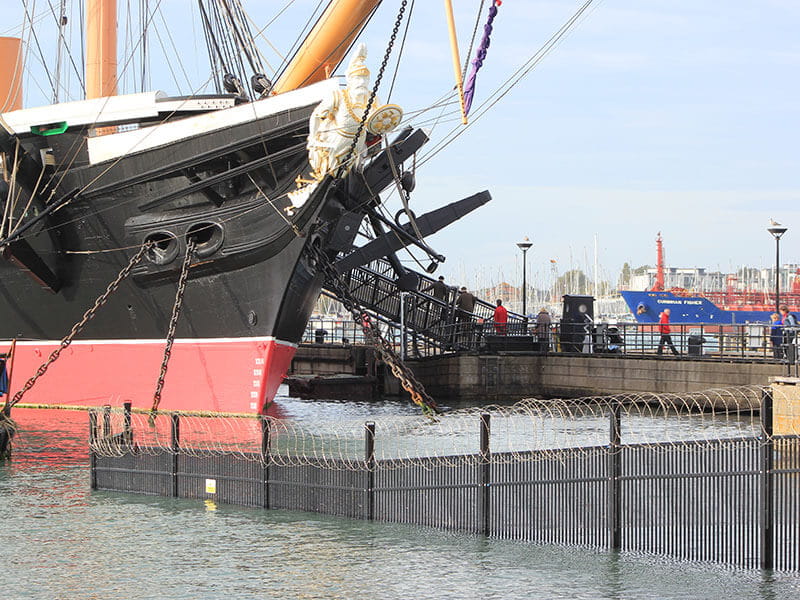 Trident® 3XM security fencing between Portsmouth Naval Base and Historic Dockyard
Security fencing for maritime sites
Our range of maritime fencing includes vertical bar fencing, welded mesh panels, PIDS, fencing approved for UK government use, LPS 1175 security rated fencing, gates, access control, and hostile vehicle mitigation solutions.
PROTECTING SHIPS FROM PIRACY
Piracy is a very real threat to the shipping industry and all maritime transport; putting crews in danger of being attacked and boats being hijacked. Guidance from the International Maritime Organisation (IMO) calls on vessels to employ self-protection measures based on a vessel-specific risk assessment. We have provided many security solutions for the maritime sector, including protective measures on board ships. Amongst other measures, barbed wire may be extended around the vessel to act as a deterrent and prevent climbing.
Security fencing for Portsmouth Naval base
Maritime sites offer unique challenges when it comes to installing security measures, in particular Portsmouth which has a historic dockyard open to the public and is adjacent to a naval base. To separate the two areas, we installed security fencing in the sea, which was double galvanised and marine coated for long-lasting protection. Find out more about finishes here.
Read More
Increasing marina security in Dover, Kent
Whether it is a private marina or public harbour, there are many security threats that can occur around maritime sites, including equipment and vessel thefts, fuel thefts, vandalism and water pollution. To provide security for the new marina and pier in Dover, we supplied double leaf Barbican® gates to prevent unauthorised access to the pier at night, and Barbican® fan panels to prevent climbing from the beach. Find out more by reading the case study, or by watching the video.
Read More