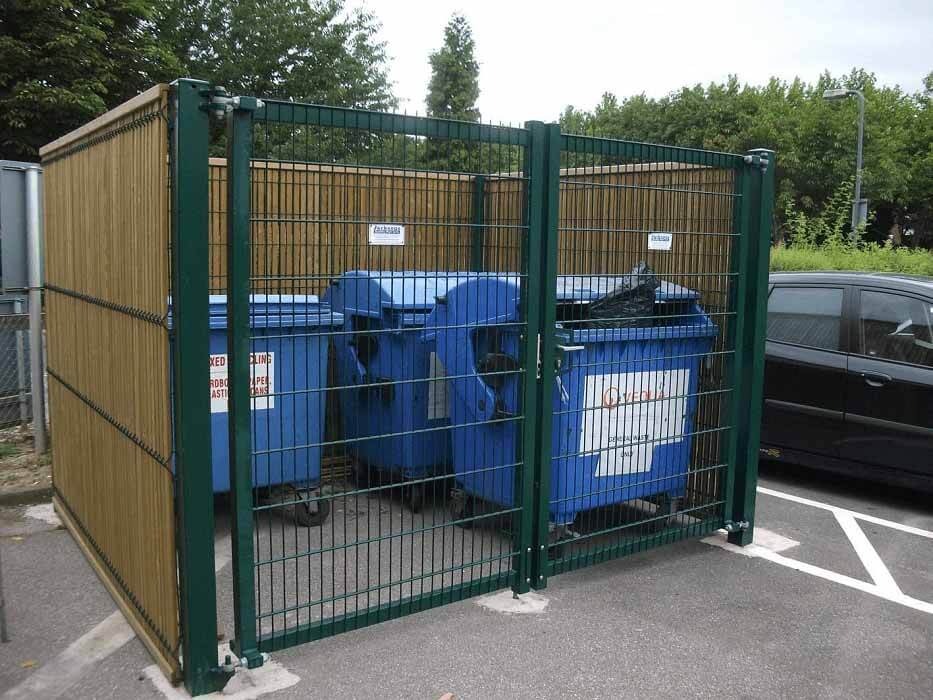 Double Leaf EuroGuard Swing Gate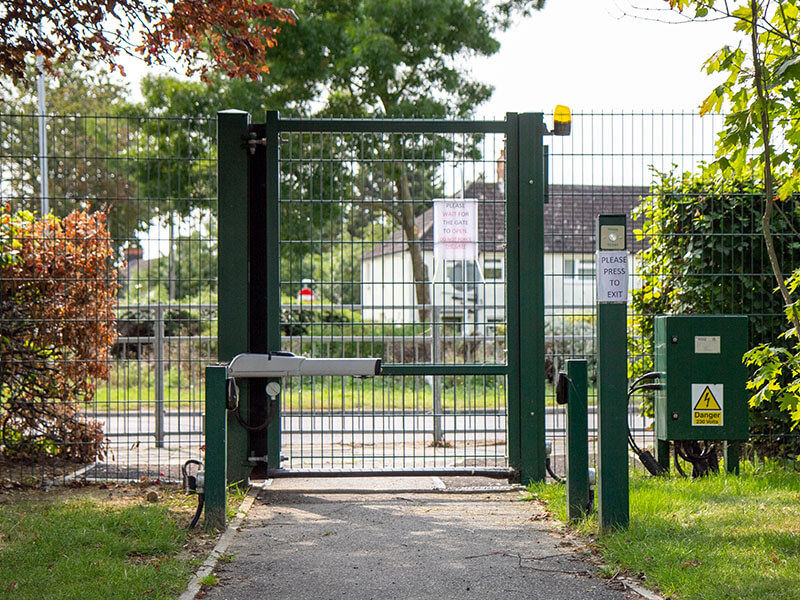 Single Leaf Automated EuroGuard Flaform Gate RAL 6005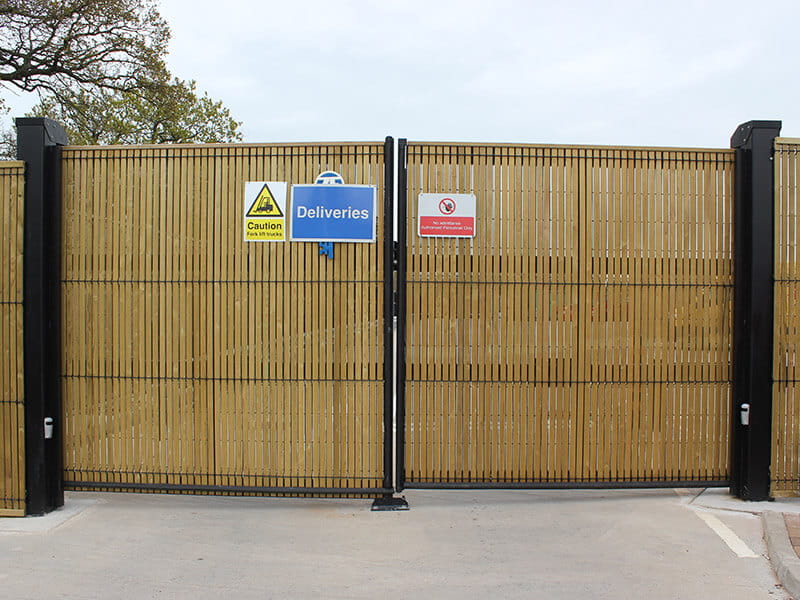 Double Leaf EuroGuard Combi Automatic Swing Gate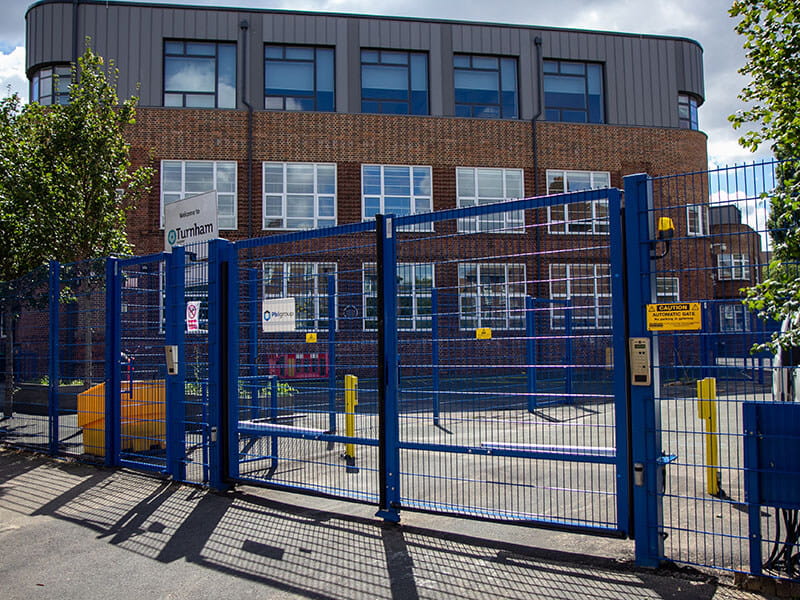 Double Leaf EuroGuard Flatform Automatic Swing Gate RAL 5010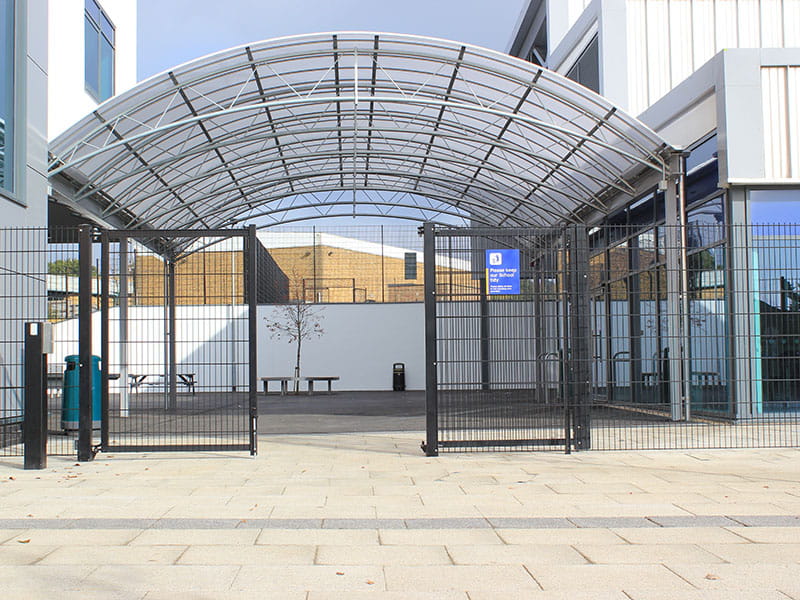 Double Leaf EuroGuard Flatform Gate at School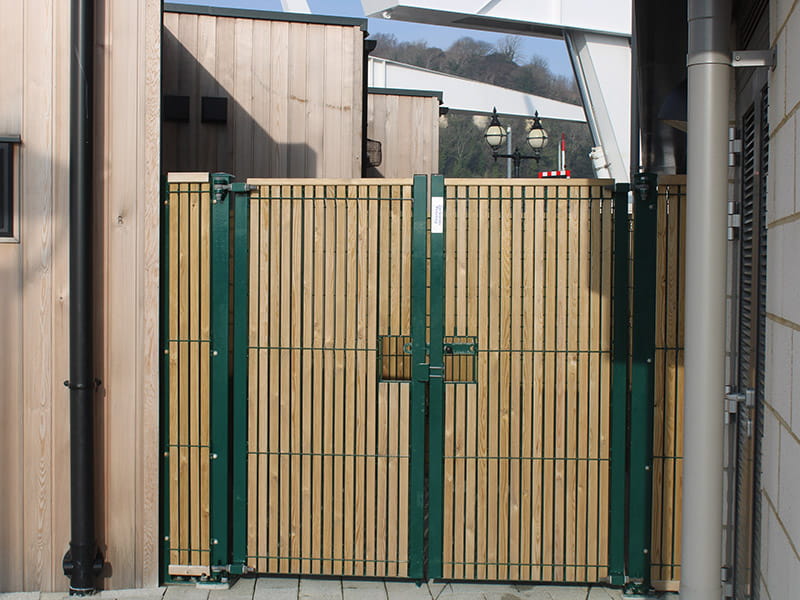 EuroGuard Combi Double Leaf Gate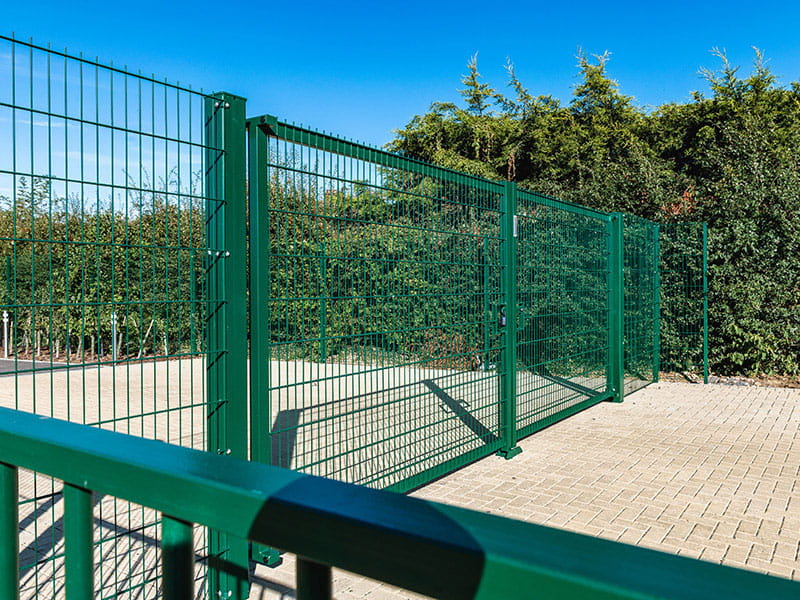 Double Leaf EuroGuard Flatform Gate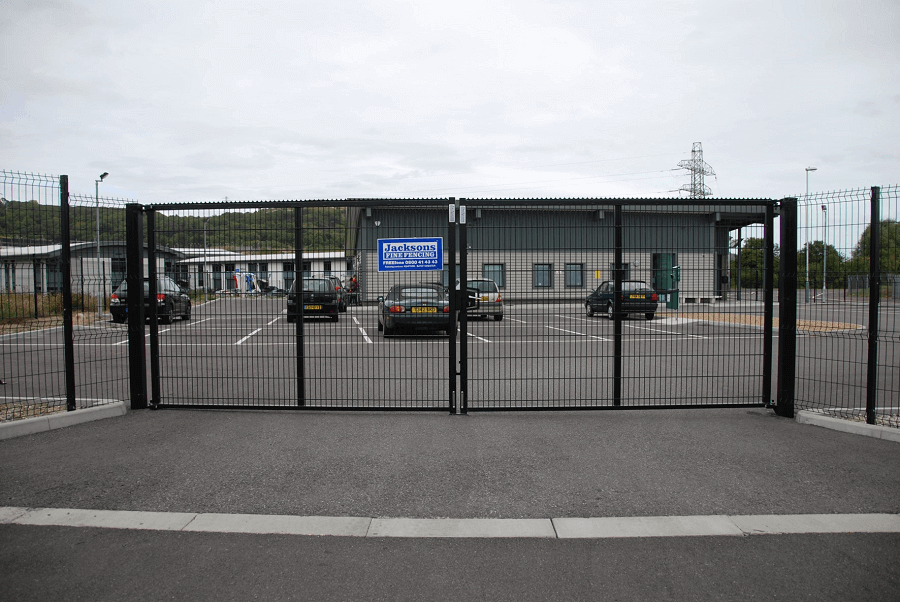 Double Leaf EuroGuard Flatform Swing Gate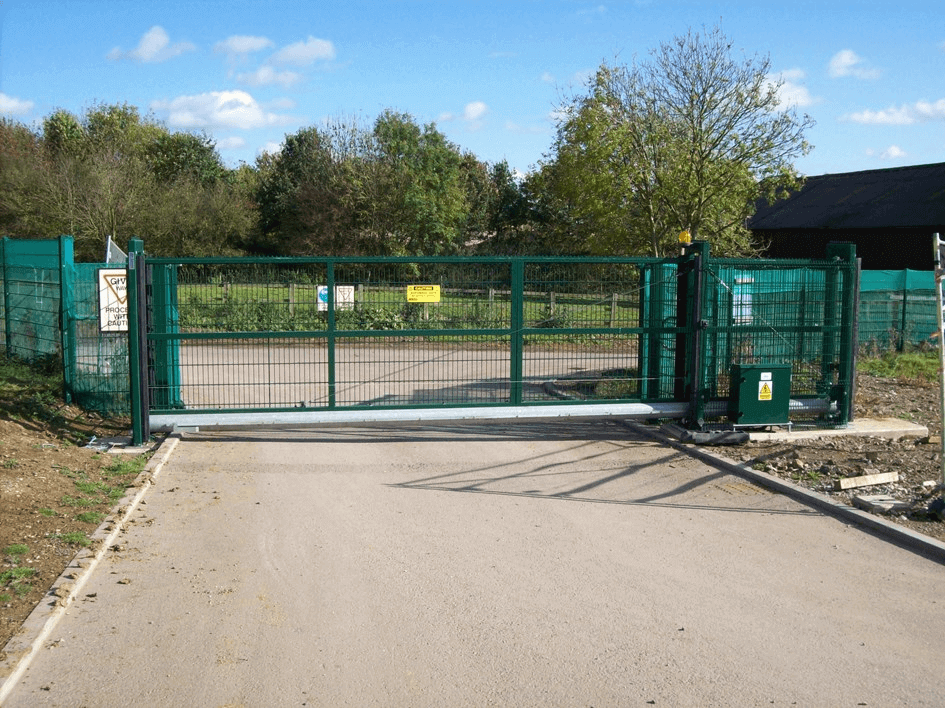 EuroGuard Flatform Mesh Sliding Gate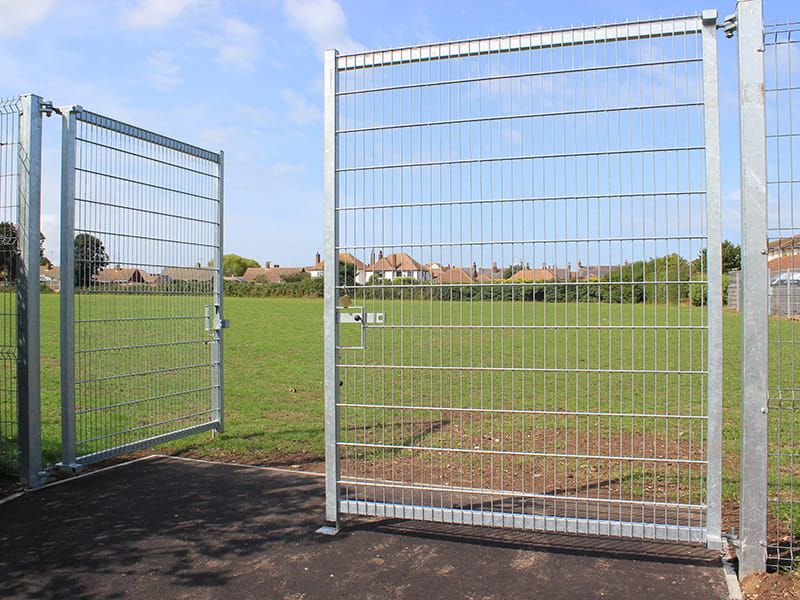 Galvanised Double Leaf EuroGuard Flatform Gate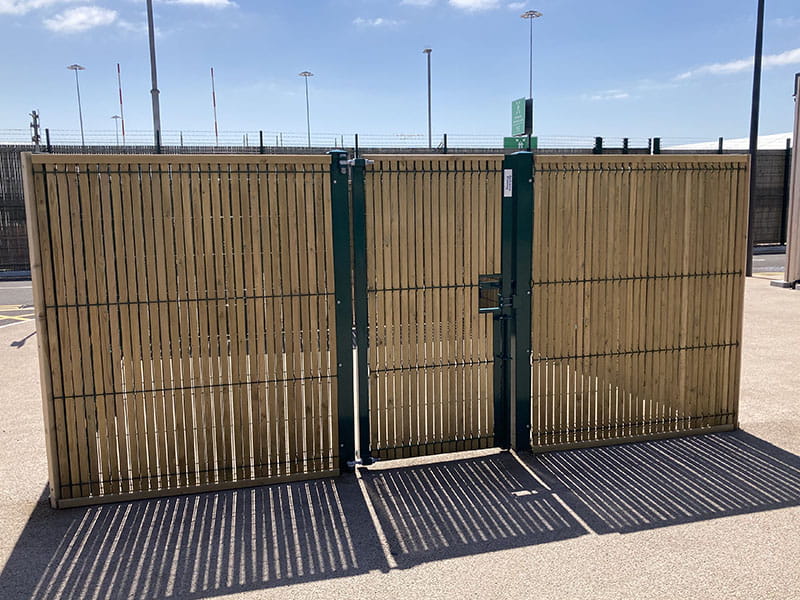 Single Leaf EuroGuard Combi gate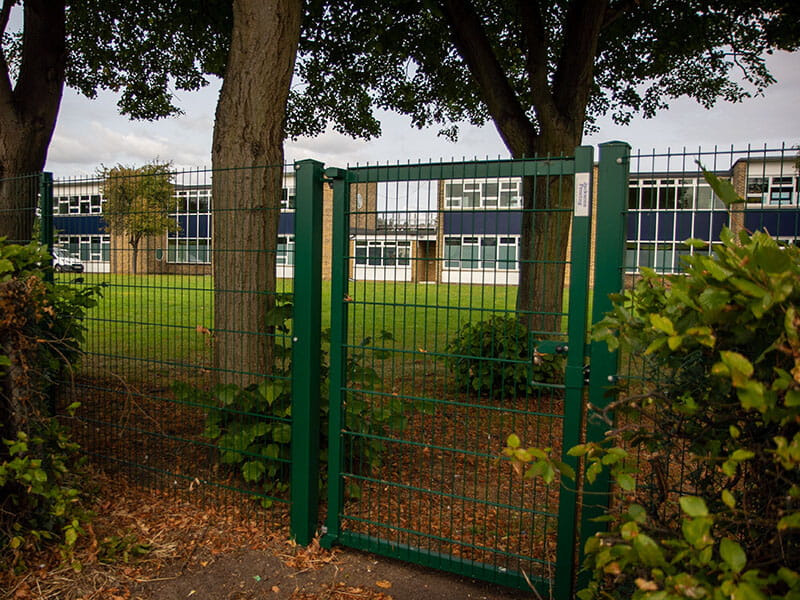 Single Leaf EuroGuard Flatform Gate With Slide Latch
Gates and Access Control
EuroGuard® Gates | Welded Mesh Gates
Our EuroGuard® gates are made from Flatform Medium and Heavy mesh types with a flat profile, to complement all our EuroGuard® mesh fencing styles. EuroGuard® Combi Gates feature EuroGuard® Regular mesh within the design, and have a timber infill to match fencing.
Gates can be configured as single or double leaf for pedestrian and vehicular access, with swing or sliding, manual or automatic operation.
25 year service life guarantee
EuroGuard® Gate Features
Welded frame design
Available in a range of standard widths up to 10m and heights to 3m for pedestrian and vehicular access
Single gates are supplied as right hand hanging, opening inwards (unless specified) and are complete with key in lock, handles and stop
Double gates are supplied complete with key in lock, handles, centre gate stop and drop bolts
180° opening, adjustable, tamper-proof hinges
Additional welded vertical support rails subject to leaf width
60mm 40mm framing rails
Square section posts at 100mm, 120mm, 150mm and 250mm subject to size of gate
Gate posts supplied to allow 800mm - 1.0m in ground or with base plates for bolting onto concrete
Suitable for automatic operation

Standard Colours
Black RAL 9005
Green RAL 6005
Grey RAL 7012
Blue BS 20-C-40
Blue RAL 5010
Red RAL 3020
Yellow RAL 1018
Brown RAL 8017
White RAL 9010
Other colours are available on request
Standard powder coating colours: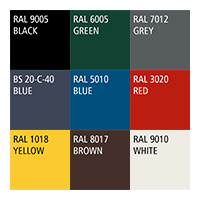 EuroGuard Fencing
We have a wide range of EuroGuard fencing to match these gates, including V mesh, timber and steel mesh combination fencing, and flatform styles. Find the range below.
EuroGuard Fencing
Standard Finishes
Galfan® zinc alloy coated to BS EN 10244-2:2009 class A as standard
Powder coated to BS EN 13438 in one of our standard colours at extra cost
Marine coat for installations within 500m of salt water or an estuary
Thinking of automating your gate or barrier?
Jacksons Fencing has been automating gates since 1991 and is the expert in safe, reliable gate automation. All of our gate automation engineers are DHF qualified to a minimum of level 2.
Gate automation
View our full range of gates
We have a wide range of gates available, including bi-folding speed gates, welded mesh gates, vertical bar gates, playground gates, timber gates, and other metal security gates.
View All Gates
Document Downloads
Download specification documents, drawings and case studies for this product