Metal Security Gates
Sliding Gates
Sliding gates are ideal for applications where there is insufficient room for swing gates to open into and where higher security is required. Even where ground is not level, cantilever sliding gates run smoothly on nylon wheels, making them surprisingly quiet.
An alternative to cantilever sliding gates is tracked sliding gates, the advantage is that they can span larger opening widths and have a lower profile from the ground, with the gate running along a track set in level ground.
Jacksons automated gates and barriers meet with the essential health and safety requirements and are CE marked as required by law. Additionally, the products are designed and engineered to exceed the standards set out in BS EN 12978 and BS EN 12453 in relation to gate safety.
Need help with sliding gates? Contact a member of our service team
Contact Us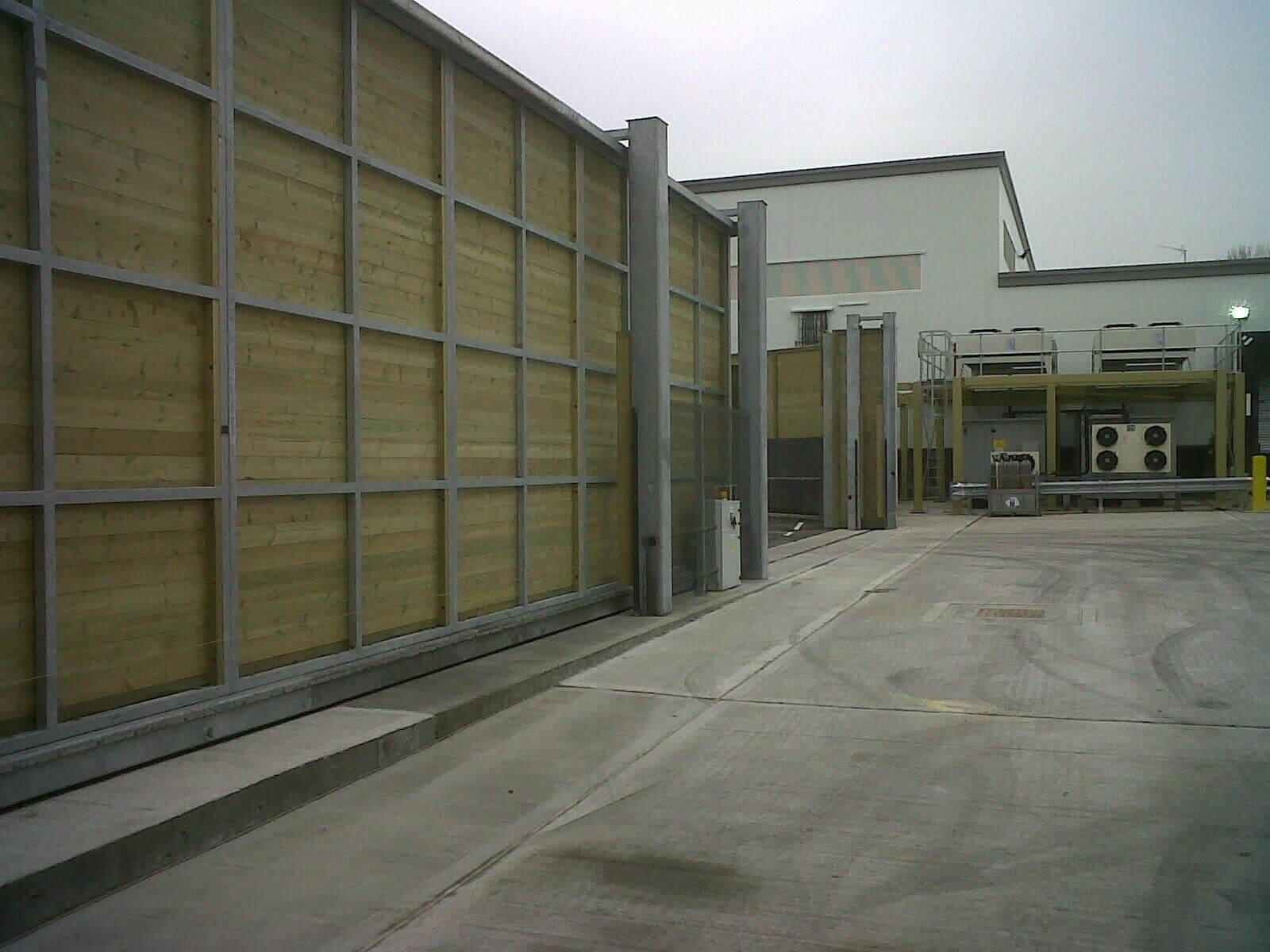 Acoustic Sliding Gate on Tracks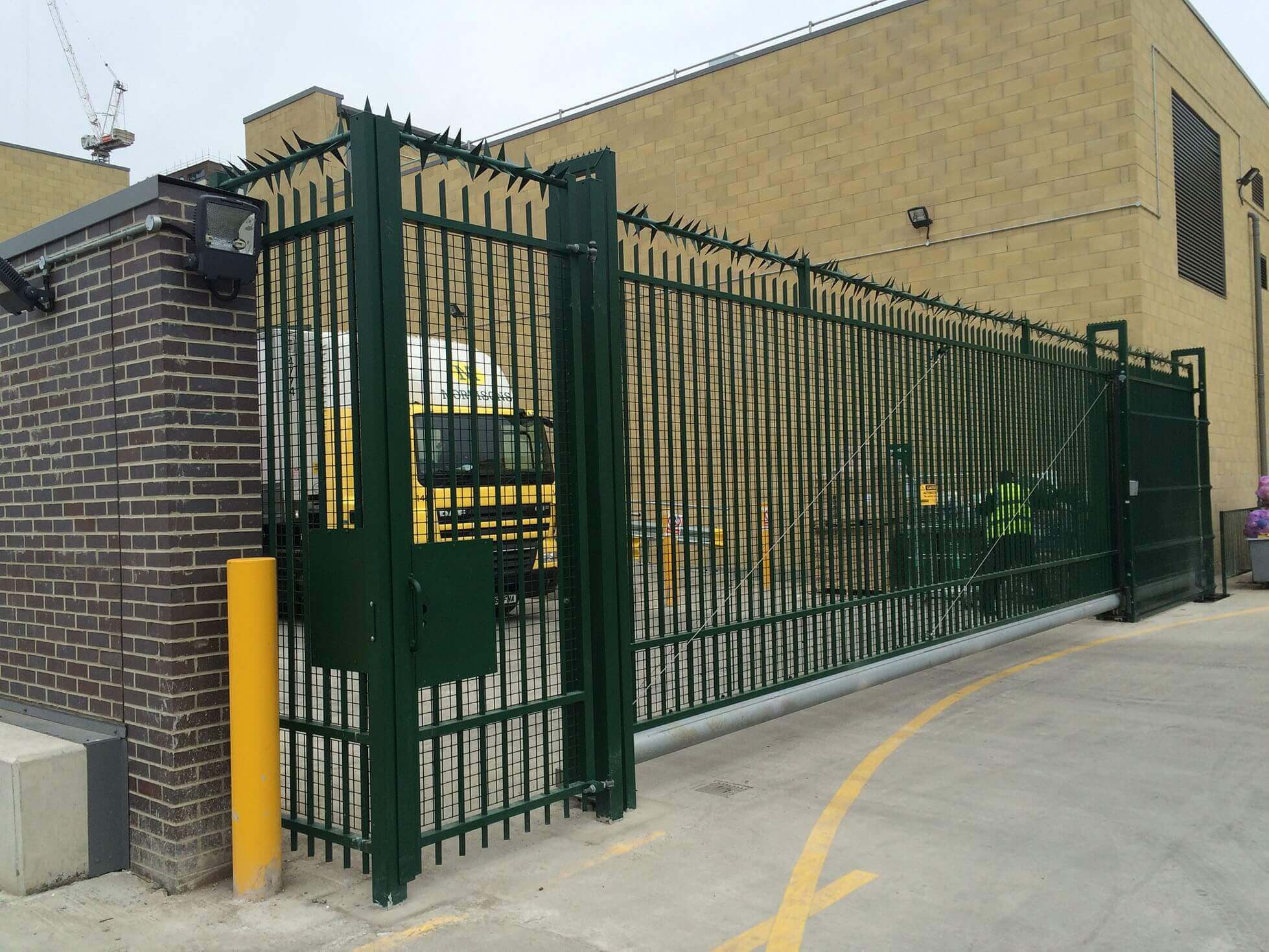 Green Barbican Cantilever Sliding Gate With Rota Spike Topping
Galvanised Sentry Cantilever Sliding Gate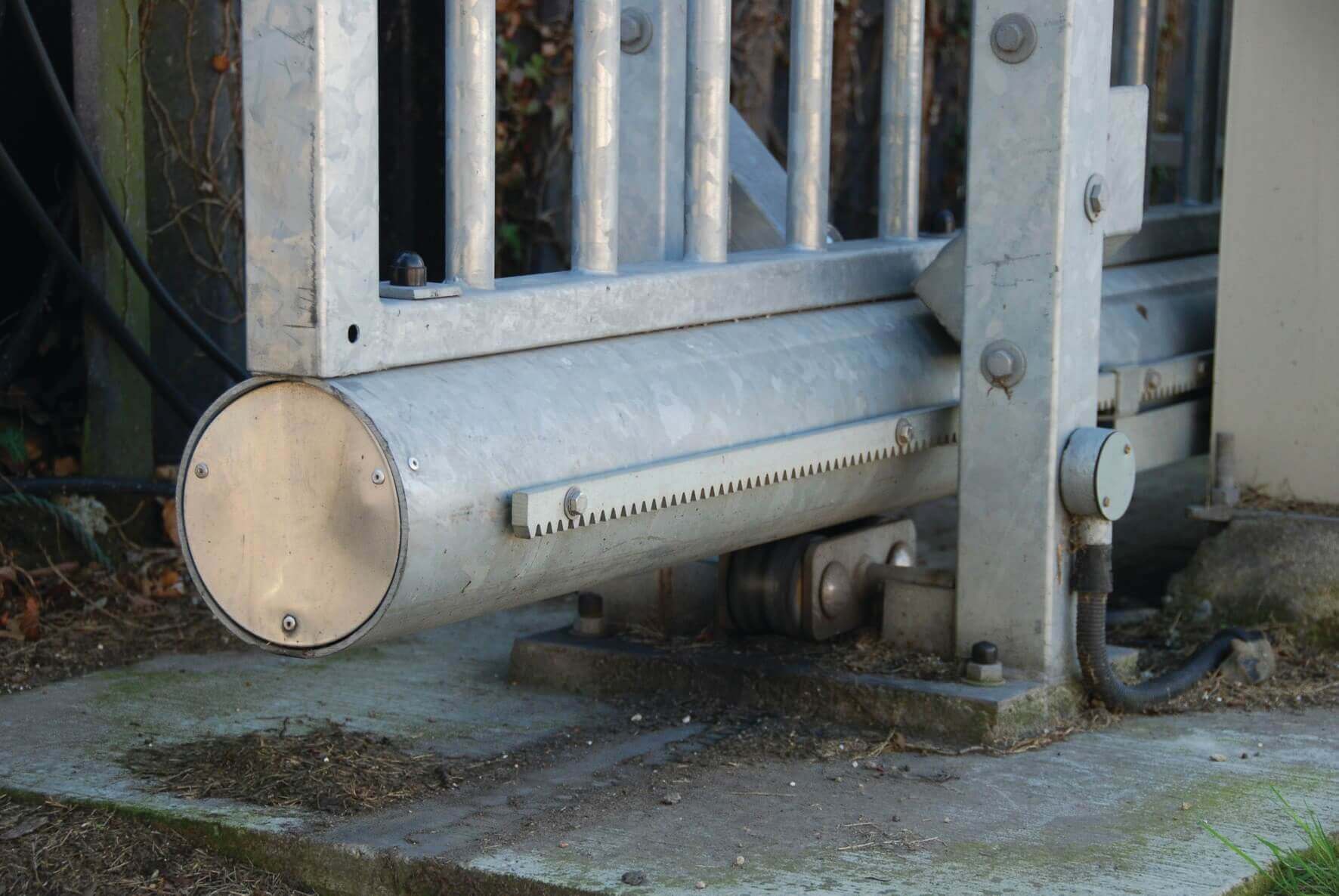 Sliding Gate Running Tube Galvanised

Cantilever Sliding Gates
A cantilever gate is counterbalanced and does not require a track to run along the opening. The gate is supported by rollers which slide in a tubular track which is fitted to the bottom of the gate.
Available in either a single or double leaf configuration, along with the option of being manual or automated gates.
Infill Options
Welded Mesh (EuroGuard, Securi Mesh)
Railings (Barbican, Sentry, TriGuard, Defender, Imperial, Ornamental, Barbican Extra, Bow Top)
Timber - Acoustic or Tongue and Groove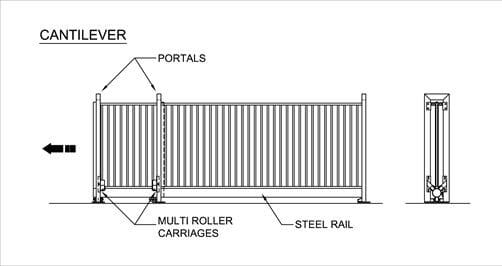 Tracked Sliding Gates
Tracked sliding gates run along a track which is installed along the opening. The gate is guided along the track with wheels at the base of the gate.
In order for the gate to work efficiently the track needs to remain clear from debris
Infill Options
Welded Mesh (EuroGuard, Securi Mesh)
Railings (Barbican, Sentry, TriGuard, Defender, Imperial, Ornamental, Barbican Extra, Bow Top)
Timber - Acoustic or Tongue and Groove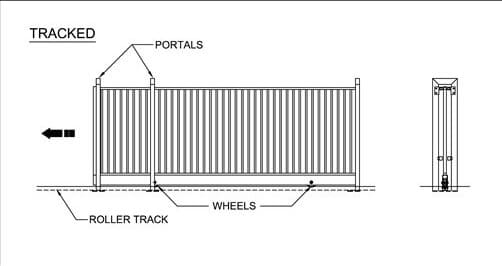 Document Downloads
Download specification documents, drawings and case studies for this product