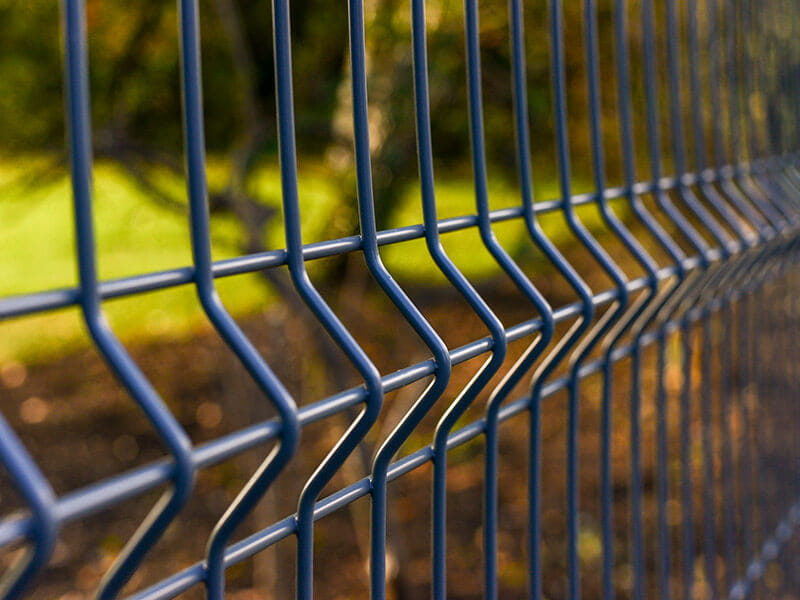 EuroGuard® Regular V Mesh Fence Detail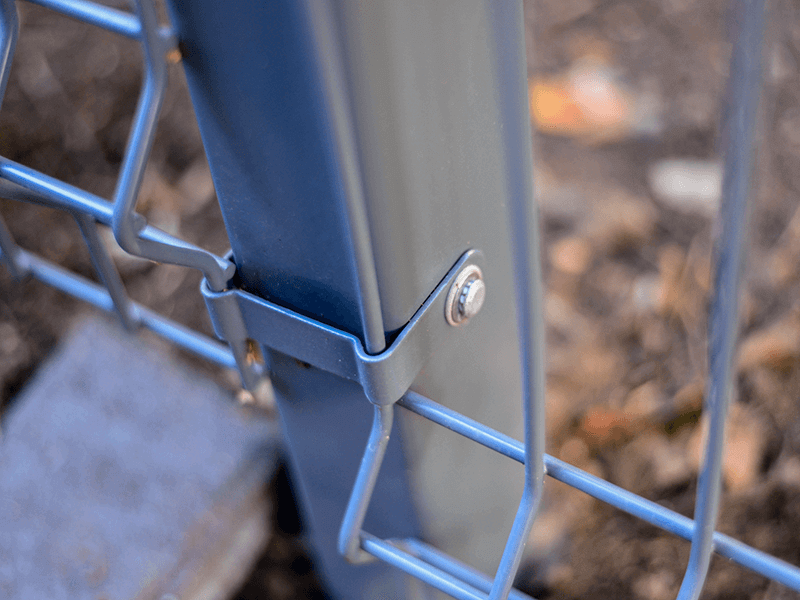 EuroGuard® Regular V Mesh Fence post and fixing detail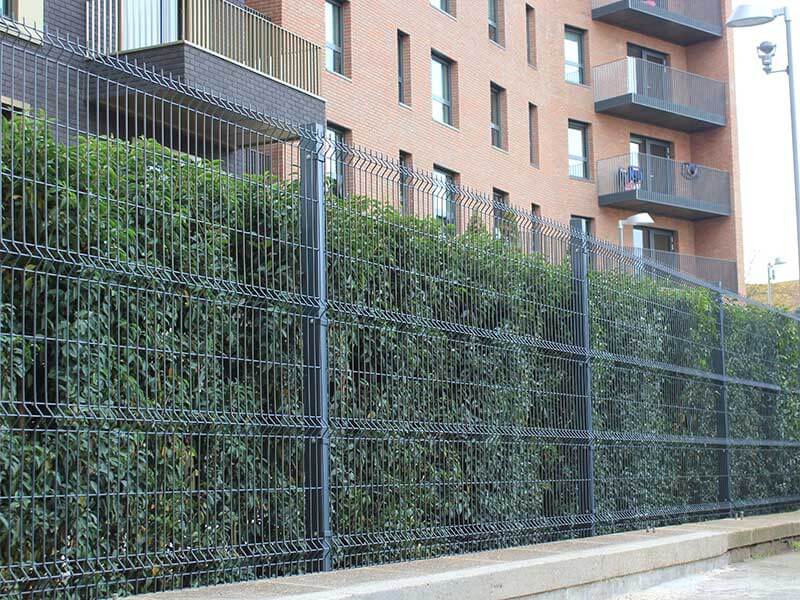 EuroGuard® Regular Mesh Fencing
EuroGuard® Regular Welded Mesh Gas Storage
Euroguard Regular V Mesh Single Leaf Gate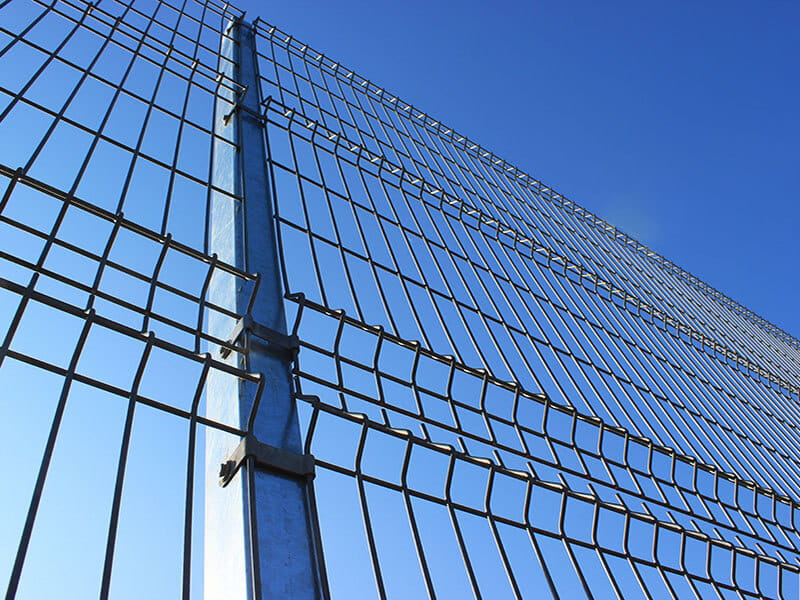 EuroGuard Regular Welded Mesh Panel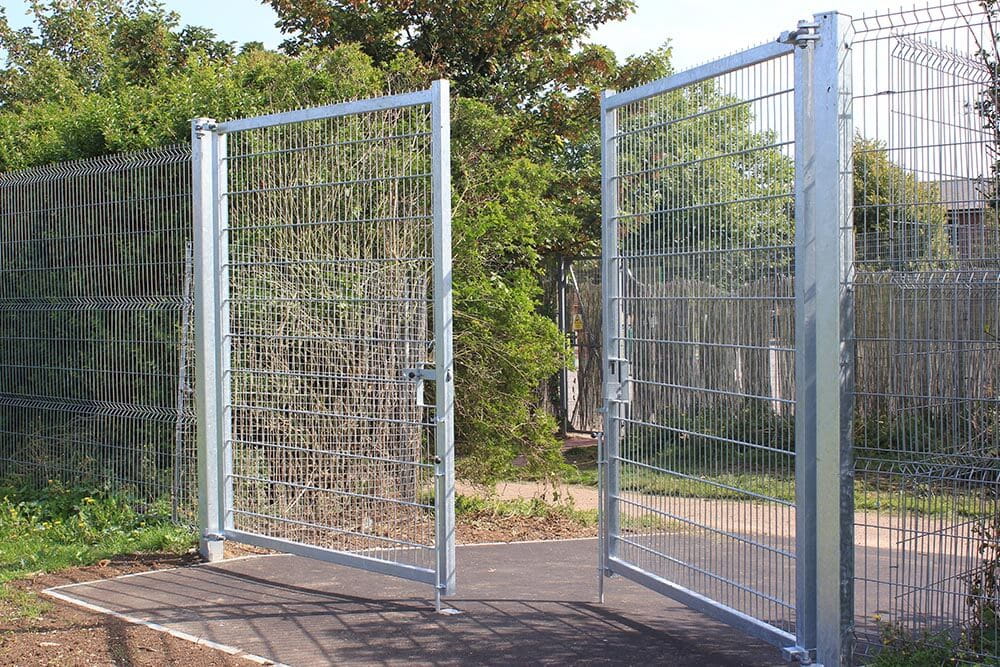 Double Leaf Galvanised Welded Mesh Gates
V mesh welded mesh fencing system
EuroGuard® Regular | Welded Mesh Panel
EuroGuard® Regular is ideal for residential areas, commercial properties, schools or car parks. The V shaped profile reinforcing folds increase the panel's rigidity and strength. Panels can be stacked above one another to deliver a higher fence.
EuroGuard® Regular correspond(s) to the generic component/material "weld mesh" in the BRE Global Guide online generic specification(s) "Galvanised weld mesh fencing with metal posts" which achieve(s) a summary rating of A within commercial, domestic, residential, health, industrial, education.
25 year service life guarantee
EuroGuard® Features
Posts can be customised for Barbed wire / Razor wire / Rota Spike®/ Alarm-aFence®
Mesh 200 x 50mm centres with 45mm gap, 5mm wire (wire measured prior coating)
Anti-climb design
V mesh design offers strength and security without an intimidating appearance
Unique vandal-proof panel to post fixings
2 - 4 reinforcement folds according to height
Can be stepped to accommodate sloping ground
Matching single leaf and double leaf gates available
Panels
Panels 3000mm wide with 200 x 45mm mesh, 5mm wires with 2 - 4 reinforcing folds according to height, Galfan® Zinc alloy treated as standard. Vertical wires are at 50mm centres, therefore the panel has 61 vertical wires.
Gates
Matching single leaf and double leaf gates available.
EuroGuard® Regular Panel Specifications
| | | | |
| --- | --- | --- | --- |
| Height (mm) | Post Centres (mm) | Post Dimensions (mm) | Overall Post Lengths (mm) |
| 1525 | 3034 | 60 x 40 | 2100 |
| 1810 | 3034 | 60 x 40 | 2500 |
| 2010 | 3034 | 60 x 40 | 2800 |
| 2410 | 3054 | 80 x 60 | 3300 |
Post Options
Over length set in concrete as standard
Base plated to bolt down onto concrete
Cranked to suit wall mounting
Standard Finishes
Hot dip galvanised to BS EN ISO 1461

as standard

Hot dip galvanised and powder coated to BS EN 13438
Marine coat for installations within 500m of salt water or an estuary
Document Downloads
Download specification documents, drawings and case studies for this product