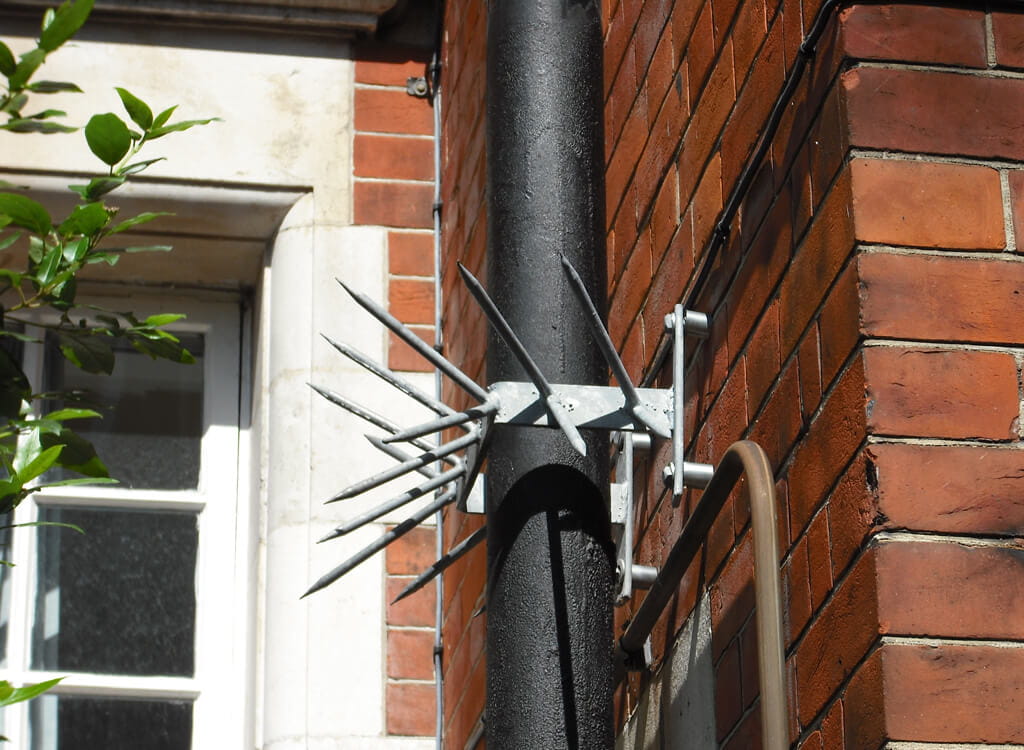 Viper Spike 3 Security Toppings For Drainpipes
Viper Spike® 3 | Security Topping
Viper 3 security topping is designed to prevent intruders from climbing drainpipes or other vertical structures. Available at 200m wide x 150mm stand-off as standard or made to measure to suit applications.
Viper 3 can be ordered online from our Residential website
Note: We recommend 'Danger Signs' are used on every Viper 3 installation.
25 year service life guarantee
Viper Spike Features
100mm deep x 2oomm x 150mm wide
8 pairs of spikes
40 x 60mm flat bar
Standard Dimensions
150 x 200 x 150mm wide
8 pairs of spike
40 x 60mm flat bar
Standard Colours
Black RAL 9005
Green RAL 6005
Other colours are available on request
Standard Finishes
Hot dip galvanised to BS EN ISO 1461 as standard
Hot dip galvanised and powder coated to BS EN 13438
Marine coat for installations within 500m of salt water or an estuary
Document Downloads
Download specification documents, drawings and case studies for this product