Safety and security for transport infrastructure
Offering in-house design, manufacture and installation solutions for a range of security rated fencing systems including welded mesh, vertical bar, metal railings, fence spikes, gate,s and PAS 68 rated access control solutions, Jacksons are uniquely positioned to advise best practice within the industry.
Whether it's securing a small compound, multinational rail depot, or international ferry port, perimeter security clearly defines where access is permitted, whilst protecting the assets from any malicious activity.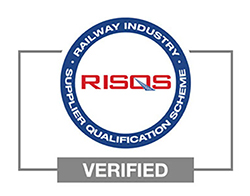 Improving perimeter safety and security For eurotunnel
In August 2015, Jacksons Fencing was contacted by Border Force, the law enforcement command within the Home Office responsible for securing the UK border, with a brief to tender for the design, manufacture and installation of security fencing and a series of matching gates. Having been initially granted 3.3km of the 5km contract, we have now installed a total of 11,523m of fencing and 63 gates to date.
Case Studies
Download transport case studies
Preferred products
We offer a wide range of safety and security fencing, gates, enclosures and access control solutions including RoSPA Approved/BS EN 1176 compliant safety fencing, BS7818:1995 Class 1 pedestrian guardrails, GRP non-conductive palisade fencing, LPS 1175 certified fencing and gate systems (in steel, and timber and steel combinations), approved for UK government use fencing and gates up to the highest level, Hostile Vehicle Mitigation protection to PAS 68, National Offender Management Service (NOMS) approved mesh fencing, and perimeter intrusion detection systems – most of which additionally meet with 'Police Preferred Specification' through Secured by Design.
Railway Crime, the increasing crime rate, and the solutions
Fencing around railway stations and tracks should be the first line of defence since its main objective, along with marking boundaries, is to stop trespassing on the line. However, as the risks and threats have changed through the years, so have the security measures that are required. Find out more in our blog.
Read the blog
Document downloads
We have a library of documents available for immediate download, including Q40s, product specification sheets, line drawings, white papers and research reports. Browse our selection below.
Documents library
Popular products for the transport sector
Airport Fencing
Strong airport security is essential for protecting staff and passengers and guarding planes, vehicles and fuel sources. We have a wide range of products suitable for airport use including welded mesh, GRP and frangible fencing, and bollards, gates and access control.
View Airport Fencing
Railway Fencing
Safety, passenger convenience and comfort, and station security are key priorities when providing an effective security solution for railways and train stations. We have a wide range of welded mesh, vertical bar and GRP and frangible fencing, and acoustic fencing for noise mitigation.
View Railway Fencing