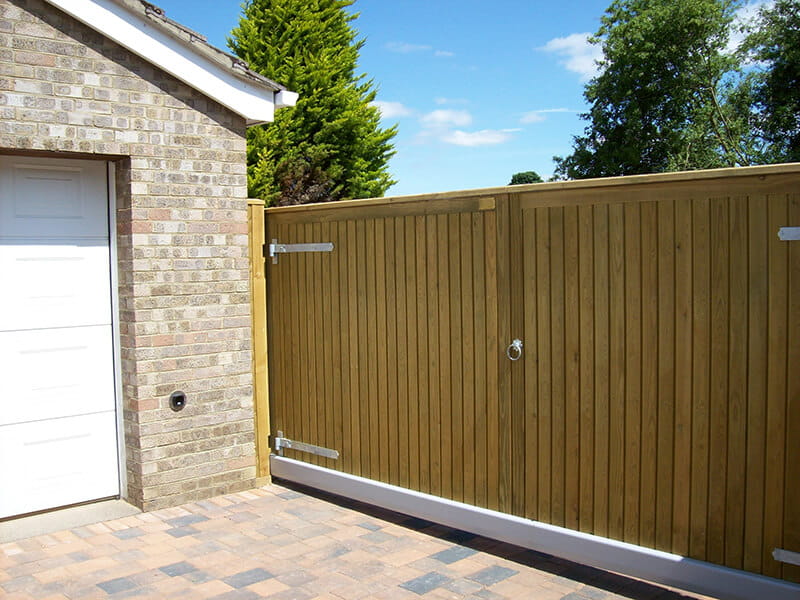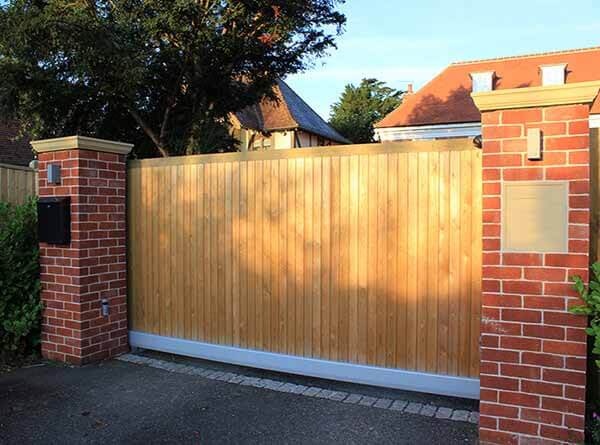 Gate Automation
Timber Sliding Gates
Jacksons quality timber gates available for automated use or manual, sliding gates are a great alternative to swing gates where space is insufficient and no room for a swing gate to open.
Full ranges of single or double leaf are available.All our automatic sliding gates are supplied fully CE accredited and conforms to the Machinery Directive 2006/46/EC , maintenance and service packages are available.
The gates are made up of 100 x 65mm metal frame and a tongue and groove infill of 100 x 25mm boards clad both sides.
Timber Sliding Gate Features
Galvanised fittings for extra long life
Two styles of gate - with or without a track
Fully CE accredited and conforms to Machinery Directive 2006/46/EC