Timber treatment
Softwood timber that is intended for use outside or in contact with the ground must be treated to protect it from rot and insect attack.
There are two main ways that you can treat timber: dip treatment, or pressure treatment.
Dip treatment involves placing timber into a bath full of preservative to allow it to absorb the treatment, covering the outside layer of wood. Timber that has been dip treated will look very similar or the same on the outside as pressure treated timber, but the preservative does not manage to penetrate into the heartwood of the dip treated timber.
At Jacksons, we pressure treat all our timber, but this application of preservative is actually just one small part of the whole timber treatment journey. We have spent years developing and perfecting this process, and it's what allows us to confidently offer a 25 year guarantee on all our timber products. The way the timber is handled before the preservative is applied is vital to the longevity of the products. Here's an insight into the process:
Firstly, we start with high quality raw materials. It's hard to build upon something if you don't have solid foundations, so we choose to use high quality softwood from selected sources.
Next, all timber is tested for moisture content. Any timber with over 30% moisture content is kiln dried. Drying the timber is essential otherwise it cannot absorb the preservative.
The preservative is forced by vacuum pressure through the wood deep into the heartwood. At least 50% more preservative is pumped into the timber than is required by British and European standards.
The benefits of choosing Jakcure® treated timber:
Jakcure® will not soil hands or clothing and is harmless to man, animal and plant life. It is non-inflammable and non-corrosive, and has no unpleasant odour.
It does not reduce the strength or make timber brittle.
It exceeds the requirements of BS EN 599-1 and BS 8417 by 50%.
It gives lasting protection above and below ground, against all woodboring pests and all forms of wet and dry rot.
Enables us to provide a 25 year guarantee on all treated products as standard.
Unless cut, our timber products do not require any additional treatment over the course of their life. When cutting timber, ensure that the ends are brushed with end grain preservative.
In addition, we use stainless steel or galvanised fixings throughout to ensure these last just as long as the timber itself. We know that aesthetics and design are important, so we have a wide range of solid, slatted, decorative, and timeless fence panels and matching gates to suit any commercial or residential site.
While Jakcure® treated fencing costs more initially, it will last many times longer, and is guaranteed for 25 years against rot and insect attack - the main reasons for fence failure. The cost of fence failure will add up to a lot more over time in repairs and replacements, so it's much better to invest in high quality, guaranteed fencing from the start.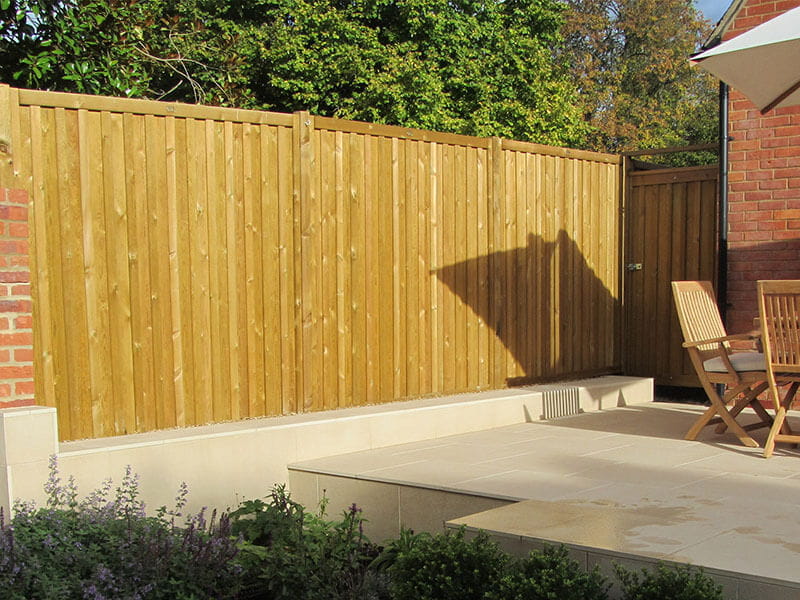 Chilham Fence Panels in residential use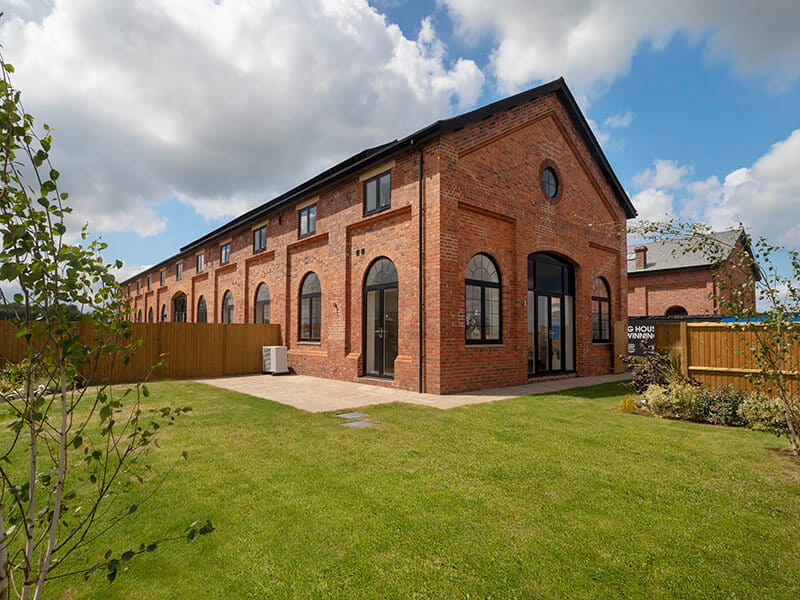 Featherboard fence panels used in residential development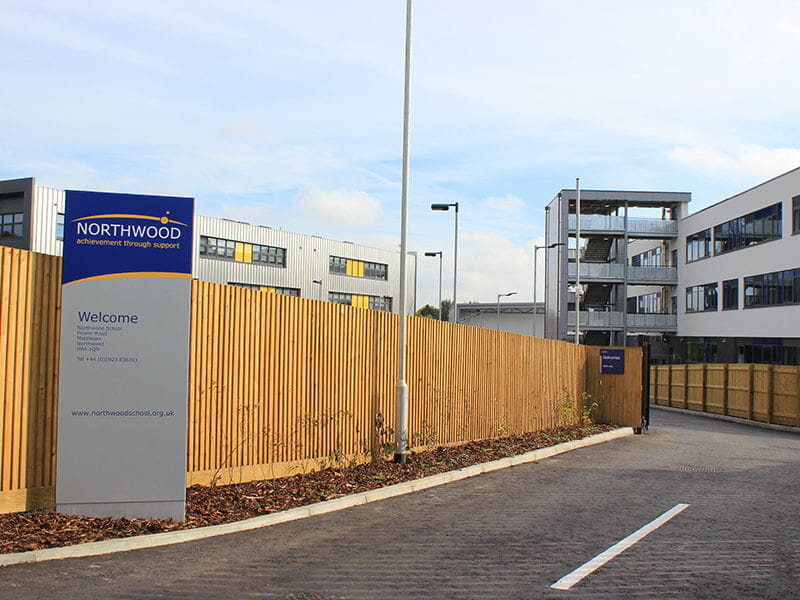 Traditional featherboard used at a school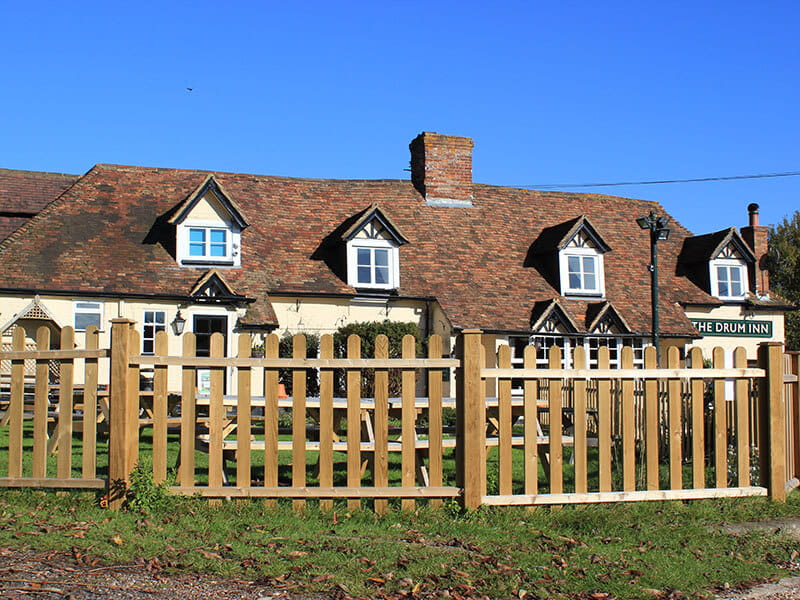 Rounded palisade panels in pub garden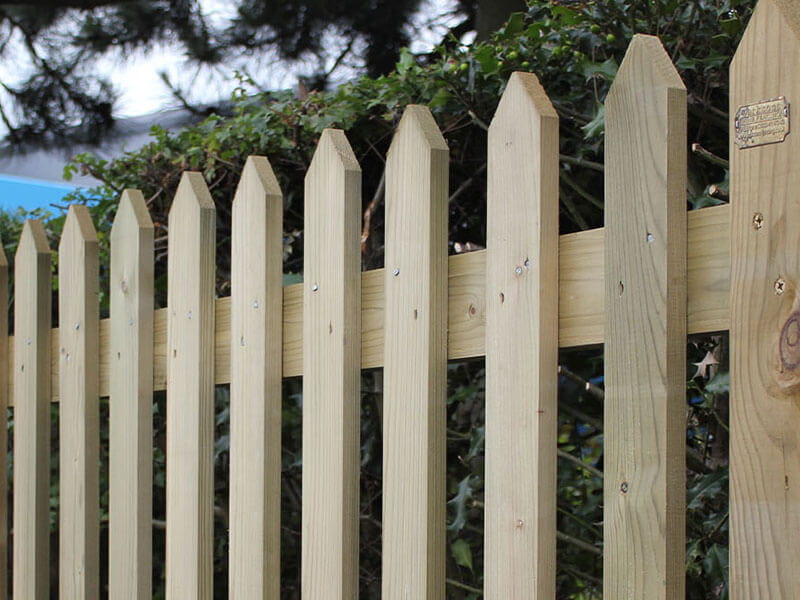 Traditional pointed palisade fencing at commercial property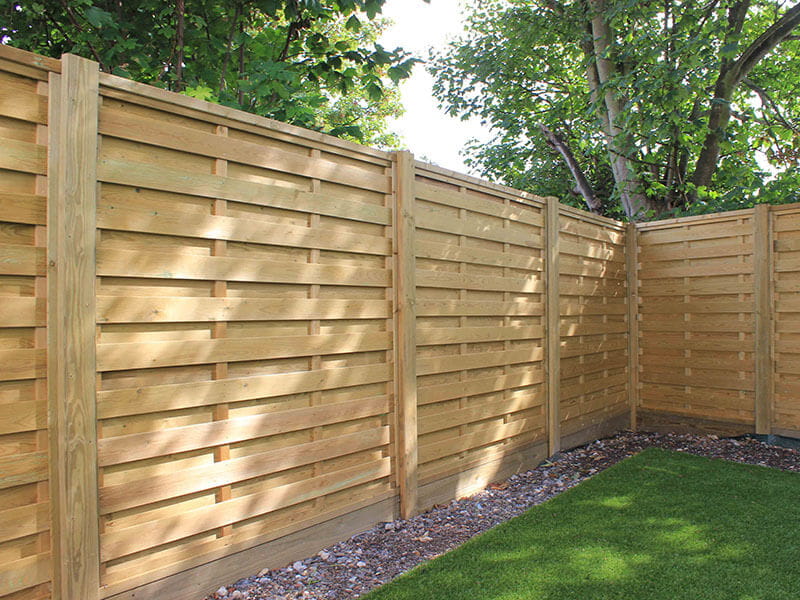 Horizontal hit and miss fence panels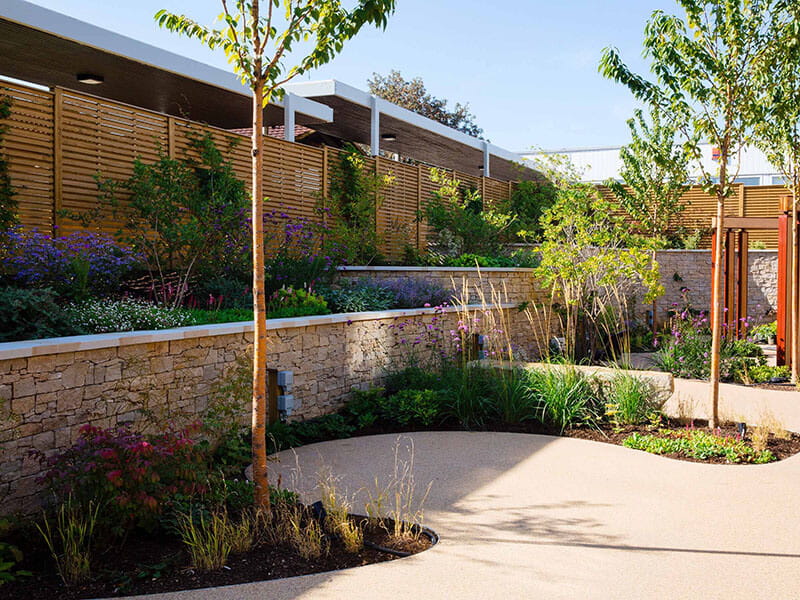 Venetian hit and miss panels used in hospital garden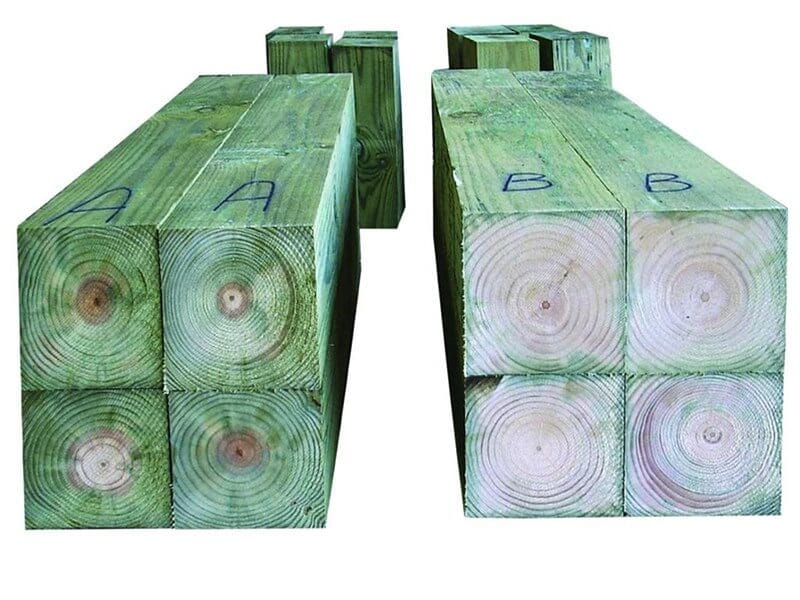 Cross section of samples after treatment. Sample A was kiln-dried prior to treatment and Sample B was not kiln-dried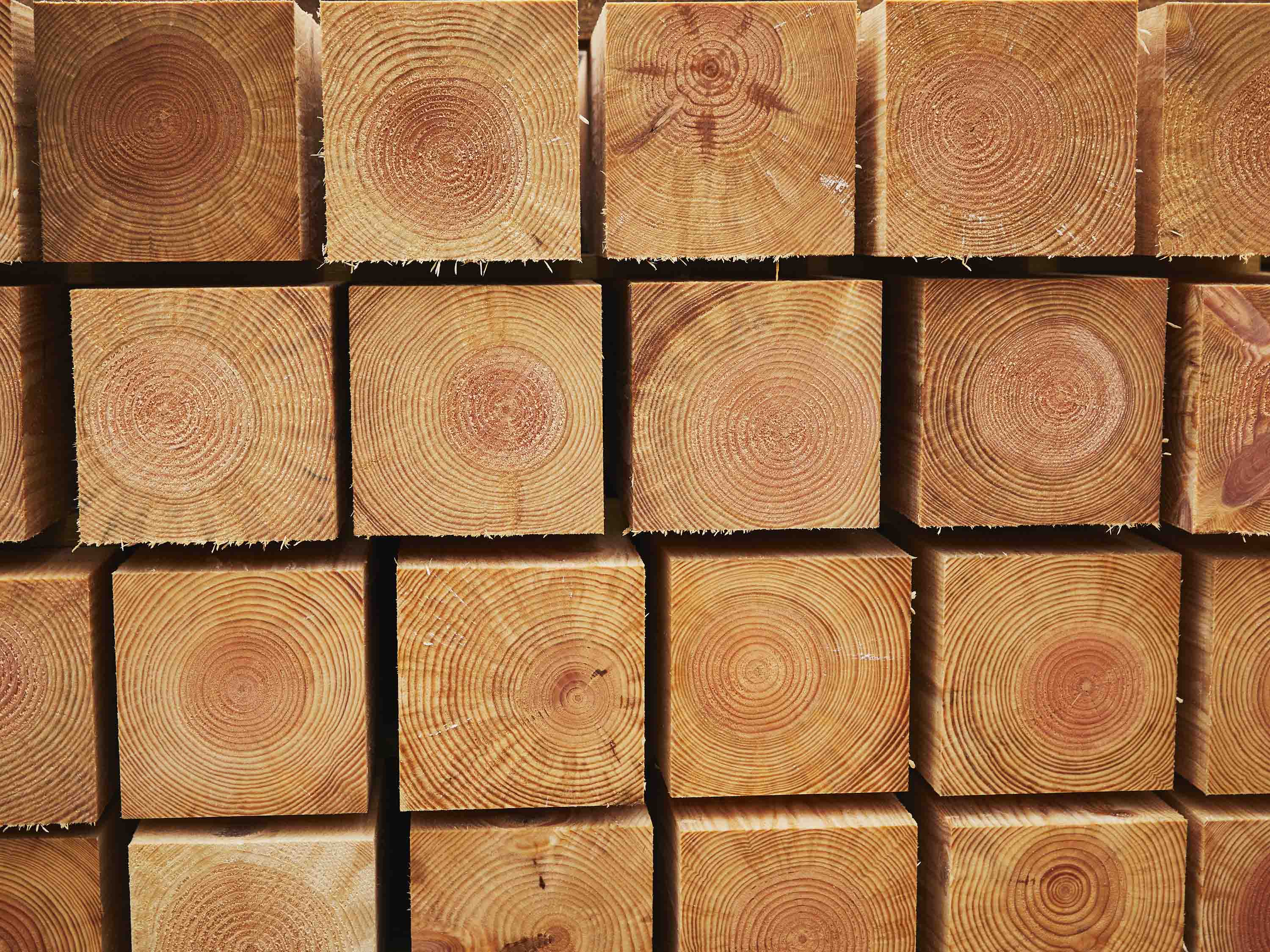 Untreated timber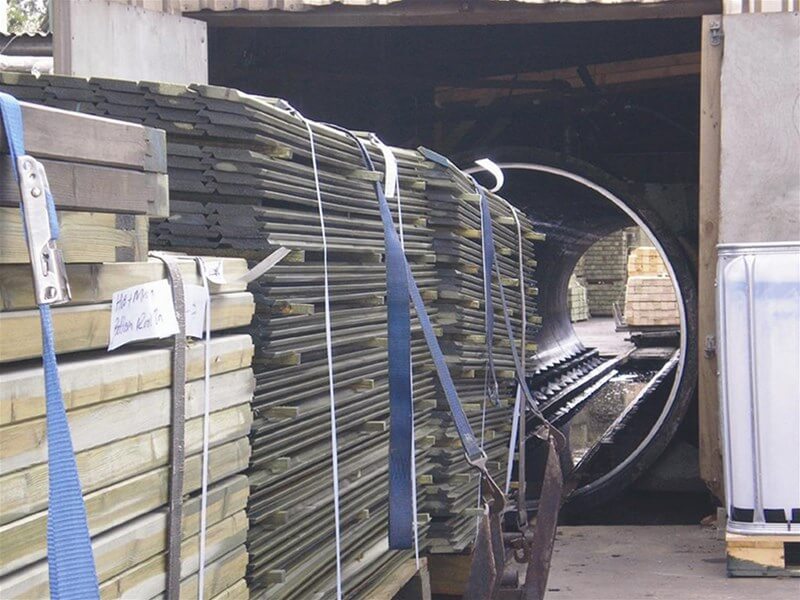 Timber being unloaded from the treatment vacuum chambers
An introduction to Jacksons Fencing
Jacksons Fencing started with timber fencing in 1947. Find out more about our timber manufacturing process in the short video, or click below to view our range of timber products.
View Timber Products