E10 Security Rated Fencing
E10 (SR5) Fencing Systems
At Jacksons we manufacture and supply security rated fencing ideally suited for applications including: residential areas, utility sites, public spaces and commercial properties.
E10 fencing is the highest possible security rating currently achieved by a fence in the UK. To achieve an E10 rating the fencing must pass the LPS 1175 test devised by the Loss Protection Certification Board (LPCB) in which the fence must prevent a serious attempt at forced entry with top end battery powered tools often used by fire and rescue services. During testing our fencing had to delay several attacks using category E tools such as a circular saw and reciprocating saw, each lasting at least 10 minutes.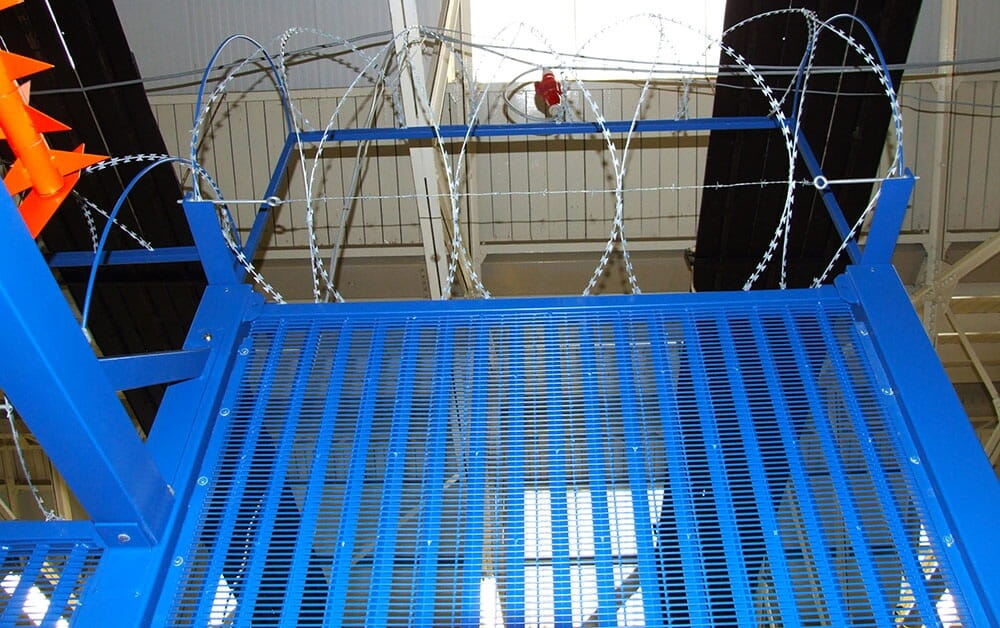 Trident 5 SR5 Fencing
Our E10 Fencing Range
Trident® 5: Trident 5 features 32mm vertical bars welded with horizontal rails. The vertical bars are incorporated with '358' Securi-Mesh® clad and topped with barbed tape to offer the highest possible safety and security.
More Security Rated Fencing
We have an extensive range of LPS 1175 products that have undergone and passed the testing process ranging from A1 to E10 (currently the highest rating for a fence available to buy in the UK). View the full range below.
Find out more
Contact Us
Are you working on a project that requires tested and certified security fencing? If you need further guidance or are looking for a free, no obligation quote, fill out your contact details and someone will be in touch shortly.
Contact Us