Whether you require a gate to span 2 metres or 20 metres with heavy duty operation, we can manufacture a gate automation system to suit. Our gate automation engineers are DHF trained to a minimum of level 2. All our automatic gates are fully CE certified and conform to the Machinery Directive 2006/46/EC and current regulations including EN12453, EN 12445, EN 12604, EN 12605 and EN 60204-1. All our automatic gates feature safety features such as touch stop, photocells or lasers, flashing lights and stop and go lights.
Contact us for help with your gate automation project, or if you already know your requirements, send us a gate automation enquiry.
Contact Us
Gate automation enquiry
Gate automation options
Our gates can be automated in different ways to provide the right access control option to suit you. Gates can be operated from underground operators or through hydraulic rams. This gives you the choice of how you want your new automated gate to open at your home or business. Whether you are a residential or commercial customer we will have the right automation function to suit your needs, providing smooth and safe operation. The type of automation systems shown are a guide and our technical experts will advise on the best and safest automation system for your gate, depending on factors like the width of your gate, the degree it opens to, ground conditions, frequency of use, style of gate, and wind loading. Our gate automation experts have many years of experience providing durable, reliable, and safe automated gates, so, tell us what you require and we will find the right solution for you.
Automatic gate design
We manufacture and install a wide range of swing, sliding and bi-folding automatic gates. Our range of gates includes vertical bar gates, welded mesh gates, timber gates, and metal railing gates. Discover our different styles of gates which can be automated below.
Nationwide installation
Our automated gates are made to order, meaning we are able to meet any specifications without compromising on design, and installed by our gate automation engineers. We also provide maintenance and servicing contracts, and our gate automation is supplied with a 25 month automation guarantee, subject to a servicing contract being taken out in the second year.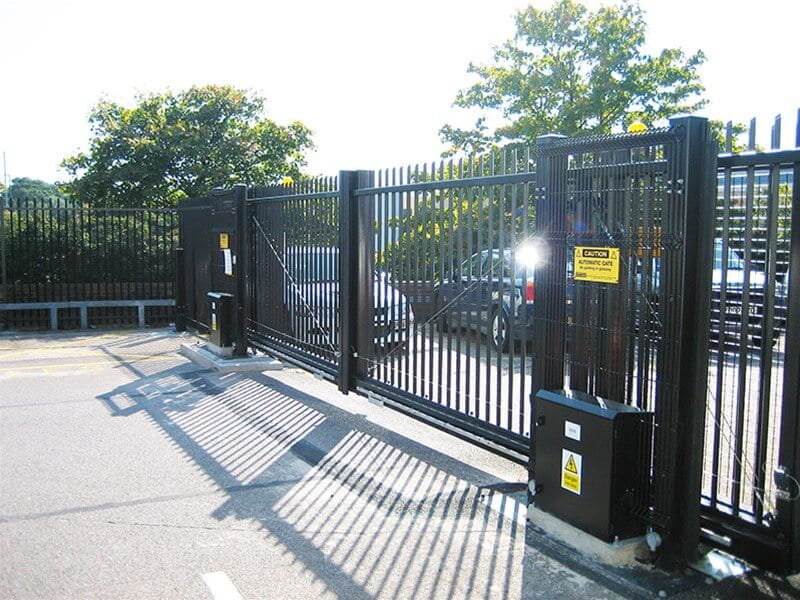 Double leaf vertical bar automated sliding gate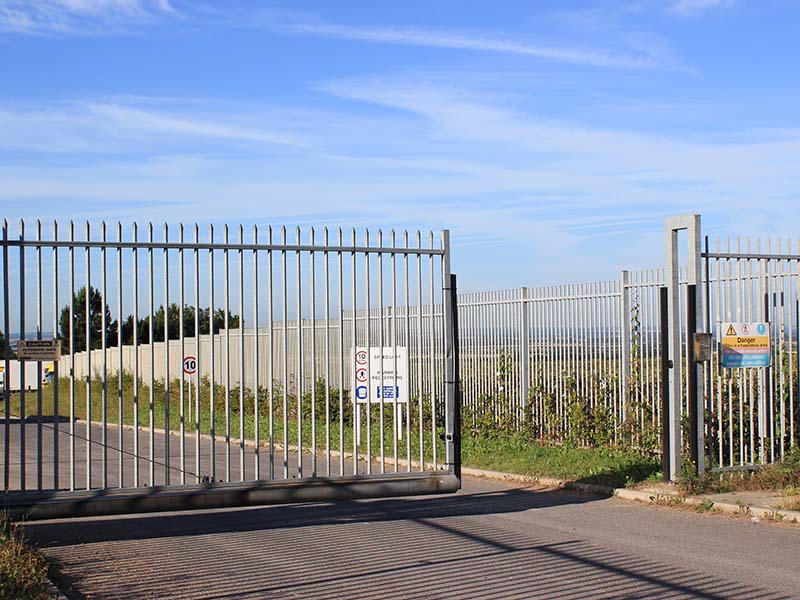 Galvanised Barbican Cantilever Sliding Automated Gate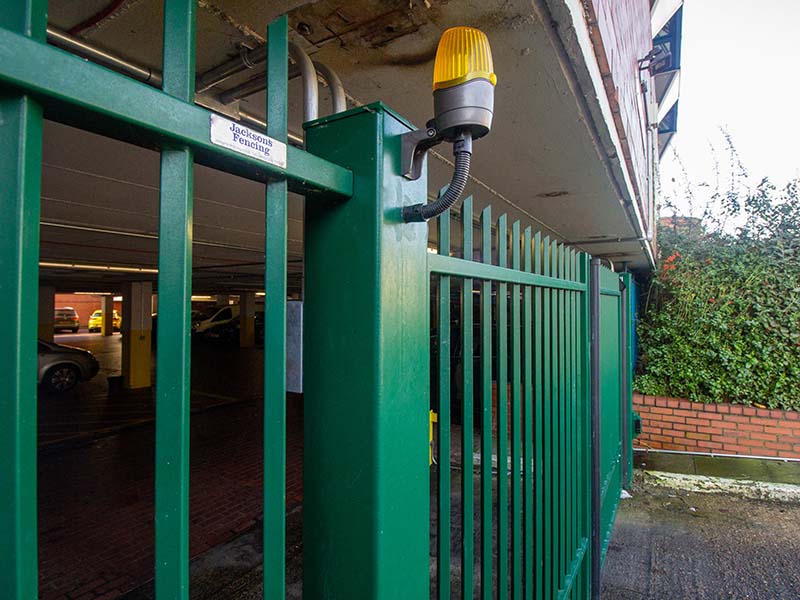 Green Barbican Double Leaf Automated Swing Gate with Warning Light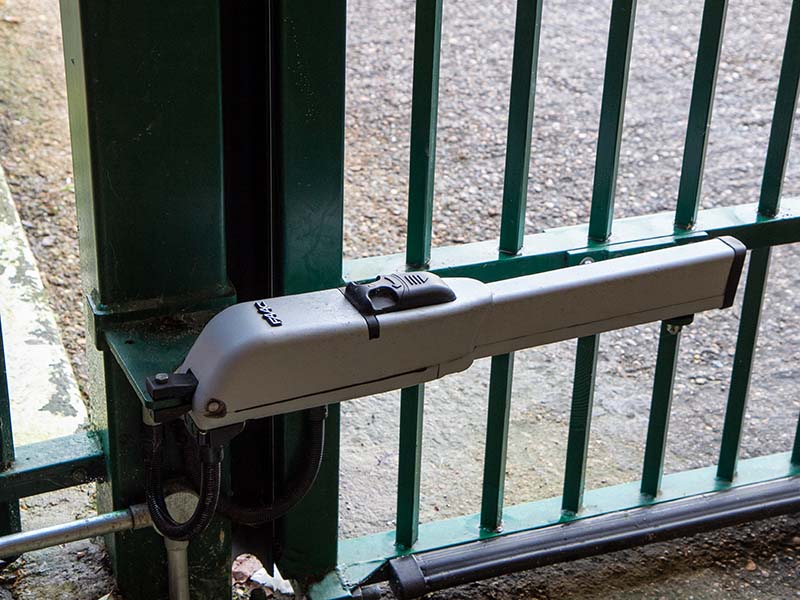 Hydraulic Ram Operator on Automated Swing Gate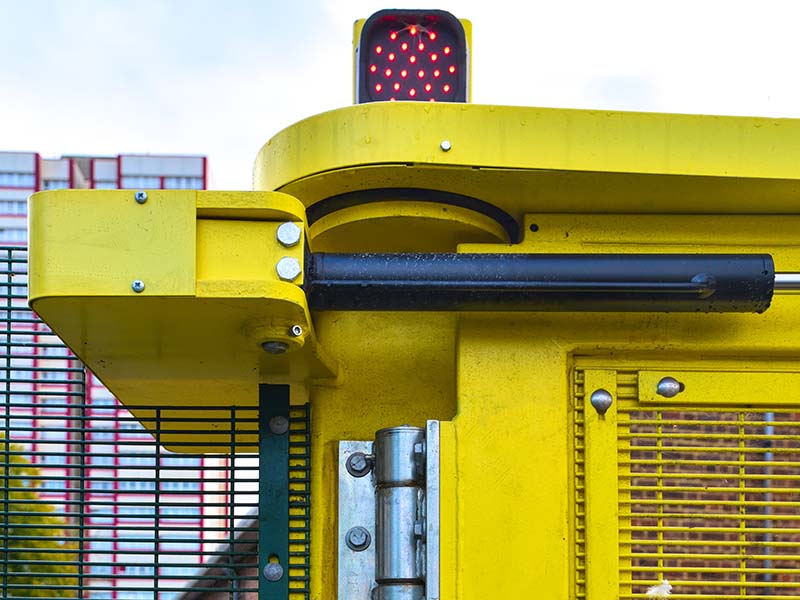 Automated bi-folding speed gate in bespoke RAL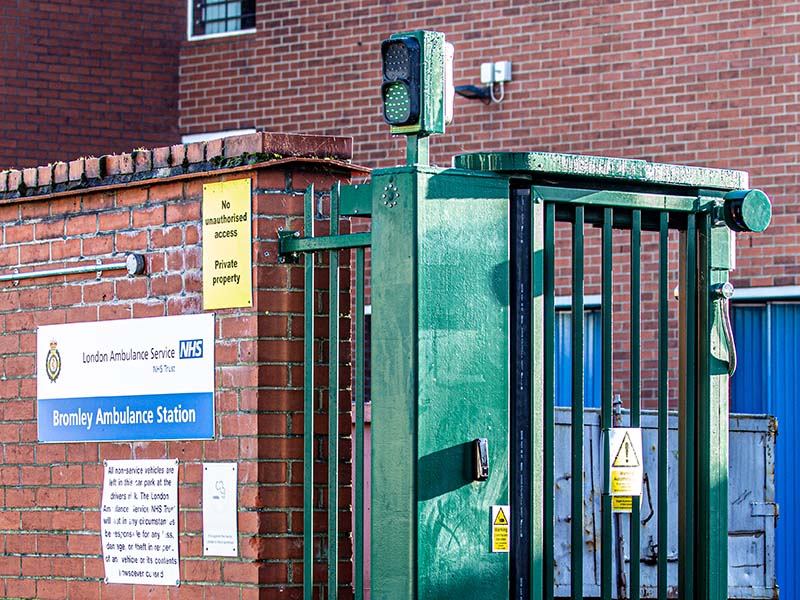 Stop and go lights for gate automation safety on Barbican bi-folding gate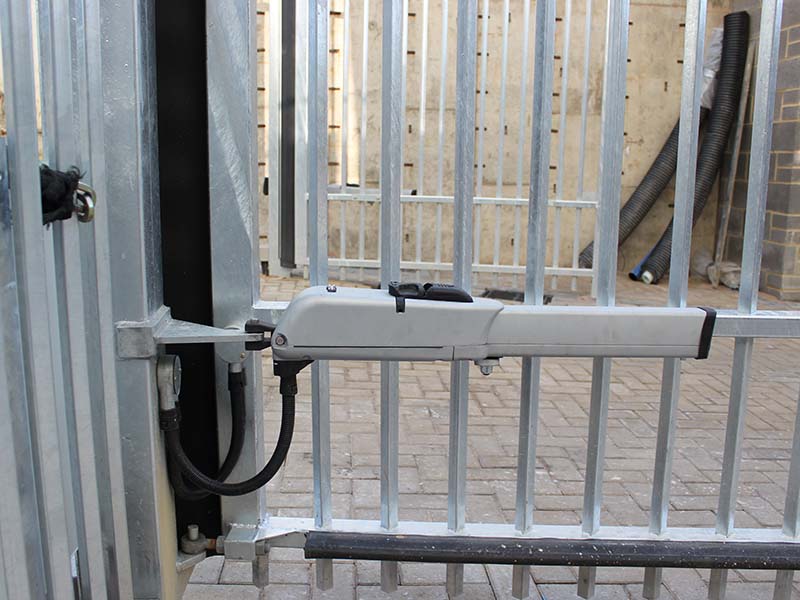 Hydraulic gate operator on galvanised barbican swing gate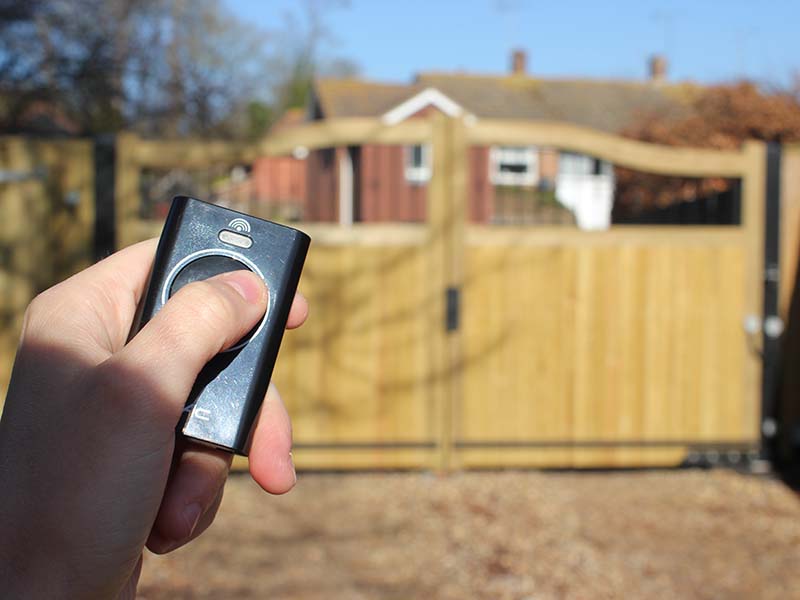 Automated railing topper timber courtyard gate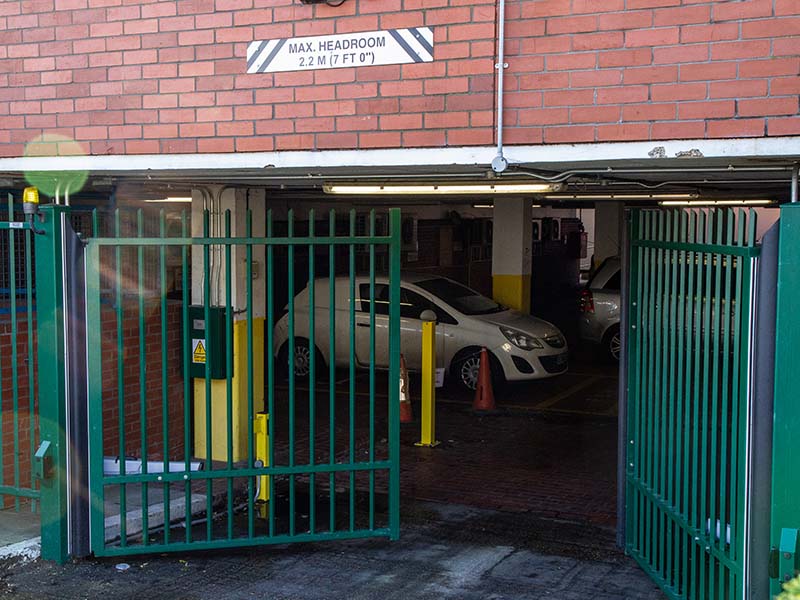 Automated Barbican double leaf swing gate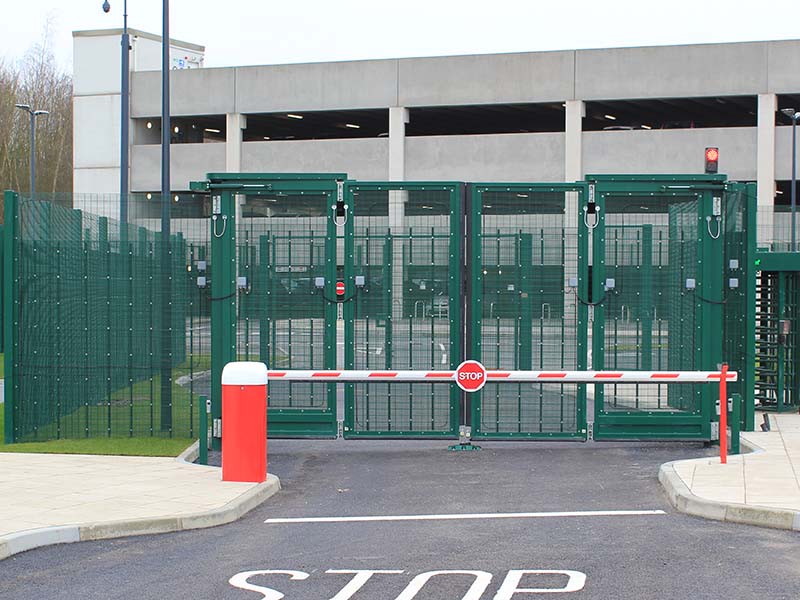 High security Automated Securi-Mesh Bi-Folding Speed Gate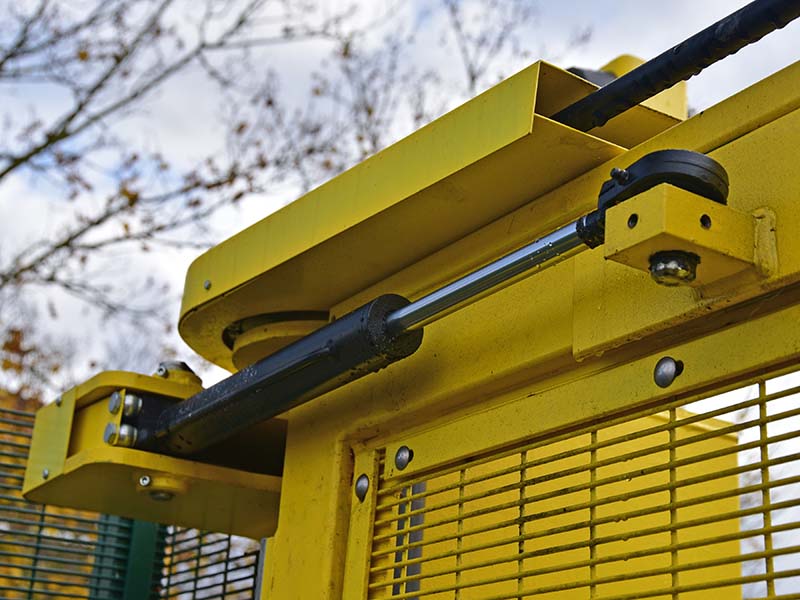 Gate Automation on Securi-Mesh Bi-Folding Gate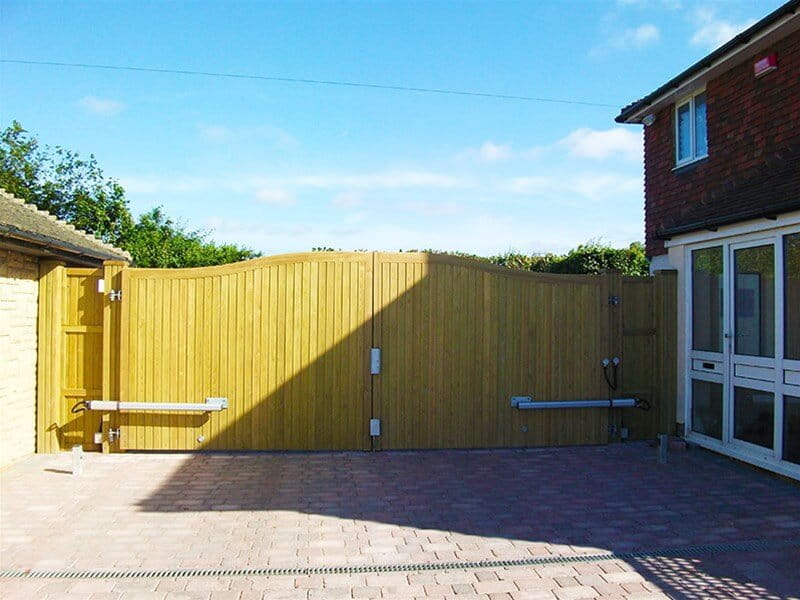 automated Hythe courtyard gate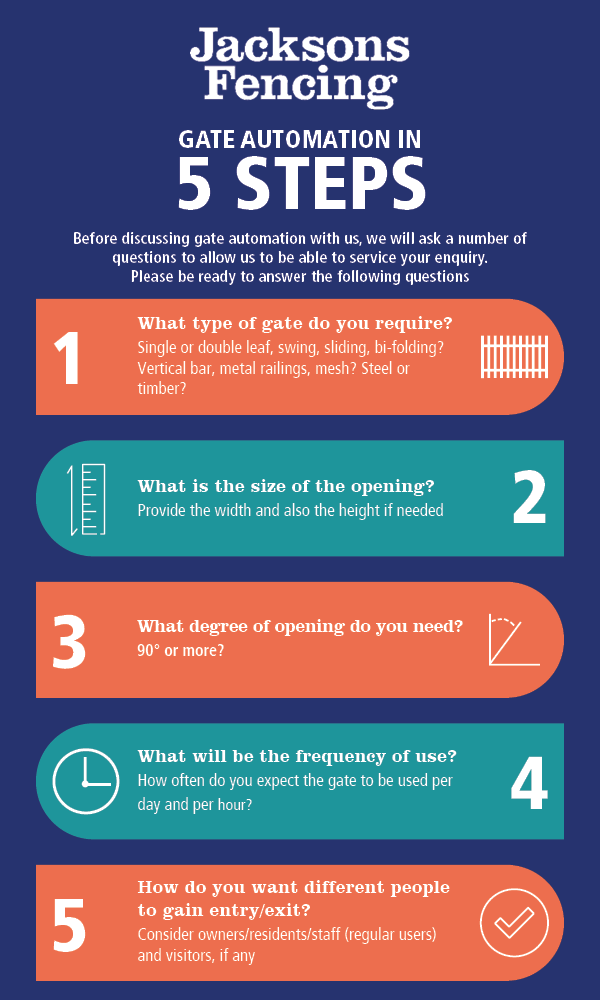 Types of Automated Gates
The videos below demonstrate just two of the many types of automated gates that we offer. The timber courtyard gate which is commonly installed in residential properties has a double leaf design and swing action. The steel gate, shown here in a school environment has a vertical bar design and a sliding operation.