Nationwide Installation Service
At Jacksons we manufacture a wide range of automated gates, from traditional wooden style to contemporary steel designs. Our electric gates are suited to a range of applications from securing your home to providing access control to commercial premises. Our automated gates are made to order, meaning we are able to meet any specifications without compromising on design.
Electric Gate Safety
Safety is of paramount importance to Jacksons and we take great care to ensure that all our gates are put together in accordance to the highest possible standard. Our gate automation is supplied fully CE accredited and conforms to all the current regulations.
These include EN 12453, EN 12445, EN 12604, EN 12605 and EN 60204-1. This level of commitment to providing the best possible gates is evident in Jacksons' track record and attention to detail in its products.
All our engineers and technical advisers have passed the Gate Safe Aware training course to ensure they are up to date with the very latest standards and guidance in relation to gate safety.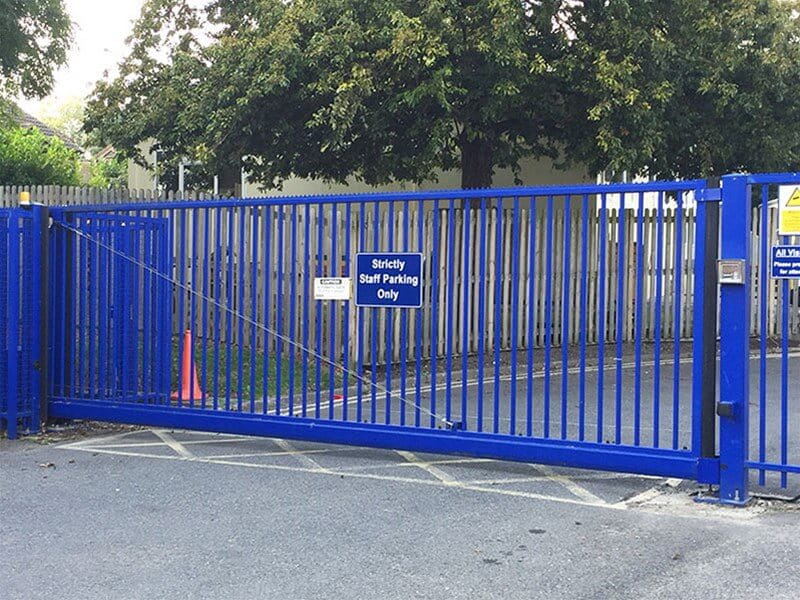 Sentry cantilever automated gate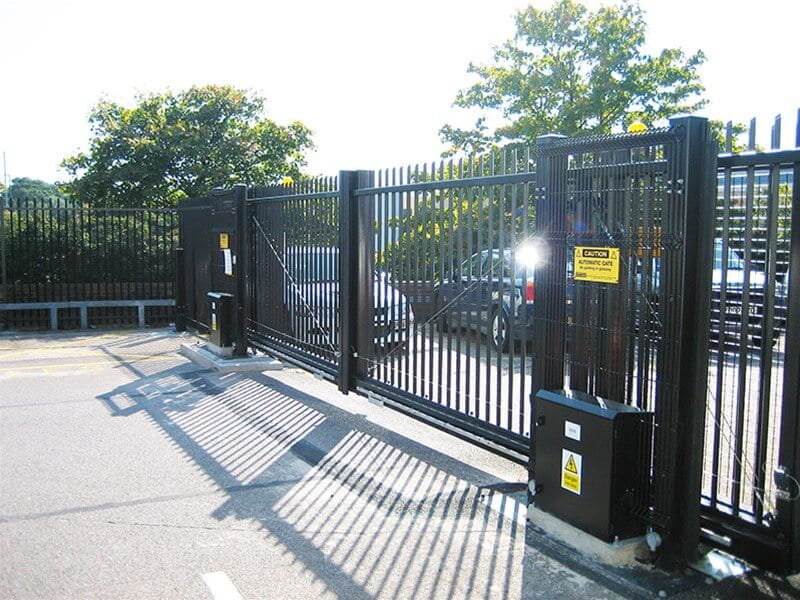 Vertical bar sliding gate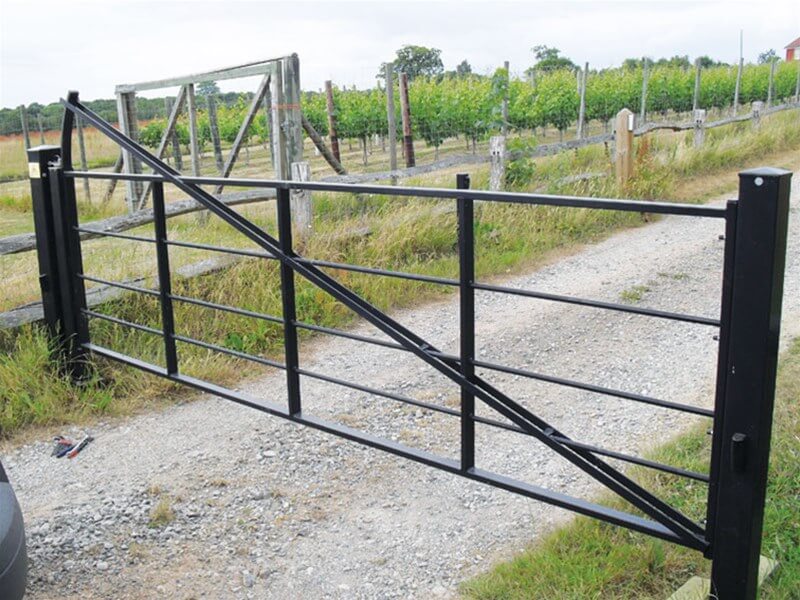 Automated estate gate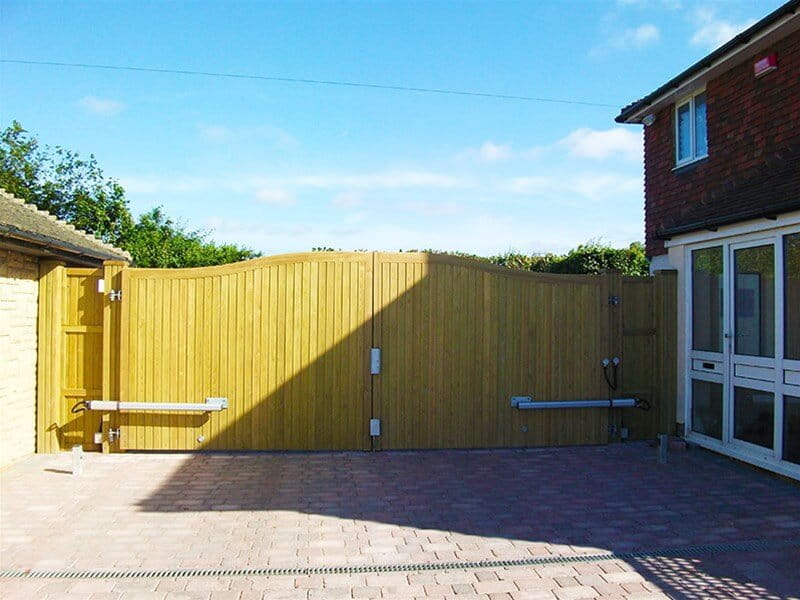 automated Hythe courtyard gate

Maintenance of electric gates
Under the current Health and Safety regulations you have a legal responsibility to have all powered gates or barriers maintained on a regular basis by a suitably qualified engineer and that a proper record is kept. Jacksons offers maintenance for electric gates and barrier for more information please click here.
Automation Styles
Our gates come in a wide variety of automation types. Gates can be operated from underground, through hydraulic rams or concealed in a stile. This gives you the choice of how you want your new automated gate to open at your home or business. Whether you are a residential or commercial consumer we will have the right automation function to suit your needs, providing smooth and safe operation. Gates can be maintained easily and will provide peace of mind when installed by a qualified engineer.
An underground operator is situated at ground level by each gatepost and is ideal for both residential and commercial premises. Our underground operator features a magnetic locking system, a maximum opening of 180 degrees, and is suitable for 1,800 operations a day. What's more, our underground operators are fully CE accredited, conforming to the Machinery Directive 2006/46/EC. Hydraulic ram operators are available for electric gates and are ideal if you are purchasing gates up to seven metres. They are attached to the gate for applications that require high performance. Jacksons offer custom designed hydraulic ram operators to individual site requirements.
Full concealed operators are one of the biggest sellers Jacksons has to offer and give you the ultimate resolution for a covered system. These are perfectly suited to vertical bar gates that scale up to 2.5m wide per leaf. They include a 'touch stop' feature, free-running in the event of a power failure as well as magnetic locking and a maximum opening of 180 degrees.