Anti Trap Bow Top provides access control and perimeter demarcation for Sandringham Infant School
Project Overview
Client Name
Sandringham Infant School
Location
Camberley, Surrey
Date Complete
2018
Sector
Education
Background
Sandringham Infant School is a popular early development school in Camberley, providing education for over 180 children aged four to seven years old. The school prides itself on maintaining excellent accommodation and facilities for their pupils to develop positive attitudes in a safe and happy learning environment.
The school possesses a number of buildings and outdoor areas, including; reception classrooms, craft area, computer room and a large outside play area which is shared with nursery children below the age of four. As a result, safety is a principal priority for the school governors, who decided to upgrade the existing timber palisade fencing that secured the perimeter of the school site which had begun to show signs of age. To ensure the children are protected from the various dangers, such as traffic, around the busy housing estate where the school is situated, a new fence would be needed.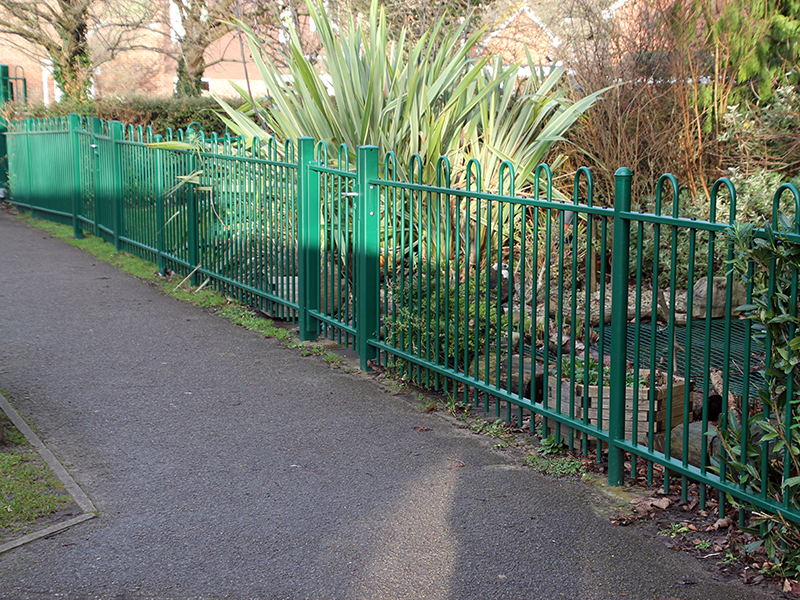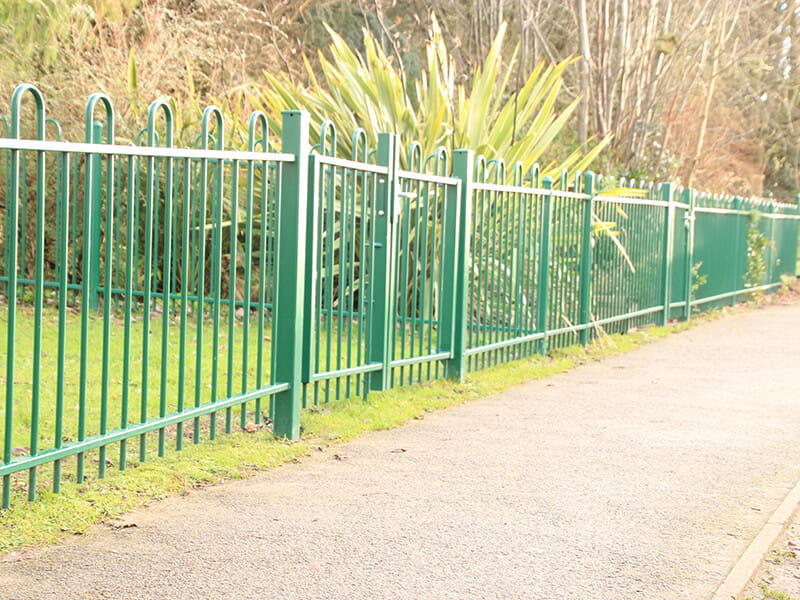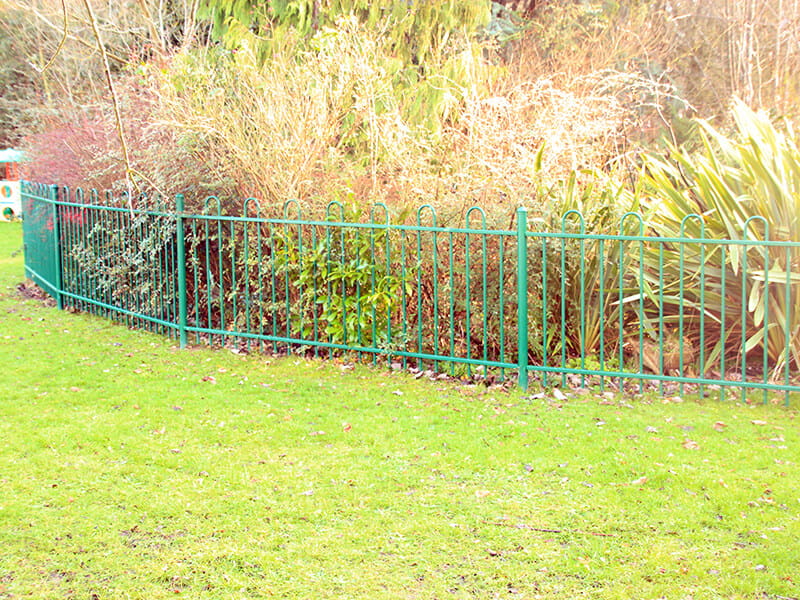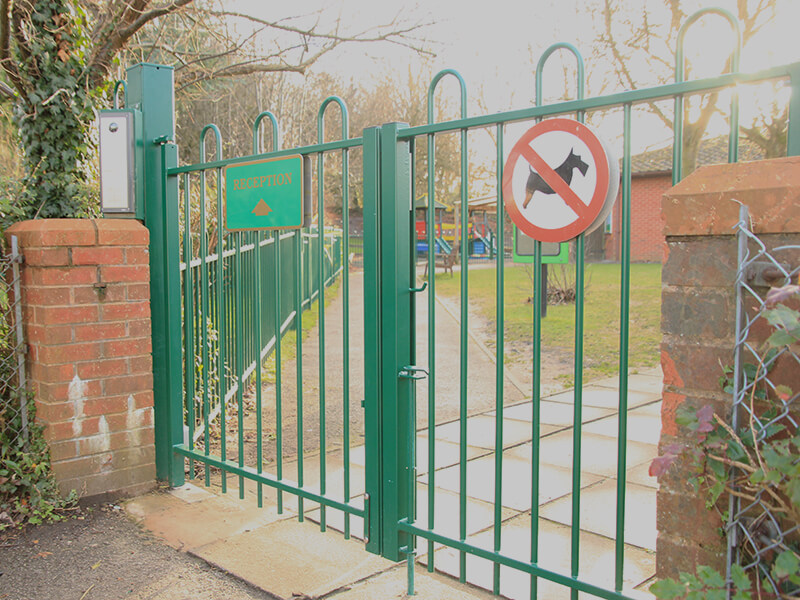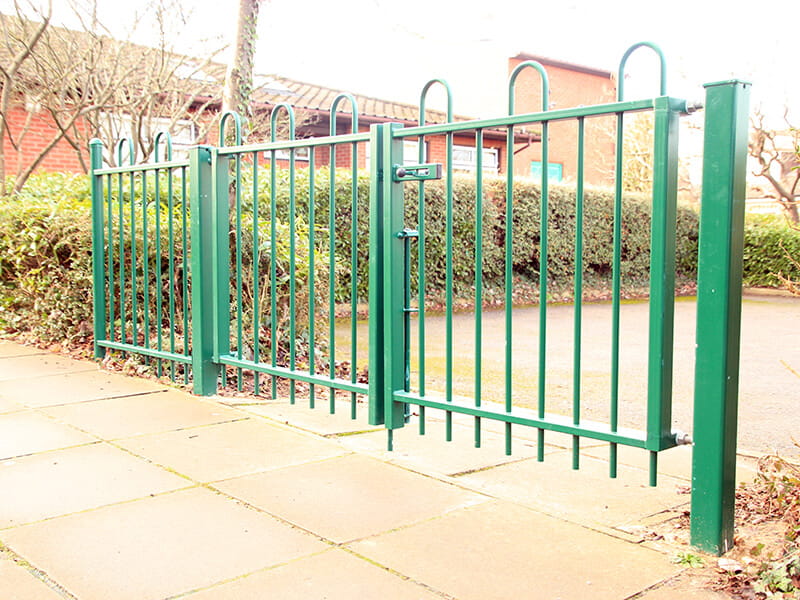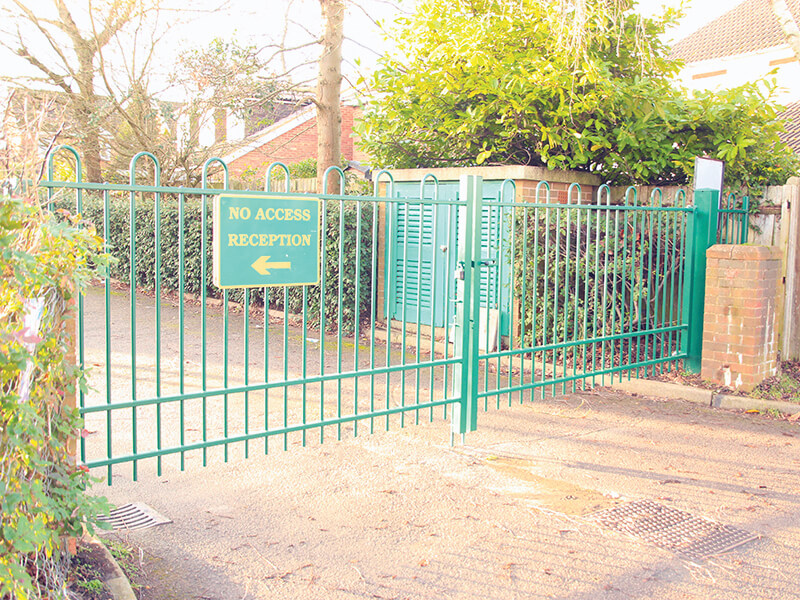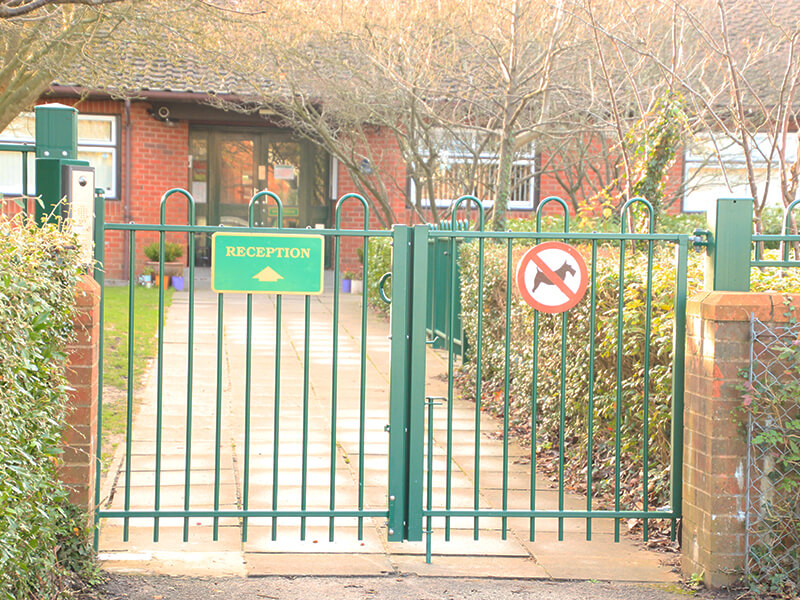 Solution
Jacksons installed 85 metres of 1.2m high Anti Trap Bow Top fencing with matching gates around the school grounds to provide a safe and secure perimeter and access control whilst ensuring the design remained aesthetically appealing.
The decision to install Anti Trap Bow Top fencing was influenced by the safety features incorporated into its design, such as the wider gap between each hoop above the top rail which prevents children and infants from getting their heads or limbs stuck between the pales and fully conforms to play fence standards in BS EN 1176. Furthermore, Anti Trap Bow Top fencing is constructed using galvanised steel railings, all powder coated to ensure strength and durability to safeguard the school's perimeter and prevent unauthorised entry or exit of personnel, keeping the children as safe as possible.
The fencing was finished in RAL 6005 Moss Green to deliver a natural and attractive coloration to match the school's surrounding foliage and promote a welcoming environment. Additionally, Anti Trap Bow Top Fencing carries the Jacksons 25 year service life guarantee, ensuring longer life and greater lifetime cost.
Ready to find out more?
To discuss your requirements please call us or fill out the form below and someone from our sales team will be in contact with your quote shortly.
Request A Quote
Related Products
Jacksons Fencing have a large range of related products, all complete with our 25 year guarantee. If you cannot find the item you are looking for, please do not hesitate to call our friendly sales team.