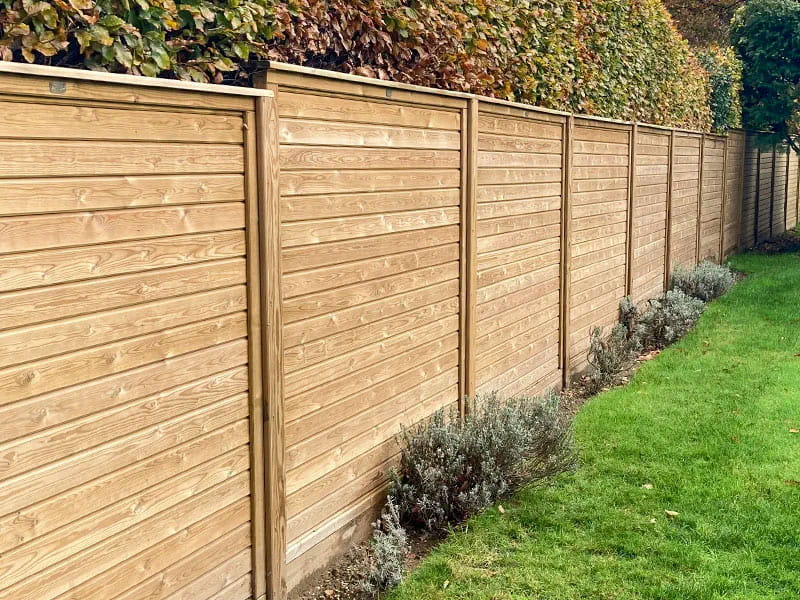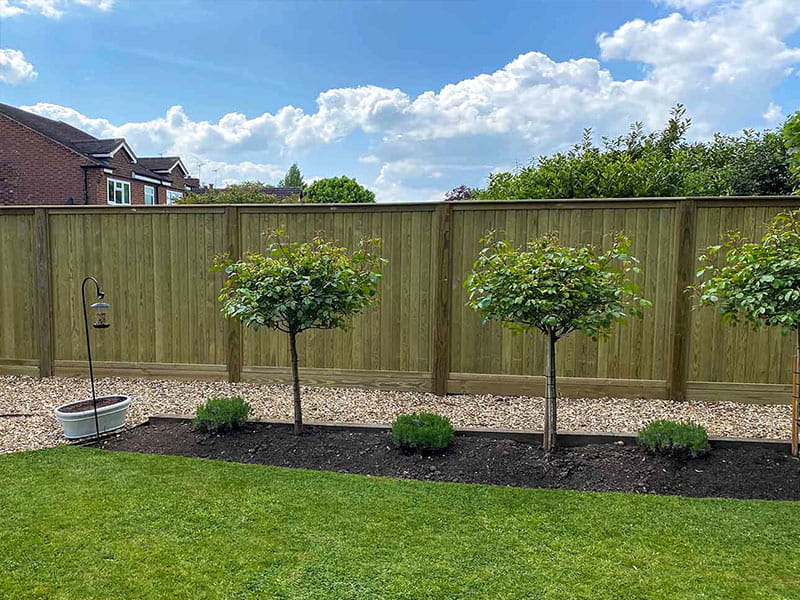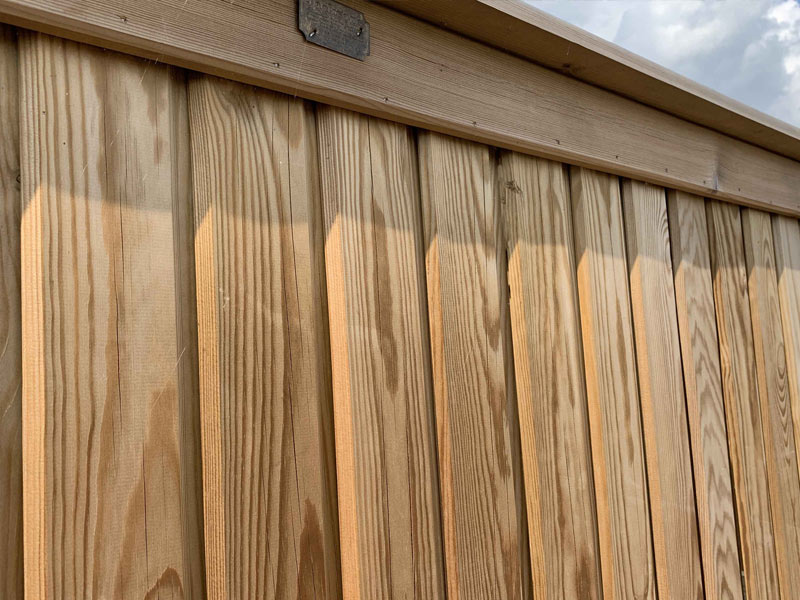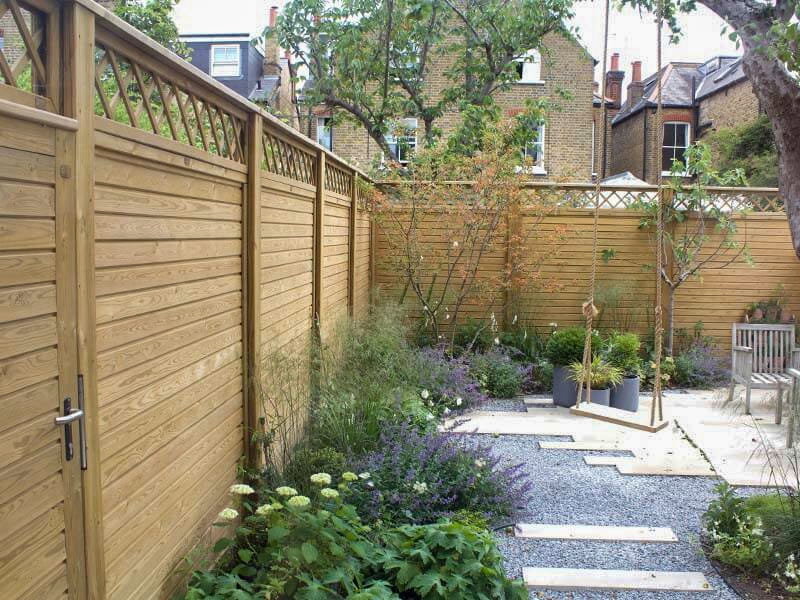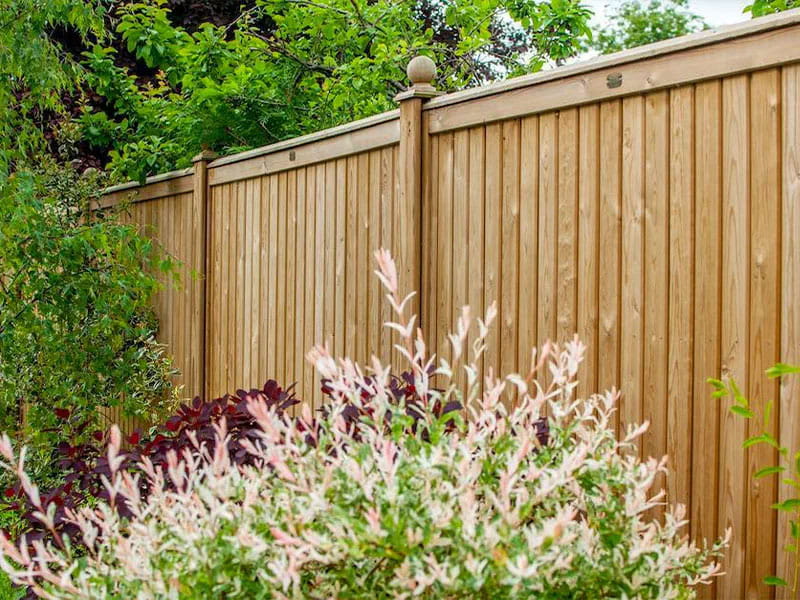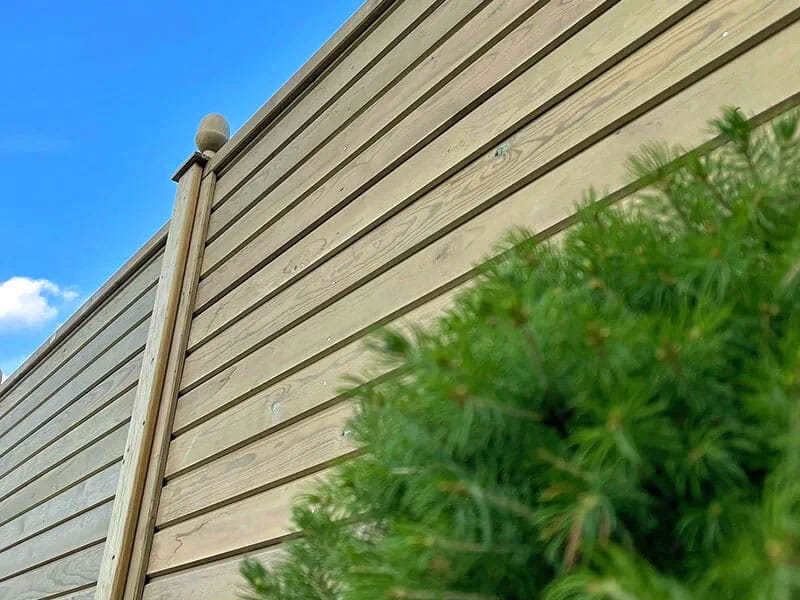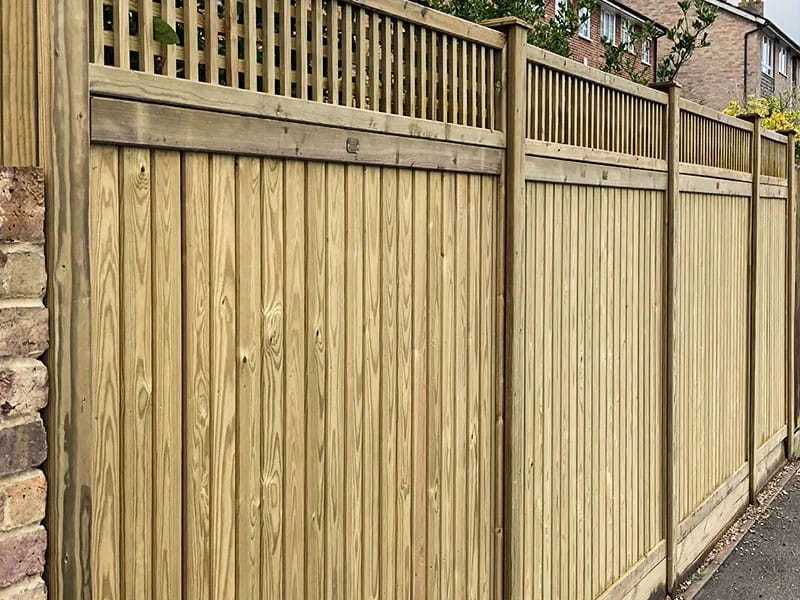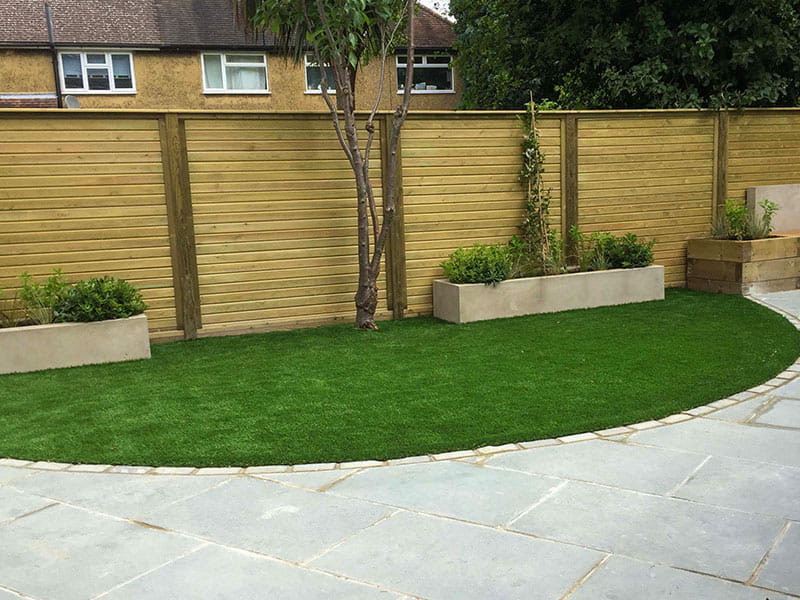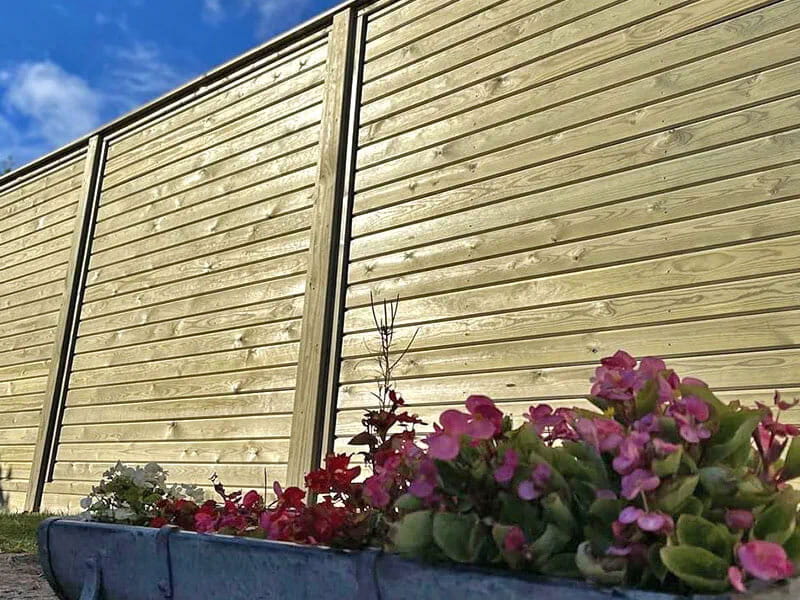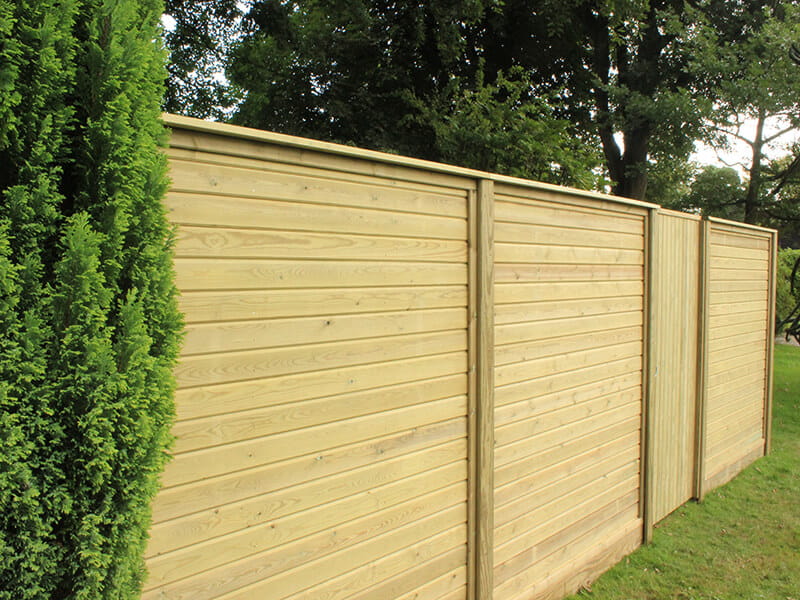 Solid timber fencing
Tongue and Groove Effect Panels | Premium Fencing
Tongue and Groove Effect panels offer a solid, high privacy fencing solution for any garden. Taller panels are constructed with three rails for extra strength, and made from premium quality Jakcure® treated softwood with stainless steel fixings throughout. Panels have a morticed and tenoned frame, with an infill that perfectly matches our Courtyard gates for a seamless garden design. Available with vertical or horizontal boards, and a convex top and vertical boards.
Made from premium smooth planed softwood, they are constructed with a 70mm x 45mm frame, and stainless steel fixings throughout for a longer life.
Tongue and Groove Effect correspond(s) to the generic component/material "timber" in the BRE Global Guide online generic specification(s) "pre-treated timber post and panel fencing" which achieve(s) a summary rating of A+ within commercial, domestic, residential, health, industrial, education.
25 year Jakcure® guarantee
Timber Fence Panel Features
Stainless steel fixings
25 year guarantee
Responsibly sourced timber
Manufactured in the UK
Designed for use with our slotted Jakposts
Matching gates available

Tongue and Groove Panel Specifications
Convex panels available in 1.52m and 1.83m. Level top horizontal and vertical Tongue and Groove panels available as below.
Height
(mm)
Width
(mm)
Rails
(mm)
Side rails
(mm)
910
1830
70 x 51
45 x 51
1220
1830
70 x 51
45 x 51
1520
1830
70 x 51
45 x 51
1650
1830
70 x 51
45 x 51
1830
1830
70 x 51
45 x 51
Panel Options
Gravel boards
Capping rails
Post caps
Gravel Boards
Please note that gravel boards must be used when panels are in contact with the ground as part of the 25 year Jakcure® guarantee conditions. More detail can be found on our Jakcure® T&Cs page.

Dimensions: 1830 x 140 x 25mm
If you are specifying for new developments please consider our Hedgehog Friendly Gravel Board.
Standard Gravel Board
Hedgehog Friendly Gravel Board
Style Variations
This panel is available with a level top and vertical or horizontal boards, and a convex top with vertical boards.
Timber treatment CPD available
Jacksons Fencing offers a free CPD seminar on timber treatment, accredited by RIBA, to book please email cpd@jacksons-fencing.co.uk.
Document Downloads
Download specification documents, drawings and case studies for this product