Bollards
At Jacksons we provide a range of security bollards to suit a variety of needs, whether it's pedestrian separation, hostile vehicle mitigation or perimeter protection.
Our security bollards can be tailored to your specific preferences providing exceptional security and protection against vehicular attacks and other types of crime that will harm your premises.
Each bollard range has its own unique advantages and styles, from automatic security bollards to our static security bollards. Additionally, we also have a range of PAS 68 rated bollards, ideal for upgrading security and protection and capable of halting HGV's.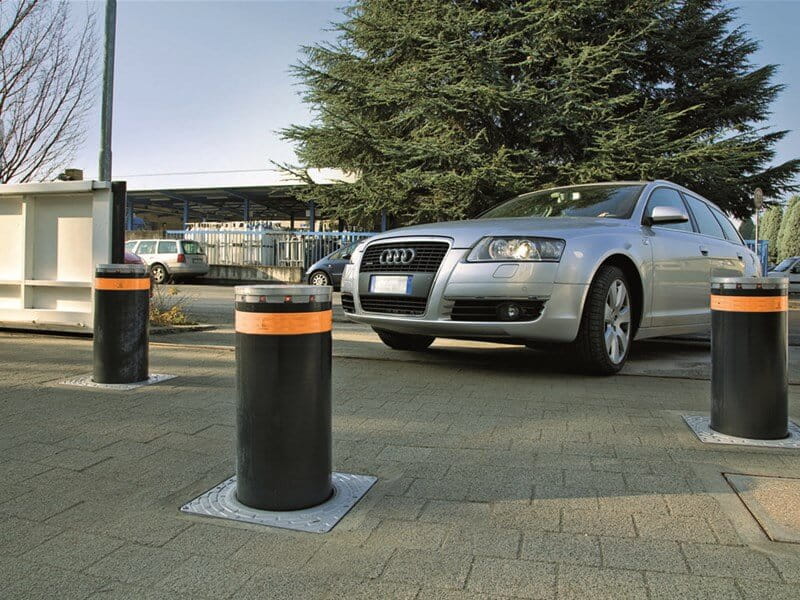 Automatic rising bollards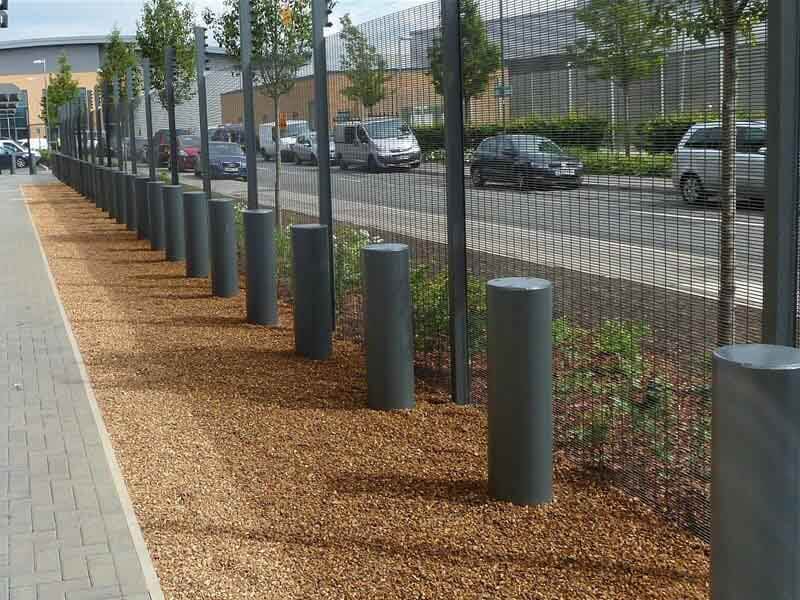 PAS 68 Static Bollards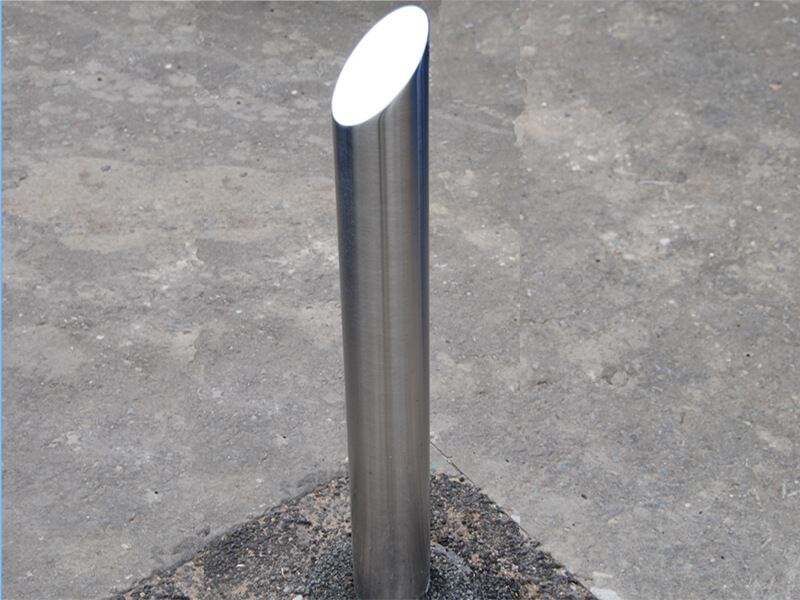 Stainless steel bollard sloped top
Our range of Security Bollards
PAS 68 Crash Rated Bollards
Our PAS 68 crash rated bollards are designed to protect areas where perimeter protection, demarcation and vehicular attack are considerations.
Options include both static and automated bollards which are galvanised as standard, while stainless steel can be added as an optional extra.
Designed by security experts, our automated bollards comply with K4, K8 and PAS 68 standards and are complete with JS Electro Hydraulic power units. These power points are fully maintained, completed sealed to prevent leakages and all components are in a singular block.
When used in series the bollards provide high security and protection for buildings and public spaces due to their anti-ram properties and ability to halt a HGV travelling at high speeds.
Stainless Steel Bollards
Stainless steel bollards are perfectly suited for demarcation applications. Our range stand come at a height of 1.4m and is available with a domed or sloping top. However, should you need a taller bollard we are more than happy to provide this.
As with all our products, our stainless steel bollards come with our 25 year guarantee.
Timber Bollards
Timber bollards are ideal for demarcation applications in low risk sites. Known for their reliability, they have a low environmental impact and a pleasing aesthetic, making them a great choice for parks, play areas and residential zones.
Our timber bollards come in a range of sizes to suit the specifications of your requirements. Heights range from 0.9m to 2.4m. All bollards are stress relieved thanks to a saw cut in the middle of one side. This allows the timber to move as it dries or swells depending on the weather, helping to avoid splits.
Our timber bollards come with the Jacksons 25 year Jakcure guarantee.