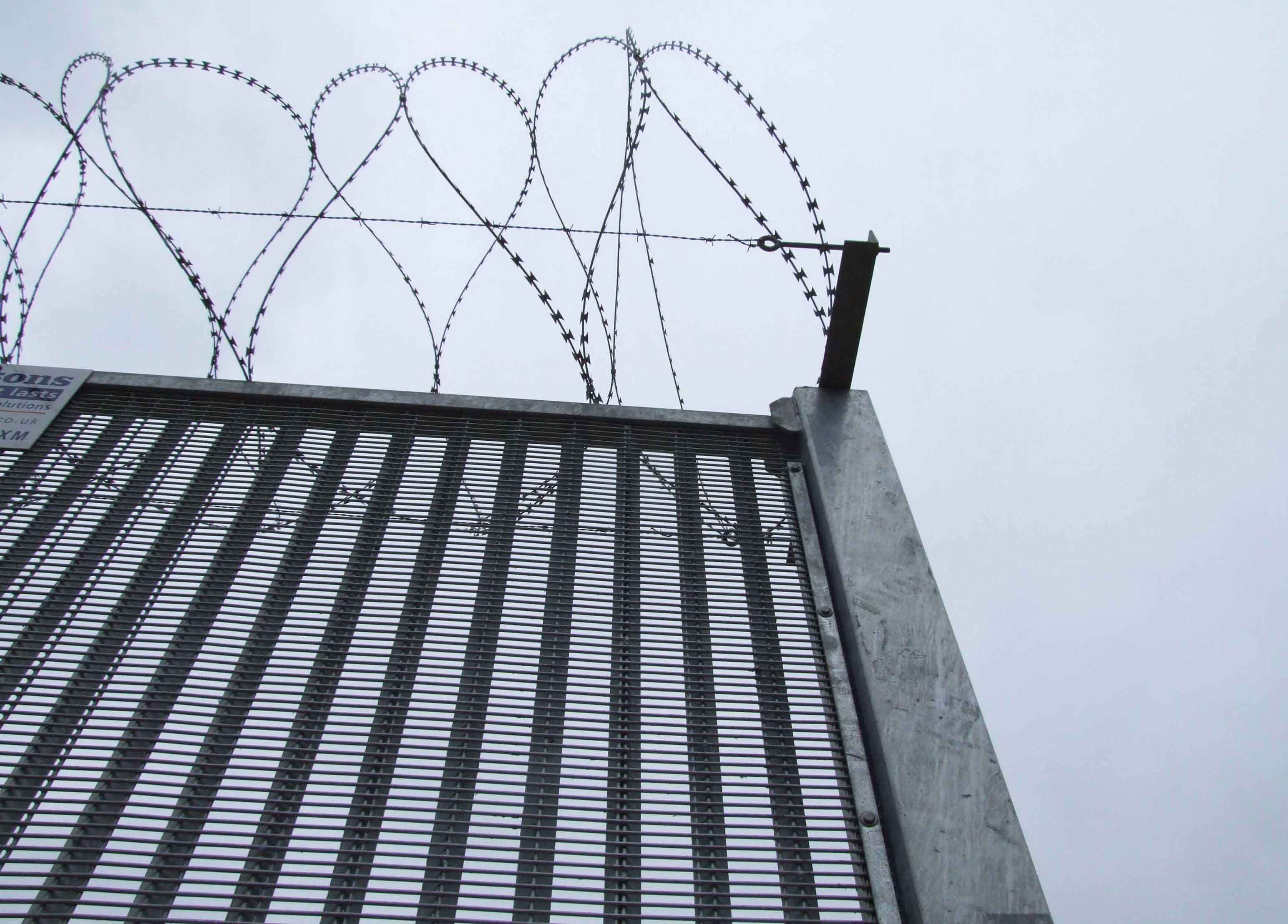 Trident® Xtreme 4 | High Security Fencing
The Trident® Xtreme 4 system is resistant to attempts to penetrate through its structure employing hand and battery powered cutting tools. It combines a welded stopped pale-through-rail construction with horizontal rails sleeved on to the upright posts, cut delay technology, concealed fixings and 358 Securi-Mesh® on the attack face.
25 year service life guarantee
Trident Xtreme 4 Features
Closely spaced pales of substantial wall thickness
Incorporating cut delay technology
Jaktronic® Pids compatible

Panels
Fence panels comprises of reinforced 32mm tubular vertical bars welded within 60mm by 40mm horizontal rails. The panels in corporate '358' mesh panels welded on attacked face, with a 900mm coil of razor wire topping
Gates
Matching single leaf, double leaf, swing, sliding and bi-folding gates available.
Trident® Xtreme 4 Panel Specifications
| | | | |
| --- | --- | --- | --- |
| Height (mm) | Post Centres (mm) | Post Dimensions (mm) | Topping |
| 3600 | 2450 | Dimensions to suit fence | 900 |
*This product is NPSA (previously known as CPNI) approved at the tested height, other heights/specifications are available for this product on request