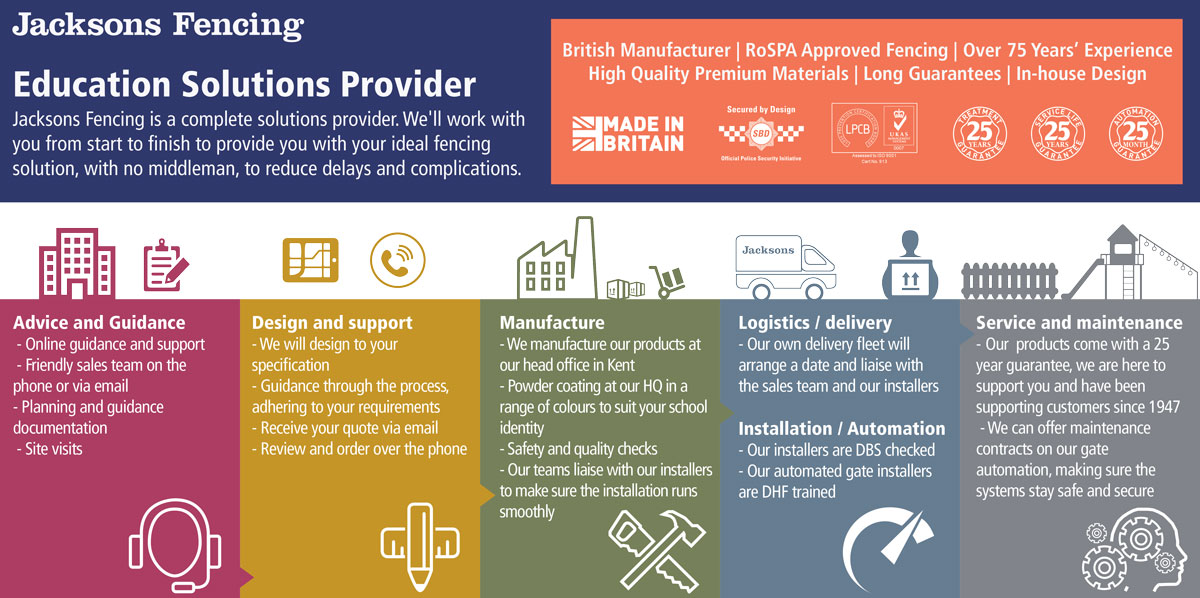 Playgrounds and play areas see a lot of daily activity and are often situated in public parks which are open at all hours and accessible to anyone. All aspects of playgrounds, including the equipment, flooring, and fencing need to be able to withstand high demand and environmental conditions, and be safe and fit for purpose. It's not enough to install any standard fence around a playground 'as long as it keeps children in' and dogs out. RoSPA (Royal Society for Prevention of Accidents) recommends that playground fencing is designed to BS EN 1176, the British Standard which sets out the requirements for safe playground equipment.
What to look for in playground fencing
Unsuitable playground fencing can cause injuries in the same way that play equipment can, from poor positioning, unsafe toppings, incorrect pale spacing, and poor quality materials and coatings, there is a lot to consider.
Playground fencing design
Well-designed playground fencing is so important. Children will see the fence as an extra climbing apparatus, and if the fencing does not conform, limbs can get caught. Look for specifically designed playground fencing such as anti-trap bow top or Playtime® fencing.
Treatment
Has the fencing been backed by the company's quality assurance mark, such as a guarantee? Playground fencing with a 25-year guarantee has been properly treated and prepared and will provide a long-lasting boundary solution, often outliving the play equipment within. Rotting timber or rusting metal can not only impact the longevity of the fence but can also be a health and safety concern.
Vandal-proof properties
What type of fixings is the fence put together with? Avoid picket or palisade fencing, firstly this does not conform to anti-trap regulations, and is often put together with nails. It is quick to install and therefore easy to dismantle as is often the case in vandalised playgrounds, removing pales and leaving splintered wood and loose nails in the playground.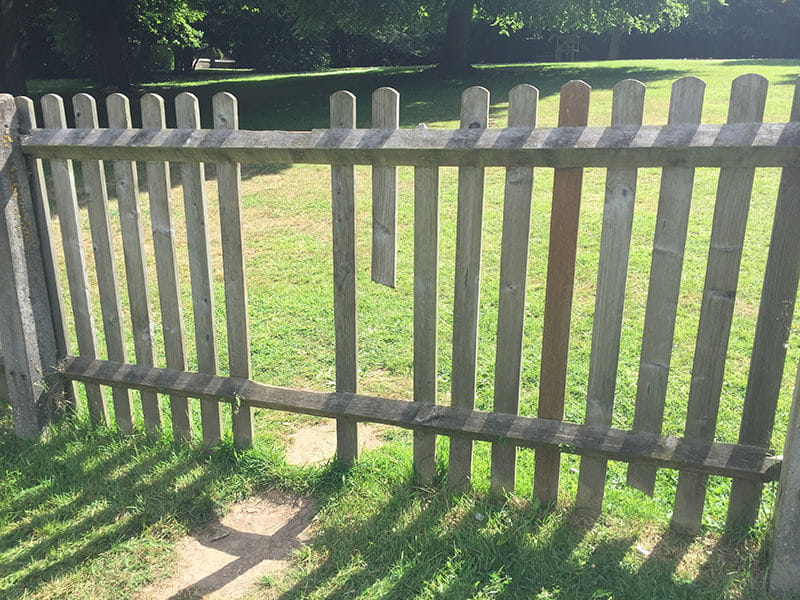 Material
Peeling paint or rust on metal fencing or splintered wood are unattractive and can cause injuries. Metal fencing, if correctly galvanised to protect against rust and corrosion and powder coated for a long-lasting colourful finish is fine, but timber is always preferable for its gentle aesthetic.
The list of requirements for playground fencing may seem demanding and costly, but fencing that is designed to requirements is not only safer, but will also be more cost effective over the years due to the quality of materials used and treatment processes. Our Playtime® fencing is often used by playground manufacturers, councils, and local authorities to create safe and secure perimeters with a low lifetime cost. Failing to understand the benefits of quality playground fencing can cause councils to spend more in the future to repair or replace unsafe solutions.
Our fencing in play
Our playground fencing has been proven to last for many years, creating safe play areas while looking good.
One council benefitting from the longevity of our playground fencing is BCP Council (Bournemouth, Christchurch, and Poole) where our Timber Playtime® fencing has outlived the play facilities within the play parks a number of times over. Read the case study.
Related Products
Jacksons Fencing have a large range of related products, all complete with our 25 year guarantee. If you cannot find the item you are looking for, please do not hesitate to call our friendly sales team.