Acoustic Barrier Reduces Rail Noise For Local Residents
Project Overview
Location
Northern England
Date Complete
2016
Sector
Transport
Challenge
The UK operation of one of the largest global enterprises in integrated and diversified railway transit system services identified the requirement for a new, strategically located premises in the North of England to provide maintenance and repair services for freight locomotives.
The multi-million-pound facility was to be developed as an extension to existing rail track infrastructure, however, its ideal placement would be directly opposite an established residential housing estate.
The brief from the client was to install a line of acoustic fencing alongside the new spur as part of the measures to reduce the migration of noise to nearby properties, which were in places situated less than 10m from the new rail track.
Jacksons Fencing was selected to design, manufacture and install a run of acoustic barriers parallel to the new track and over a 15m soil bund to achieve an effective height of 4.5m.

Rated to BS EN 1793-2 and featuring a unique interlocking timber construction and additional noise absorptive layer, the proven Jakoustic® Absorptive barrier system presented itself as the ideal choice to deliver the noise reduction performance specified.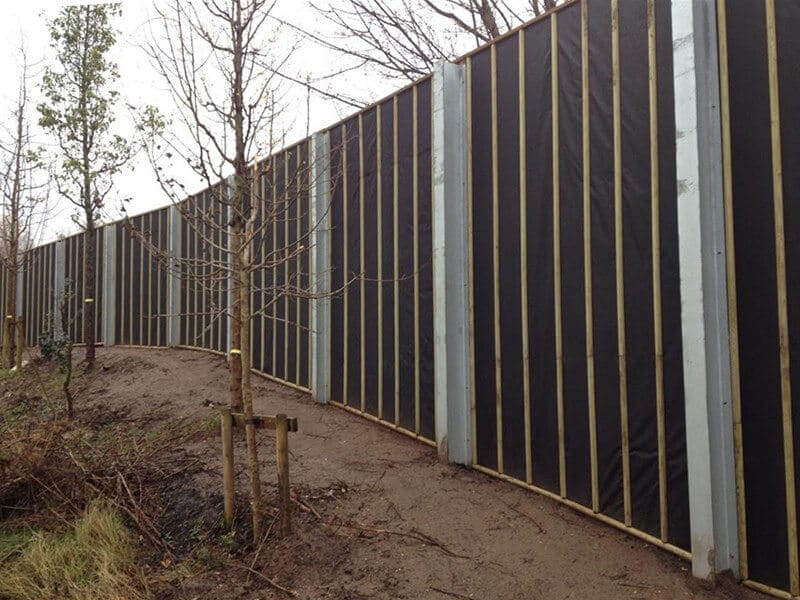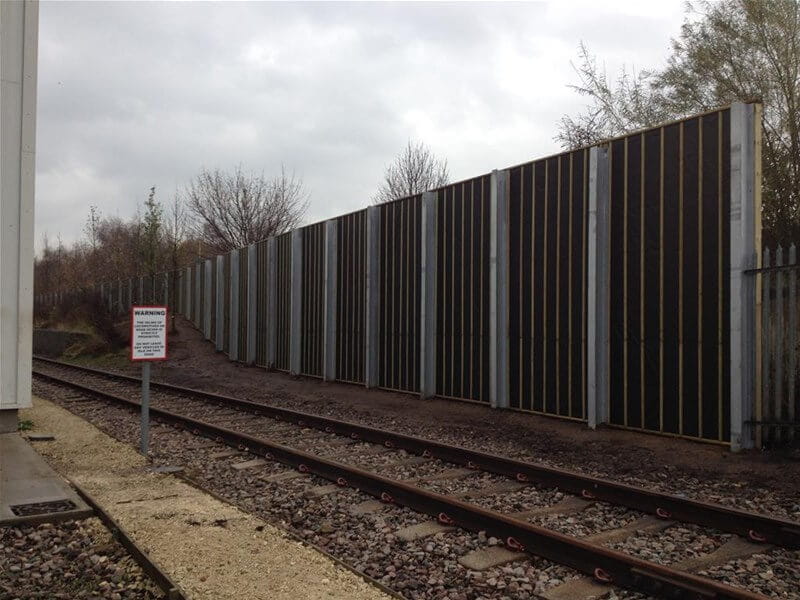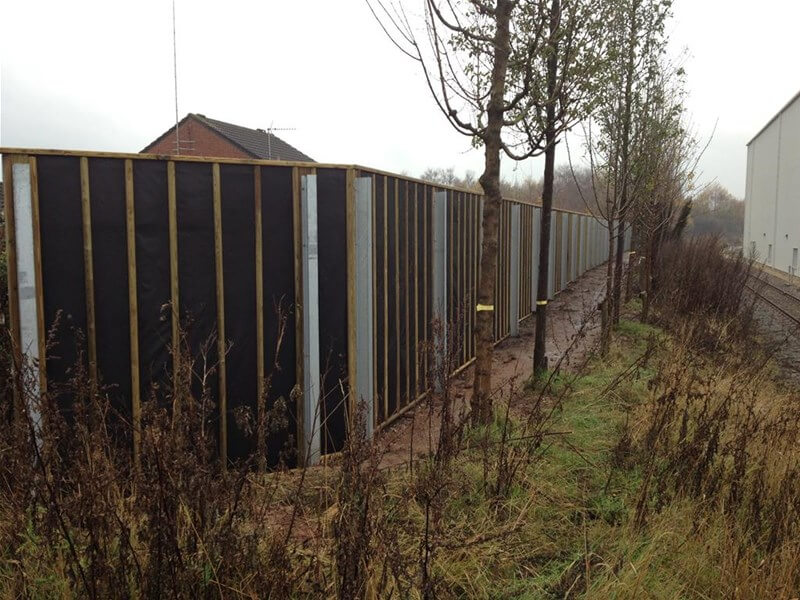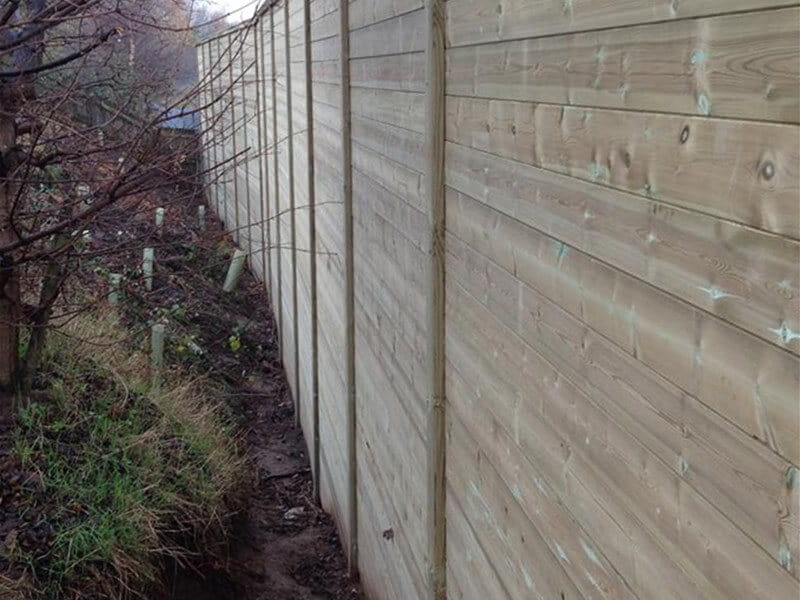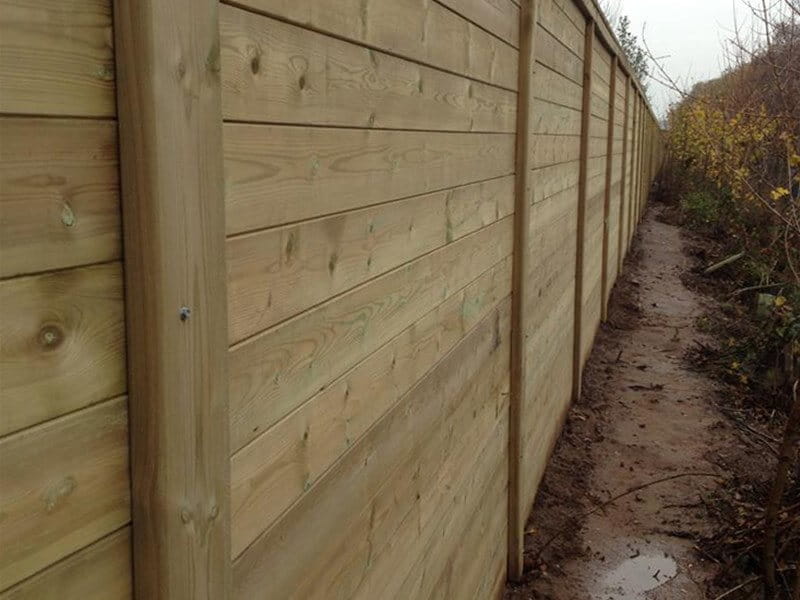 Solution
In theory the acoustic solution was simple, however the logistics challenge of transporting materials to the site called for an agile and coordinated approach to reduce manual handling. The solution employed by the contracts team at Jacksons Fencing was to use a Road-Railer to shuttle materials directly from the depot to various points along the site in order to keep the gangs of fence installers supplied and working safely at maximum efficiency.
The 96m run of Jakoustic® Absorptive acoustic barrier installed achieves a minimum of 15.0 dB reduction in noise from the site and its performance and completion of the project ahead of schedule were both greatly appreciated by local residents.
Ready to find out more?
To discuss your requirements please call us or fill out the form below and someone from our sales team will be in contact with your quote shortly.
Request A Quote
Related Products
Find related products for your order. If you cannot find the item you are looking for, please do not hesitate to call our friendly sales team.