Acoustic Fencing Reduces Noise At New Housing Development
Project Overview
Client Type
Persimmon Homes
Location
Harbledown, Kent
Date Complete
2018
Sector
Housing
Challenge
Limes Place is a modern collection of 19 family homes, situated in Upper Harbledown, on the outskirts of Canterbury. The new Persimmon Homes development features a range of three, four and five bedroom detached houses priced between £377,000-550,000.
While the surrounding area is encompassed by rural farmland and rustic woodland, it is also situated close to the busy A2 carriageway which regularly experiences heavy traffic heading to and from Dover and the M2 motorway, generating unwelcomed levels of noise pollution for existing and prospective residents.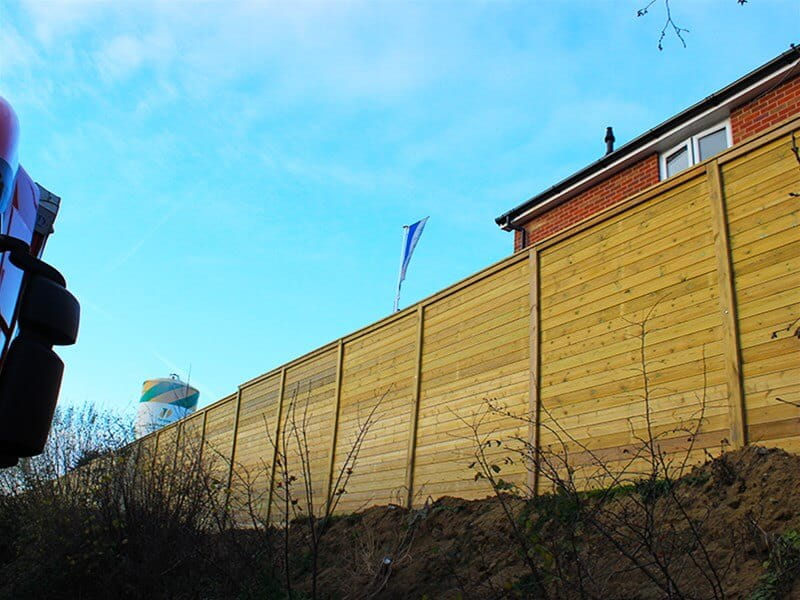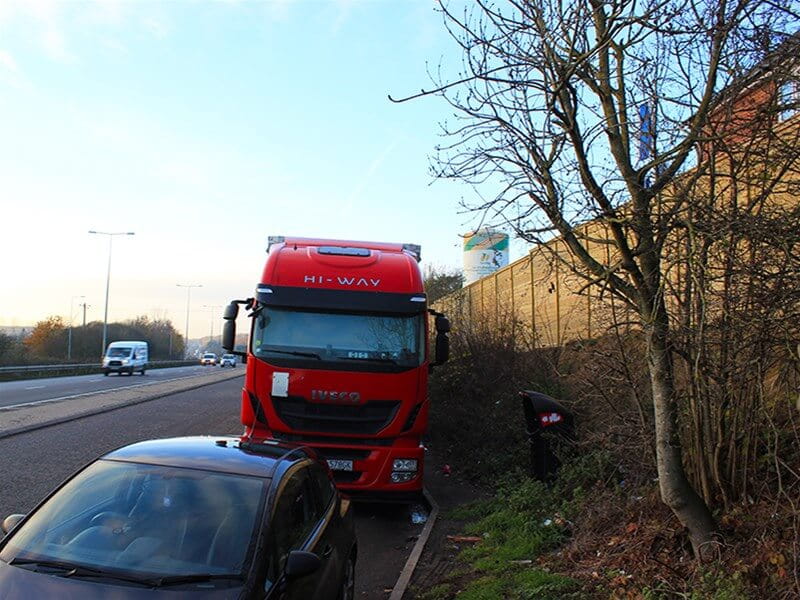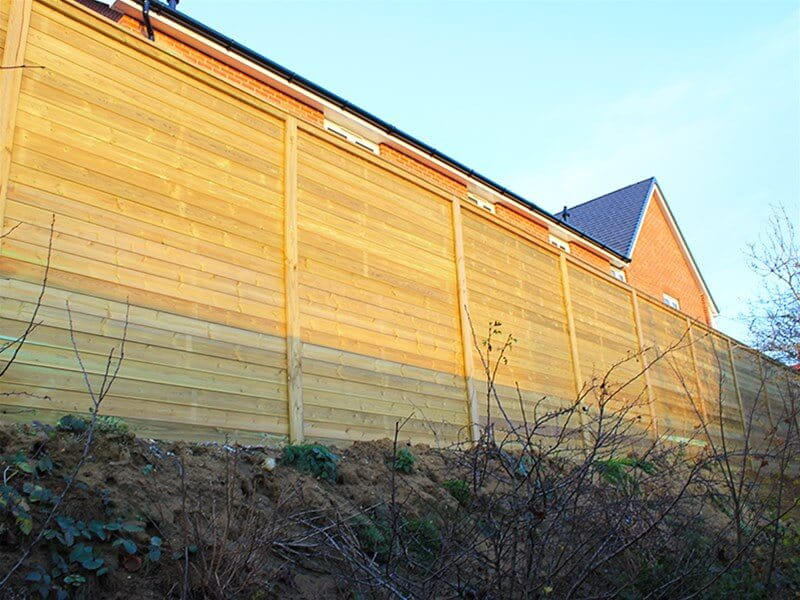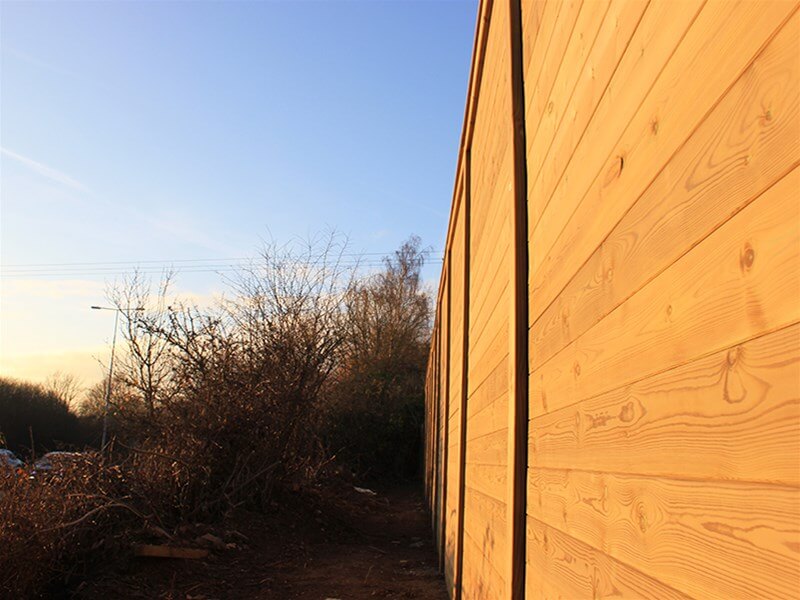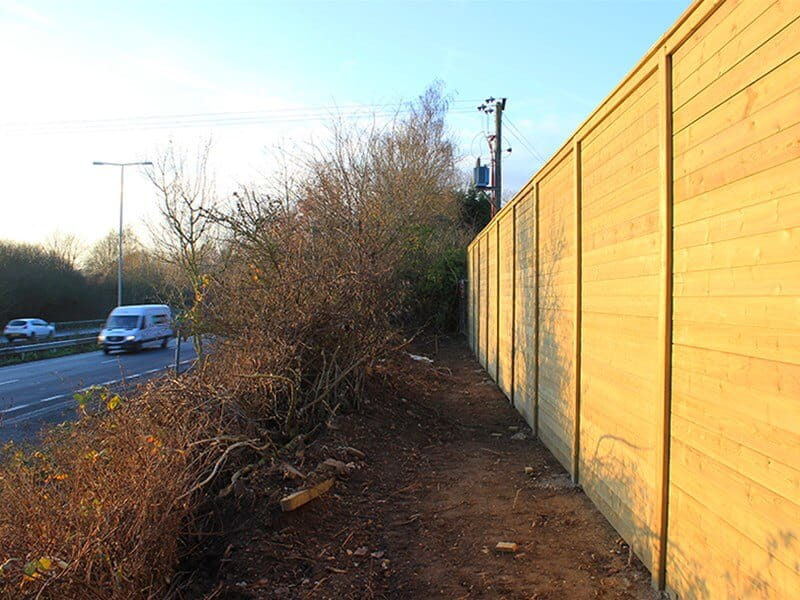 Solution
120m of 3m high Jakoustic® Reflective was installed at the rear of the residential development. The fencing borders the bank of a lay-by commonly occupied by heavy goods vehicles on the A2, providing a barrier which successfully mitigates both noise and visual pollution. This was achieved through the height of the barrier and by positioning it as close to the noise source (A2) as possible to ensure optimum performance, with noise from passing traffic reflecting off the face of the barrier rather than through or over it.
In addition to reducing noise and light pollution, the natural timber design encapsulates the landscape of the local area, allowing residents to enjoy the benefits of residing in a natural countryside setting without disruption.
Key Jakoustic® Reflective features include:
34mm thick "V" boards which help to reduce noise by up to 28dB*
An attractive timber structure with anti climb design and providing high privacy
25 year Jakcure® timber guarantee.
*Jakoustic® barrier certified laboratory results: Rating according to BS EN 1793-2:1998 Category = B3 Laboratory sound reduction 28 dB Superficial mass 25kg/m
Ready to find out more?
To discuss your requirements please call us or fill out the form below and someone from our sales team will be in contact with your quote shortly.
Request A Quote
Related Products
Find related products for your order. If you cannot find the item you are looking for, please do not hesitate to call our friendly sales team.