Providing demarcation and access control for warehouse
Project Overview
Location
Waterlooville, Hampshire
Date Complete
2020
Sector
Commercial
Background
Waterlooville, a market town in Hampshire, is popular for its easy access to plenty of countryside and open landscape. Hampshire is of national significance for its built, natural and historic environment, which should be considered throughout any construction project, while enabling economic development and growth. Hampshire County Council state that the importance of the landscape must be understood and valued when considering planning, design, and management issues.
A warehouse situated in Waterlooville required some additional security around the site to stop cars from driving across the open site layout and damaging the grass verges. To satisfy the requirements of local planning regulations, the company opted for timber demarcation fencing and a simple access control measure to improve site security and deter people from driving or walking across the site.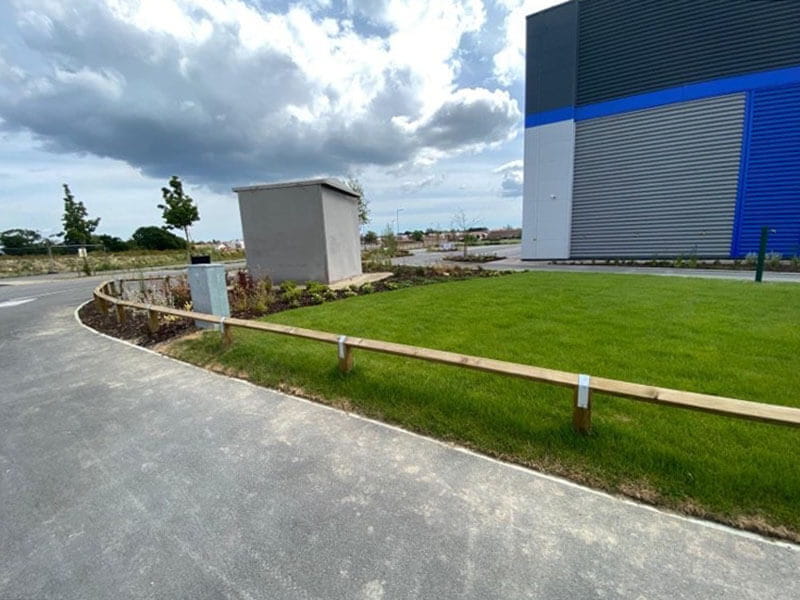 Timber knee rail fencing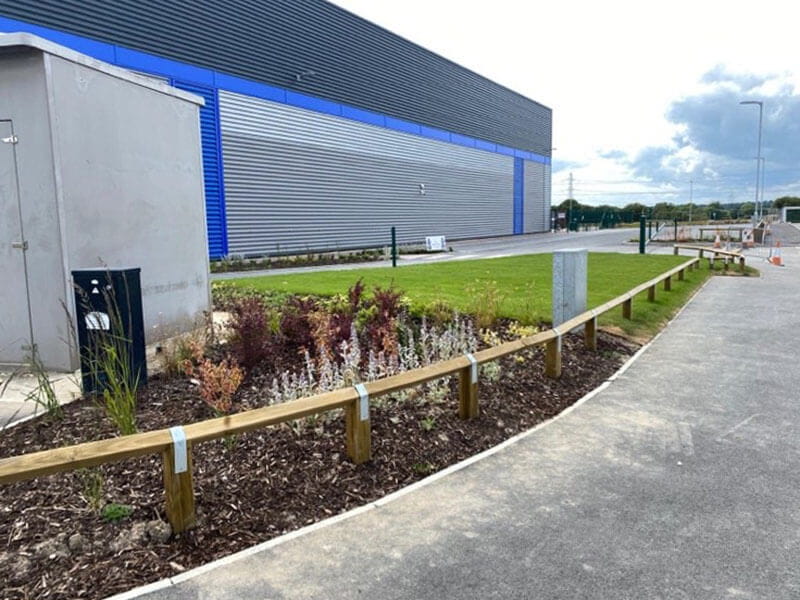 Knee rail fencing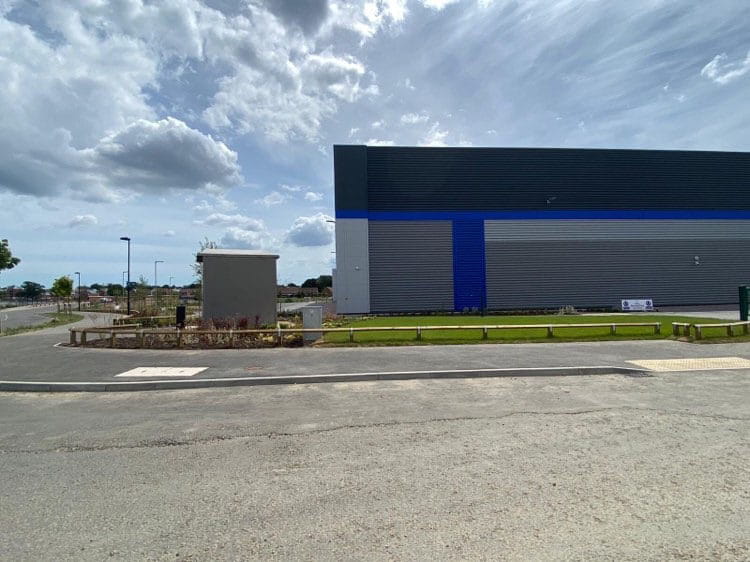 Knee rail fencing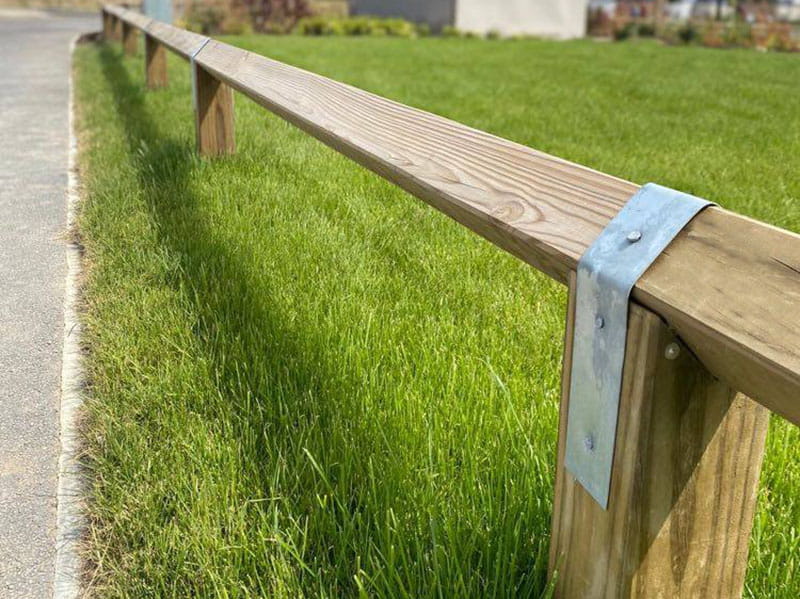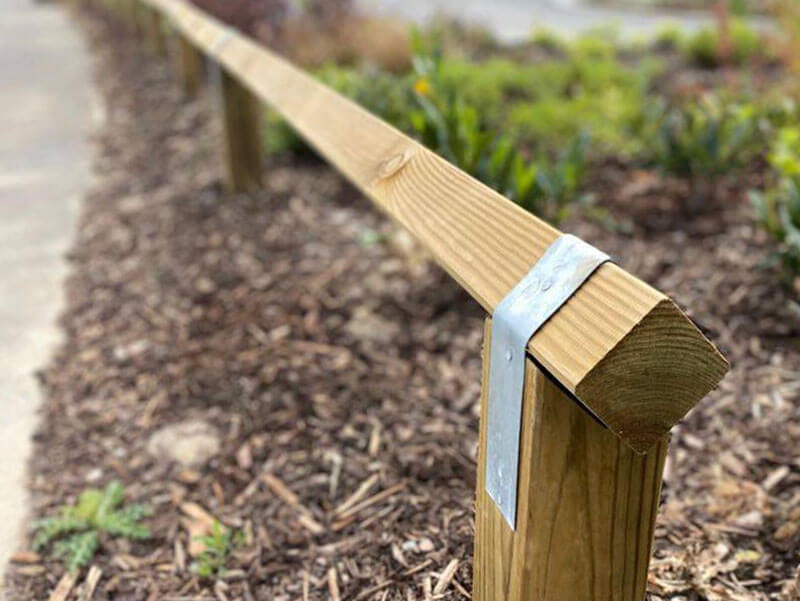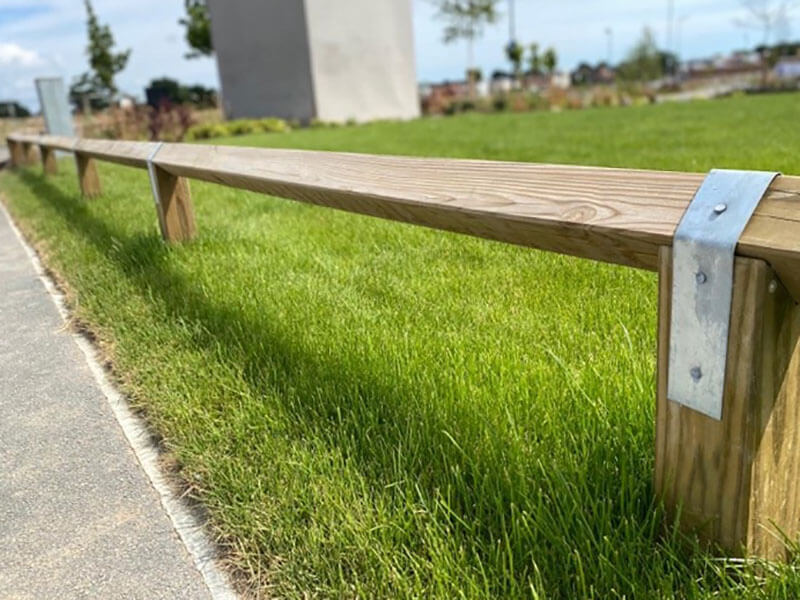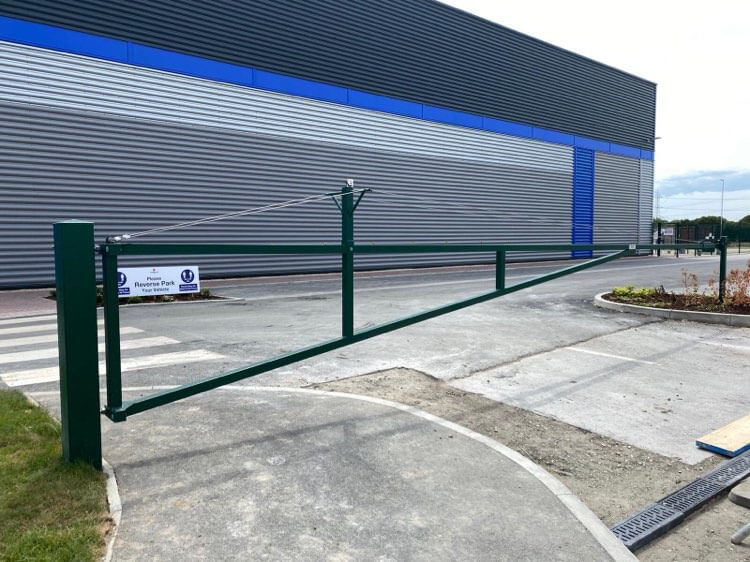 Warden Swing Barrier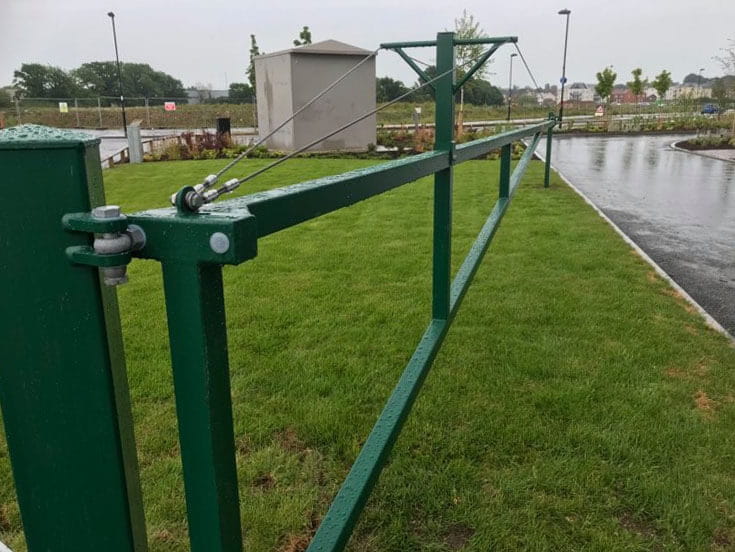 Warden Swing Barrier PPC Green
Solution
Garden Escapes Landscaping Ltd was contacted to provide a quote for the project, and as one our Approved Installers, recommended our products for their quality design and build, 25 year guarantee and attractive aesthetics that would complement the surrounding area well. The client opted for our timber knee rail fencing, also known as birdsmouth or diamond rail fencing, to create a boundary around the site. Knee rail fencing is commonly installed as an unobtrusive method to deter drivers who may stray from roads and car parks, and discourage pedestrians from walking on planted borders or lawns.
Made from premium, pressure treated timber with galvanised steel straps and stainless steel fixings, the knee rail fencing has a natural aesthetic and will provide a long-lasting, cost-effective demarcation solution for years to come.
To protect the site from unauthorised access, a 9m wide warden swing barrier was installed. Manually operated, the barrier restricts who can enter the site at any given time, and can be held in an open position when necessary. The warden barrier is manufactured from galvanised steel for increased protection against rust, and was provided with an additional green polyester powder coating which provides an extra layer of protection and helps it to blend into the natural environment. The warden swing barrier is also guaranteed for 25 years under our service life guarantee for all steel products.
Ready to find out more?
To discuss your requirements please call us or fill out the form below and someone from our sales team will be in contact with your quote shortly.
Request A Quote
Related Products
Find related products for your order. If you cannot find the item you are looking for, please do not hesitate to call our friendly sales team.