Designing & Implementing Acoustic Fencing with Noise Lowering Properties
Project Overview
Client
Millwood Designer Homes
Location
Ditton, Kent
Date Complete
2017
Sector
Housing
Challenge
To enhance the living experience at the select Orchard Gate development, Millwood Designer Homes was committed to minimising the impact of noise ingress from a nearby dual carriageway and sought a fencing solution which would combine effective noise reduction with perimeter protection while preserving the aesthetic charm of the development.
The 260m long run of fencing was to sit atop of a 1.5m high soil bund and called for a staggered approach to the works. The siting of the noise barrier presented an engineering challenge given the potential exposure to high winds.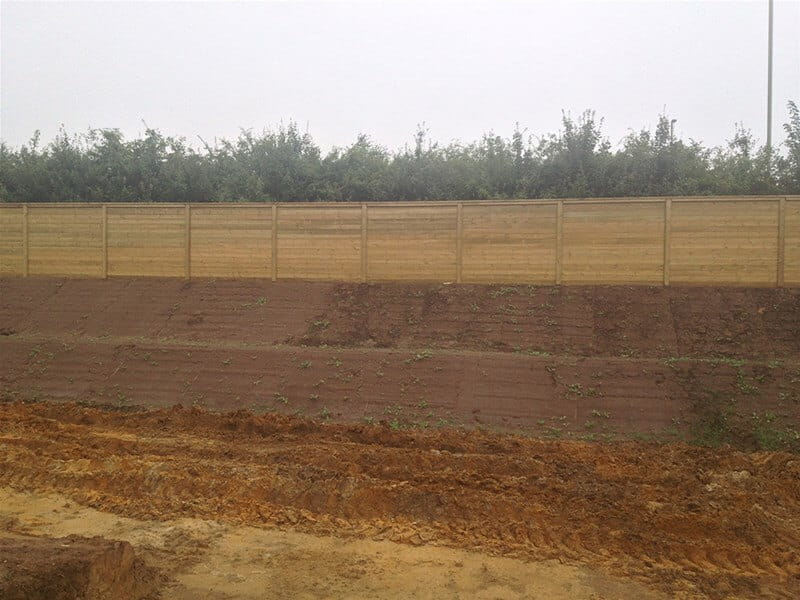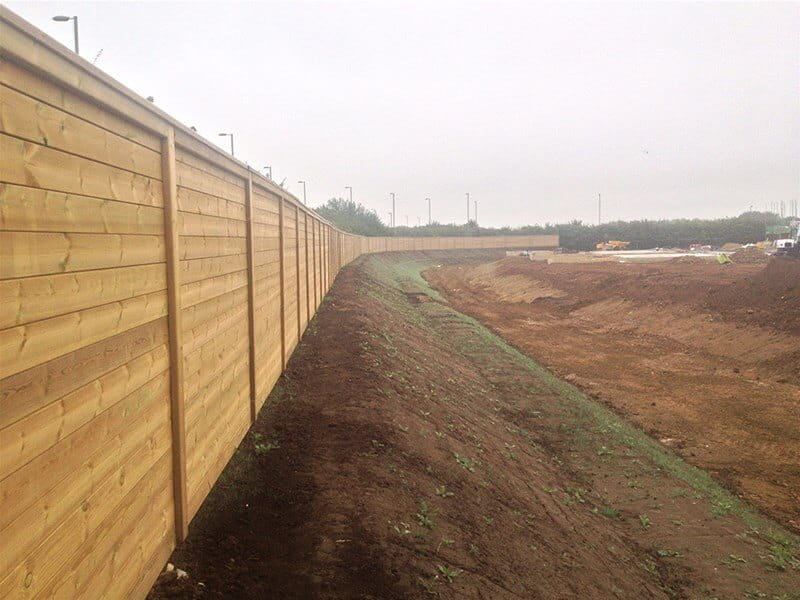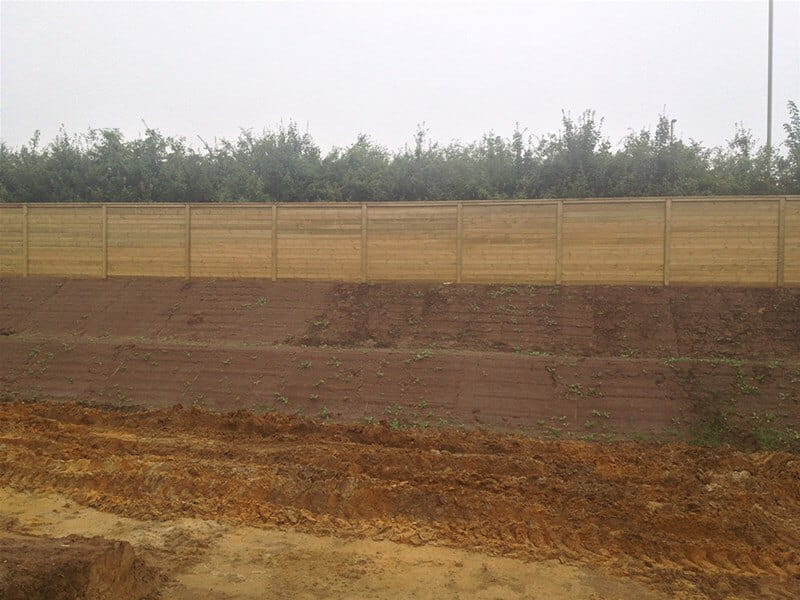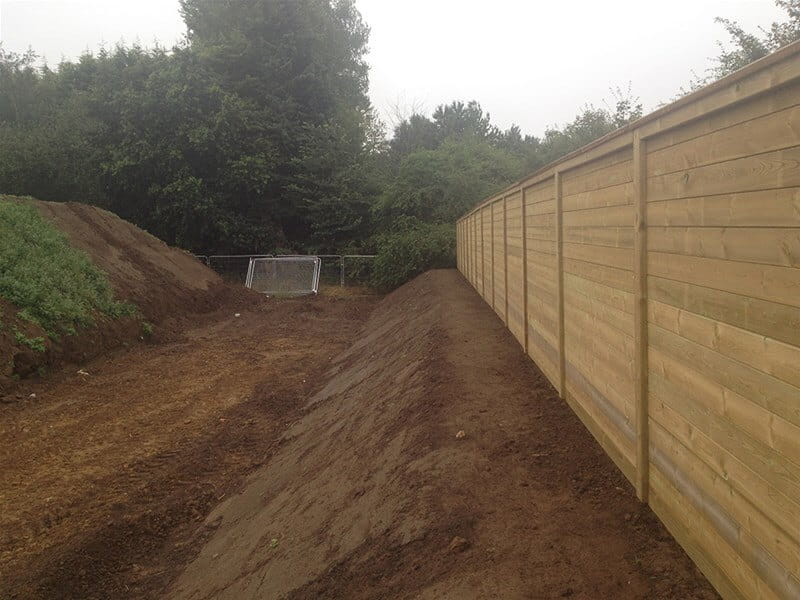 Solution
The Jakoustic® Highway Reflective acoustic barrier selected reflects noise away from the development and employs a special profile that has been specifically developed to locate the timber boards in such a way that eliminates gaps through which sound can easily travel. The design comprises a unique timber 'tuning fork' type post and solid 125 mm boards featuring an interlocking 'vee' coupled with a tongue and groove. Galvanised steel "I" beam posts provide the barrier with the added stability and support to deal with high wind loading situations. The anti-climb and scale design with a totally flat attack face ensures security while Jacksons 25-year Jakcure timber treatment process provides the longevity and sustainability demanded from forward-thinking housing developments.
Ready to find out more?
To discuss your requirements please call us or fill out the form below and someone from our sales team will be in contact with your quote shortly.
Request A Quote