EuroGuard® Flatform provides a safe and secure entrance at Garlinge Primary School
Project Overview
Client Name
Garlinge Primary School
Location
Thanet, Kent
Date Complete
2018
Sector
Education
Background
A primary school in Thanet, Kent has a long term plan to focus on safeguarding. In the 2018 Ofsted report, the school was rated 'good' and pupils said that they feel safe in school, an excellent result for an institution with pupils' welfare at the heart. Almost all parents who responded to a questionnaire agreed that the school keeps their children safe.
The school has undergone substantial development; in 2007, a children's centre was built on site, and since then, three extensions have been constructed, including nine classrooms and an IT suite. Since the expansion, the 550 pupil capacity has increased to over 770. Consequently, there is a higher volume of traffic around the area during school start and finish times, a concern held by residents in the vicinity.
After substantial planning, a Traffic Regulation Order (TRO) was implemented on Caxton road, on which two entrances to the school are located. The new one-way system was necessary to ease the flow of traffic. A condition required by Thanet District Council that proposals for development should include satisfactory provision for the parking of vehicles (including service vehicles). As a result of this, the entrance to the children's centre needed to be expanded to accommodate delivery vehicles and free up space in the car park, along with better access for visitors of the children's centre.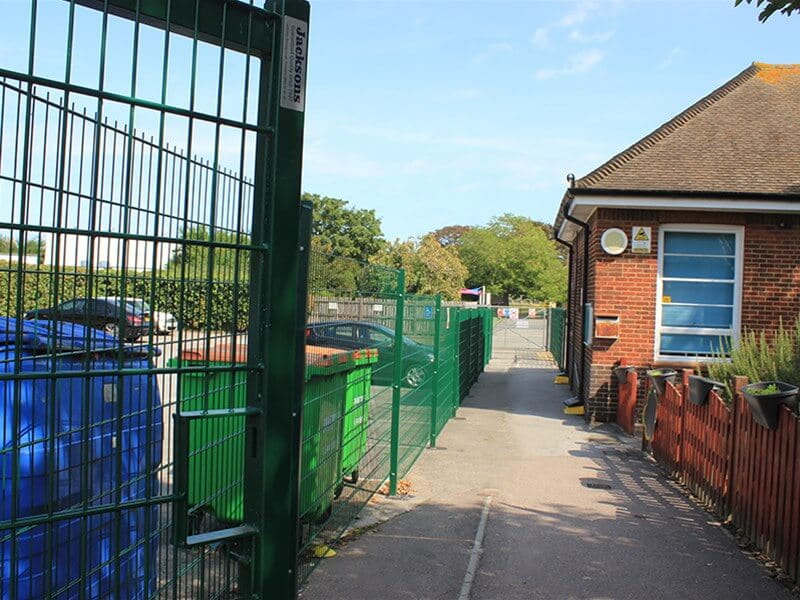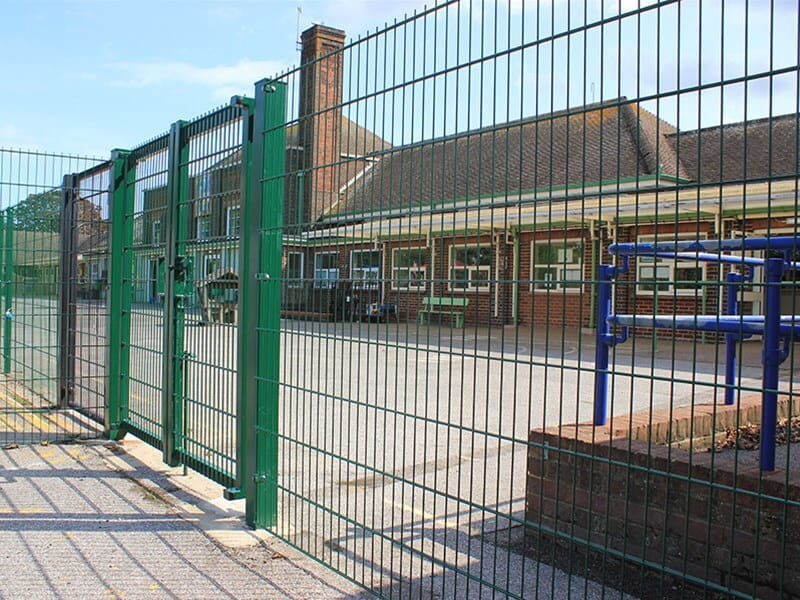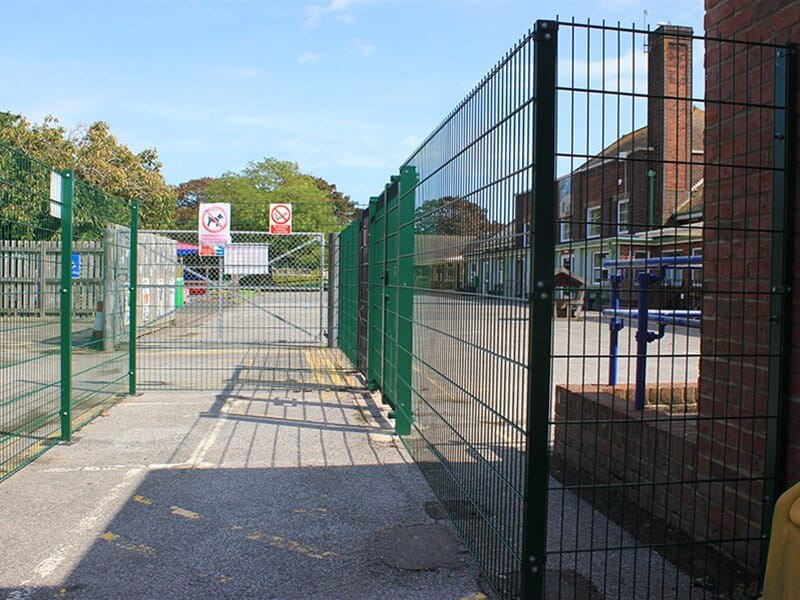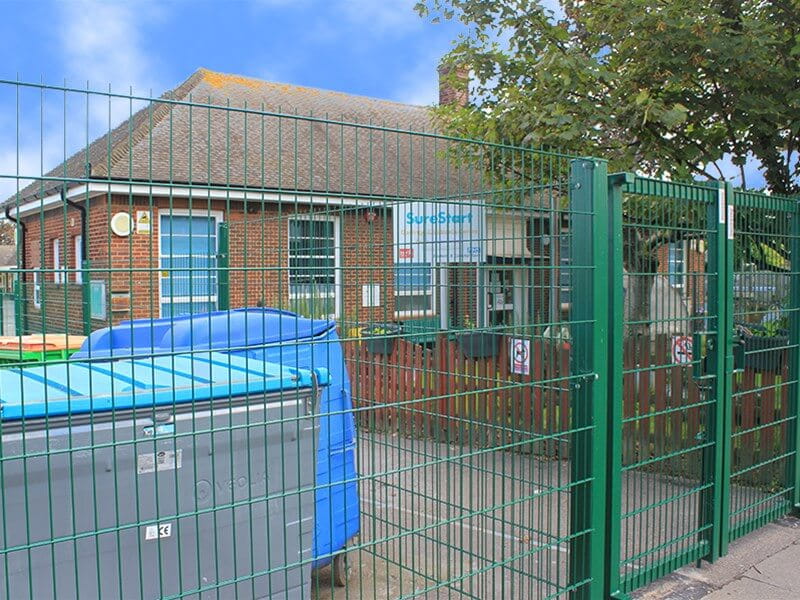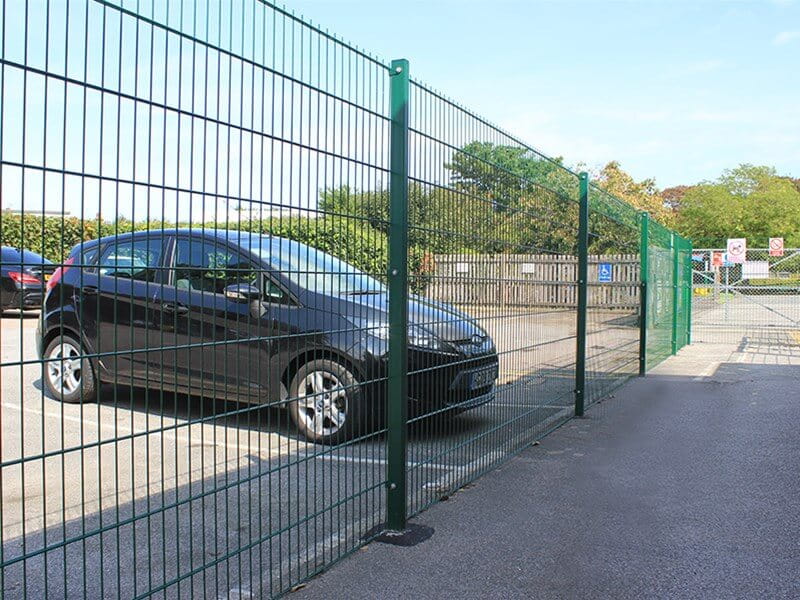 Solution
The existing fencing and gates were removed, and replaced with 45m of 1.83m high EuroGuard® Flatform fencing and 1.8m wide EuroGuard® Flatform Heavy double-leaf gates; installed by Coombs Contractors. This created a wider entrance into the school from Caxton road and secured the playground and adjoining car park. The entrance also leads to the children's centre and the rear of the playground, and the new gates allow for an improved flow of pedestrian traffic and also benefit customers with wheelchairs and pushchairs. They also provide easier access for delivery vehicles, which formerly caused congestion in the road. This type of welded mesh fencing is ideal for schools, where durability, aesthetics and security are important. The design allows high visibility into and from the school which means suspicious activity can be easily detected, and additionally, the posts can be customised to mount CCTV cameras or lighting for increased surveillance.
EuroGuard® Flatform comes with our 25 year service life guarantee, so staff and parents can be confident that their children and pupils will be safe and secure at school for years to come.
Ready to find out more?
To discuss your requirements please call us or fill out the form below and someone from our sales team will be in contact with your quote shortly.
Request A Quote
Related Products
Find related products for your order. If you cannot find the item you are looking for, please do not hesitate to call our friendly sales team.