Perimeter Security Around Train Stations
Project Overview
Location
London
Date Complete
2015
Sector
Transport
Background
Rail usage in Britain has steadily increased over the last ten years, with recent figures showing a 7.3% increase in the number of passenger journeys which now stands at an incredible 385.2 million per year (source: Office of Rail Regulation – ORR, 2013- 14 Q1). This enhanced level of rail traffic also highlights the requirement for a renewed focus on physical security as part of the overall security architecture for a railway station. The increase in passenger numbers, whilst delivering improved revenue figures, brings with it a plethora of potential security issues.
Large crowds populating the platforms will give rise to concerns for passenger safety and stations will need to take steps to segregate pedestrians not just from the track but also from any walkways / roads running parallel to the platform. Stringent perimeter security / access control measures should be adopted to prevent rail passengers or indeed trespassers from taking any short cuts onto the main platform.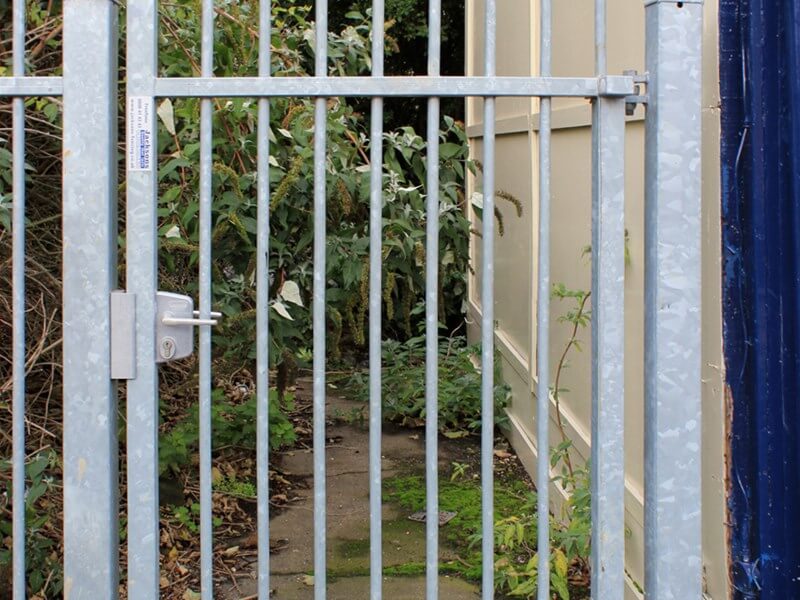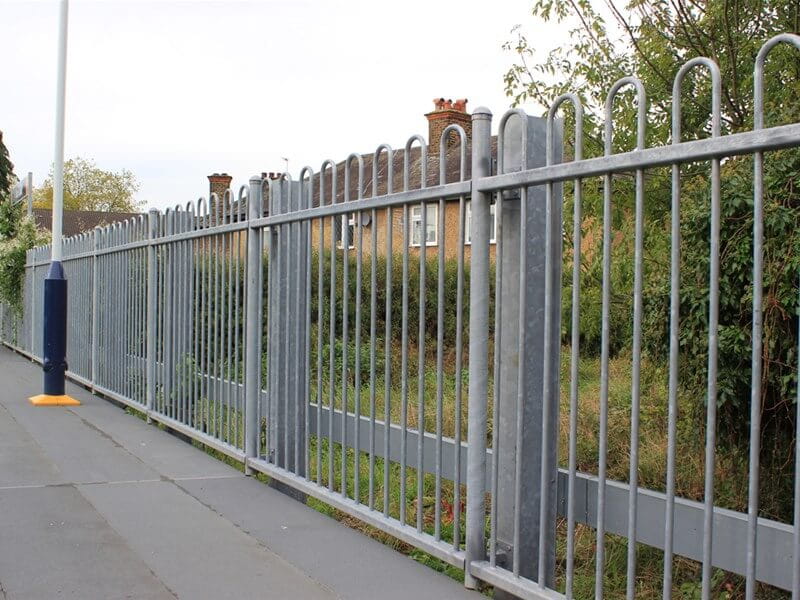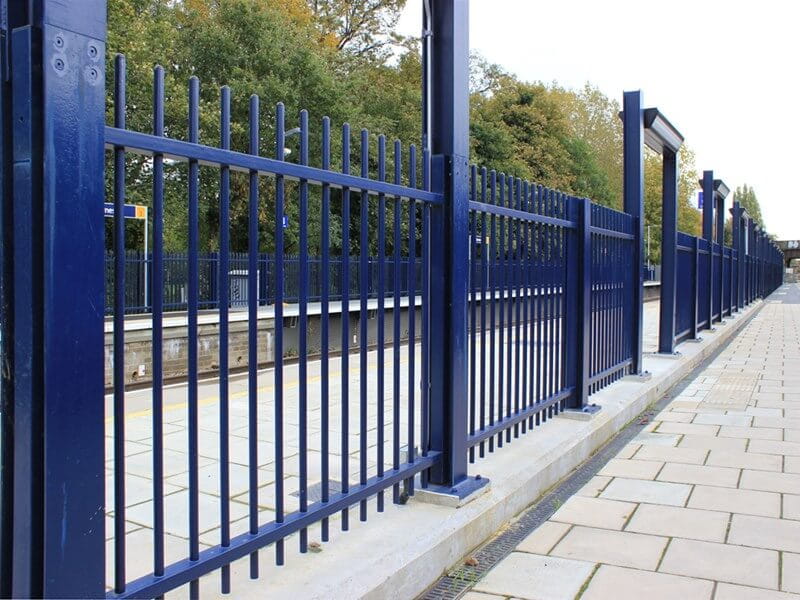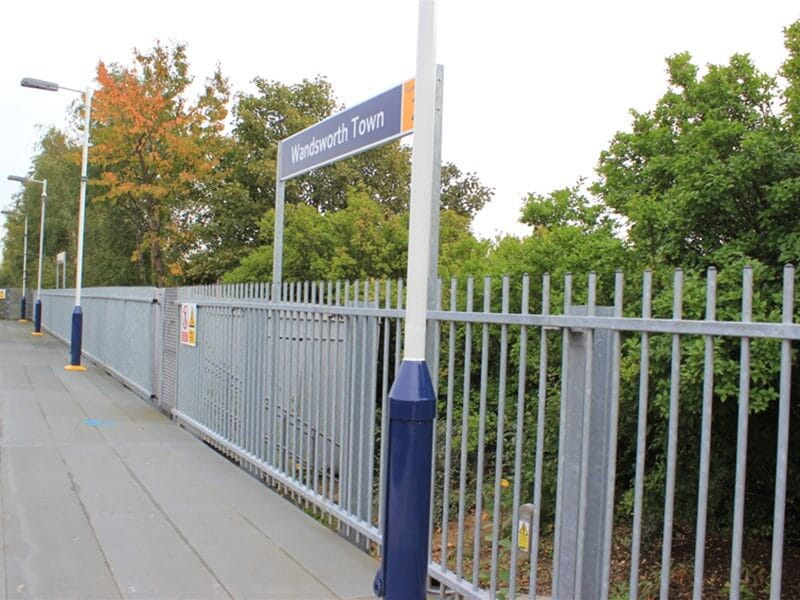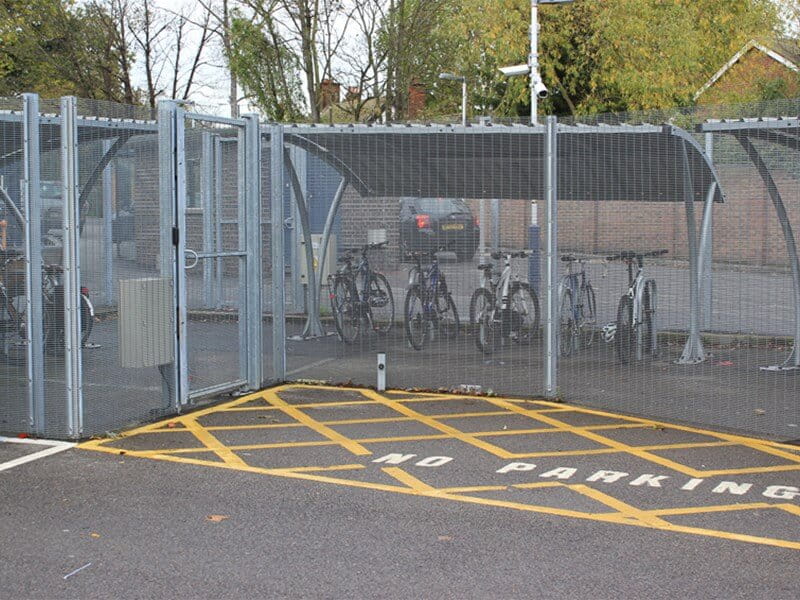 Solution
Without the appropriate constraints in place, this could lead to loss of revenue for the station and / or a heightened risk of acts of vandalism / theft. Fare evasion represents a major issue for any rail service provider and it is often difficult to police. But this problem is even more acute when the general public's personal finances are under pressure, especially when the only form of protection could potentially be a low timber fence. The need for tighter physical security measures must be balanced with a responsibility for the safety of the fare evader and a need to deliver an attractive (rather than Fort Knox style) ambient setting for the law abiding fare paying customers. Jacksons' galvanised steel round pale Barbican Imperial security fencing and gates are a regular feature at a number of railway locations across the country. The welded pale through- rail construction offers a seamless concealed rail to post fixing which prevents the removal / forcing of any rivets or palings to force an entry.
On a practical note, if the station site includes sloping ground, the panels can be manufactured to accommodate the change in gradient. Inherently strong and benefitting from an anti-climb design, this fence offers a robust and long lasting boundary solution. The steel railings can even be powder coated in a choice of colours to suit the local station landscape or the rail network provider's corporate identity.
For a slightly less imposing choice of steel fencing Jacksons' Bow Top fencing and gates is a highly versatile but equally durable option. The tubular steel pales are lighter than traditional solid steel but immensely strong and as per the Barbican fencing, feature a pale-through-rail construction and vandal proof connectors to deliver a heightened standard of security. Bow Top fencing can also accommodate sites which experience sloping ground.
An increase in passengers using the station can often signal a rise in the number of cyclists who require a safe and secure area to store their bicycles until required for the homeward journey. Jacksons' Securi Mesh is a high security welded mesh panel fencing system which is compliant with Home Office specifications and therefore suitable for deterring all but the most professional or determined methods of assault. The panels offer unique vandal and tamper proof benefits, whilst the mesh spacing conforms to anti trap building regulations.
A combination of Securi Mesh panels and a single or double leaf gate provides the ultimate protection for desirable / valuable items such as bicycles left at the station
Ready to find out more?
To discuss your requirements please call us or fill out the form below and someone from our sales team will be in contact with your quote shortly.
Request A Quote
Related Products
Find related products for your order. If you cannot find the item you are looking for, please do not hesitate to call our friendly sales team.