Playground manufacturer chooses Playtime® Timber fencing for Bognor Regis play park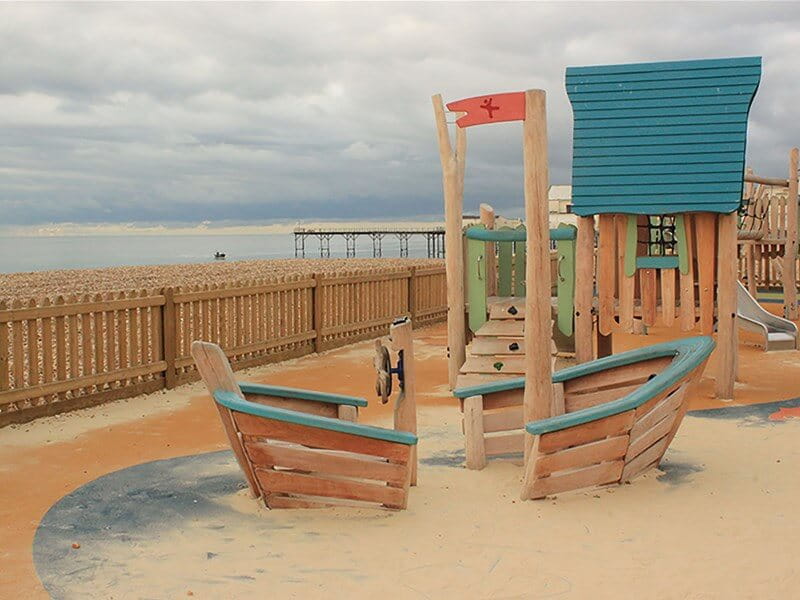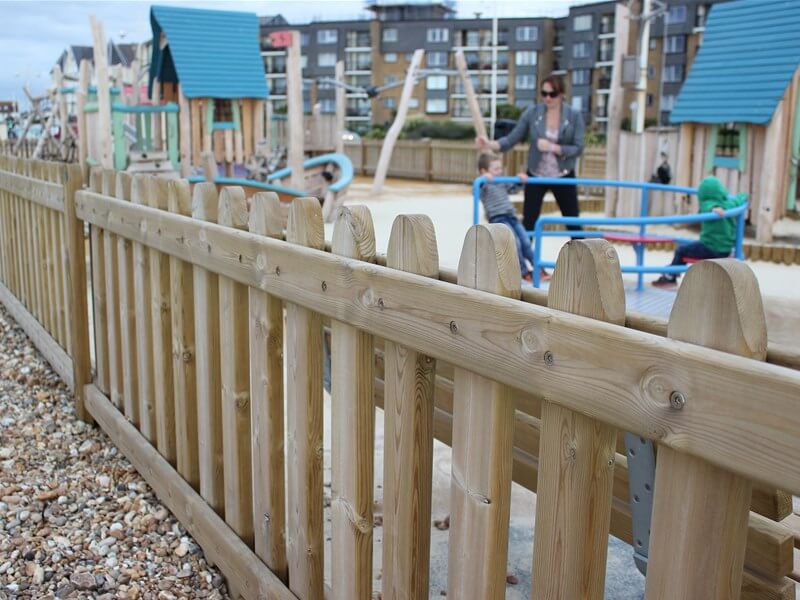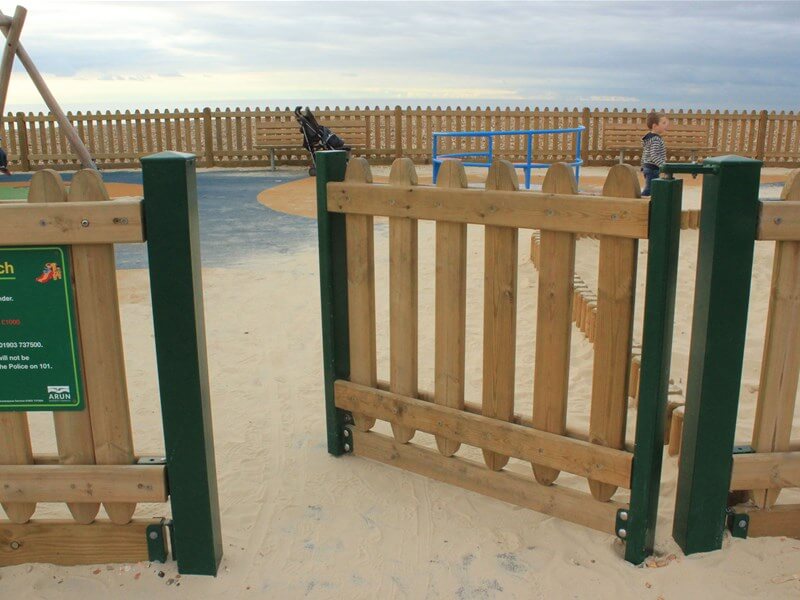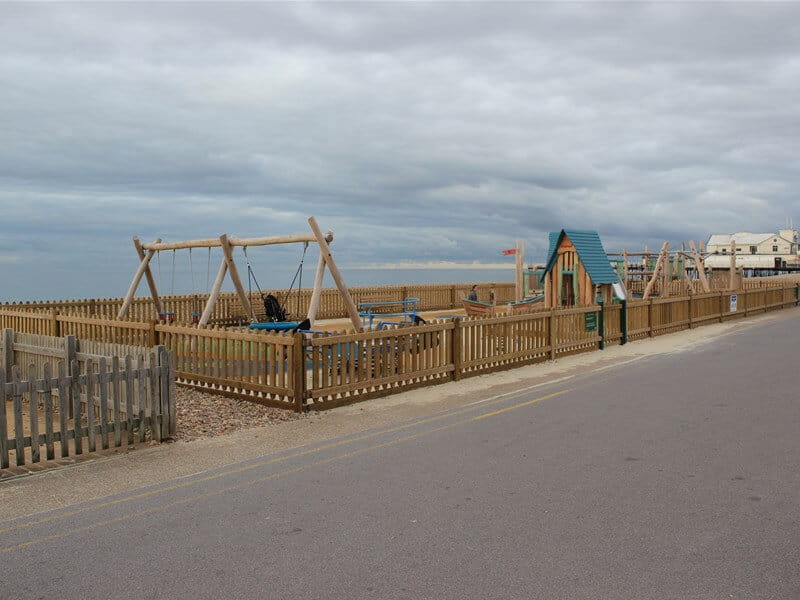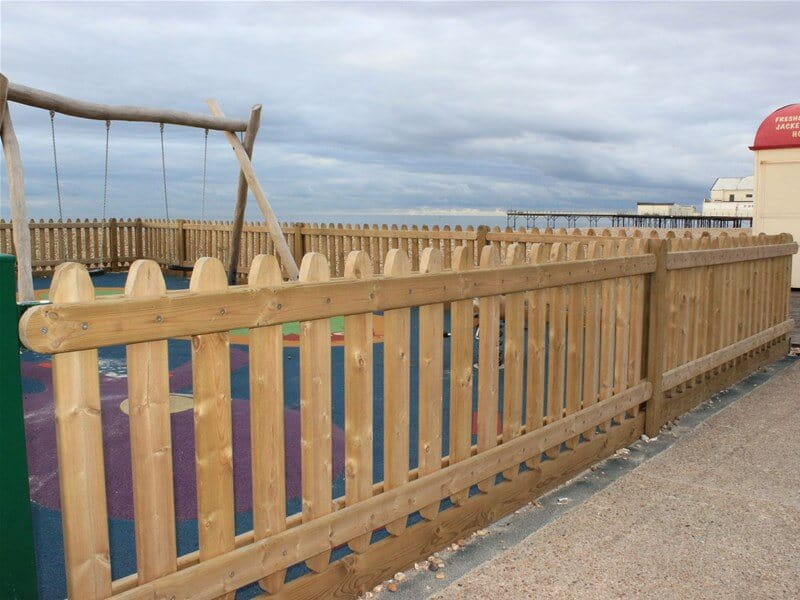 Solution
Jacksons supplied 108m of Playtime® Timber fencing to create a boundary around the perimeter of the playground; creating a defined area for the children to play in. Playtime fencing and gates are perfectly suited for use at playgrounds, nurseries (pre-schools) and primary schools as it creates safe precincts without making people feel isolated. Kompan Ltd also installed two matching single-leaf, self-closing gates with soft-closing hinges. The gates are designed to close automatically, quietly and in a controlled way to reduce the risk of injury, dogs getting into the play area and of course, children wandering out of the safety of the enclosure to the nearby main road and the sea.
Playtime® Timber fencing is a RoSPA approved anti-trap design and its sturdy construction means that it's not only vandal proof, but child-friendly too. All timber used in the construction of Playtime® fencing and gates undergoes our Jakcure® treatment process which protects the wood against rot and insect attack, while the smooth finish means there is minimal risk of splinters.
Jacksons Playtime® is covered by our 25-year Guarantee which means that many of the children using the playground today will be bringing their own children there to play in the future!
Ready to find out more?
To discuss your requirements please call us or fill out the form below and someone from our sales team will be in contact with your quote shortly.
Request A Quote
Related Products
Jacksons Fencing have a large range of related products, all complete with our 25 year guarantee. If you cannot find the item you are looking for, please do not hesitate to call our friendly sales team.