Safe Demarcation for Guildford Spectrum Sports Complex
Project Overview
Location
Guildford, Surrey
Date Complete
2019
Sector
Sports and Recreation
Background
Taking two years to build and costing £28million, Guildford Spectrum Leisure Complex first opened in 1993, and is still unrivalled today in the services it houses all under one roof. Providing first class facilities for ice skating, swimming, tenpin bowling, health and fitness, and sports and athletics, the centre caters for over 1.7 million visitors per year, including the residents of Guildford, tourists, and participants and spectators of sporting and other events that take place each year.
In 2015, works started to refurbish the football pitch, running track and gym as part of a £250k development. The athletics stadium is home to Guildford and Godalming Athletics Club and has an international standard 400 metre all weather track with eight lanes, and a capacity for 800 spectators. In the centre of the athletics track is a full sized, floodlit grass football pitch, home to Guildford City Football Club.
The works carried out involved resurfacing the track and reinstating the pitch to a high standard for league football.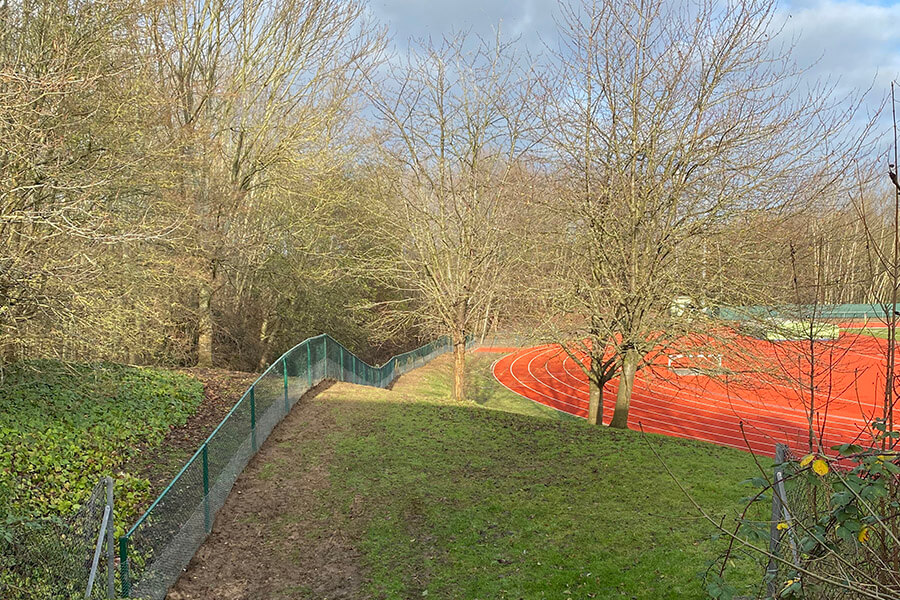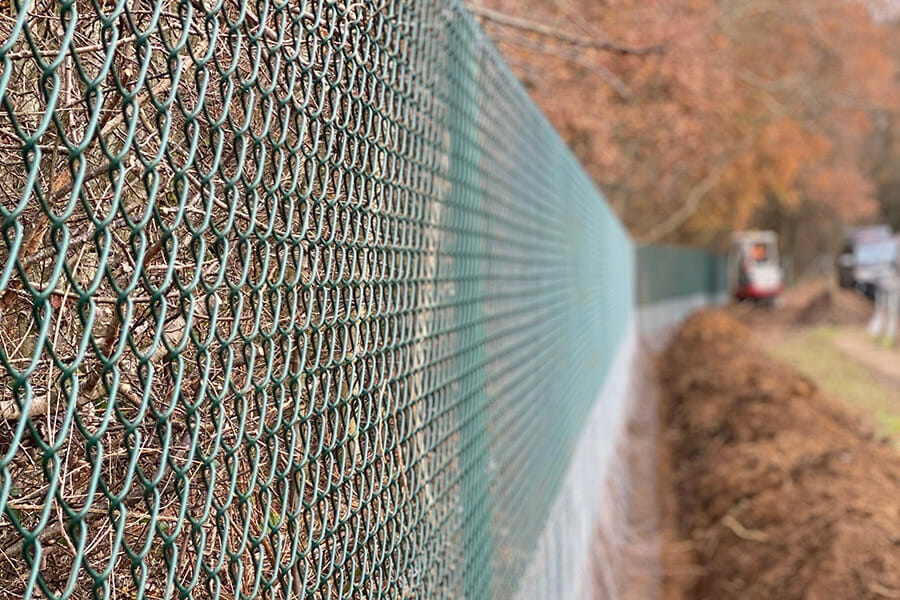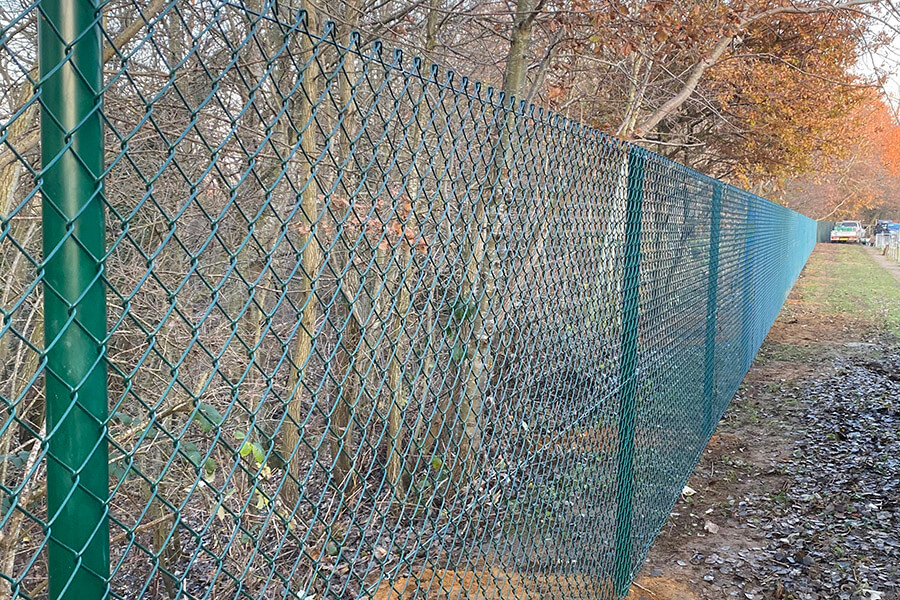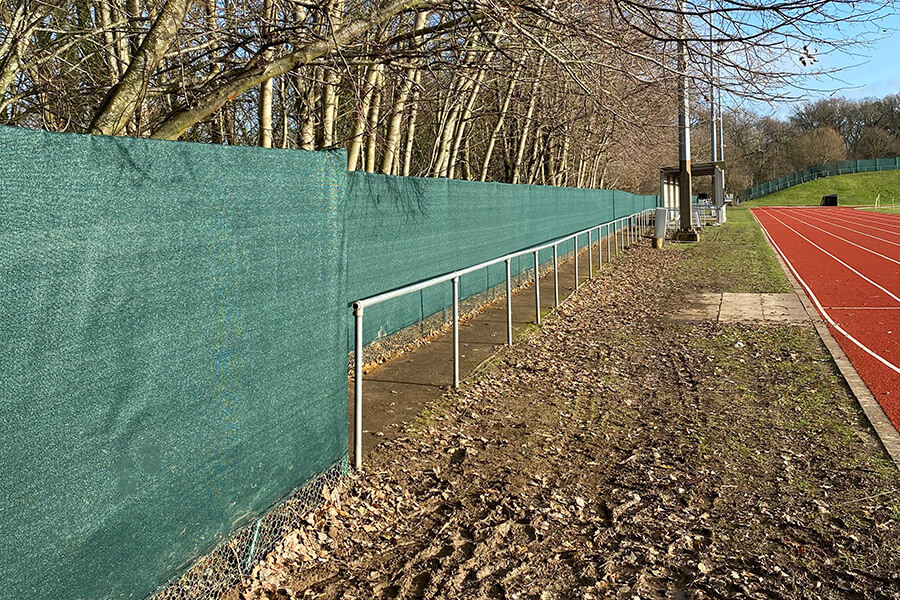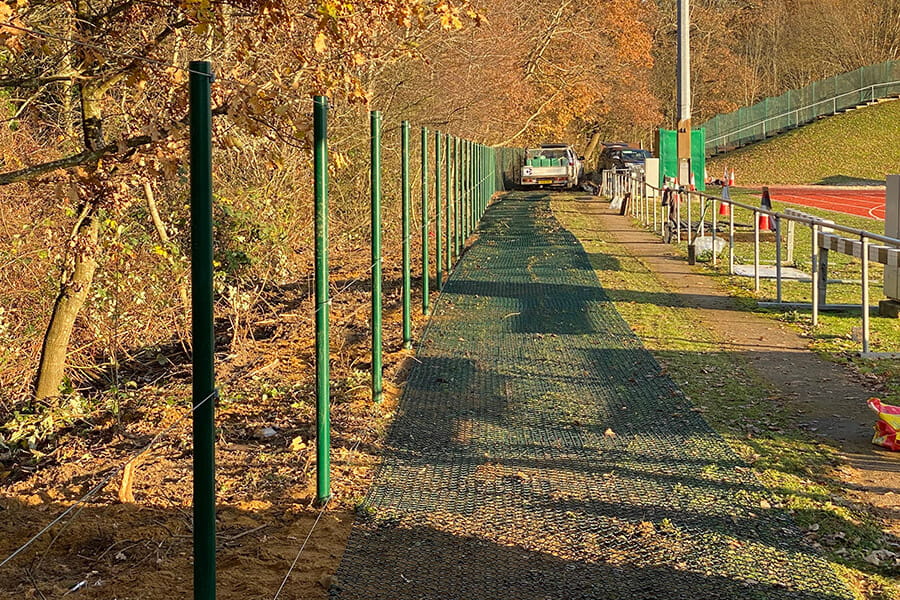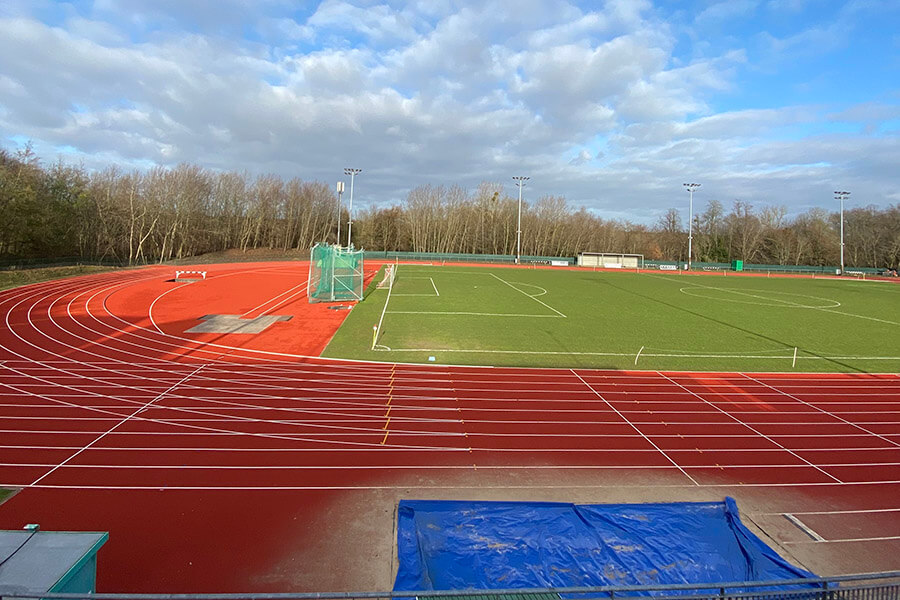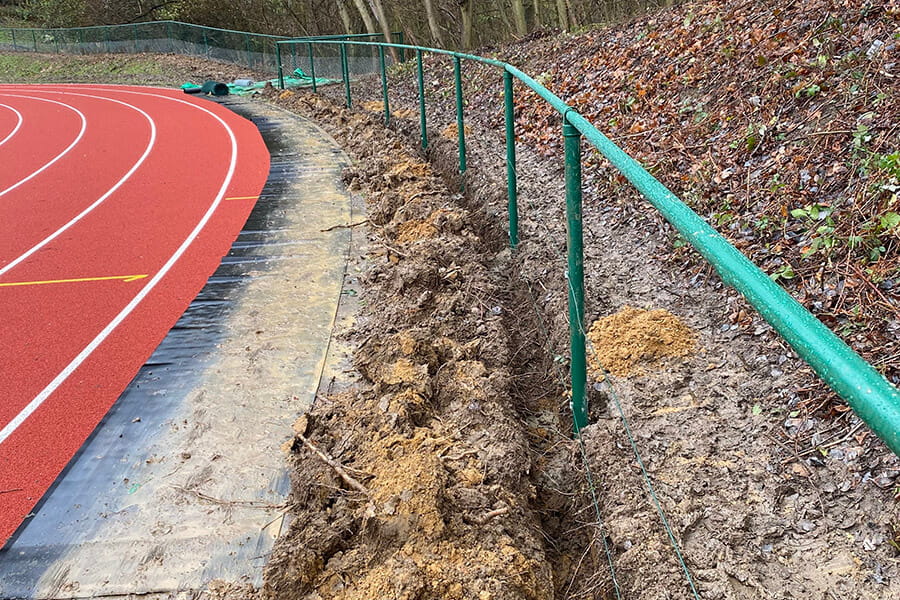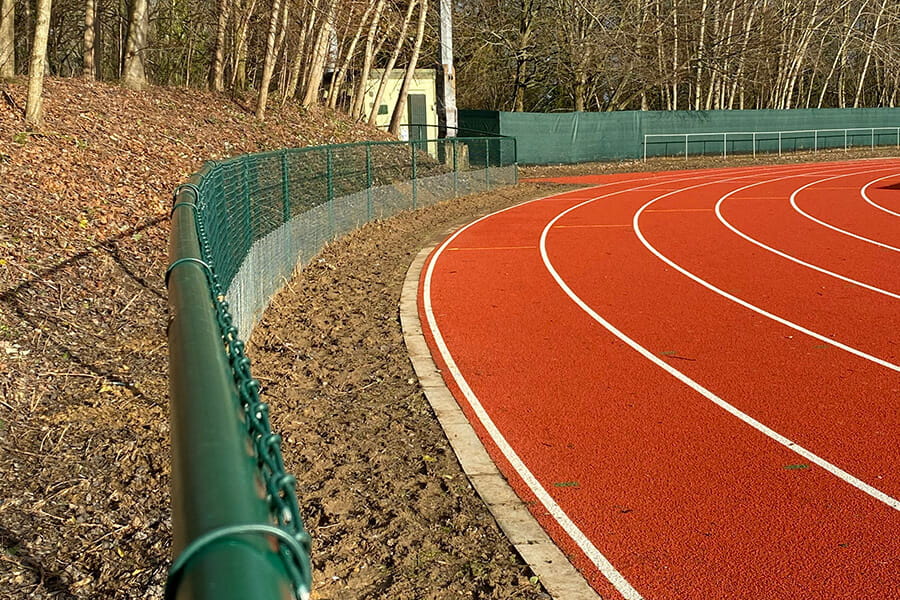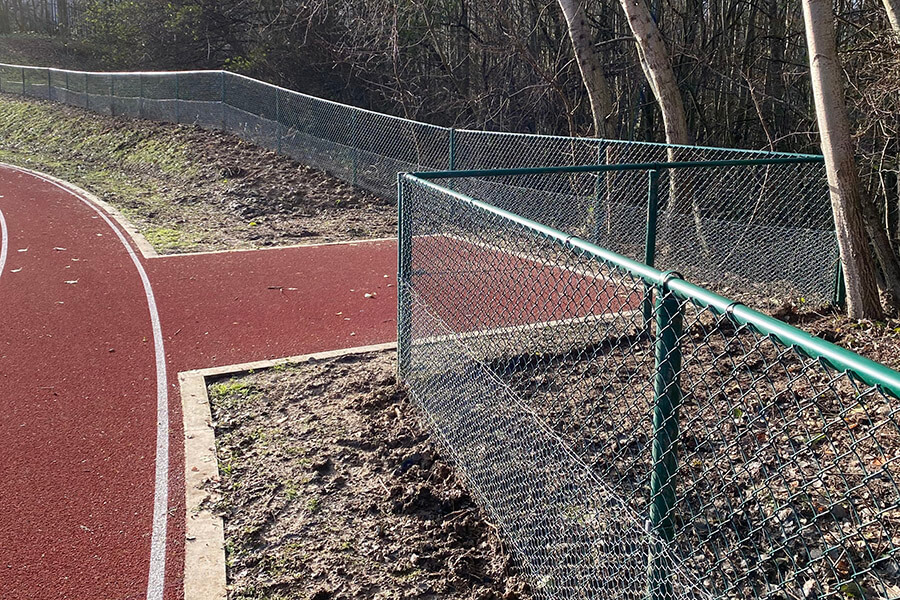 Solution
Situated on the outskirts of the historical market town of Guildford in an area known as Stoke Park, the 26 acre site is within easy reach of the A3 that links London with Portsmouth. With the athletics track and pitch being located close to the busy trunk road, it was necessary to include boundary fencing in the refurbishment to deter people from wandering away from the spectator area towards the road, and also to protect the wildlife in the park. Our chain link fencing was chosen to demarcate a safe perimeter around the area of woodland between the road and track.
Based just outside of Guildford, our Approved Installer Countryside Contracts was well positioned to take on the project having previously completed many commercial projects for local authorities. Our chain link fencing was chosen to demarcate a safe perimeter around the track bordering the woodland. Two of our Tubular Fencing Systems were chosen: System 1 and System 3 to complete the job. Along the main viewing area, 176 metres of System 1 were installed at 1.8m high. The system comprises of steel posts with straining posts and struts without a top rail, offering a simple and unobtrusive fence that indicates out of bounds areas. Around the rest of the track, 100 metres of System 3 were installed at 1.2m high. This system consists of heavy duty posts and a top rail, maintaining its strength and rigidity should it be climbed over. Being of a tubular construction, the top rail is lightweight and does not sag over time, ensuring a strong, aesthetically pleasing fence for years to come.
With its open diamond pattern design, Chain Link is a popular fence style that offers an inexpensive way of creating a boundary that doesn't block views. The area of woodland around the sports centre can still be enjoyed without risk. All the fencing was galvanised, and polyester powder coated green to blend into the surrounding area.
Ready to find out more?
To discuss your requirements please call us or fill out the form below and someone from our sales team will be in contact with your quote shortly.
Request A Quote
Related Products
Find related products for your order. If you cannot find the item you are looking for, please do not hesitate to call our friendly sales team.