Securing the state of the art Babraham Research Campus
Project Overview
Client Name
Babraham Research Campus
Location
Cambridge, Cambridgeshire
Date Complete
2015
Sector
Commercial
Challenge
Developed as a state-of-the-art campus supporting early-stage bioscience enterprise, the Babraham Research Campus plays host to over 60 companies. The recent addition of laboratories and associated facilities created a requirement for fencing and gates to secure these new areas and the assets within. The brief was simple - to provide a secure compound which meets the operational and logistical needs of the site while maintaining a welcoming facade, befitting a leading bioscience campus.
Jacksons Fencing were asked to propose fencing and access solutions for the campus wide expansion programme and in 2015, completed the installation of 54m x 2.5m high EuroGuard
®
Combi (steel mesh and timber combination security fencing system) and Tubular System 1 Chain Link fencing to house the critical air conditioning and power generation units.
The key challenge was not the design, manufacture and delivery of the fencing and gates, but rather the need to plan the installation of the fence posts and fencing panels carefully to avoid the extensive and complex underground pipe network housing electrical and other essential services.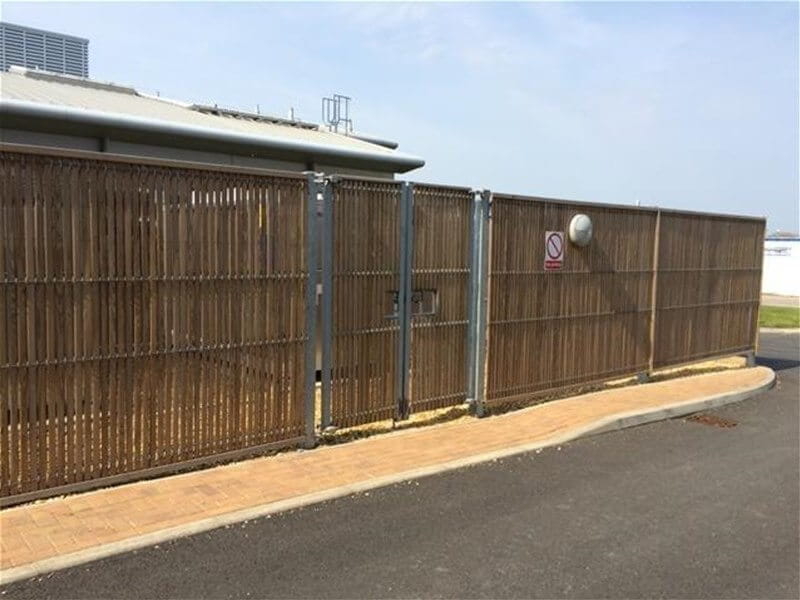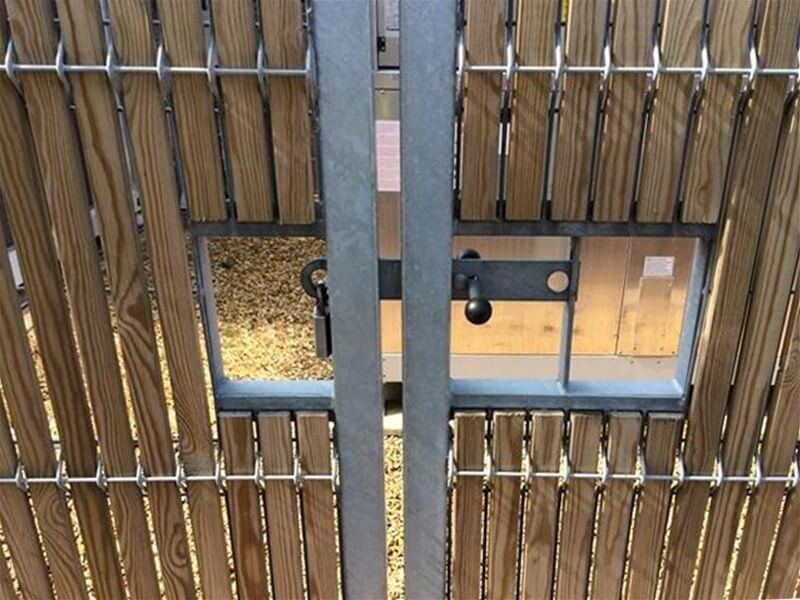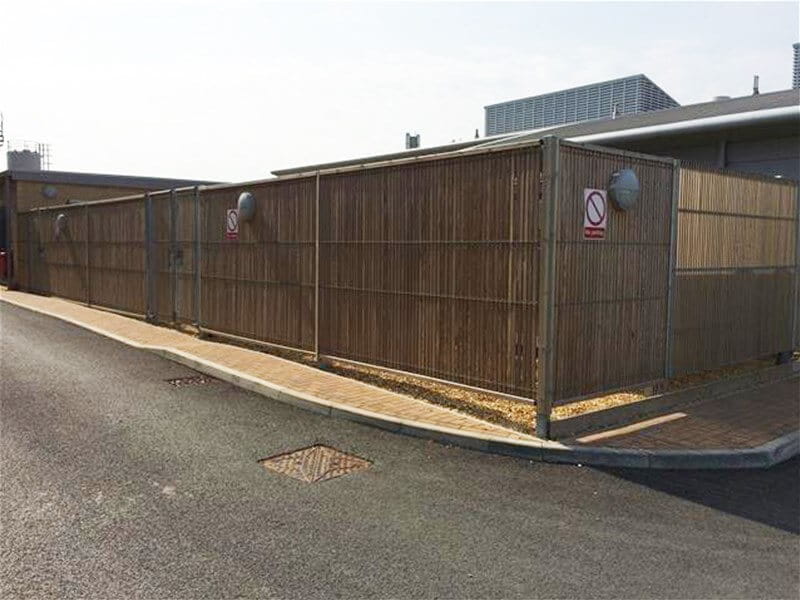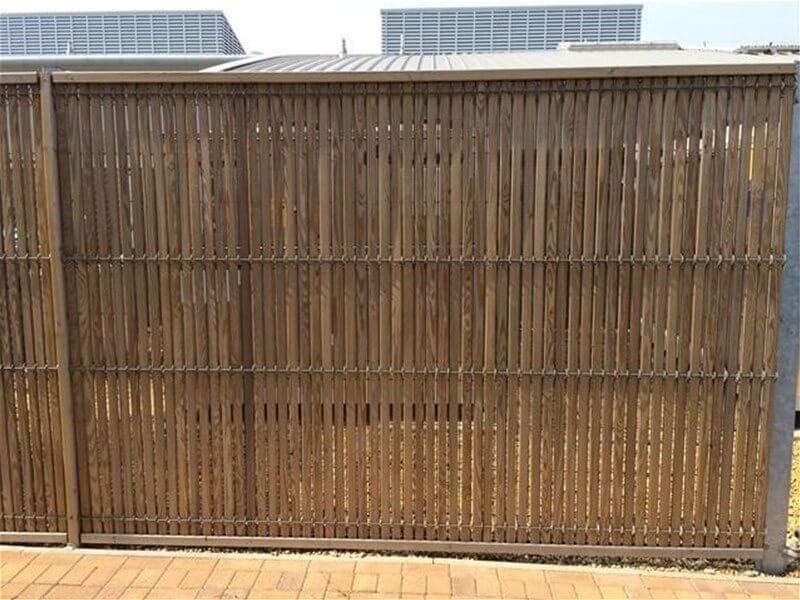 Solution
Jacksons Fencing recommended housing the air conditioning and power generation units within a compound secured with EuroGuard
®
Combi and to further subdivide the internal area into bays using Tubular System 1 Chain Link as demarcation fencing.
The EuroGuard® Combi fencing system combines welded mesh and timber in an attractive security fence design with a flat facing surface free from hand or foot holds. The EuroGuard® Combi system has been tested to LPS 1175 SR1 (certification pending) and offers good security performance with its novel combination of unlike materials.
Ready to find out more?
To discuss your requirements please call us or fill out the form below and someone from our sales team will be in contact with your quote shortly.
Request A Quote
Related Products
Find related products for your order. If you cannot find the item you are looking for, please do not hesitate to call our friendly sales team.