A solid line of physical defence will be rendered useless without the correct type of gate to complement the overall fencing solution. Gates are essential in making sure there are no weak points around the perimeter, welcoming and deterring people to the site, improving the flow of traffic and pedestrians, and providing safe entrances and exits for both.
Need help with gate automation? Contact a member of our sales team
Contact Us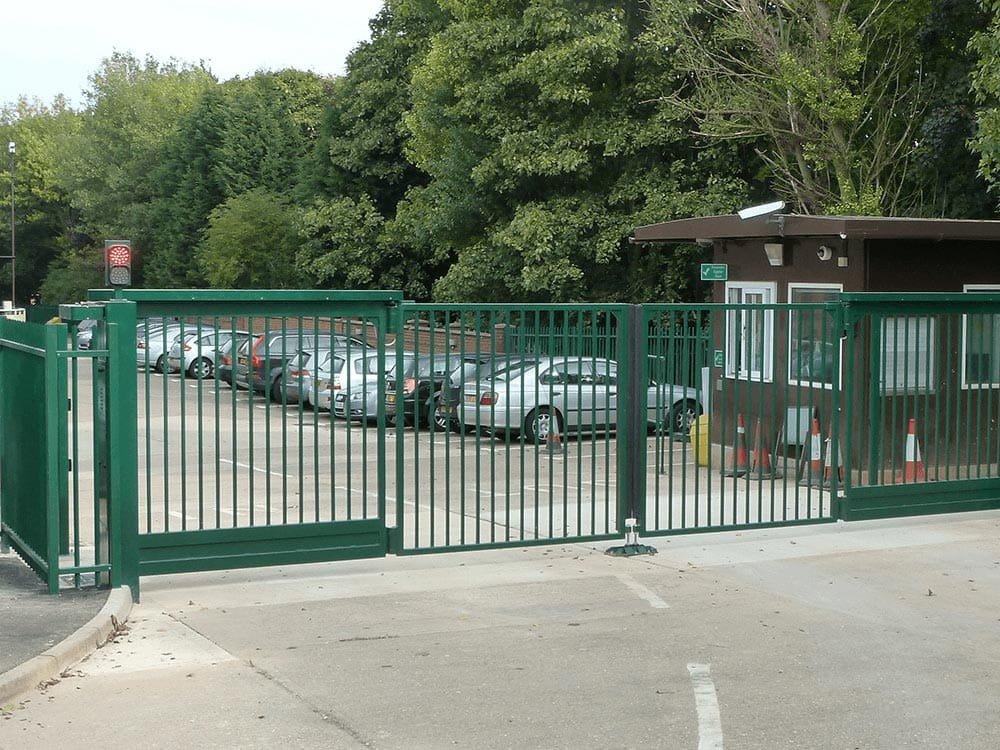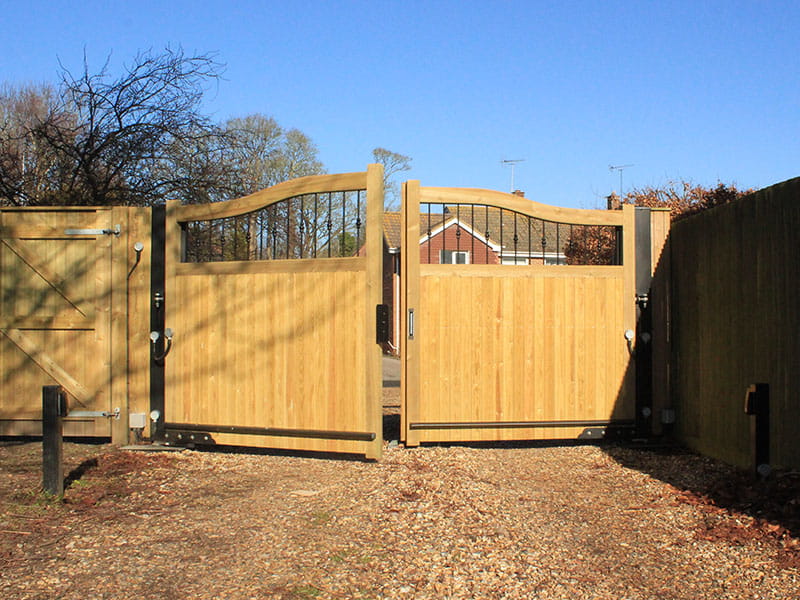 automated timber courtyard gate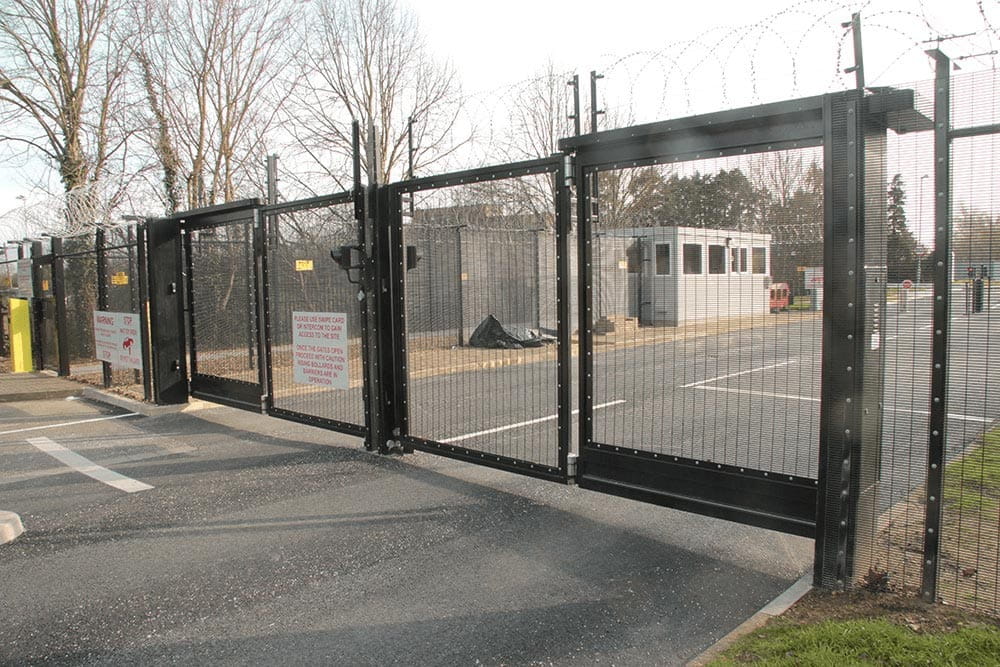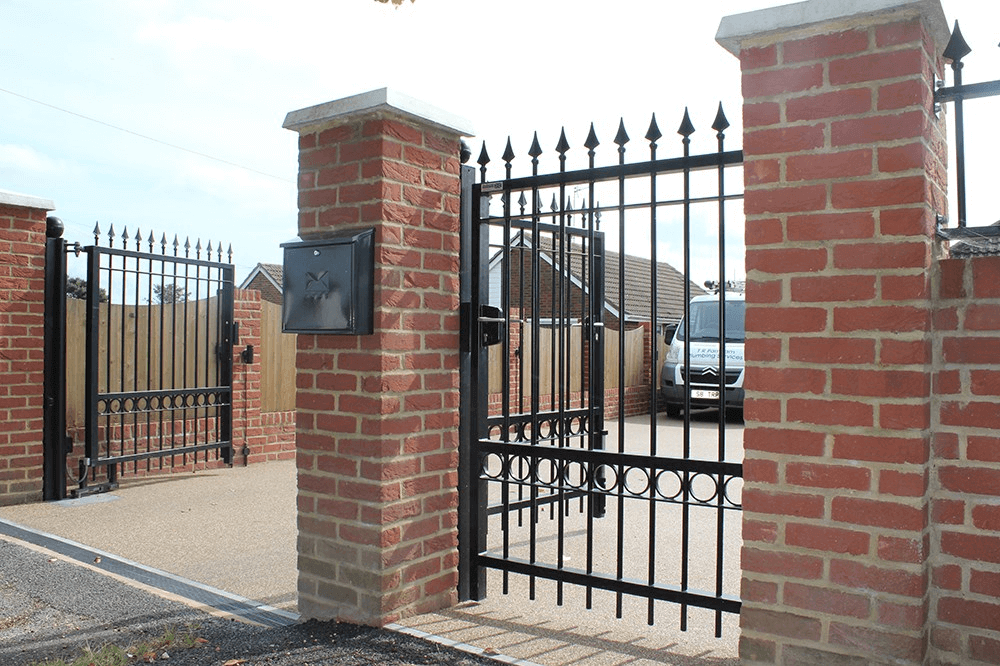 automated ornamental gate
Treatment
All our steel gates are galvanised to BS EN 1461 as standard and our timber gates are Jakcure® pressure treated, all covered by our 25 year guarantee.
Design
We provide gates to match each of our fencing systems, so if you're looking for high security welded mesh gates with extensions for barbed wire and other security measures, or elegant but strong ornamental gates for parks and residential areas, we can cater to your needs.
Operation
We manufacture gates that function with different opening options:
- Manual gates – proven, simple and cost effective – the most common type of gate for pedestrian and vehicle access.
- Automated swing gates - controlled by concealed underground operators, hydraulic rams or concealed in stiles. Suitable for commercial and residential applications.
- Tracked sliding gates – automated gates that run along a track with wheels at the base of the gate.
- Cantilever sliding gates – counterbalanced automated gates that do not require a track to run along the opening.
- Bi-folding speed gates – trackless gates comprising of a unique drive mechanism designed for applications where speed is essential.
Automated or manual
Almost any gate can be automated to provide a secure entrance to a commercial or residential property. In high security areas, gates that provide speed and efficiency, and control the flow of visitors may be essential requirements, while houses and estates may want security while achieving a luxury finish to their property and creating a welcoming entrance.
Access control
Our access control systems work in conjunction with the operation of our automated products, and allow enhanced control over the flow of vehicular and pedestrian traffic, at elected points within the site.
Installation
We are able to provide access to a team of approved installers to ensure a professional and legally compliant installation. For more information on installation and safe operation, download our gate safety document.
Want to learn more about gates and gate automation
Download our free expert articles