Most lorry parks operate 24 hours a day to offer drivers a place to stop and rest, and require suitable fencing to keep vehicles, goods, and people safe and secure. There are many factors to consider when choosing lorry park fencing, such as visibility, security, noise reduction, and aesthetics. Our range of lorry park fencing features zinc alloy coated welded mesh panels and galvanised vertical bar fencing, with premium polyester powder coatings, tamper-proof fixings and concealed panel to post connectors. We also manufacture a wide range of access control solutions and timber acoustic barriers, all of which are guaranteed for 25 years. In addition to lorry parks we have vast experience of vehicle management control and lorry and freight checkpoints.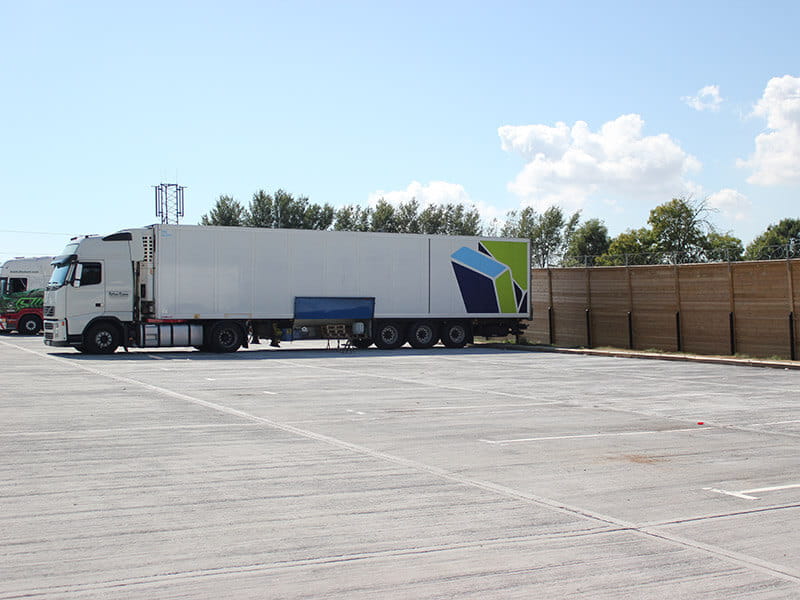 Jakoustic® Reflective Acoustic Barrier at Lorry Park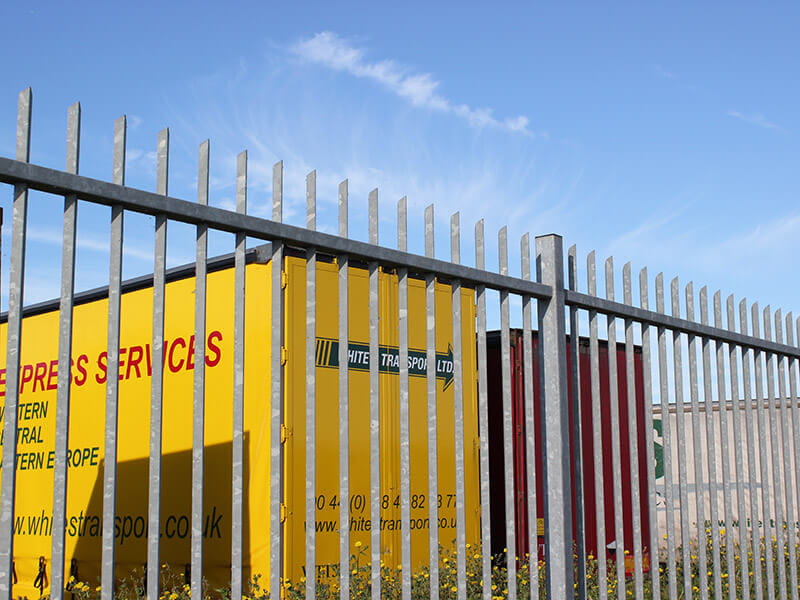 Barbican® fencing Around Lorry Park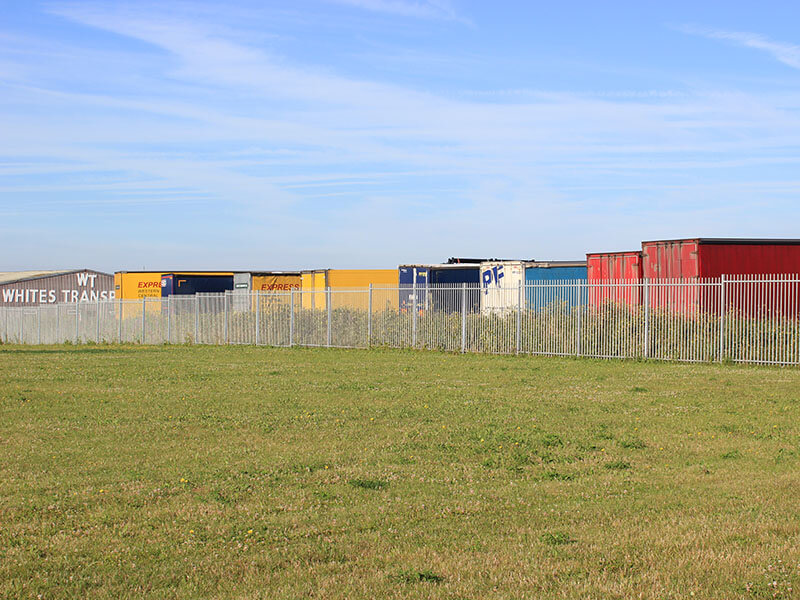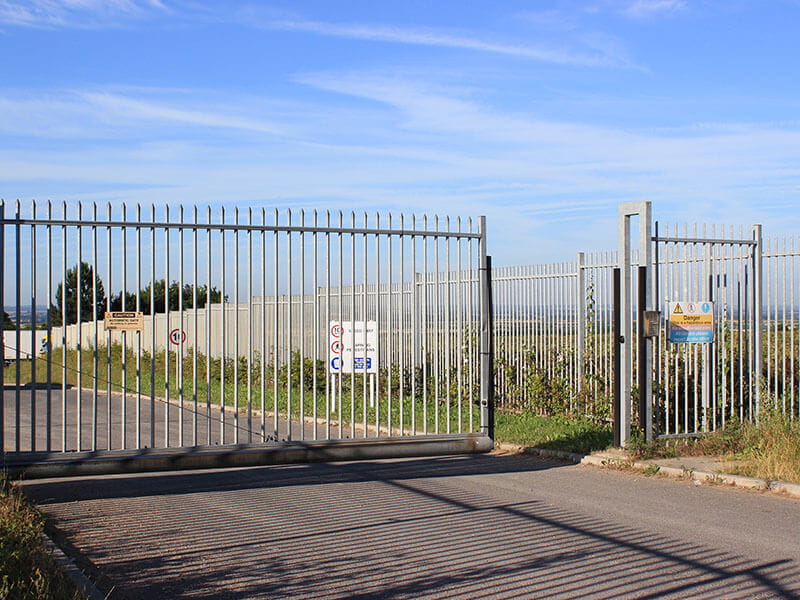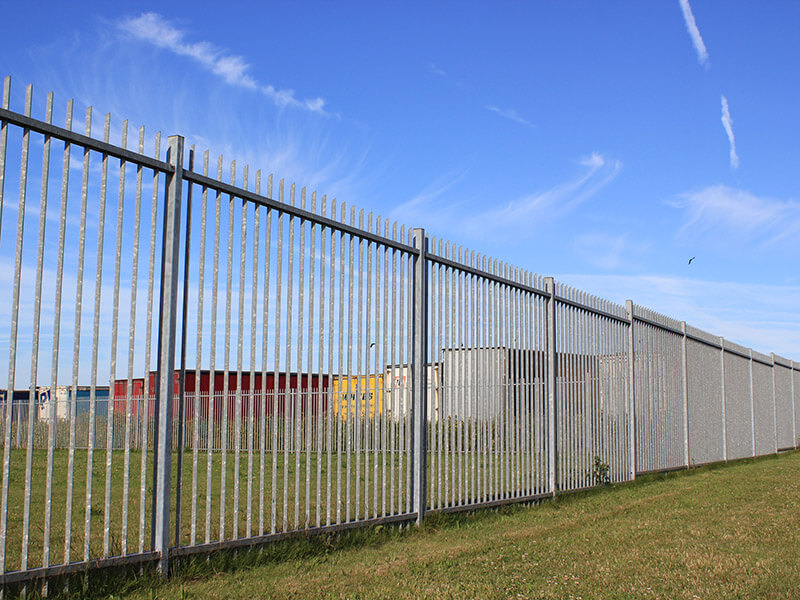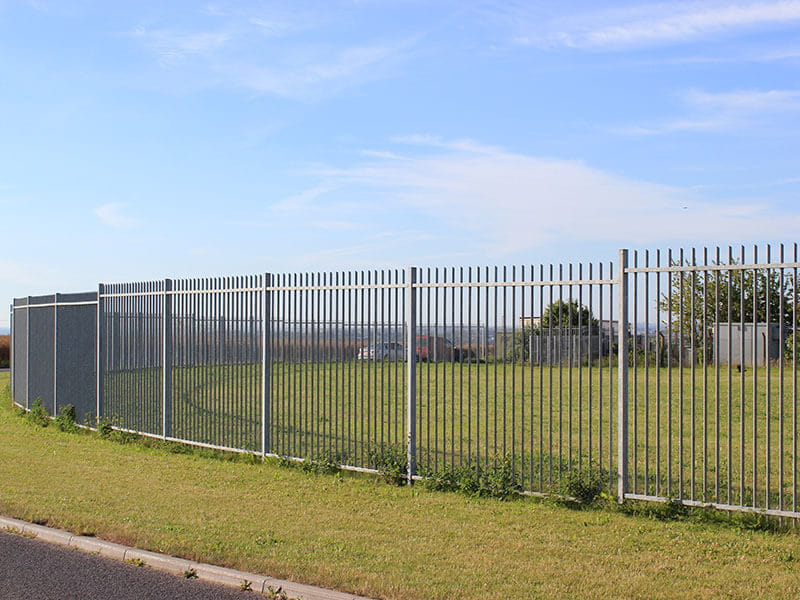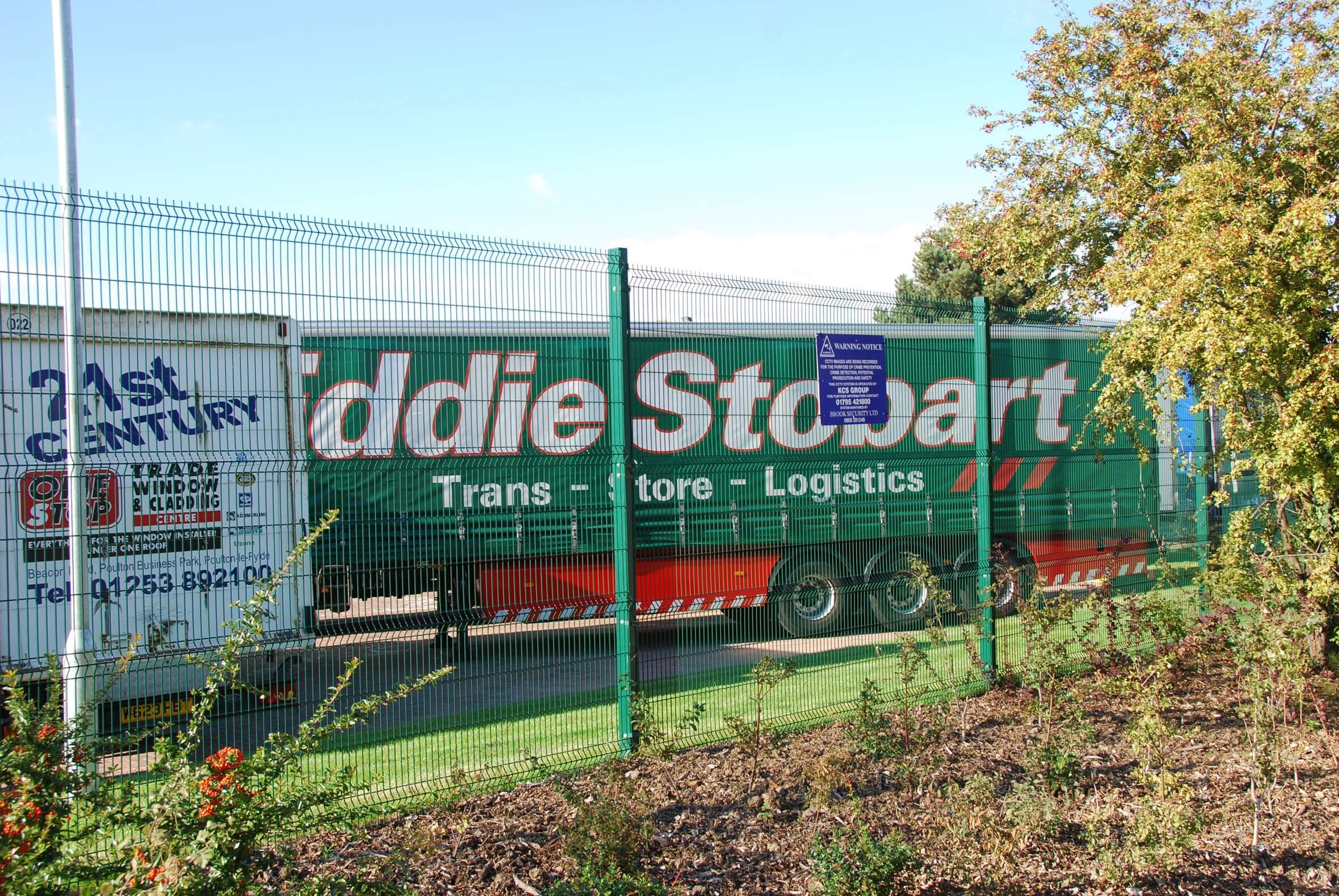 EuroGuard Extra Welded Mesh fencing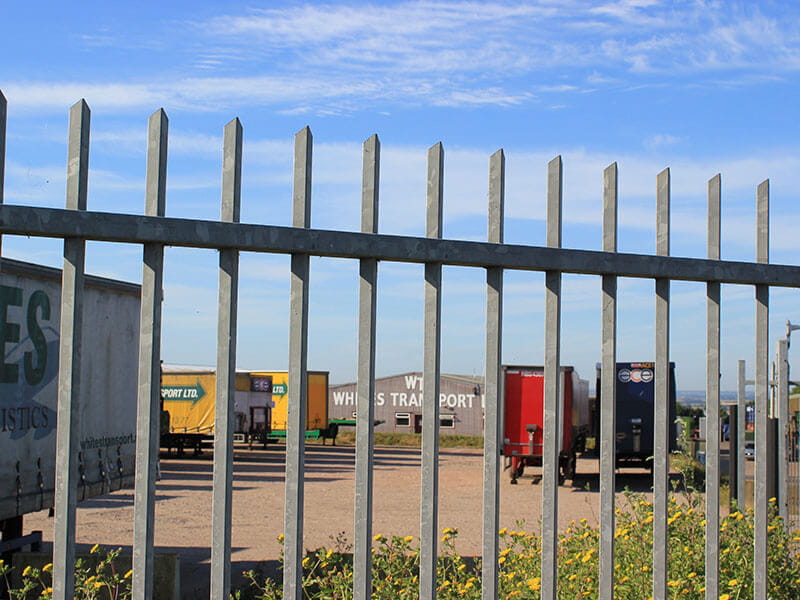 Lorry Park Fencing Solutions
Metal Perimeter Security Fencing
Welded mesh panels are a good fencing choice for lorry parks, offering no solid surface that could be defaced by graffiti, high visibility for surveillance, tamper proof fixings and concealed panel-to-post connectors, providing a secure, anti-climb fence. Vertical bar fencing offers similar benefits, and our Barbican® range was developed to provide a much stronger alternative to triple point palisade fencing. There are no visible bolts that could be removed to gain access, making it much easier to maintain, and preventing costly repairs.
Noise Reduction Fencing
Acoustic barriers are an effective way to combat additional noise and light pollution that large numbers of vehicles may produce. Capable of reducing noise by up to 32dB, timber acoustic barriers also have the additional benefits of an attractive appearance, an anti-climb flat profile, and high privacy due to their solid construction. This also means they can conceal unsightly views, which may be a complaint for nearby residents. Acoustic barriers can be used to conceal and protect the perimeter of the lorry park, or other noise sources such as generators.
Get a product quote
Are you working on a project that requires fencing for a lorry park or service stop? Contact us for a free, no obligation quote.
Product Quote