Our metal fence posts are manufactured on site as components of our complete steel fencing systems, suitable for fence heights from 1 metre to 12 metres. We manufacture steel tubular fence posts for welded mesh panels, metal railings and vertical bar fencing systems. We also manufacture timber and steel I beams for our acoustic barrier systems. The correct posts for the fence height will be specified when ordering.
A 25 year guarantee on all fence posts
Our market-leading 25 year guarantee also applies to our full range of metal fence posts to match the guarantee of all our metal fence panels.
More information about fence posts can be found on each individual product page.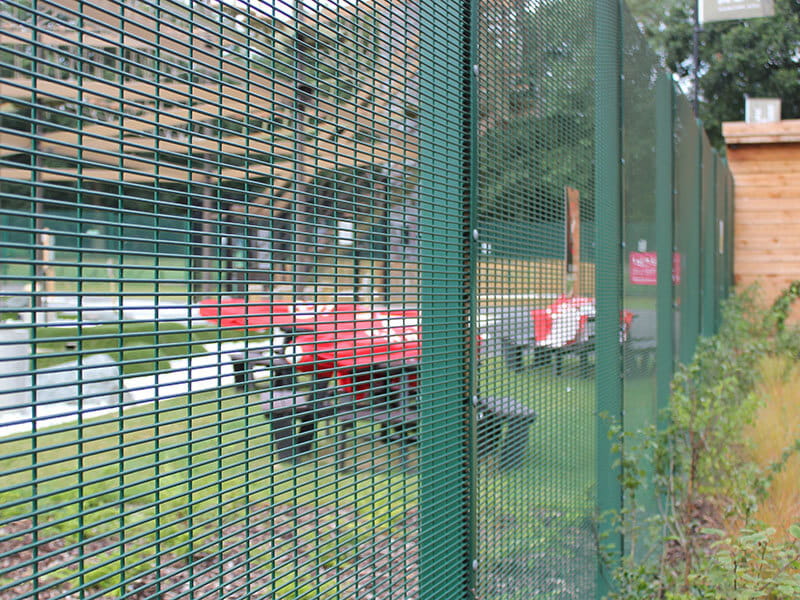 Fence Posts For Mesh Fencing Systems With Clamp Bars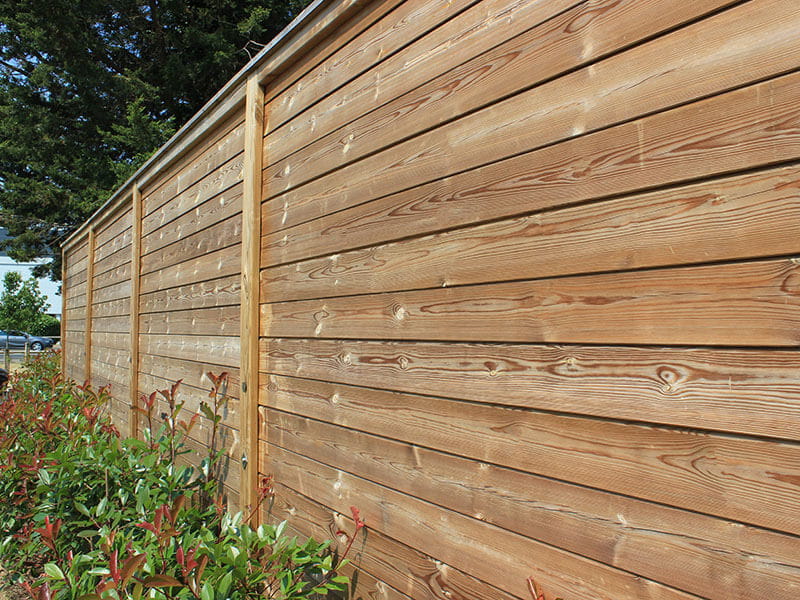 Timber Tuning Fork Posts For Acoustic Barrier Systems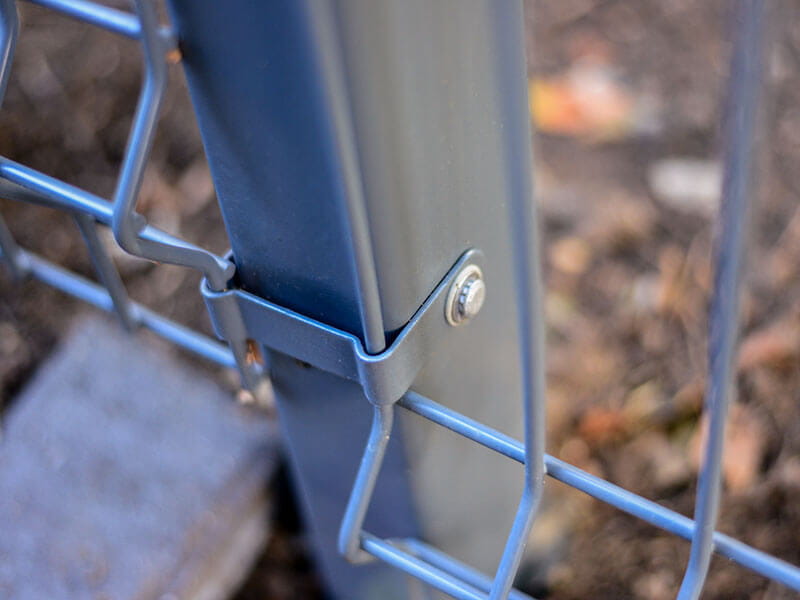 Metal Fence Posts For Mesh Fencing Systems With Panel Fixings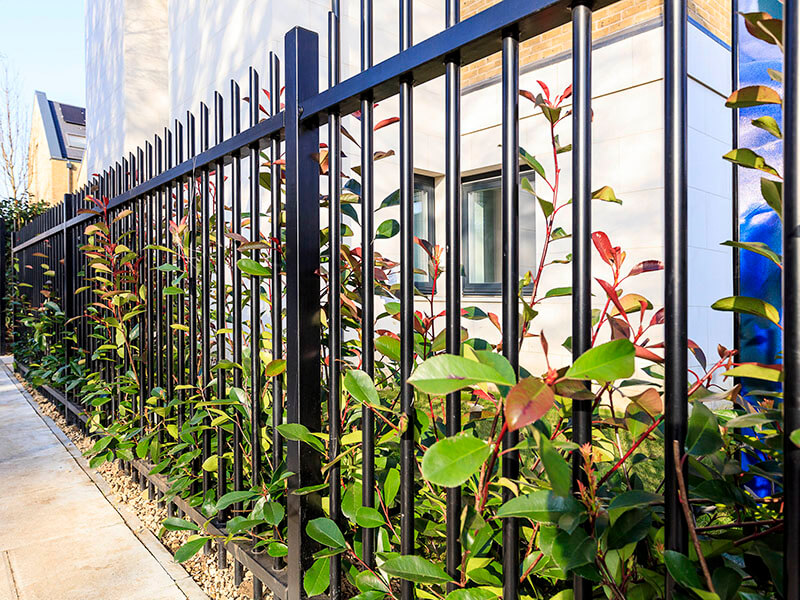 Metal Fence Posts For Vertical Bar Systems With Hidden Panel Connector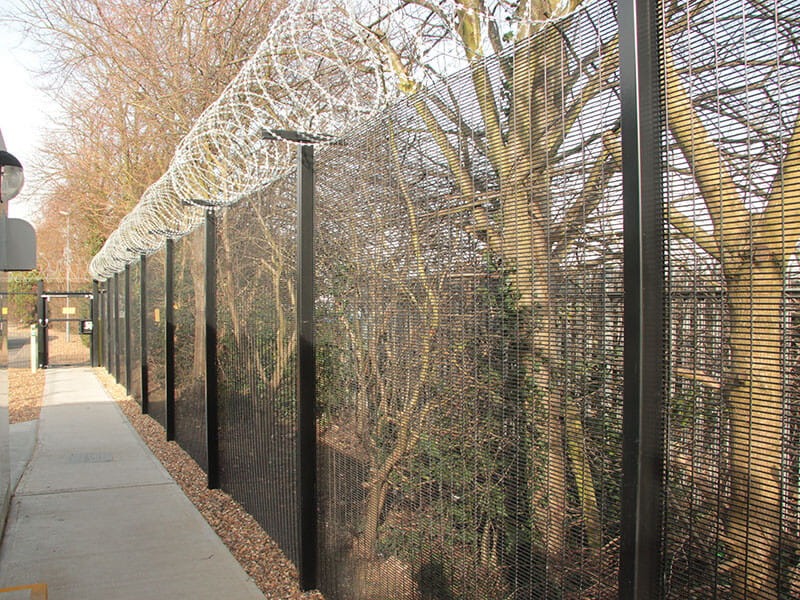 Metal Posts With Securi-Mesh® Fencing Adapted For Barbed Wire Topping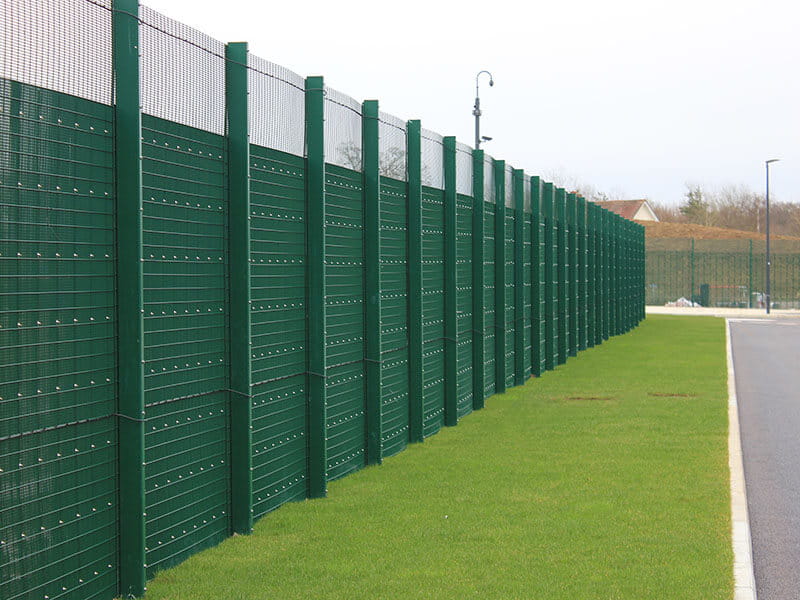 Tested and certified metal fence posts with SR2 Securi-Mesh® Fencing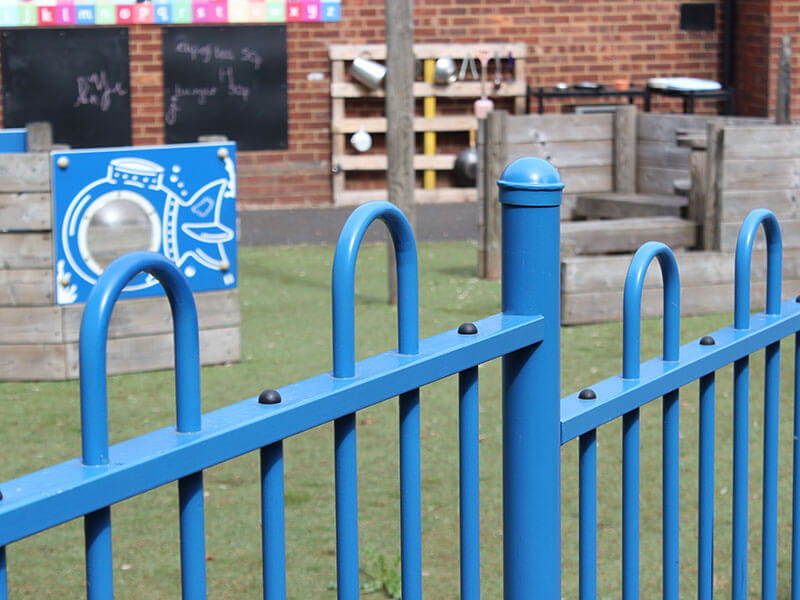 Metal fence posts for anti-trap bow top and bow top fencing with domed cap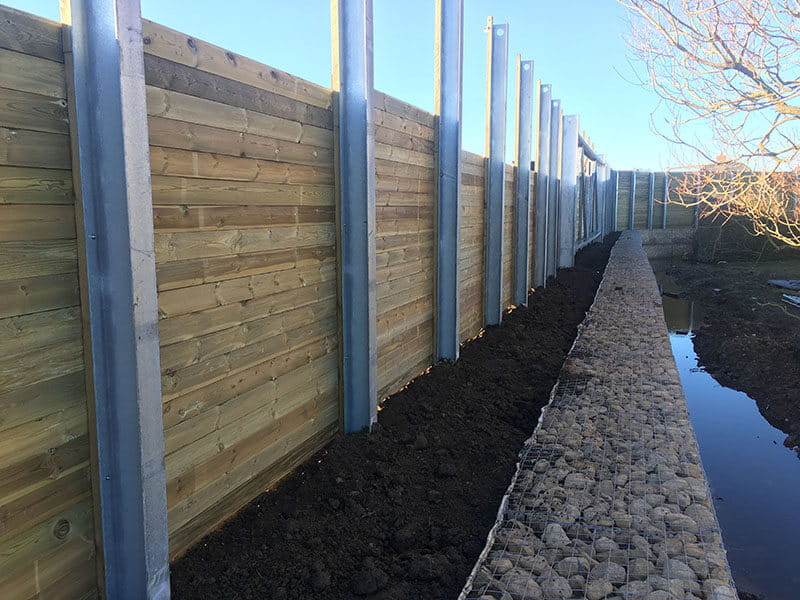 During installation of acoustic barrier; steel I-beams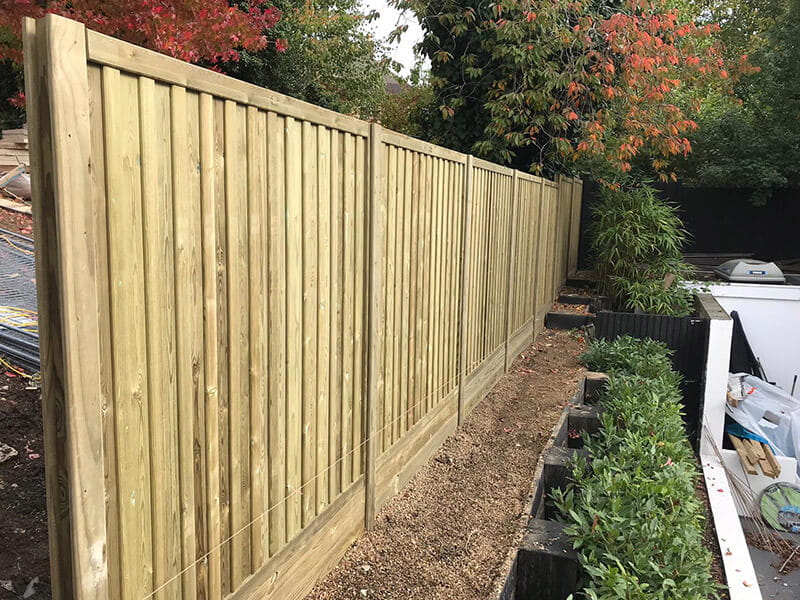 During installation; timber slotted posts (Jakposts) with Chilham panels
Fence Post Range
Mi-T® Metal Fence Posts
For use with our framed timber fence panels, our metal T shaped fence posts provide an alternative to concrete or timber fence posts. They are 100% recyclable and can be galvanised or galvanised and powder coated in a stylish anthracite grey for protection against rust and corrosion, and come with a 25 year guarantee. Their unique shape means they are barely visible from the front of the fence run, creating a seamless, continuous fence run.
Welded mesh panel fence posts
Our welded mesh systems use pre-drilled rectangular hollow section metal posts to which mesh panels are attached and secured using either our unique post clips or clamp bars for higher security systems. Posts are designed to suit fence heights up to 3.6 metres.
Vertical bar fence posts
All our vertical bar panels are supplied with pre-drilled rectangular hollow section metal posts to which vertical bar panels are attached and secured using our unique, concealed, vandal-proof connectors. Metal posts are designed for fence heights up to 3 metres.
Metal railing fence posts
Fence posts for ornamental metal railings are square hollow section posts that can be customised with decorative post caps. Bow top and anti-trap bow top railings are supplied with round hollow section posts with a domed cap, complementing the curved design of the fence. Like our vertical bar systems, panels are secured to posts with our hidden vandal-proof connectors.
Acoustic barrier system fence posts
Depending on the type and height of acoustic barrier system you choose, the fence will be installed in timber tuning fork posts or steel I-beams. Timber tuning fork posts are specially designed for V interlocking boards to slide between and slot together to build the fence. With systems that use steel I-beam posts, the boards are affixed to the posts to create the barrier.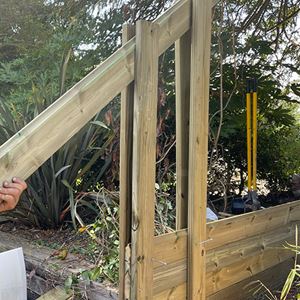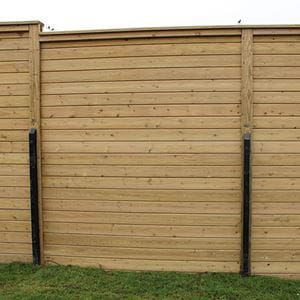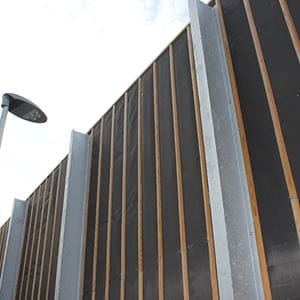 Tubular fencing system posts
We supply six different tubular fence systems which include either medium or heavy duty hollow metal posts, straining posts, stretcher bars, winders, and in some systems; top rails. Tubular fencing is supplied as a whole system for fence heights of 0.9 metres to 3.6 metres. Chain link or welded mesh rolls are then affixed to the posts and rails.
Timber fence posts
Our timber fencing is suitable for residential and commercial properties due to the selection of premium quality timber that goes through our unique pressure treatment process, robust construction, and stainless steel fixings. Plus, even the fence posts include our 25 year guarantee. We manufacture solid square timber fence posts for attaching panels to, and slotted timber posts (Jakposts), into which panels can be inserted and secured by drilling through the panel into the post.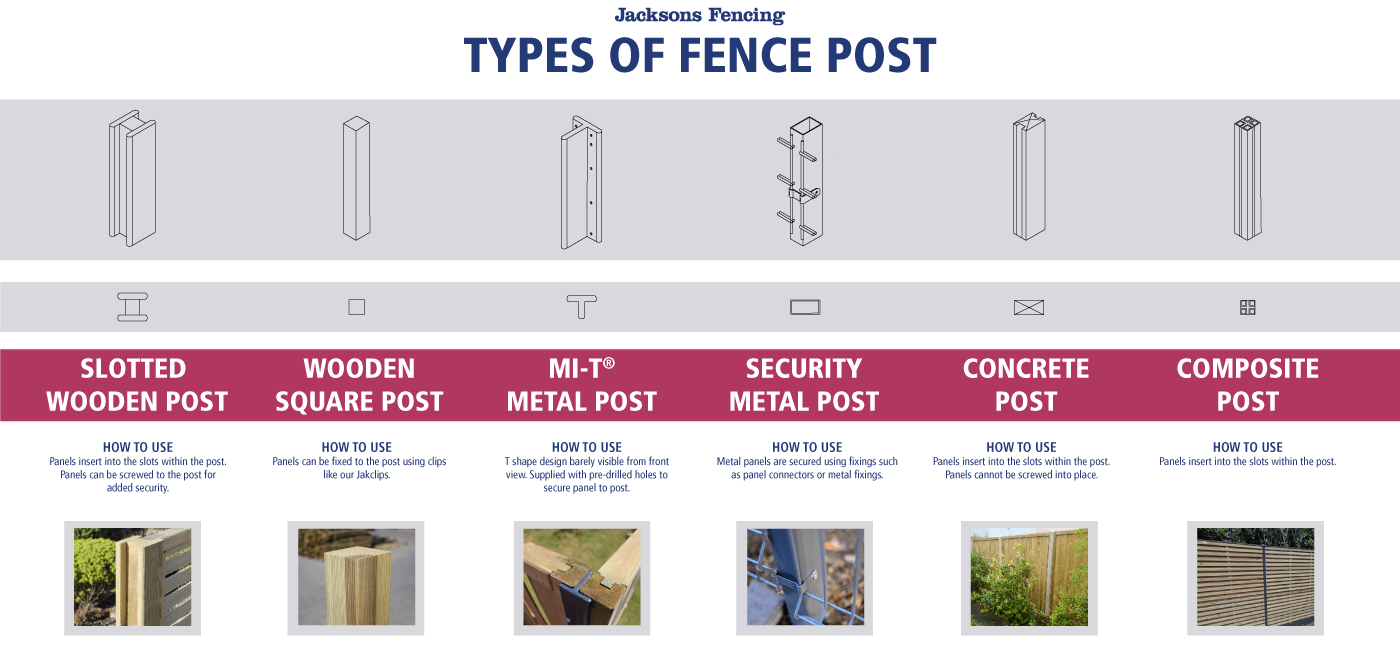 Contact Us
Want to know more about our fence posts and fencing systems? Contact us today with your enquiry and someone will get back to you shortly.
Contact Us
Browse our fencing ranges