At Jacksons we offer a variety of solutions in timber and steel for school, playground and play area applications where security, safety, durability and sustainability are key considerations. All our playground fencing and playground gates are RosPA approved with no finger traps or sharp edges.
Unlike other fencing manufacturers we offer both standard and bespoke options.
Product Quote for Playground Fencing and Gates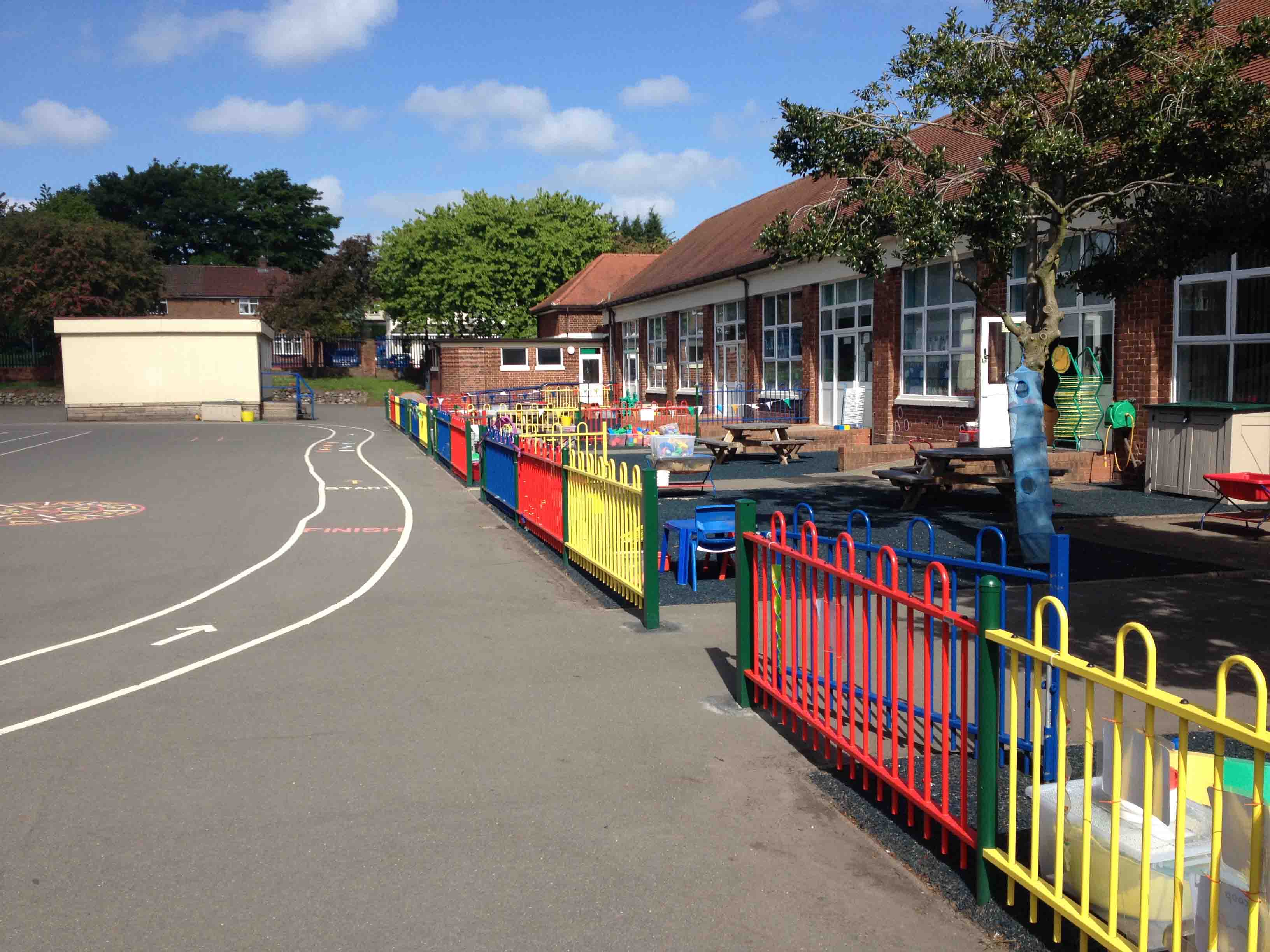 Powder Coated Anti Trap Bow Top Fencing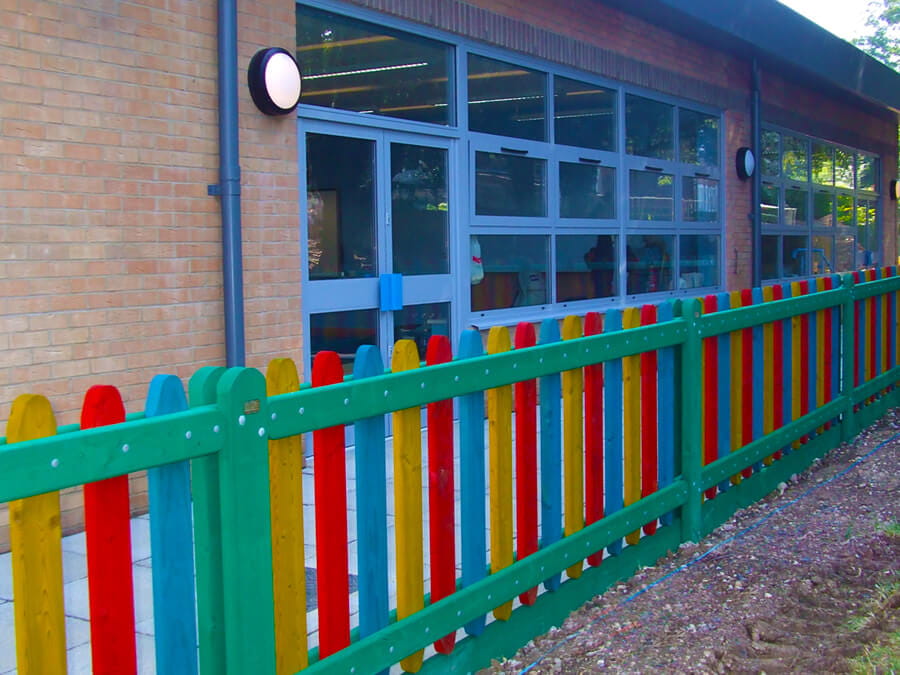 Timber Playtime Fencing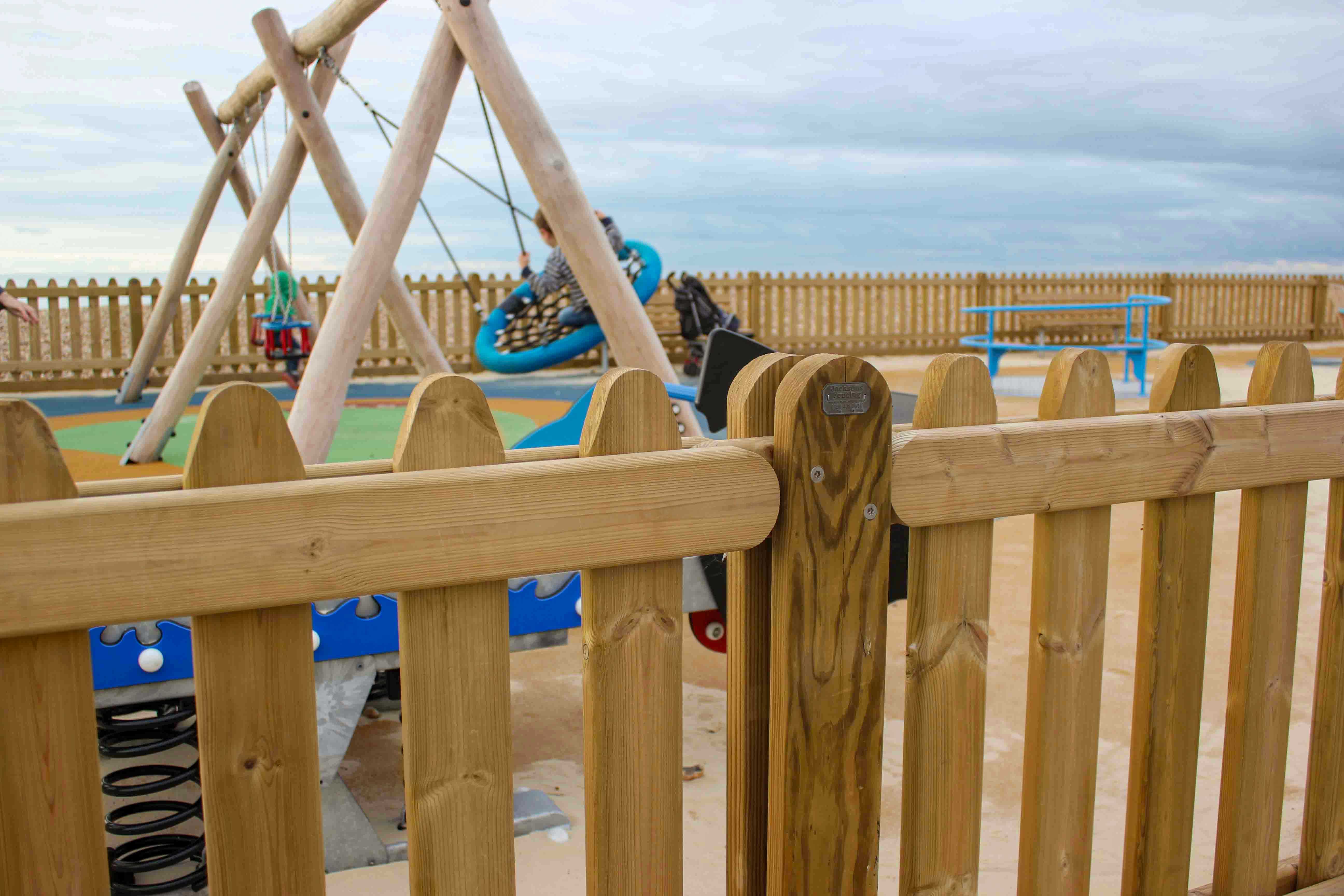 Timber playtime fencing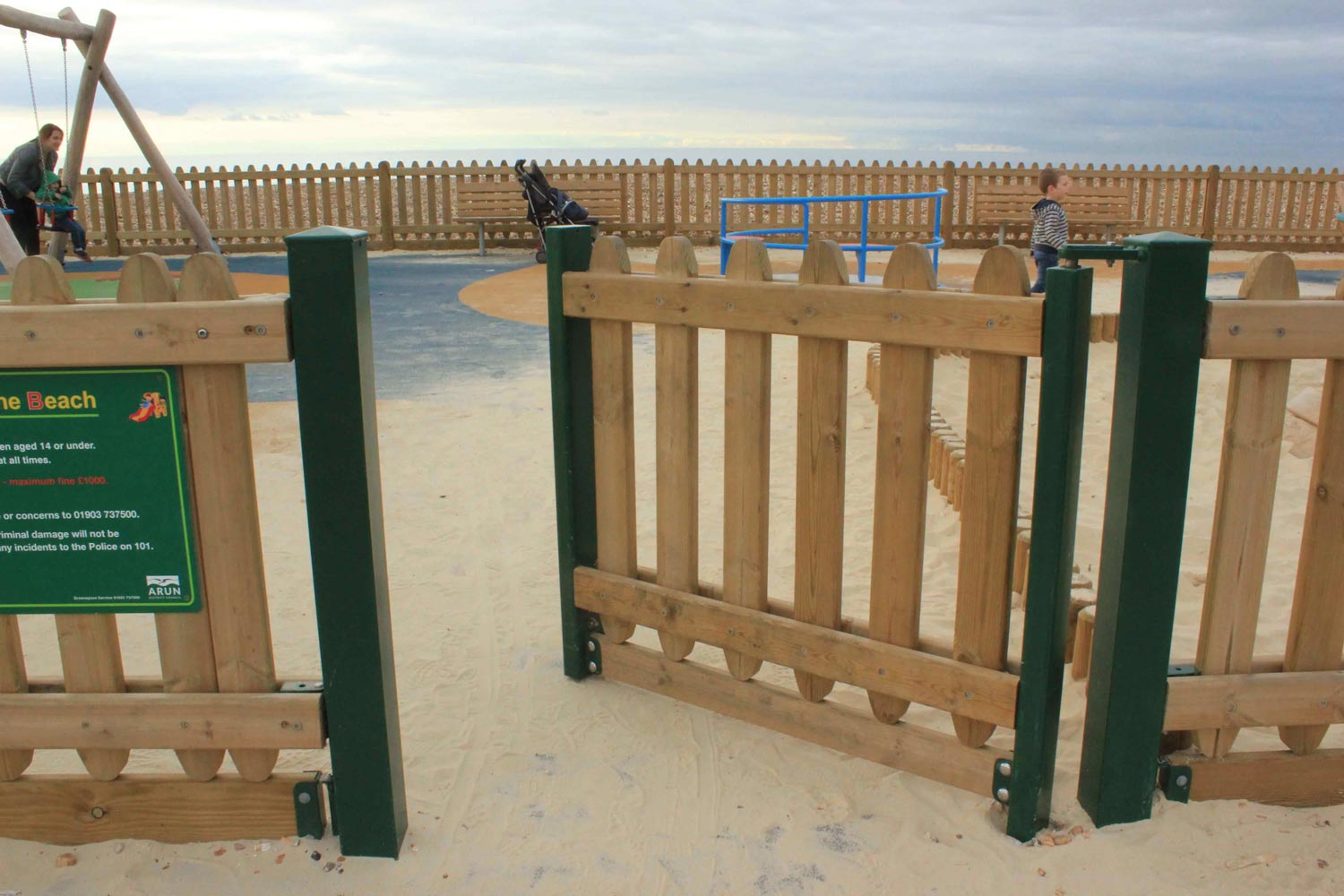 timber playtime gate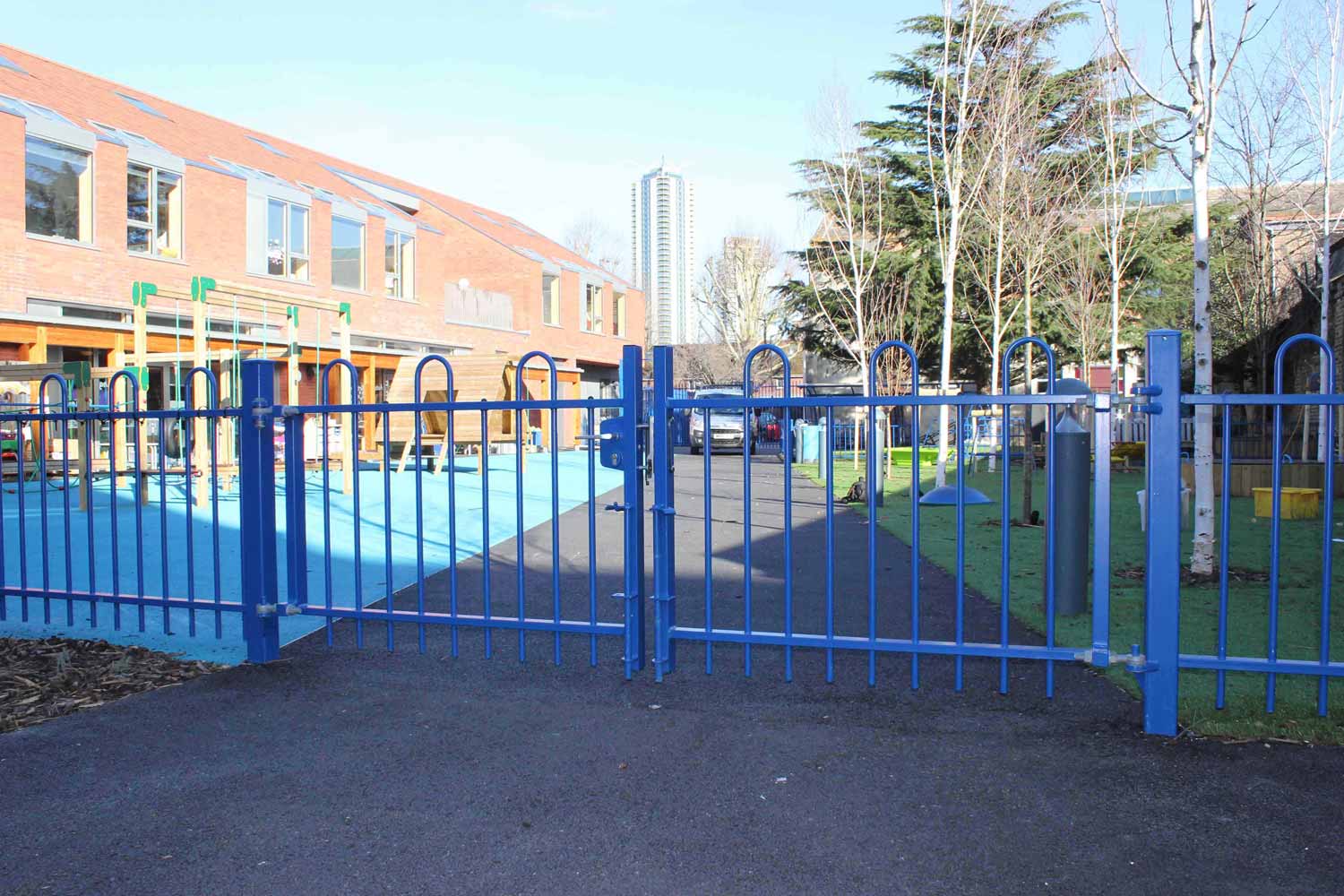 Double leaf anti trap bow top gate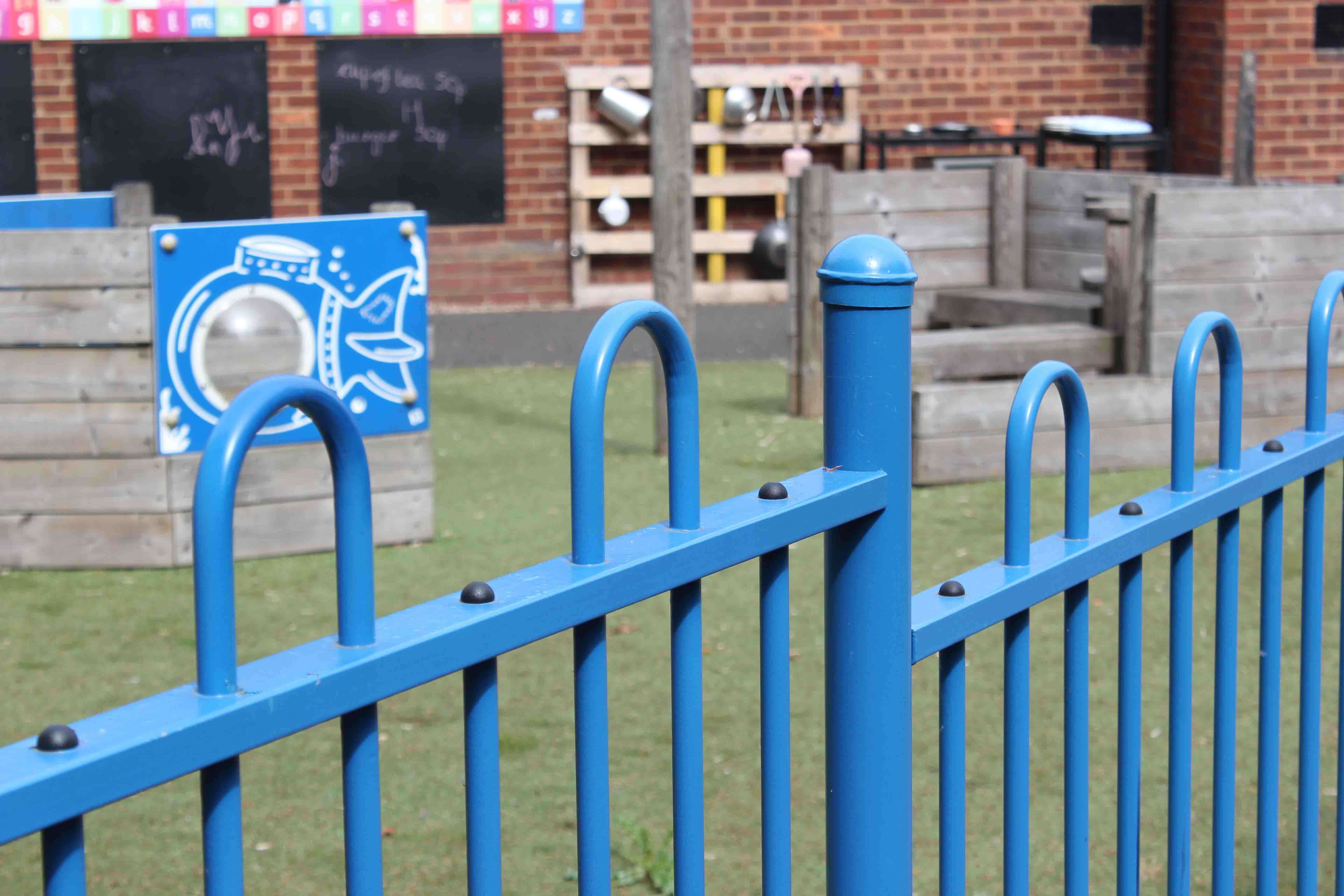 anti trap bow top detail
Fencing and Gates for Playgrounds
School fencing and gates
Whether you require playground fencing to create safe and fun play areas, outdoor classrooms, or to separate different year groups, our fencing solutions are available in various heights, and with optional polyester powder coating in a huge range of colours, you can create welcoming and easily identifiable areas within the school grounds.
In addition to our playground fencing products, we manufacture a wide range of school fencing and gates suitable for creating safe, welcoming school environments. We design, manufacture, and install metal railings, vertical bar fencing, timber fencing and welded mesh panels for school perimeter security, as well as acoustic barriers and sports fencing solutions for noise reduction and safe sports pitches and fields.
All our playground and school fencing comes with a 25 year guarantee, providing a low lifetime cost.