For self-storage facilities, guaranteeing the safety and security of stored items is of paramount importance. Self storage fencing assumes a pivotal role in upholding security and preventing any unauthorised entry. As a comprehensive solutions provider, we can offer a range of products including perimeter security fencing with or without security toppings, access control systems, parking controls, and barriers, including both manual and automated gates.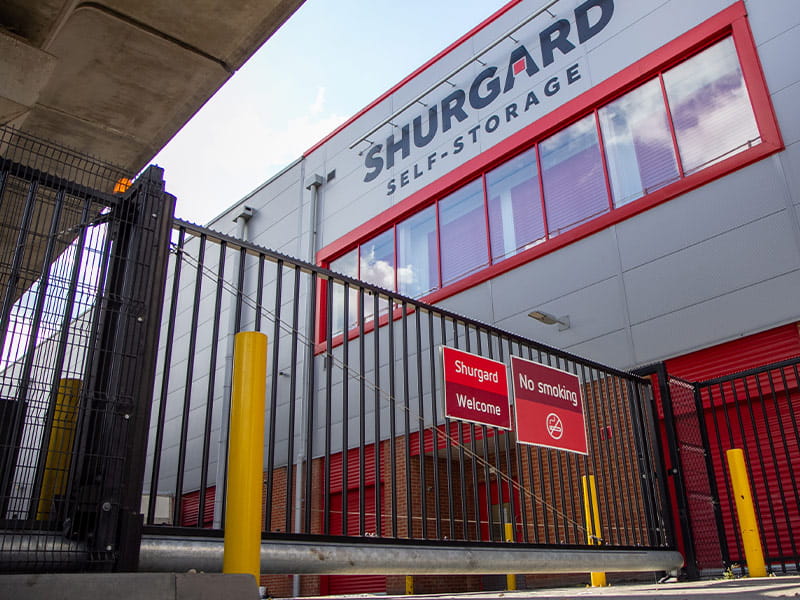 Sentry® Cantilever Sliding Gate - Shurgard Self Storage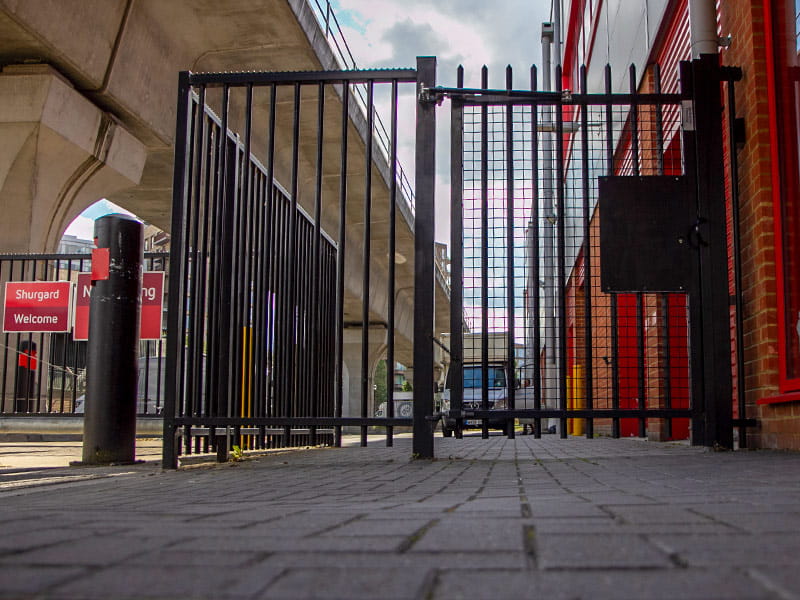 Sentry® fencing and Single Leaf Barbican® Pedestrian Gate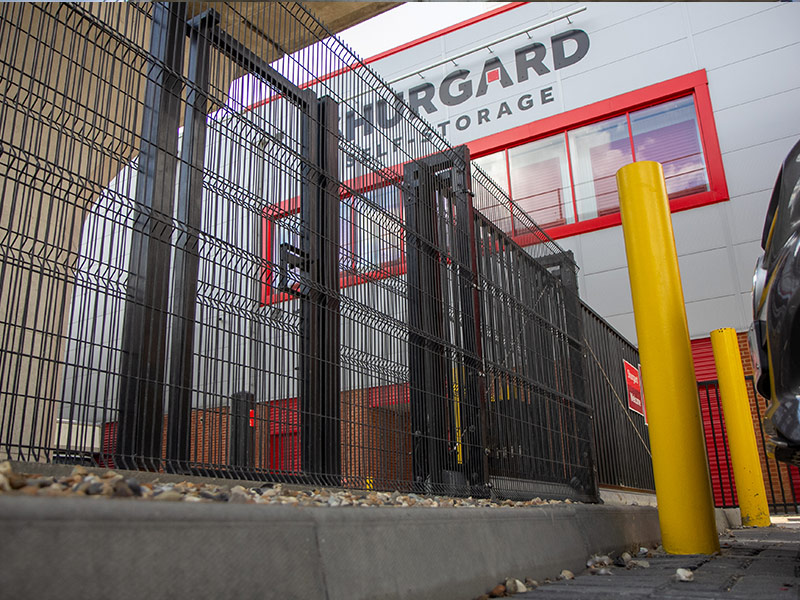 Sentry® Cantilever Gate Detail with EuroGuard® mesh mechanism protection and maintenance access gate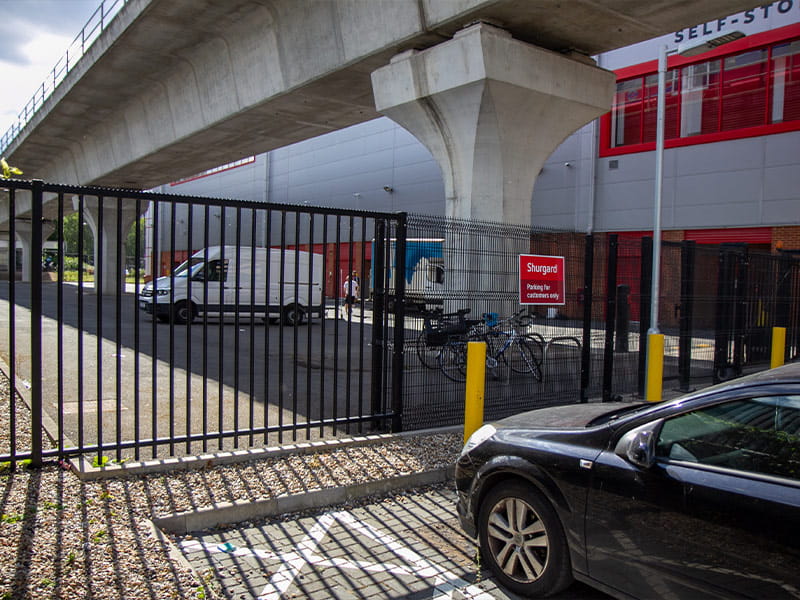 Sentry® Fencing with Security Comb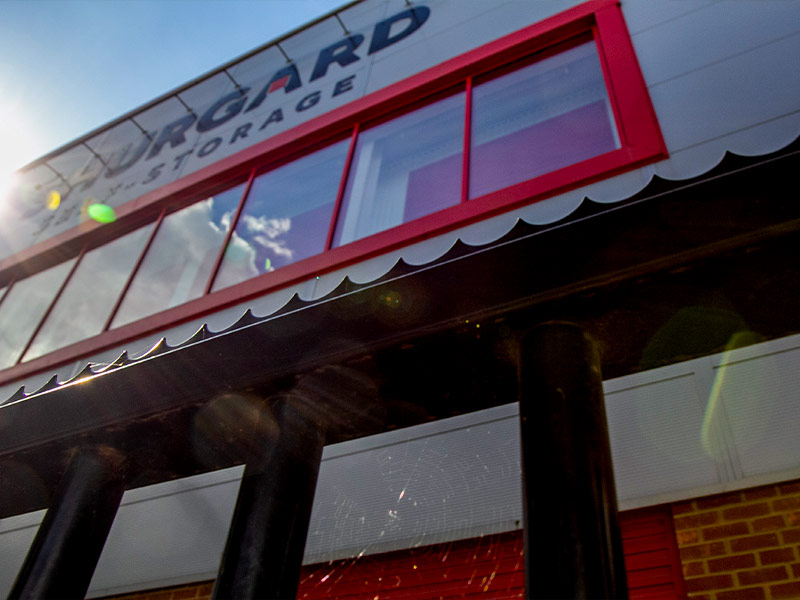 Security Comb Detail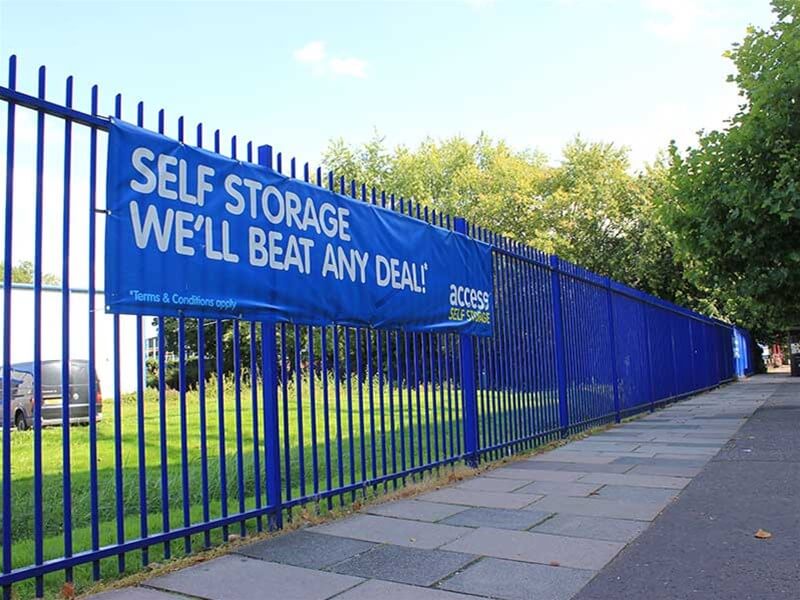 RAL 5002 Blue Barbican Imperial® Fencing - Access Self Storage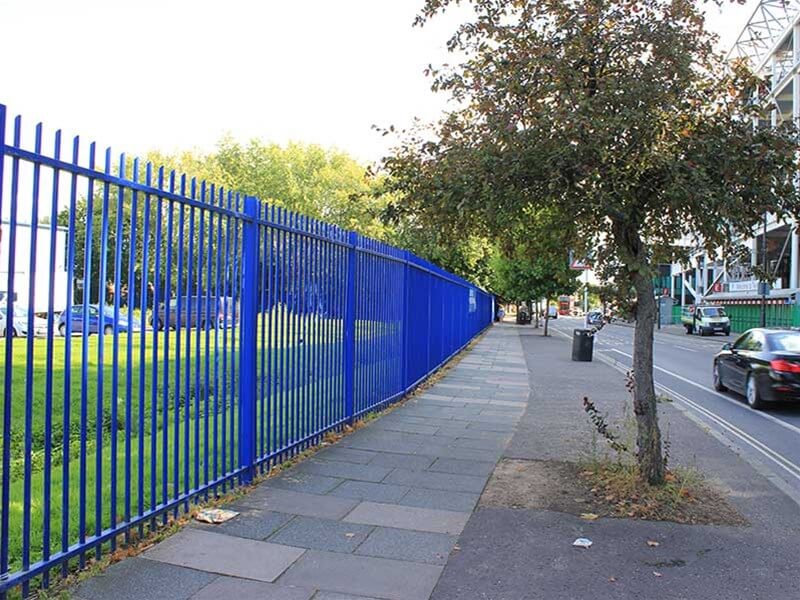 RAL 5002 Blue Barbican Imperial® Fencing - Access Self Storage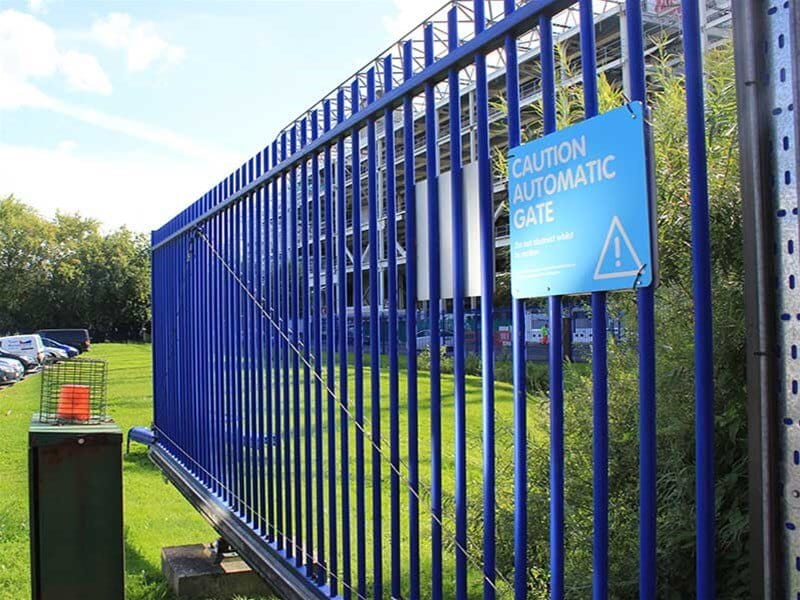 Barbican Imperial® Automated Gate - Access Self Storage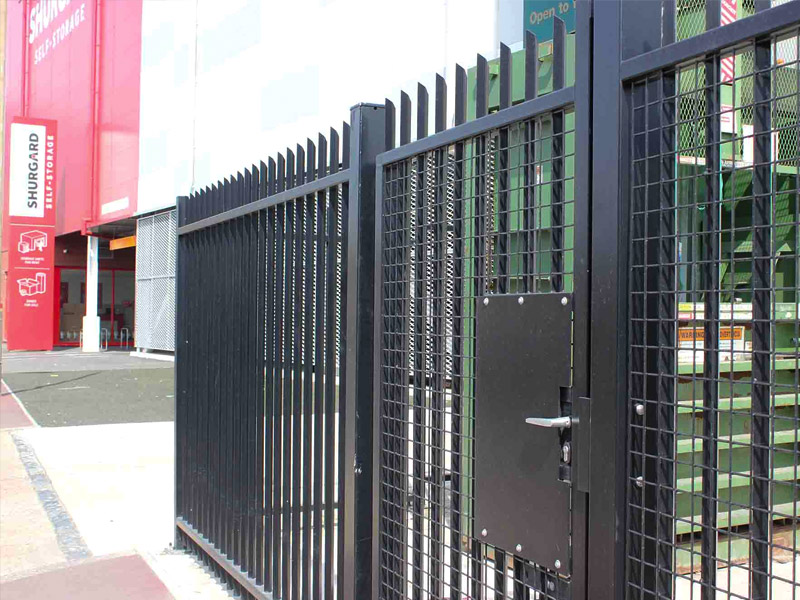 Barbican® fencing and single leaf gate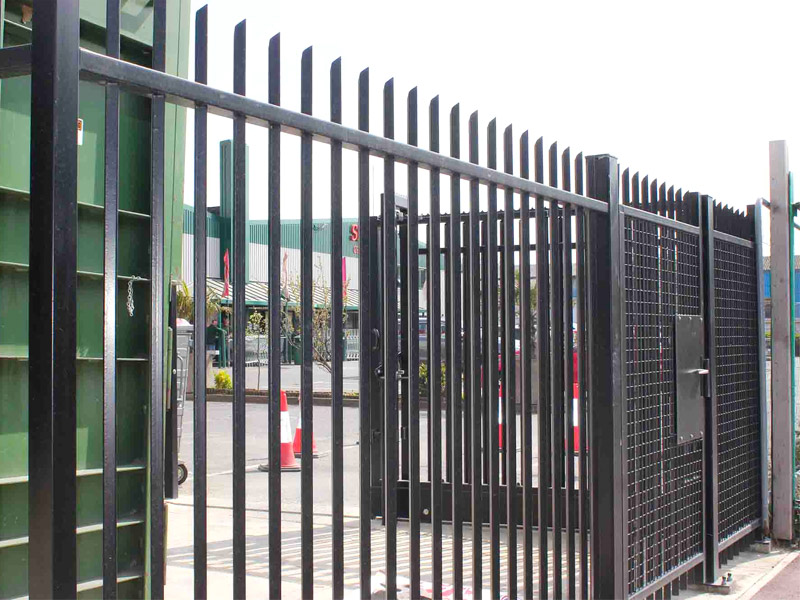 Barbican® fencing and single leaf gate - Shurgard Self-Storage Greenwich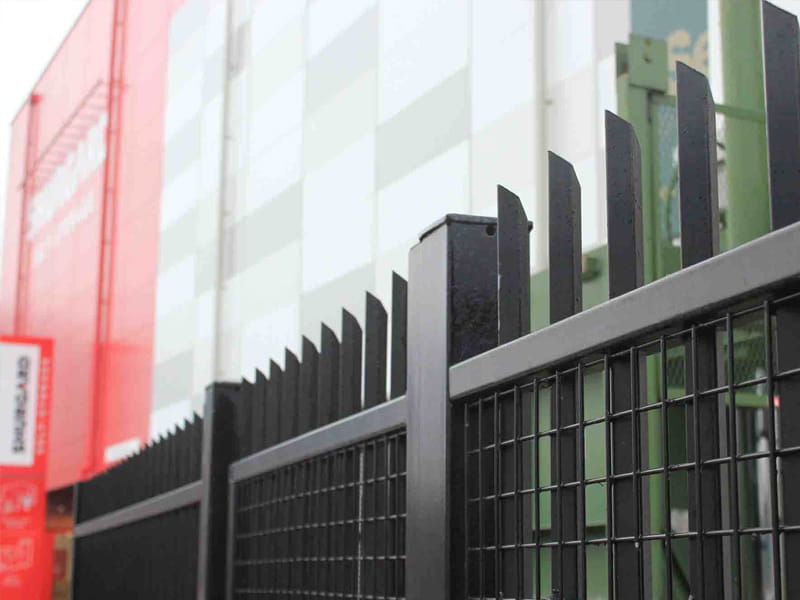 Barbican® fence detail - Shurgard Self-Storage Greenwich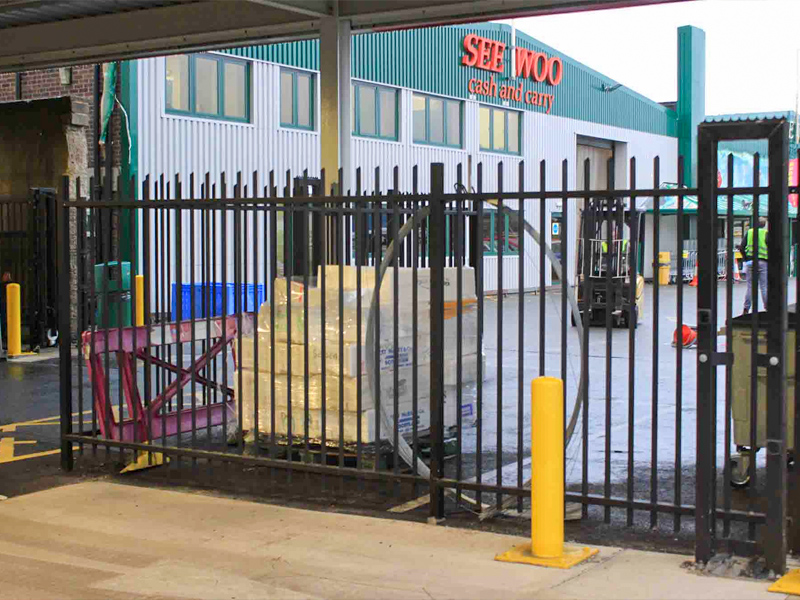 Barbican® fencing - Shurgard Self-Storage Greenwich
Metal Perimeter Security Fencing

Our self storage metal fencing is available at various levels of security, comprising of vertical bar, mesh, and metal railings. Crafted from high-quality hot dipped galvanised or zinc alloy coated steel, it can also be powder-coated in various colours to match branding or the environment. We also offer a range of security toppings to enhance protection against vandalism, theft, and damage, that pair with our specialist fencing and gates.
Security Fencing
Security Toppings
Automated Gates and Access Control

Automated gates and access control are essential features in self storage facilities, serving a critical role in enhancing security, accessibility, and convenience for both businesses and customers. Incorporating access control systems like warden barriers and bollards effectively manages vehicular access and flow. We offer comprehensive solutions for fencing, gates, and access control tailored to your specific requirements.
Gates and Automation
Parking Control and Barriers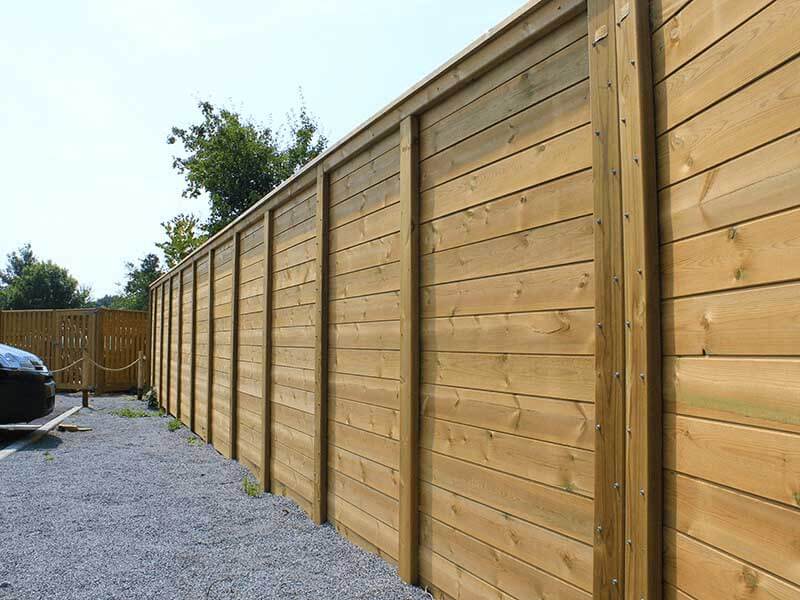 Noise Reduction Fencing
To combat both noise and light pollution in residential and suburban areas, acoustic barriers can be implemented, reducing noise by up to 32dB. Their timber façade and solid construction blend into a variety of environments and settings, with a flat profile that prevents climbing, conceals views, and provides a durable perimeter fence. Additionally, their flat profile serves multiple purposes, acting as a deterrent against climbing, concealing unwanted views, and establishing a robust perimeter fence. The reduction of noise is a benefit for residents living close to 24/7 self storage units.
Acoustic Security Fencing Barriers
Get a product quote
Are you working on a project that requires fencing for a self storage facility? Contact us for a free, no obligation quote.
Product Quote