Our Jakoustic® sound proof fencing has been tested and proven to reduce the impact of noise pollution. Sound proof barriers are commonly used for applications such as housing, transport infrastructure, schools, supermarkets and other commercial properties.
The Jakoustic® sound proof fencing can be installed to reflect or absorb sound, and also has the benefit of increasing privacy, reducing light pollution and providing an attractive timber façade. Our acoustic fences offer up to a 32 dB* reduction in sound, which can help to mitigate noise from transport infrastructure, generators, and sports fields, amongst other common causes of disturbance.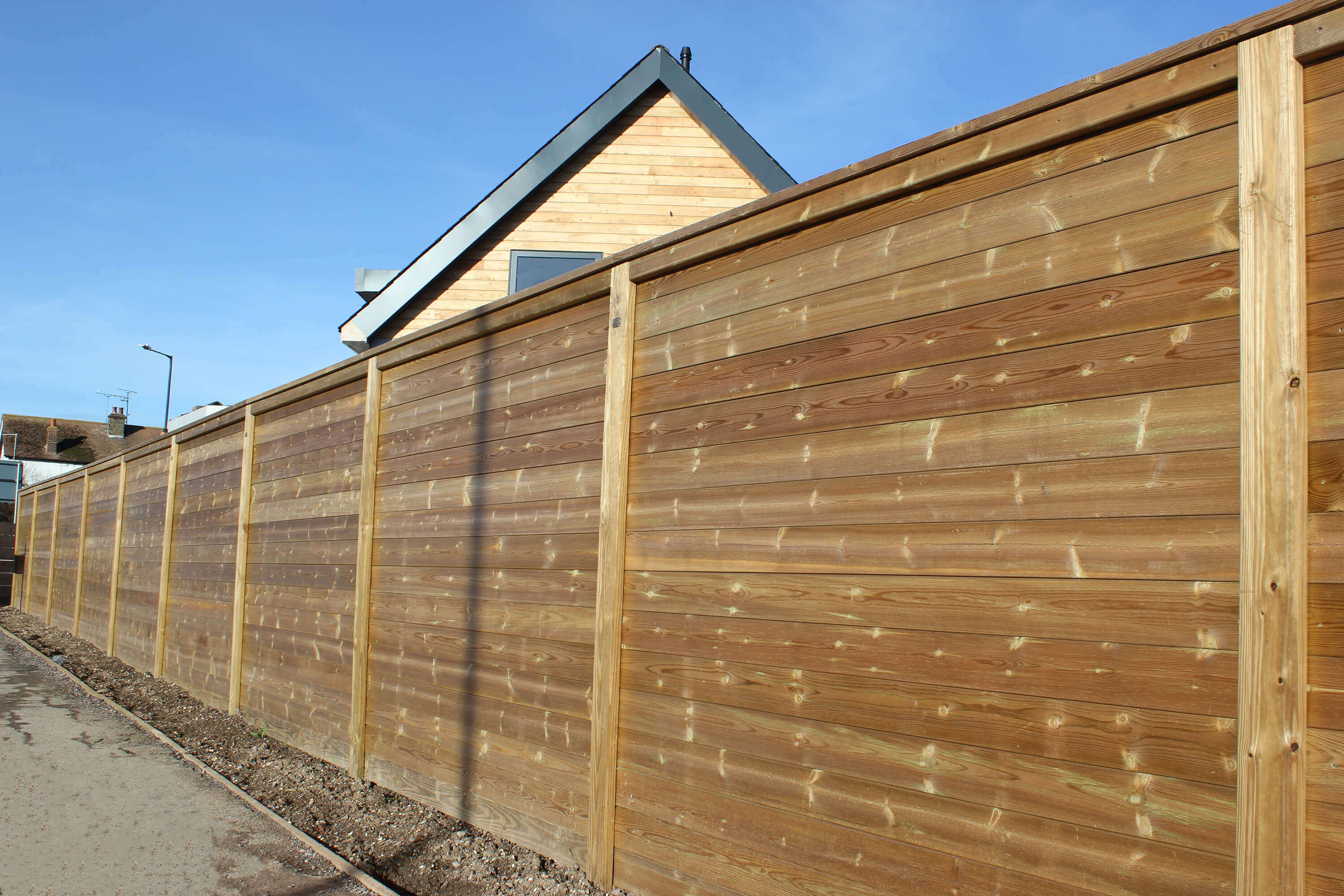 Jakoustic reflective acoustic fencing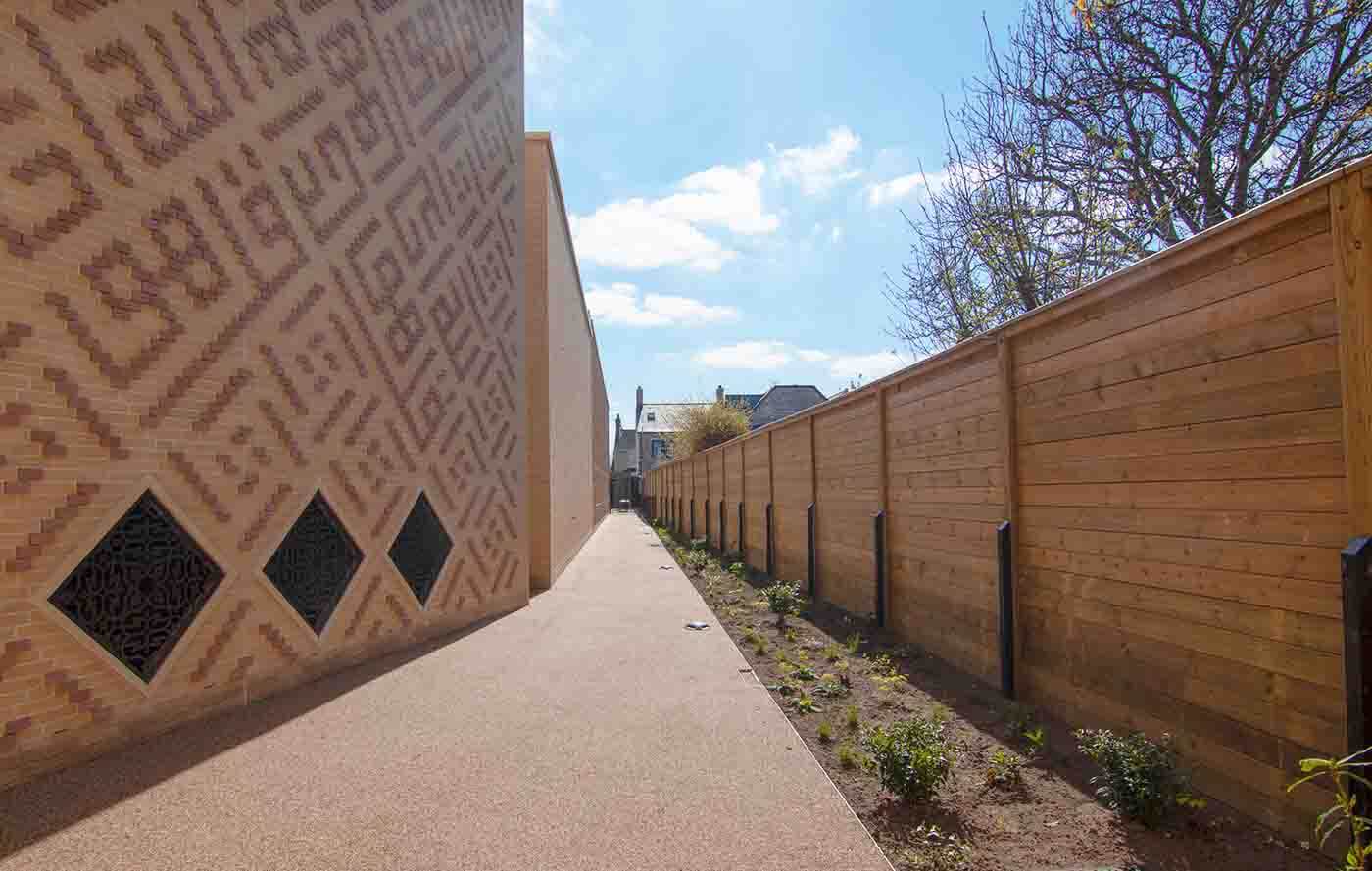 Jakoustic Reflective fencing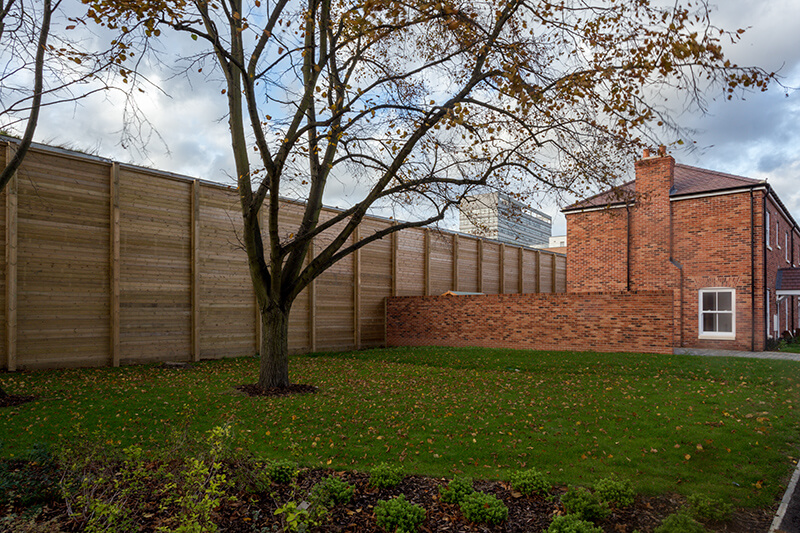 Reflective acoustic fencing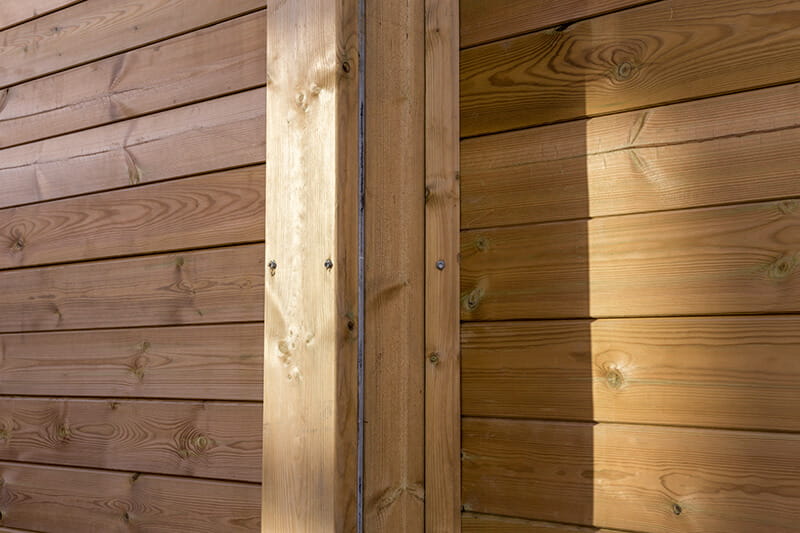 acosutic fencing post detail
Sound Proof Fencing Facts
We offer a cost effective barrier that is suitable for application in areas that need a lower level of noise reduction.
We manufacture acoustic barriers up to 12m in height.
We manufacture acoustic fences without rails, making them extremely difficult to scale.
Our sound proof fences can have optional security toppings attached.
Our acoustic fences can accommodate changes in ground level.
LPS 1175 approved acoustic fences are available, combining noise reduction properties with high security.
Sound proof barriers can be installed with matching pedestrian, swing, and tracked sliding gates.
Our timber sound proof fencing comes with a 25 year Jakcure® guarantee.
Sound proofing The Leys School Sports Pitch
Find out how and why we soundproofed the sports pitch of a Cambridge School in this short video.
To find out more about acoustic fencing options, click the links below:
12k Envirofence® - a cost-effective solution suitable for areas that require a lower level of noise reduction.
Jakoustic® Reflective Acoustic Fencing- reflects noise away from the fence with the use of heavy section planed timber boards with deep interlocking 'v' tongue and groove joints with tuning fork posts that clamp the boards together. Offers up to 28dB* reduction in noise.
Jakoustic® PLUS Absorptive Fencing- uses our Jakoustic® Reflective heavy section planed timber boards with an added layer of absorptive mineral Rockwool fibre and protective membrane on one side. Offers up to 32dB* reduction in noise.
Jakoustic® Commercial and Highway- designed for commercial and highway applications, with galvanised steel I-beam posts that meet Highways Agency standards BS EN1794-1 and 2, and suitable for application in locations exposed to high wind loading.
Trident® Jakoustic® 2 - dual layer construction comprising a single facing of interlocking 'V' timber boards, lined with a layer of steel mesh 1.70m high. The interlocking 'V' coupled to a tongue and groove eliminates gaps even when boards shrink and expand with changes in the weather.
Trident® Jakoustic 3 - the ultimate in timber security barrier systems. Comprising two facings of interlocking 'V' timber boards, lined internally with a layer of high security steel mesh to 2.28m high.
Jakoustic® Class 3 - an acoustic fence which has been approved to Security Rating 3. Products certified to these standard resist experienced attempts at forced entry using a wide range of tools.