Twin wire mesh fencing is named as such because it features two horizontal wires which sandwich the single vertical wires. The double wire mesh design makes this type of mesh fencing difficult to cut. Double wire mesh fencing is also commonly known as 686 or 868 mesh.
Twin wire mesh fencing is often used in schools or around public places that need security and visibility while still creating a welcoming environment. They are not generally used for high security purposes. With the right construction and security features, double wire mesh fence panels can offer a long-lasting, secure, cost efficient fencing option which is easy to install.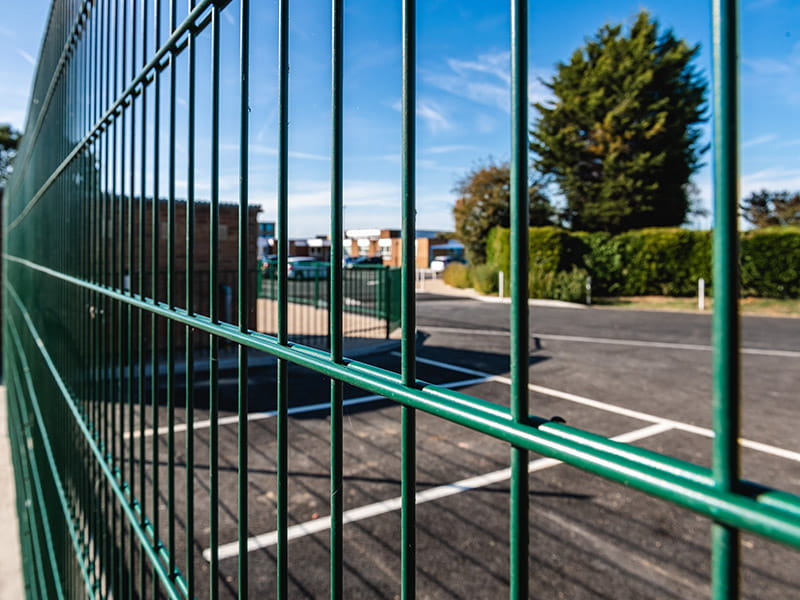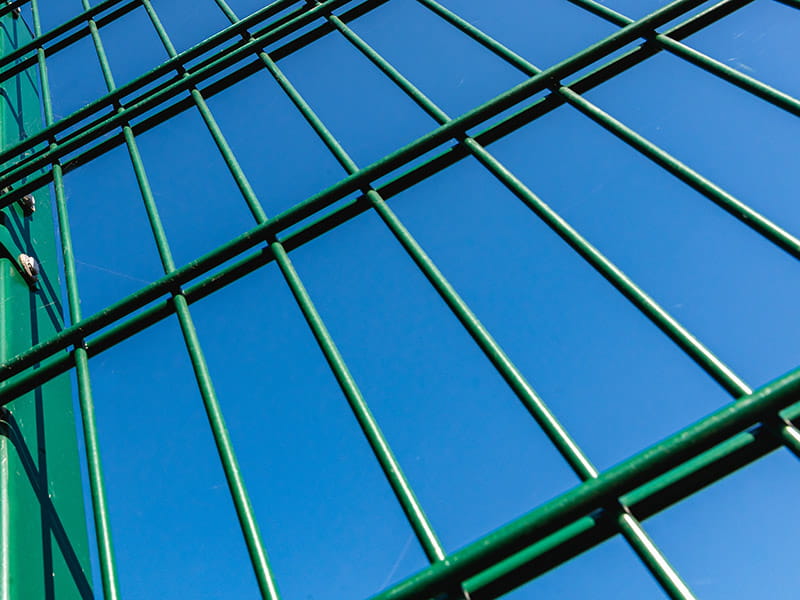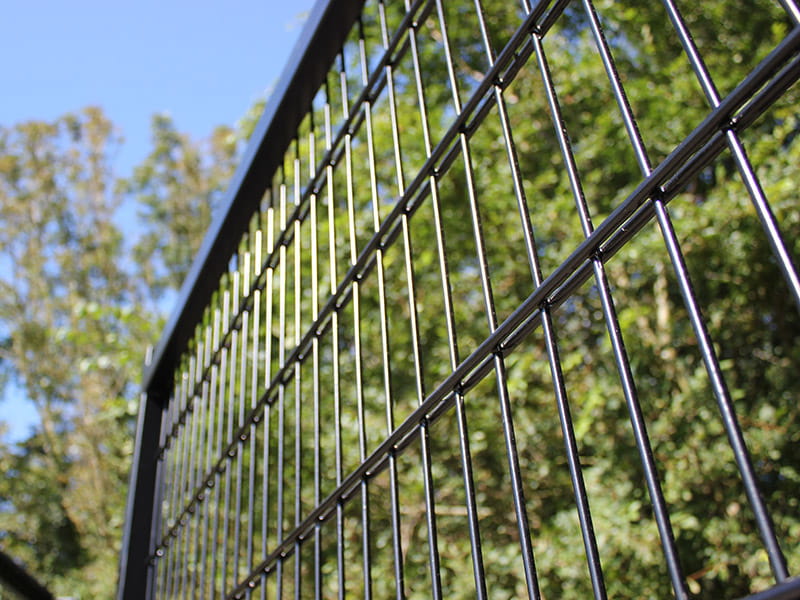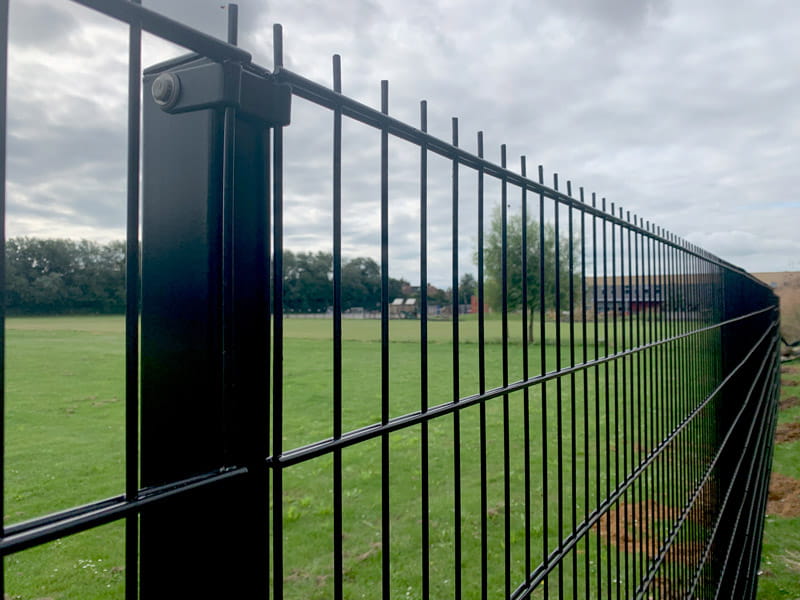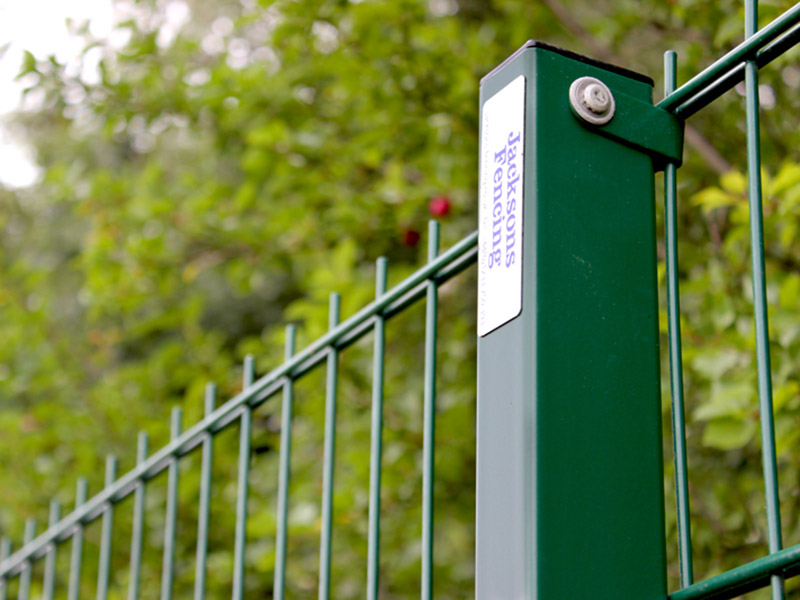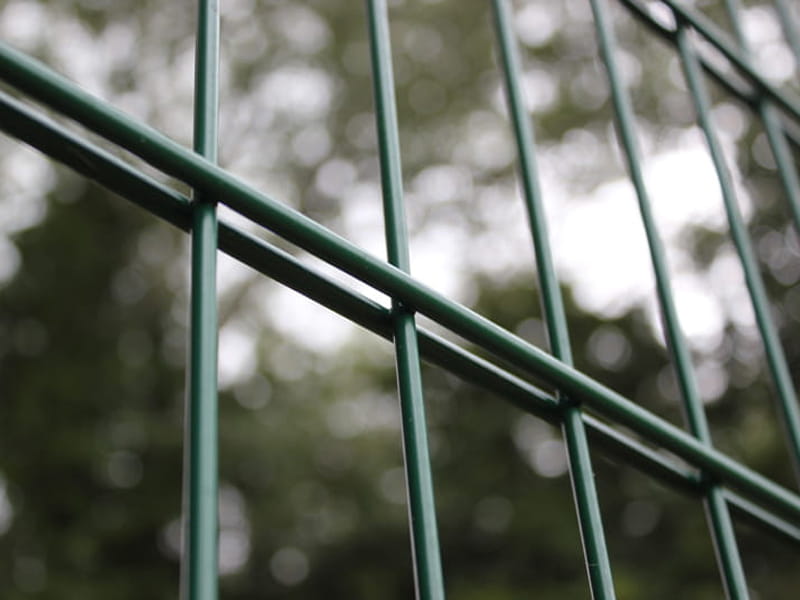 Jacksons Twin Wire Mesh Fencing
Our twin wire mesh fencing range includes different gauge types depending on your site's requirements: EuroGuard® Flatform Medium and EuroGuard® Flatform Heavy, and EuroGuard® Heavy A1 which is LPS 1175 security rated for applications which specify a tested and certified solution. All our twin wire mesh fencing has a premium zinc alloy coating for enhanced protection against rust and corrosion and is guaranteed for 25 years. Polyester powder coating in a range of colours is also available. We can also install your fencing with our accredited installation services.
Get a product quote
Different mesh fencing suppliers use generic mesh clips and fixings which can often be easily be removed using a standard toolkit to gain access. Watch our demonstration video to find out more. All of our EuroGuard twin wire mesh panels have anti-vandal panel-to-post connectors and tamper-proof fixings, installed on the secure side of the fence to prevent them from being removed.