V mesh fencing is the generic name given to welded mesh panels that have a V shape within their profile. Wire strands are welded together with horizontal V beams pressed into the panel to create a rigid, anti climb mesh fence. The V shape creates tension in the panel increasing rigidity and strength.
Where most V mesh fencing is simply galvanised, our V mesh panels are Galfan zinc alloy coated for exceptional corrosion resistance. Zinc alloy coating is more ductile and has enhanced cracking resistance, therefore improving weldability and formability properties which are essential for V mesh fencing due to the reinforced V profiles. On top of the zinc alloy coating, there is the option to add an additional polyester powder coating in a range of premium colours.
All our V mesh fencing is guaranteed for 25 years as standard.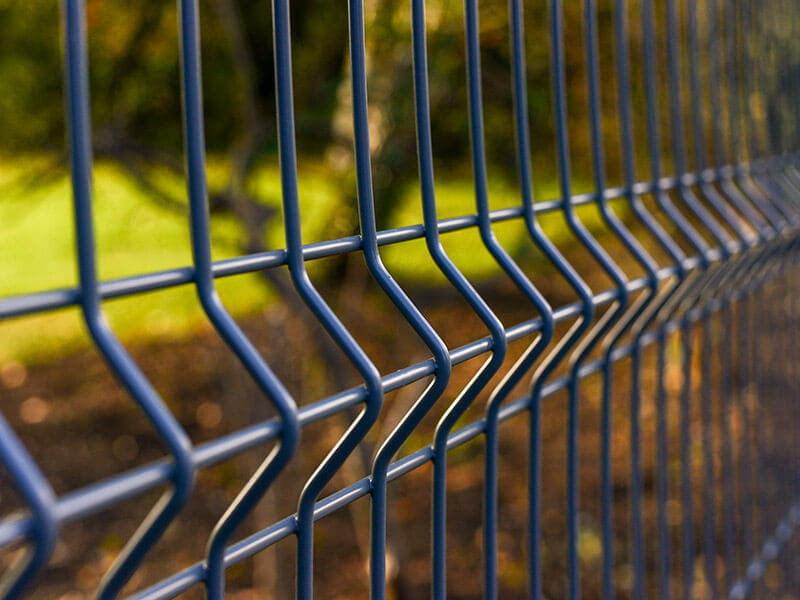 EuroGuard® Regular V Mesh Fence Detail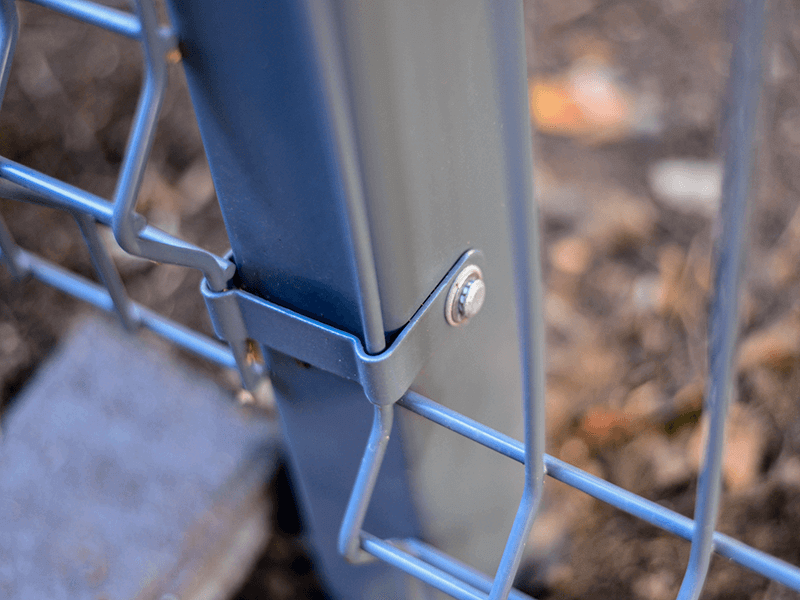 EuroGuard® Regular V Mesh Fence post and fixing detail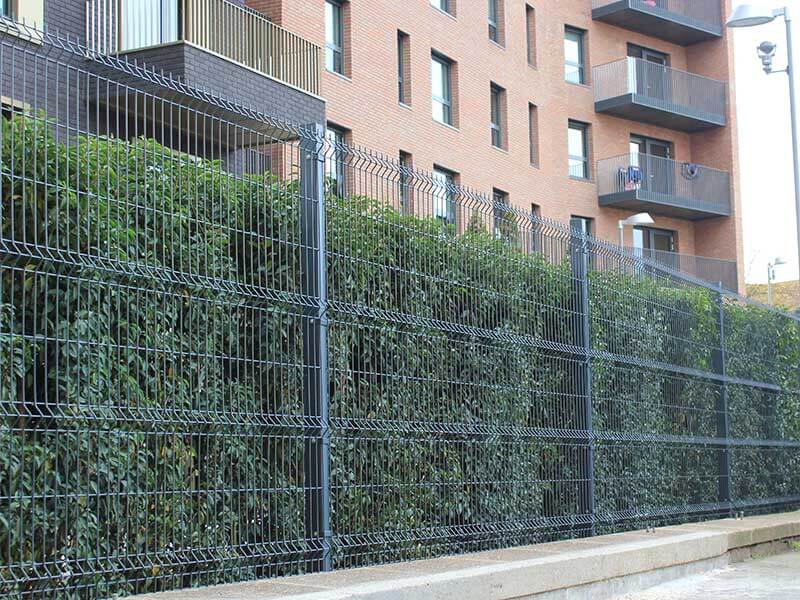 EuroGuard® Regular Mesh Fencing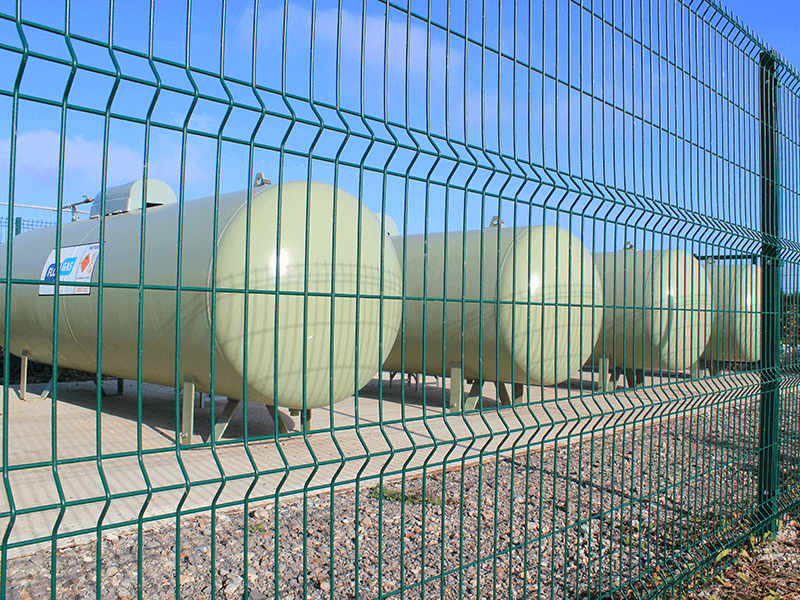 EuroGuard® Regular Welded Mesh Gas Storage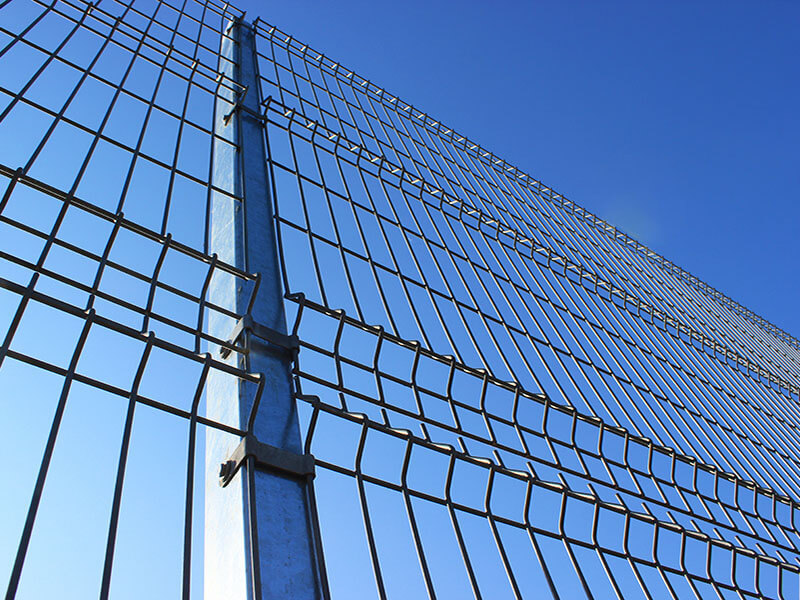 EuroGuard Regular Welded Mesh Panel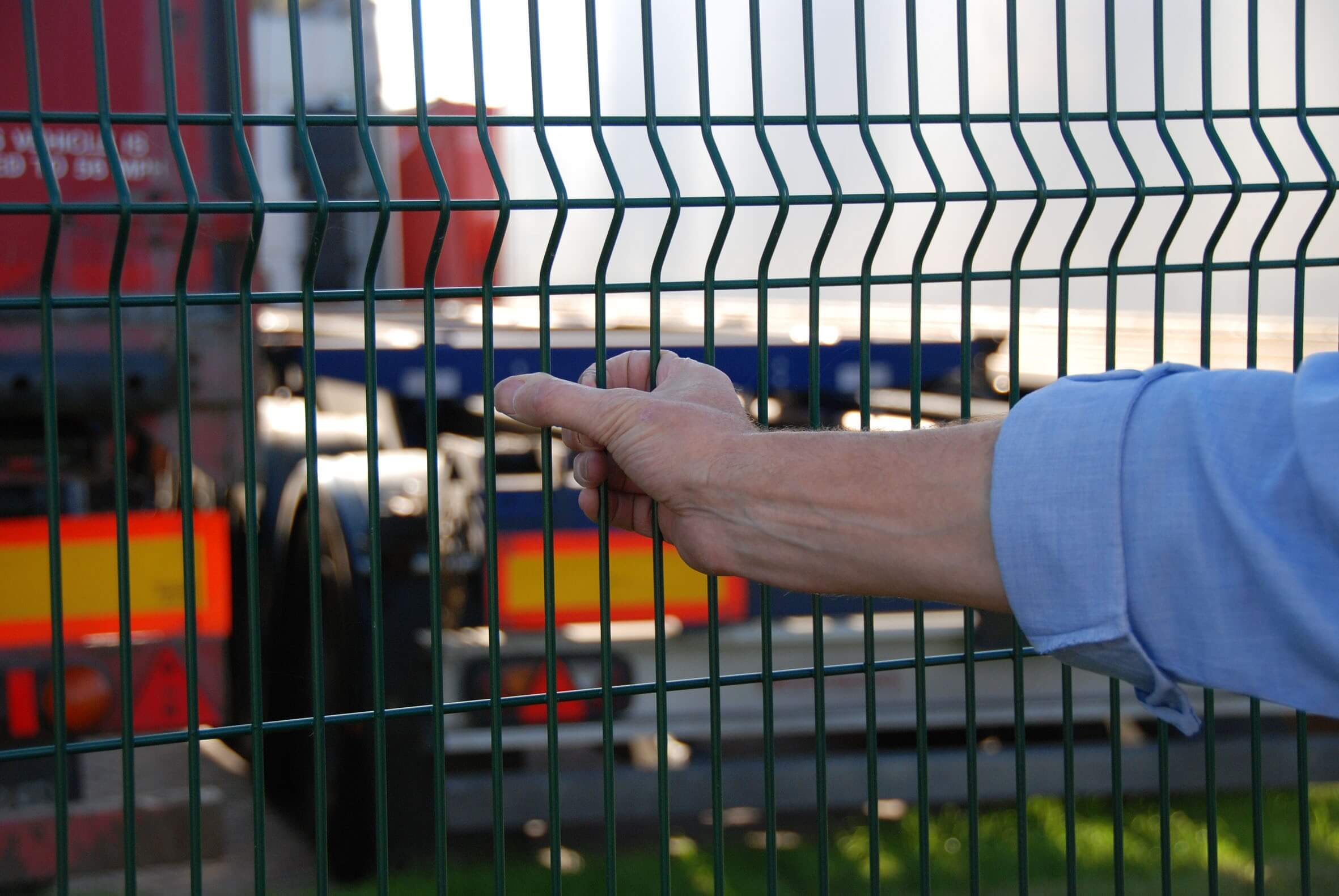 EuroGuard Extra Mesh fence panel spacing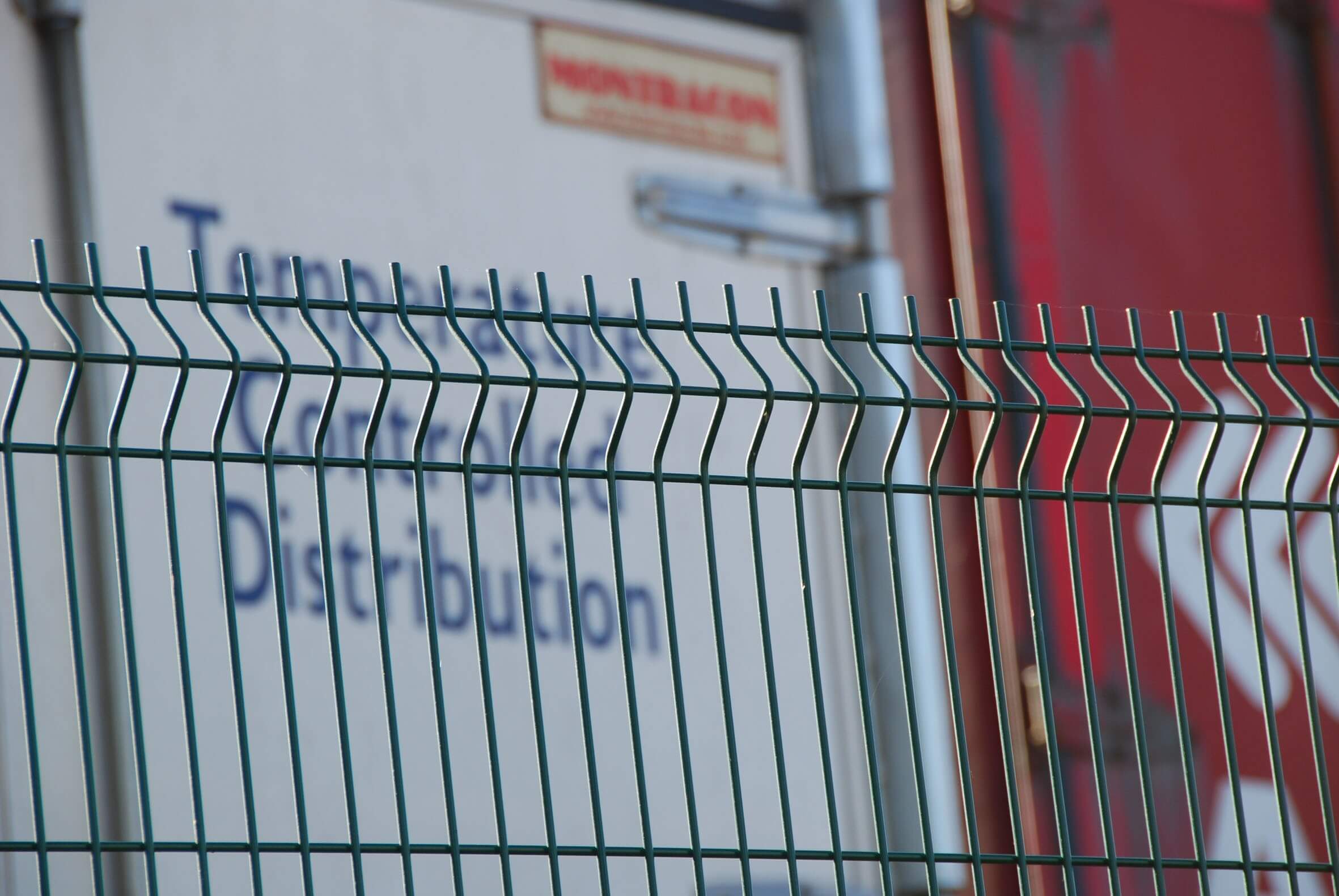 EuroGuard Extra Welded Mesh Detail RAL 6005 Green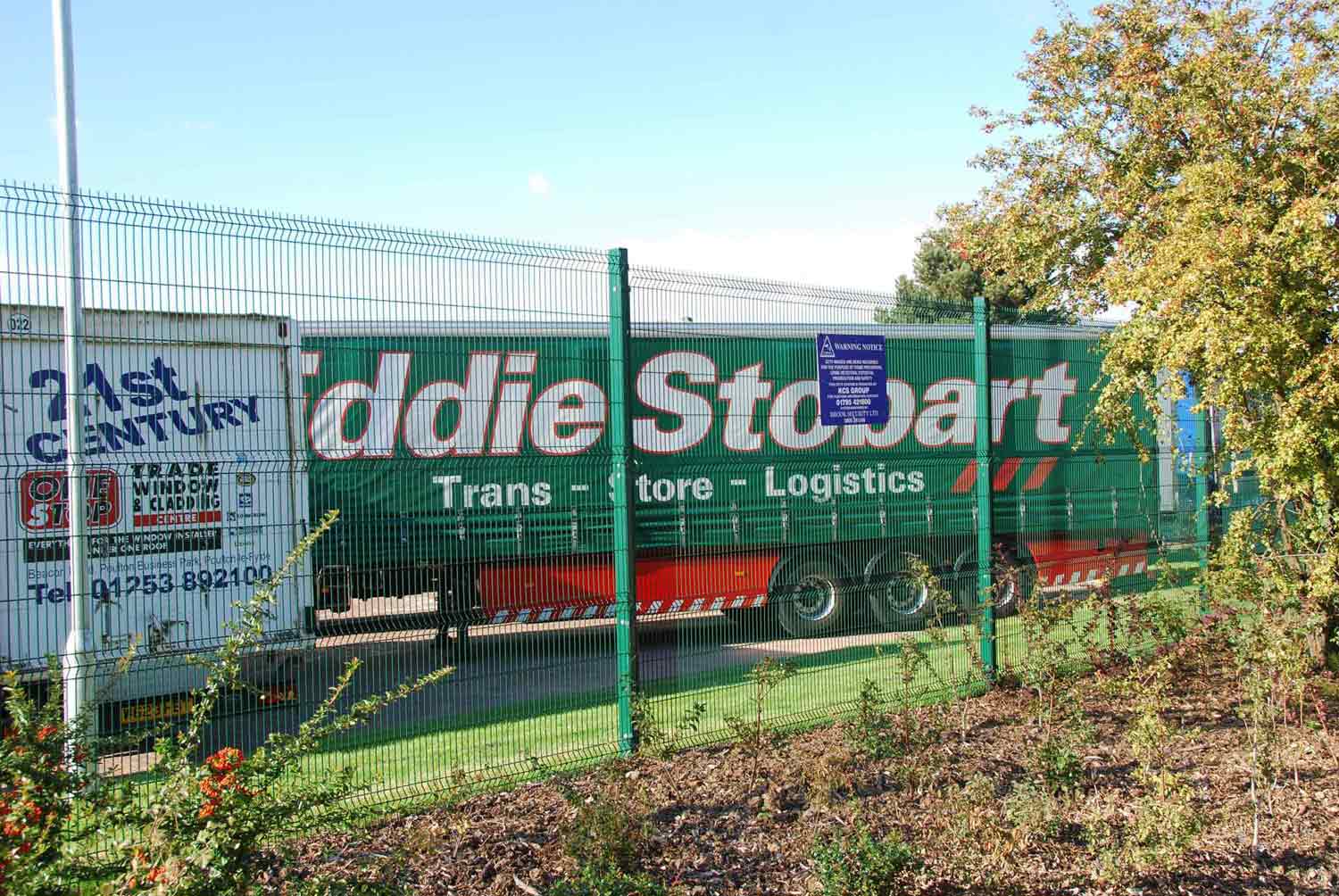 EuroGuard Extra Welded Mesh fencing
Double Leaf Galvanised Welded Mesh Gates
V mesh fencing solutions
Many fencing manufacturers have different brand names for V mesh fencing, at Jacksons, EuroGuard Regular is our standard V mesh fencing which features 200 x 45mm mesh with 5mm wires and 3-4 folds according to height. EuroGuard Extra is also a V mesh fence, with a smaller mesh pattern of 200 x 30mm that is unique to Jacksons, and results in narrower apertures. Both panels have unique vandal-proof panel to post fixings, and panels that overlap onto posts to prevent large gaps between panels and posts.
Get a product quote
Are you working on a project that requires V mesh fencing or another type of security fencing? Contact us for a free, no obligation quote.
Product Quote