Morrisons chooses Jacksons Fencing for store rebuild
Project Overview
Client
Morrisons
Contractor
GHM Groundworks
Location
Kent
Date Complete
2020
Sector
Retail
Background
Just one year after Folkestone's Morrisons was destroyed in a fire, a brand new store has opened. The fire, caused by a deep-fat fryer in the kitchen cafe, was tackled by over 50 firefighters, and fortunately nobody was injured as a result. During the refurbishment, loyal customers were provided with a free bus service to take them to their nearest store in Dover, until a temporary, pop-up store opened a month later at the existing site. The new supermarket was completed in November 2019, with excited customers queuing from the early hours to be the first to see inside the new store.
Before rebuilding, Morrisons asked for input from customers on what changes they'd like to see in the new development. As a result of their responses, the supermarket now stocks more local products, has a larger café, and the only barista bar in Kent. In the opening of the new store, 130 employees were retained, with the additional creation of 40 new jobs.
Being voted 'the most environmentally friendly company in the UK' at the Responsible Business Awards in 2019, it was important that the building reflected Morrisons' sustainability values. The new state-of-the-art store incorporated unaffected parts of the existing building into the plan and was designed by architects Whittam Cox who have a 36 year long relationship with the retailer.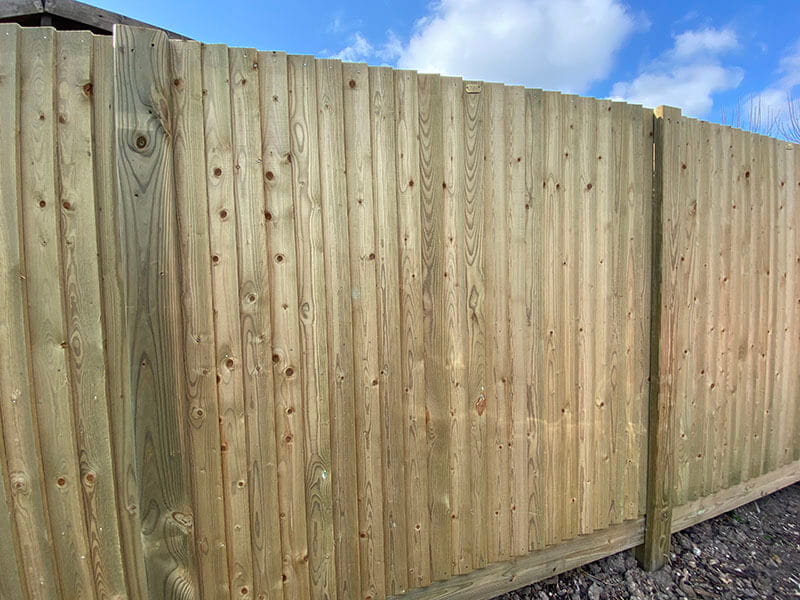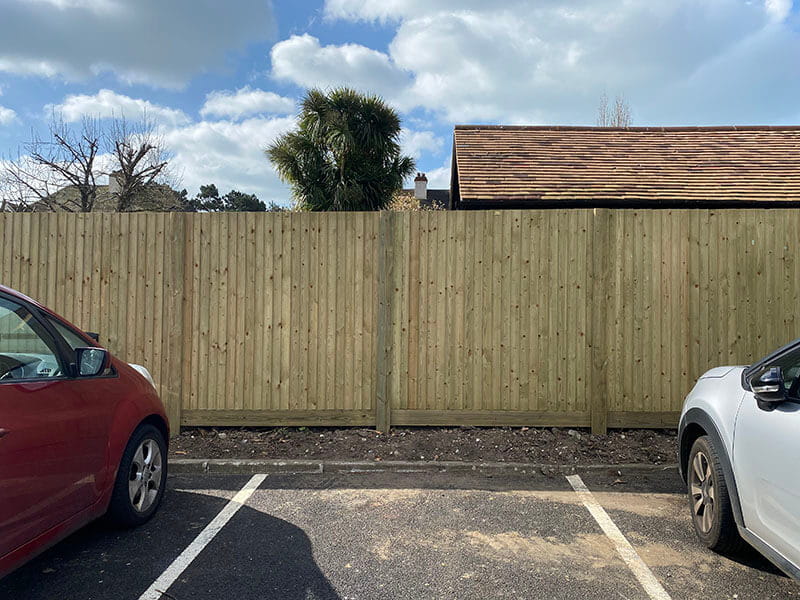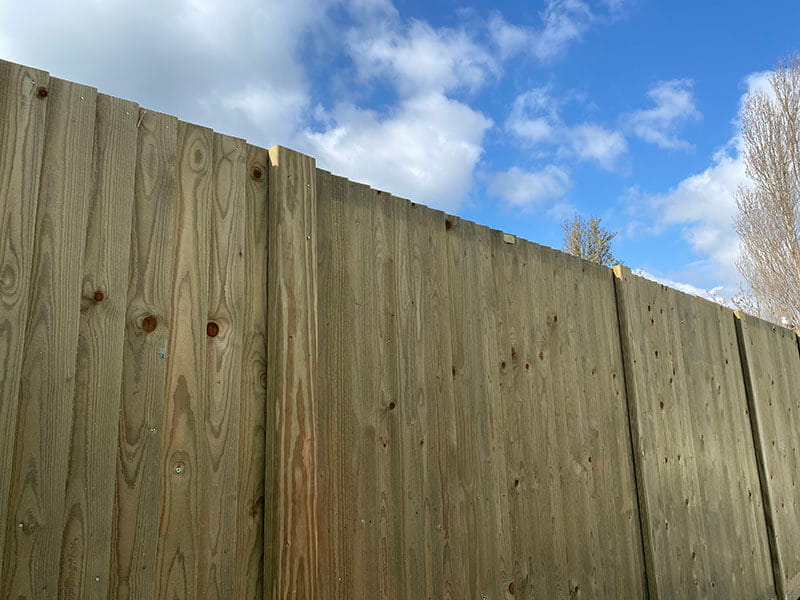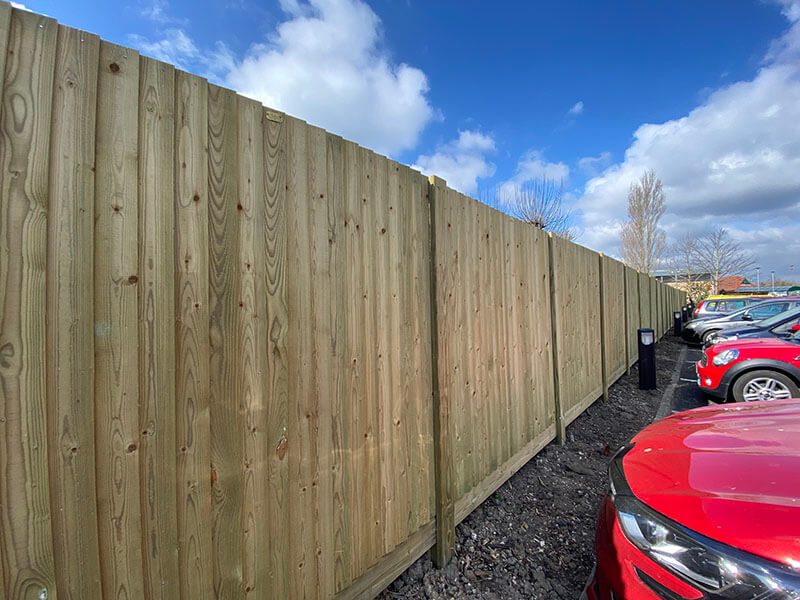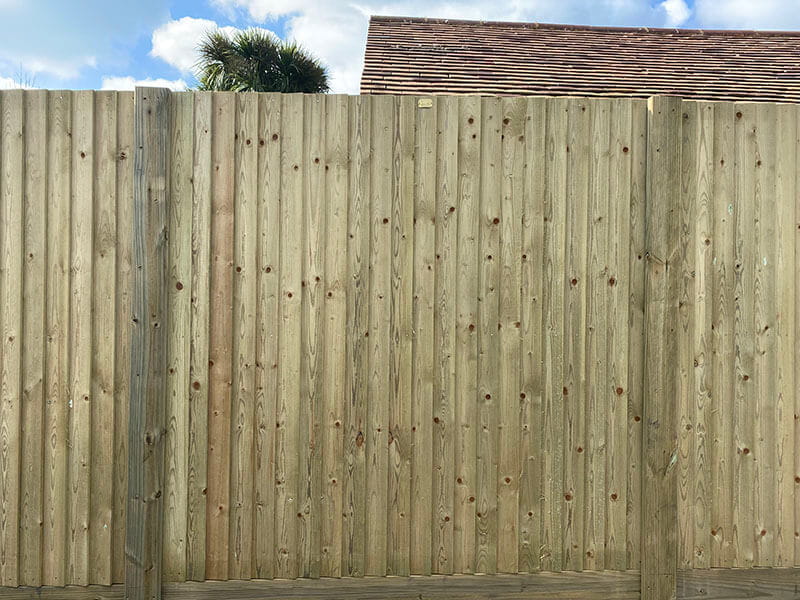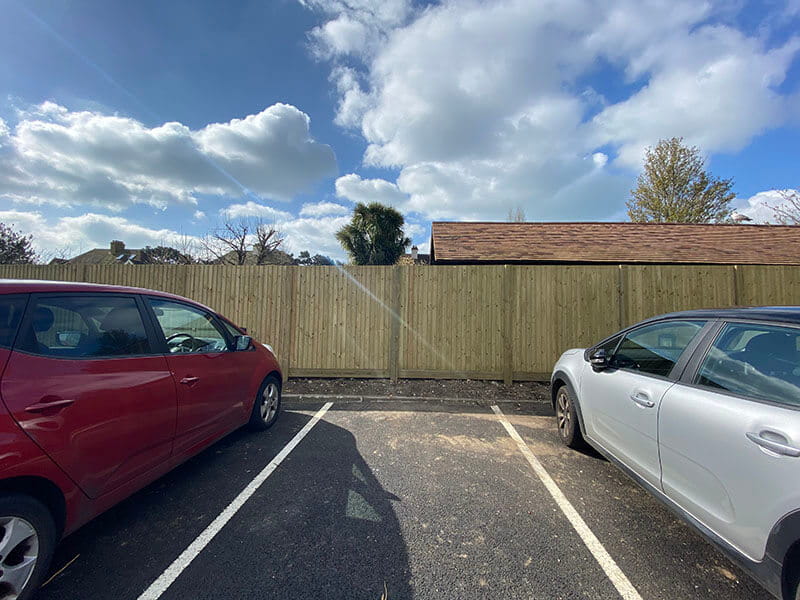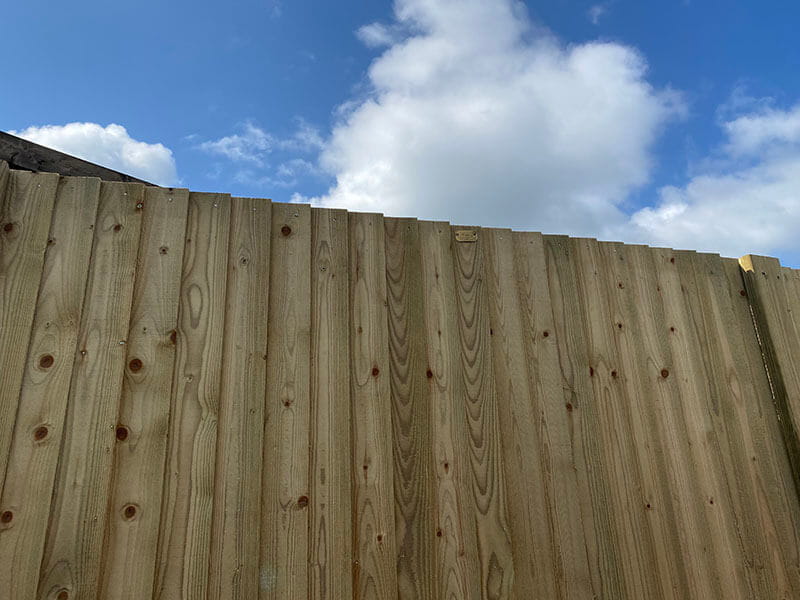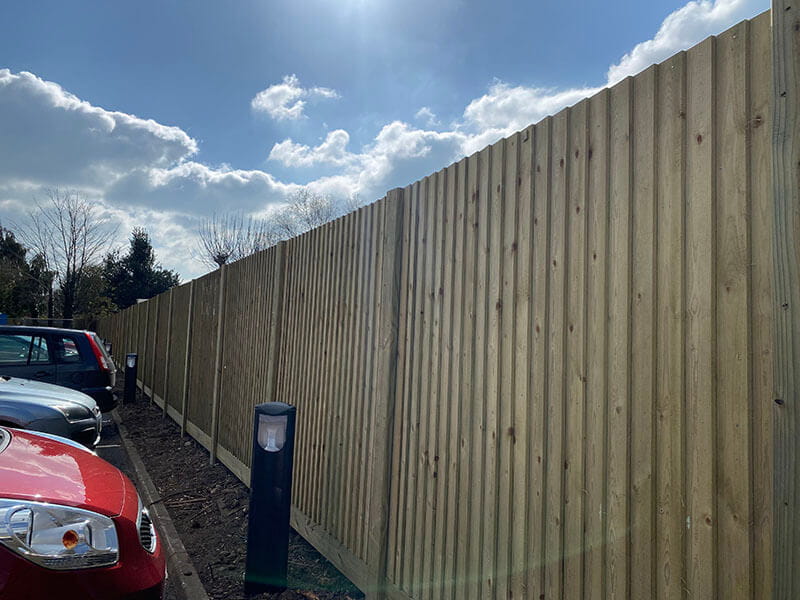 Solution
Situated close to a residential area, the new supermarket required timber demarcation fencing to create a 200m boundary that provided privacy for the overlooking residents.
Detailed in their 2020 strategy, the retail brand is committed to finding local solutions that benefit the wider local community. This reaches from sourcing to construction, and paired with the company's sustainability goals, is one of the reasons they chose Jacksons Fencing to manufacture a fencing solution for the site and chose Kent based GHM groundworks who were already working on the project to install them. With our HQ located just over 10 miles away, we were well positioned to provide a solution.
Popular for their timeless design and solid construction, our Featherboard fence panels were installed around the car park. Featherboard panels are suited to both residential and commercial properties due to their attractive appearance and secure design. They are easy to install as they slide into our slotted posts and are fixed in place by screwing through the post into the panel to provide extra security. Crafted from premium pressure treated softwood timber with premium stainless steel fixings used throughout, the panels create a strong timber fence that increases privacy for the nearby residents, has an attractive aesthetic appeal and is guaranteed for 25 years.
Ready to find out more?
To discuss your requirements please call us or fill out the form below and someone from our sales team will be in contact with your quote shortly.
Request A Quote
Related Products
Jacksons Fencing have a large range of related products, all complete with our 25 year guarantee. If you cannot find the item you are looking for, please do not hesitate to call our friendly sales team.